SPOTLIGHTS
Comics 411 02.05.14: Best Comic Book Villain Origin Edition!
Posted by Steve Gustafson on 02.05.2014

Does the Joker have the best villain origin in comics? Plus news and thoughts on Todd McFarlane discussing the relaunch of Spawn, the Hero Initiative coming to X-Men, a review of Earth 2 Annual #2 and more!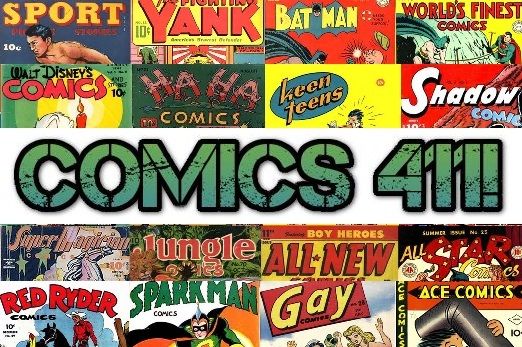 Welcome back to the Comics 411! My name is Steve Gustafson and this is a corner of 411mania reserved for those interested in talking comics! As always, I want to thank everyone who took a few minutes to read and comment last week. Check out my interview with Playboy's Miss November, Gemma Lee Farrell!


And away we go...

Last week reader Blah asked this in the comment section:

"Side-note: I just finished reading the Avengers Arena series (without reading any of the previous comics leading up to it) and really enjoyed it. What was your opinion of it? And do you have any suggestions on what to read/where to go from here?"

I've been trying to figure out a way for you all to share what you're reading and suggest books for others to pick up. If anyone has any suggestions, send them my way!

Or comment what books are on your MUST READ list!







READER ROUNDTABLE

Best Comic Book Origin. The birth of a hero is always an interesting road to explore. Some are by chance, others by design. Who has the best origin? These were the options and results:

Batman 49.24%
Spider-Man 17.12%
The Hulk 8.79%
Captain America 7.42%
Superman 6.36%
Iron Man 4%
Green Arrow 2.88%
Daredevil 1.67%
Green Lantern 1.52%
The Flash 1.21%

Batman takes it. No shocker but I thought Spidey would have had a little more support. Also, Captain America had a much stronger showing than I thought he would. Here's what you all had to say:

Blah: "I've always been partial to the origin of one Peter Parker. Tragic and humbling yet inspiring. "With great power comes great responsibility" is a quote that can define many comic book superheroes, but where did it originate? Spider-Man."

Skeets... not a pr man for Boo : "Have to love Booster Gold's origin, a screw up night security guard steals a costume and a wonderful little gold robot that knows everything that will happen and travels back in time to be a hero for money."

Rey Henry: "Batman, no radioactivity, cosmic jewelry, or intergalactic travel. Just a kid out with his parents who gets gunned down by a lowlife mugger."

Craig L : "Spider-Man has the best origin. Unlike Batman he could have prevented it. One lapse in judgement cost him Uncle Ben."

redhotrash "My personal write in would have to be Spawn. Dude joins the military, thinking he is serving his country. Has adventures around the world before being betrayed by his best friend and burned to death. Turns out heaven and hell aren't so patriotic and he is condemned for his life of violence. A ruling demon makes a deal that would allow him to come back and see his wife but of course rigs it in a way that screws him over again and again."

Mark of Excellence : "Batman will probably win b/c he's possibly the coolest character in comics. And seeing your parents killed right in front of you is rough stuff. But nothing tops not stopping the guy that goes on to kill your uncle/surrogate father. Spider-Man all the way."

rogaine: "Static Shock and the 'Bang Babies'

No joke. One incident creates a bunch of super-powered teenagers, some of whom become villains.

That was a bad ass cartoon."

Zeus: "Silver Surfer. He sacrificed himself both physically and morally to save his entire world from Galactus, and has been paying for it ever since, in various capacities."

Joe: "Batman and Spider-man have the 2 best origins, which gives them the best motivations, which makes them the 2 best characters. Batman #1 and Spidey #2. The pure human element of watching your parents gunned down before you is just too powerful."

CyberVenom : "Very awesome list idea this week! Origins are almost always hit or miss with me. Here's my top 10, in order:

HM: Mermaid Man and Barnacle Boy
10. Teenage Mutant Ninja Turtles
9. Original Human Torch
8. Iron Man
7. Wolverine
6. Ghost Rider
5. Martian Manhunter
4. Fantastic Four
3. Spider-Man
2. Punisher
1. Batman

And there's lots more great ones! Very difficult to narrow down!"

G-Walla: "I don't see how you could go with anyone other than Spider-Man's. The man becomes a hero because he learned the hard way what it means to be able to make a difference but instead do nothing. I'll give respect to Iron Man and Batman due to them not having real superpowers, but I'd say being born into wealth and being a genius are right next to having superpowers."

Rey Henry : "batman's origin is the best because it is real and happens everyday.
there are countless people who suffered similar fates who used their traumatic experience to inspire them to do good. they become cops, lawyers, social workers, various forms of law enforcement, psychologists.

i know a few people personally who lost a loved one (like bruce wayne). used that moment to become victim advocates to ensure what happened to them never happens to anyone else."

%_*: "For me Iron Man. Especially from the film. It takes spider-mans with great power etc to the 10 while dropping the passivity and silliness.

The cool thing for me about Iron Man is he made his own powers. He wasn't born with them. It wasn't an accident. Not only that he alao created his own predicament. He thought he was doing the right thing giving our troops the best equipment then boom. Next thing he's in a cave with shrapnel working its way into his heart(bonus points for metaphor). He builds an incredible weapon to free himself but then is paralysed with the fear of it being misused.

Another great thing is Iron Man wasn't invented. Would Bruce have become Batman if he didn't see his parents murdered at 8. Would Spider-Man be around if it wasn't for his raging guilt complex? Tony wasn't on the bench waiting to get called up, he was already in the game. His origin story wasn't really an orgin it was a course correction. I'm not saying being attacked by his own weapons didn't change him, but it didn't make him either. It focused him, motivated him, woke him up.

Seriously. Tony Stark built Iron Man. In a cave WITH A BOX OF SCRAPS!"

BigDirty: "I picked batman but Superman was very close 2nd. Being the last survivor of your planet and being shipped to a diffrent world where, yes you will be more powerful than anyone but also an outcast is very interesting.

The Spiderman orgin is one of the reasons i never liked the character. The whole radioactive spider just seemed silly to me. I know its a comic book, but he happens to get all these abilities overnight and didnt have to train for years or be born with them like mutants...eh"

rocky t dogus : "how about radioactive man?"

K. Bett: "I've always been partial to Banner. Being a hero and saving the kid cost him his wife, friends and peace which he'll never see again."

Spartacus4president : "batmans orgin has nothing on hulks spideys and deffinately nothing on captain americas"

APrince66: "Spidey gets my vote. After loosing Uncle Ben, still looked after aunt May, was a poor nerdy kid, had to invent all his gadgets and later lost Gwen Stacey. The poor guy never seemed to catch a break for years and years, yet he still did what was right.
Batman was a rich kid with all the resources in the world at his disposal. And he had Alfred."

Erik N: "Batman is always going to win everything, maybe we should keep him off the list from now on. Yeah i did vote for him cause im a batman slappy i would have went with spiderman 2nd thou."

KipSmithers : "I'd have to say Green Lantern. Just imagine a ring coming to you, putting it on and becoming a superhero. You don't get bit by a spider, have your world die, or get blasted with gamma rays."


Plenty of great comments to chew on last week! For the record, Booster Gold is one of my favorites and I voted for Daredevil above. A mix of tragedy and redemption to it. OK, this subject produced a ton of great responses. I wanted to linger for a bit and switch the focus to the bad guys! They seem to have a little more juice to their stories and this is one poll that I really don't know who will win. Yes, it's heavy with Batman villains but that's just a nod to the strength of his corner of the DC Universe. Vote and comment!


NEWS

DC! If you aren't aware, DC is kinda doing something right. They've put together a web series that takes you behind-the-scenes at DC. Lots of potential there. Shame on me for not giving this some play since it started back in October. In my defense, I just saw them promoting it online so I'm not the only one who's late.

Check it out, if you haven't already.






Todd Speaks! Comicbook.com has been running a cool series with Todd McFarlane. Spawn has gotten up to around 239 issues now and they asked him if he would ever consider relaunching it with a #1. His response was pretty cool:

"Yeah, I keep saying, if they keep relaunching pretty soon Spawn is going to be the highest numbered book in the country, that's cool. It's interesting. I'm a bit of old school guy, and it was weird, because when I was young, and I don't know what historically has changed, maybe some of just the different marketing. But I actually would buy my comic books when I was younger based on how high the number was.

I took that a high number meant that the book must be pretty decent or must be a popular character because it had been around so long. And it's weird that there's now a little bit of a buzz that people go, "It's a detriment. People don't want to come in and jump in because they think that the numbering is scaring them." It's sort of a silly argument I've got to say, because it's sort of saying, "While I haven't seen all the New York Yankees games, and I never got to see Babe Ruth play and Joe DiMaggio and Mickey Mantle, so why would I start becoming a Yankees fan." It's sort of silly to me. People will jump in on movie franchises or TV shows during the middle of them. They'll jump into sports hundreds of years past the launch of that franchise. So it seems weird to me because it's ink on paper that somehow there's a different mentality.

Maybe, there is, but my first goal right now is to just get to issue #301, because the longest running independent comic book ever was a book called Cerebus that Dave Sim did, a fellow Canadian. And he got up to issue #300. He always said he was going to do 300 and quit, which he did. He ran it to 300 issues and quit. And so I go cool, once I get to 301 I can stick out my chest and go, "Hey, I've got the longest running independent comic book."

And the other thing was, and I've done these goofy things before in the past, and this is sort of one of those ones, I go, "If it has a 1 on it, and that's going to make you buy more, then I'll put two numbers on the book. I'll put one at the top that says Spawn Relaunch #1, and at the bottom for those of us that want to keep going, it will be issue #251." It's bizarre to me that a number in the corner of a book is going to determine whether you have any interest in the book. And maybe the argument is that they can say they got there at the beginning. But even if I did launch a Spawn #1 that doesn't preclude that there is 250 issues prior to that. That doesn't go away. So even if you are a new reader, and you buy an issue number 1, you go, "Ha, I got number 1." It's still a fact that story is driven by everything that went on in the past 250, so if you have any interest in checking out any of the mythology of back issues, you have to get older stuff anyway. So like I said, it's always been an odd conversation.

Then, if we shift it from what for me is an odd conversation, and you just shift it to the quote unquote business side of it. Dude, I've been around in business for a long time now, and you point to me one book… one book that relaunched its numbering and sold more books in the long run. And the answer is that book doesn't exist. So I don't even know why they keep asking for something that monetarily and business-wise has been a failure. It's Bizarro conversation to me. So I just do what I do and just let the chips lie where they are at."

What do you think?





The Hero Initiative! The Hero Initiative, the comic book industry's premiere charity that helps comic book creators in need, is at it again with another "100" project. Previous "100" series have seen artists take on Fantastic Four and The Walking Dead, and this time around it's all about Marvel's mutants with the Uncanny X-Men 100.

That means one hundred different artists, all doing one-of-a-kind sketch covers to Uncanny X-Men #12, last fall's Battle of the Atom chapter. The covers will then be auctioned off on ebay to support the charity.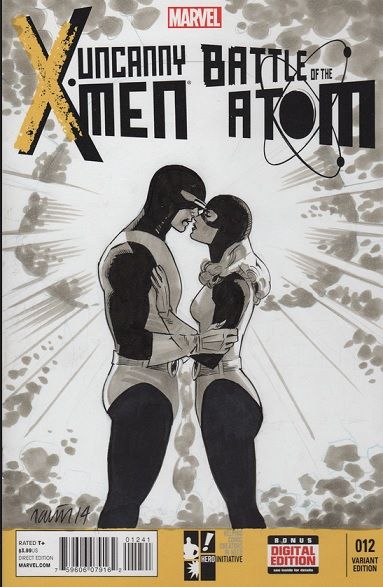 Superman! DC Entertainment Chief Creative Officer Geoff Johns and John Romita, Jr. will take over Superman this summer, DC Entertainment announced today via the DC All Access webseries. This was the fulfillment of a promise of a major announcement about a "super" guest on the show, appearing via laptop alongside Johns and Dan DiDio, the guest, of course, was Romita.

Is this a good move for the Man of Steel?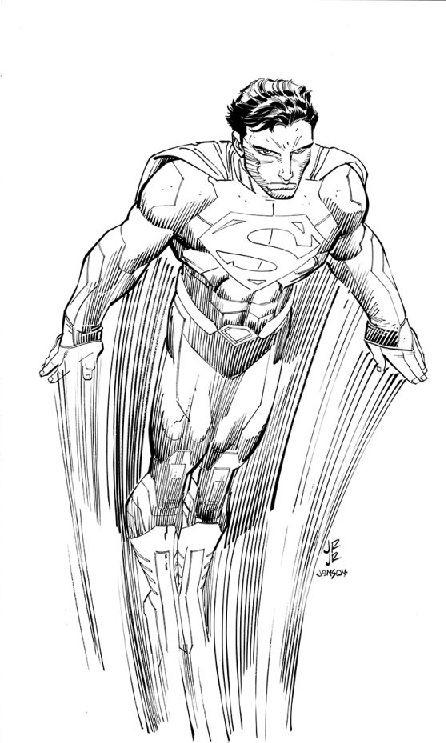 REVIEWS!

Do YOU want to be a reviewer for COMICS 411? Send me an email at stevethegoose@gmail.com to find out how! Take it away, RobF!

Earth 2 Annual #2

By RobF

One of Earth 2's greatest mysteries is solved when Annual 2 reveals the identity of this universes' Batman. Who is it under the mask? All of our questions are answered here as it provides a detailed origin of this new Batman and explores his connections to the old.

Readers of Earth 2 know that the original Batman died in issue #1. So who is this mysterious character running around in a cowl and cape? Annual 2 is actually two origins in one story as Taylor first explores the background of Earth 2's first Batman, beginning with young Bruce Wayne. It's similar to our Batman's but with a few twists to add a different dimension to the character. We incorrectly thought Thomas Wayne was killed along with his wife by Joe Chill, a killer for hire. It turns out he survived and faked his own death in order to protect Bruce from the Falcone family. Years later, for reasons unknown, Bruce's dad returns with a super-drug that gives him incredible strength and near invulnerability. After killing Chill and others the original Batman discovers the killer's identity and proceeds to walk away from being Batman. After the war with Apokolips and the death of Batman, Thomas Wayne decided to pick up where his son left off.

The writing on this one is from new Earth 2 writer Tom Taylor who took over the book after James Robinson abruptly left the title in May. Robinson was so much a part of the reason why this book was so good but so far, so good, as Taylor has taken the reins and proven himself, making a book every bit as entertaining as when Robinson was writing it. Sadly, the art on this issue isn't from regular Earth 2 artist Nicola Scott, but Robson Roscha does a decent enough job.

Even with a change of creators Earth 2 has been the benchmark for which all the New DC books have been held up to. Taylor and Co. are well on their way to making this book their own.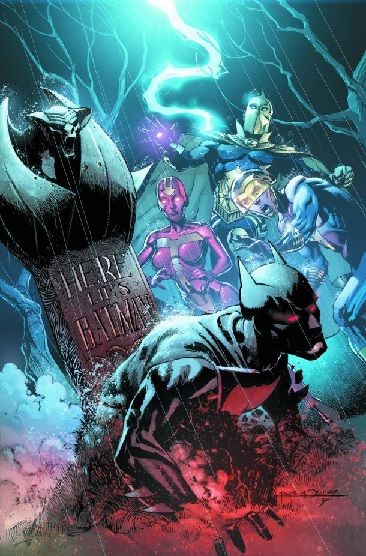 Before I say GOODBYE!
Follow me on Twitter for random bits, news RT's, and updates! Only at http://www.twitter.com/stevethegoose!

My Hollywood gossip (and anything else!) Hollywood 5 & 1!

Are you a fan of 411mania on Facebook? Keep up-to-date on news and contests!

Are you following 411mania on Twitter?
http://www.twitter.com/411mania
http://www.twitter.com/411wrestling
http://www.twitter.com/411moviestv
http://www.twitter.com/411music
http://www.twitter.com/411games
http://www.twitter.com/411mma

If you have some down time and are looking for a great place for great fun, check out Tiger Flash Games!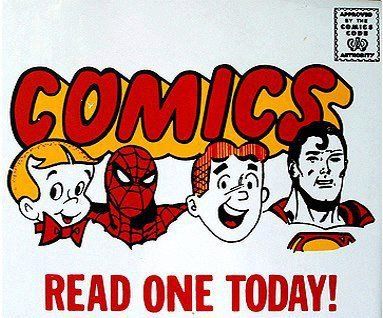 That's all the time I have. See you next week!
comments powered by