SPOTLIGHTS
411 Fact or Fiction Movies/TV 2.07.14: Week 419
Posted by Ben Piper on 02.07.2014

Is Jesse Eisenberg a bad choice to play Lex Luthor? Will The Lego Movie be enjoyable for all ages? Was the Seinfeld Super Bowl reunion a disappointment? 411's Will Helm and Chad Webb debate these topics and more!




I know that a lot of people are interested and stoked for the Winter Olympics. I am not one of them. It is a bunch of sports that I simply do not care about. Couple that with the fact that the major networks are leery of scheduling regular programming against the Games for fear of getting drubbed in the ratings? Over two weeks of nothing worthwhile to watch. Blech.

But enough of my bellyaching. This week Will Helm and Chad Webb are here to get their Fact or Fiction on. Let's see what they have to say.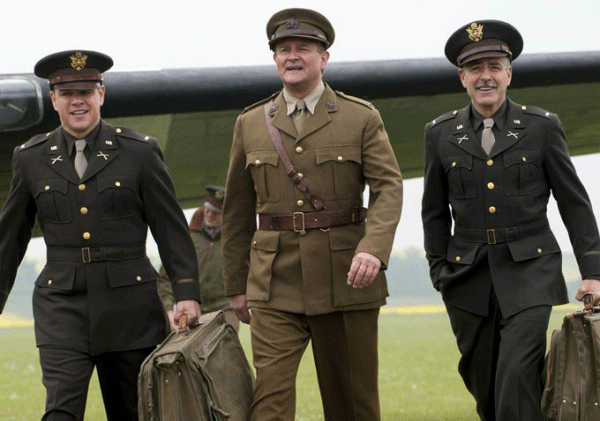 1. The Monuments Men will be a very good World War II movie.

Chad Webb: Fact. With a cast that includes George Clooney, Matt Damon, Cate Blanchett, Bill Murray, John Goodman, Jean Dujardin, Hugh Bonneville (Downton Abbey m'fers!), and Bob Balaban among others, I find it hard to bet against this film because all I have to add to the contrary is my own skepticism. I was interested in this picture (and the concept of rescuing artwork during WWII) over a year ago when it was announced. I pegged it as an Oscar Best Picture candidate for this year, but then the release date was changed. The reasoning given was that they weren't finished making it, which is understandable, but one would think that if the film was an excellent prestige pic, they would push it down the calendar to be in consideration for next year's Oscars. That's where my skepticism comes in. Well, they delaying the release any longer and it's coming out in February, which is generally not the best period for movies in a given year, but you never know. I feel like I've seen the trailer over and over again. Regardless, the cast is strong enough that I'm inclined to say this will lean more towards the positive than the negative. The reviews I have come across are mixed, which doesn't say much. This is Clooney's fifth feature as a director and he is a competent filmmaker most of the time, but he's not perfect (Leatherheads anyone?). Calling it "very good" strikes me as a bit generous. My gut tells me this will be merely "good," but I'll be nice and say that there is a sufficient amount of high caliber talent involved that this should be worthwhile.

Will Helm: Fact. In fact, I'll go a little farther and say that The Monuments Men will be a very good movie, full stop. But, for sake of argument, I'll stick to the topic. In my opinion, which is tremendously esteemed, the best World War II movies -- or military movies at that -- are ones that take a tangential approach to warfare. Yes, films like The Longest Day and A Bridge Too Far can be excellent, but, for my time and money, the best World War II film is The Bridge on the River Kwai, which features very little warfare and a plethora of drama. I have a feeling, an inkling, that The Monuments Men will be quite like The Bridge on the River Kwai: a dramatic piece punctuated by moments of warfare. Writer-director George Clooney -- who also stars, of course -- has been given a cast of heavyweights and character actors to envy and Clooney has generally proven, throughout his career as a filmmaker, that he knows how to get the best -- and most relatable -- performances out of his charges. This aspect, along with the general plot -- art historians on a commando mission to rescue art captured by the Nazis? Sign me up! -- will make The Monuments Men a very good World War II movie and a very good movie on its own merits.

Score: 1 for 1

2. Jesse Eisenberg is a poor choice to play Lex Luthor in Batman Vs. Superman.

Chad Webb: Fact. For my money, everyone is a poor choice aside from Michael Rosenbaum. You know, this isn't an easy one to answer. I'm not a fan of declaring someone a "poor choice" before they actually have an opportunity to prove themselves. Because this project is aiming to include the majority of the Justice League, the casting decisions have had everybody in a tizzy since Ben Affleck was announced as Batman. I feel like this film will be a clusterfu**, but we'll see eventually. Here's the thing, it's hard to contemplate this without thinking of all the other news updates and cast announcements for this picture. Eisenberg by on his own might have resulted in a reaction similar to what Affleck received: polarizing, but with a general "Let's give him a chance first." But combine him with all the other rumors and news surrounding this and one wonders what the hell Zack Snyder is doing. Eisenberg is a very good actor. And he does have range. Lest we forget he was nominated for an Oscar (The Social Network). Here's why I don't like this choice. The mindset behind the Batman/Superman film is turning into "What famous person can we cast as :insert role here:?" If you are Zack Snyder or the studio, you have to make viewers/fans feel like you know more than they do with your casting choices (regardless of their status). Right now it feels like they are grabbing whatever notable face they can, and that is not what makes these adaptations a success. There is also a lot going on story-wise judging by the cast of characters, and in my opinion Lex Luthor needs his own movie with Superman before challenging the Justice League. Eisenberg could surprise us and knock this out of the park, but I'm not sure he will be the right amount of menacing. Will he just be channeling Mark Zuckerberg and his character from Now You See Me? He's going to have to do more than that if he's following in the footsteps of Gene Hackman, Kevin Spacey, Jon Shea, and the aforementioned Smallville alum. Honestly I'm mixed on this, but he seems like one more bizarre choice on top of many and that means this blockbuster will be a huge gamble that could be great, but if it fails it will fail hard.

Will Helm: Fact. Before I get started, can we get a little love for Clancy Brown as the awesome animated Lex Luthor? You can have your Hackmans, Spaceys, and even Rosenbaums, but Clancy Brown often nails it as Lex (just like Kevin Conroy is the paradigm of Batman). Anyway, as it stands, Jesse Eisenberg seems a very poor and odd choice for Superman's long-time arch rival. Ben Affleck doesn't sound so bad now, does he? Foremost, I have a feeling that a lot of audience members will be thinking to themselves "Why the Hell is Superman beating up bald Mark Zuckerberg?" while other people in the audience will think "Where are the zombies and Woody Harrelson?" and a few will be pondering "Why did my boyfriend drag me to this crap?" The point of all this being that Jesse Eisenberg is too noticeable an actor for the audience to accept as Lex Luthor, a character will a VERY established look and legacy. I'm not saying he's a bad actor, mind you -- he's actually decent enough -- but his presence, I feel, will be a distraction during his scenes.

Score: 2 for 2

3. A live action Chip 'n' Dale Rescue Rangers movie is a bad idea.

Chad Webb: Fact. It's a superb idea financially, if you're Disney. This is a guaranteed hit for them. From a quality standpoint, yes this is a craptastic concept because it will suck to anyone that isn't a toddler. Let's face facts, The Smurfs and Alvin and the Chipmunks have become franchises. This live-action/CG hybrid of Chip 'n' Dale will appeal to the same audience. But as a fan of the 90's cartoon series, it makes me cringe to imagine this duo in a movie akin to The Smurfs or Scooby Doo. Now, that series wasn't exactly high-class entertainment, but at this point we know what happens when cartoons are transformed into a sloppy concoction of CGI and live-action. Any feature that blends animation of any sort and live-action is facing an uphill battle. Crafting that in a manner that is engaging, cool to look at, and faithful to the source is not easy. So many attempts have failed in the past, but for some reason families are flocking to the theaters to see them these days. This will no doubt be an ugly film with a poorly conceived plot and even worse jokes. Of course I could be wrong. I'd much rather just see them make a good ole fashioned hand-drawn animated film with Chip and Dale, but perhaps that makes me sound like an old codger. Count me out.

Will Helm: Fact. OK . . . I know you're all expecting me to crap on the idea of a live-action Rescue Rangers movie, but I think it's time for a SWERVE! I actually think that a Rescue Rangers movie is a great and marketable idea. The cartoon has a lot of nostalgic cachet for the adults, and kids will never hate on adorable chipmunk action. Of course, that's also the reason why a live-action Rescue Rangers is a very bad idea: it has the potential to seem as if Disney is trying to catch up to the inexplicable cinematic juggernaut that is the Chipmunks franchise. Even though Rescue Rangers is an established property, the Chipmunks franchise -- which is successful in ways I cannot comprehend -- has already staked its claim to the live-action, family-friendly chipmunk movie audience. No matter how good a Rescue Rangers movie can be, the Chipmunks franchise has already been there and made that money. Sorry, Disney; you're late to the party.

At least all this chipmunk talk has the bonus of reminding me of this:



Score: 3 for 3



Switch!!!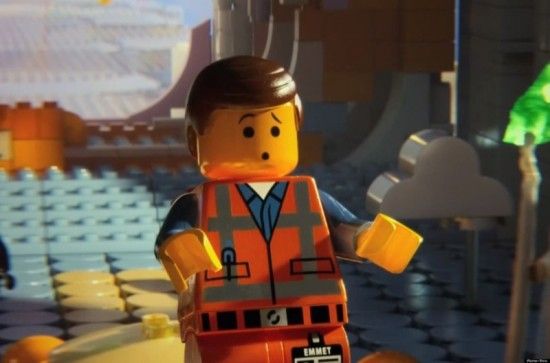 4. The Lego Movie will be a very enjoyable experience for kids and adults alike.

Will Helm: Fact. Even though I am a huge fan of Traveller's Tales's wonderfully fun and irreverent licensed LEGO video games -- the first Star Wars game was a jaw-dropping, unexpected delight and the legacy has continued from there -- when I first heard that there was a "LEGO movie" in the works, I may very well have uttered a "WTF?" Of course, I said "WTF" because I'm not a potty mouth. Then the print advertising came out and I thought to myself "It's actually happening? OK, whatever." And then . . . AND THEN . . . the voice cast was revealed: Chris Pratt, Elizabeth Banks, Will Ferrell, Charlie Day, Alison Brie . . . and . . . AND . . . Will Arnett as Batman/Bruce Wayne (is that a spoiler alert?)! In the immortal words of Fry from Futurama: SHUT UP AND TAKE MY MONEY! And, of course, the cherry on the sundae is that the writers are the creative team behind the sadly short-lived cartoon Clone High. Even though I am -- for all intents and purposes -- a full-grown adult, I can almost guarantee that I will enjoy The Lego Movie, despite the fact that this movie, on paper, sounds like a very, very bad idea.

Chad Webb: Fact. I think it will be. The marketing campaign has been terrific so far and from what I've seen The LEGO Movie won't be taking itself too seriously, which is nice. I don't think this is striving to be a Pixar level picture, but rather just a fun adventure involving a toy brand we're all familiar with. As for whether or not it will be enjoyable for both kids and adults, Legos have been around for ages, thus multiple generations, not to mention both males and females, possess memories of playing with them. That alone lures in a huge, existing invested audience. Of course there has been DTV Lego movies in the past, not to mention a ton of other things, but obviously the stakes are higher here, which is why they brought in a stellar voice cast and filmmakers who know the territory. Directors Phil Lord and Chris Miller made Cloudy with a Chance of Meatballs and 21 Jump Street, in addition to Clone High, while Kevin & Dan Hageman, who helped pen the screenplay with the directors, made Hotel Transylvania and the Ninjago series. They know how to keep people entertained so I have faith this will be a pleasant trip to the theater.

Score: 4 for 4

5. The Seinfeld Super Bowl 'reunion' was a huge disappointment.

Will Helm: Fiction. For most of its run in the '90s, I was a regular, committed Seinfeld viewer, having been a fan of Jerry Seinfeld since, at the very least, his seemingly forgotten HBO masterpiece Jerry Seinfeld: Stand-Up Confidential, if not before. (Please excuse my begging, but I do have to do this at this moment: Dear HBO, can we please have Stand-Up Confidential on Blu-Ray or On Demand or whatever? Please? I mean, I know it's on YouTube right now, but that's not going to last forever. We need this for posterity.) Anyway, one of the major themes I tend to remember from Seinfeld -- the legendary "show about nothing" . . . remember this for future reference -- is that the episodes, as well as the show itself, never quite followed expectations. Episode by episode, jokes were set up and paid off in unexpected, but largely logical, ways. I like to consider the "Seinfeld reunion" commercial during the Super Bowl to be part of that overarching theme: it was set up and then paid off in an unexpected, but ultimately logical, way. This was indeed a "reunion," but not necessarily the "reunion" that most were expecting. I don't believe anyone ever said that it was a full blown reunion, but it was indeed a reunion, so there's that. What was set up was paid off . . . and unexpectedly so. At the very least, it's nice to see that Jerry and George are out of Massachusetts jail.

Chad Webb: Fiction. I understand if people wanted to see the entire cast getting together, but it seems to me that the media started spinning the whole "Seinfeld reunion" headline when in reality Jerry Seinfeld never actually said the entire cast was reuniting. This is a case of people reading way too much into what was said and their expectations got out of control. This was a funny little bit with Seinfeld, Jason Alexander and Wayne Knight, nothing more, nothing less. The underlying agenda appeared to be that the skit was an ad for Seinfeld's great web series Comedians in Cars Getting Coffee. I'm not sure what people thought would happen. Did they expect a full episode of the classic show? A movie? We knew it was going to be brief and we knew it was a one-time thing. I'm not sure what there is to be disappointed about. It's not like they built up anticipation for months. This was confirmed by Seinfeld a few days before the big game if I recall. They didn't have to do anything at all, but they did and it was funny. I enjoyed seeing these characters again, if only for a moment.

Score: 5 for 5

6. FX making a miniseries of Last Of The Mohicans is something you'd be interested in.

Will Helm: Fact. James Fenimore Cooper's "Leatherstocking Tales" exist as one of the most important entries in American literature, and, among them, Last of the Mohicans is generally the most adapted novel, so another adaptation is an excellent idea, especially on a risk-taking network like FX. It has been a while since there has been a decent miniseries outside of premium cable -- remember the '80s, when miniseries were the broadcast networks' prestige productions? -- and a cable network like FX can and should pick up the slack. The miniseries aspect also allows more of the plot to come through, a departure from the Daniel Day-Lewis action drama version of the early '90s . . . which was directed by Michael Mann?!? Really? Anyway, bringing more and more literature to television, especially as a well made miniseries on a network willing to support the endeavor is never a bad thing, so I am very interested in FX's version of Last of the Mohicans.

Chad Webb: Fact. The novel by James Fenimore Cooper has been adapted to film seven times, but it has also been a stage play, an opera, a comic, a radio series, and multiple TV shows. This generation is more familiar with Michael Mann's version starring Daniel Day-Lewis, but even Mann modeled his after the 1920 picture, which is the best telling to date. While Day-Lewis is an icon, his film isn't perfect and by that I mean there is no irreplaceable adaptation of this story that would prevent future versions. For that reason, a mini-series would be welcomed. The last time this was made into one of those was 1971 and it's been over 20 years since Mann's film. This is one of the novels that is going to be unearthed every so often just because it can be. FX is as good a network as any to pull it off. I'm anxious to see who the star is because after all, he does have to follow in the footsteps of Daniel Day-Lewis. The most important piece of this puzzle is the director. It should be someone with vision. I'd definitely check it out. In this age of great television, it is an ideal time for a new historical mini-series.

Final Score: 6 for 6

Bonus Question: What was your favorite Super Bowl commercial?

Will Helm: While the Bud Light "take a guy on a random, anarchic ride out of nowhere" running spot was good in its absurdist glee (though I think too short) and Budweiser's "Best Buds" was a sentimental classic, Savannah, Ga., lawyer Jamie Casino wins the Super Bowl advertising with his awesome local spot, a tribute to a slain brother, a promise of revenge on a corrupt police chief, and a tangential advertisement for his law firm. It's like John Grisham's Boondock Saints . . . and I wouldn't mind seeing the feature-length version of that. Plus, he's from my hometown. Yay?




Chad Webb: Bud Light and Doritos are always top notch when it comes to Super Bowl ads and this year was no different. I liked the ones for Heinz and Butterfinger Cups, not to mention a Pepsi "Live for Now" ad that was cool looking. The main car commercial that stood out was with Bob Dylan, who shocked everyone by doing it. But my favorite was the Radio Shack 80's commercial with appearances from numerous stars of that decade including Hulk Hogan, Dee Snider, and others. For me this was the most memorable, although it's sad that in the days to follow the company announced that it would be closing around 500 stores. Maybe this ad was a worthy effort, but too late? Overall this was just like any other year for Super Bowl commercials: some good and some bad.



Chad and Will are in complete agreement! Thanks to them both for stopping by, and see you again next week.
-BP



TWITTER

http://www.twitter.com/411s_Ben_Piper
http://www.twitter.com/411mania
http://www.twitter.com/411wrestling
http://www.twitter.com/411moviestv
http://www.twitter.com/411music
http://www.twitter.com/411games
http://www.twitter.com/411mma





comments powered by