SPOTLIGHTS
Ask 411 Movies for 02.10.14: Rushing the Night Away
Posted by Chad Webb on 02.10.2014

Why did Joseph Gordon-Levitt do Premium Rush? Was That Awkward Moment a good romantic comedy? How about the history behind old children's shows such as Paddington Bear and Fables of the Green Forest? All that and more in this week's Ask 411 Movies!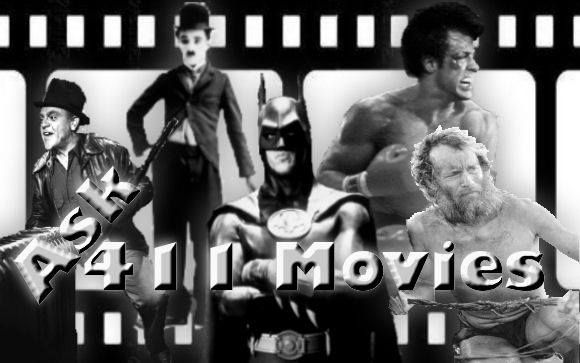 An "Ask 411 Movies" column would be nothing without questions, so please toss them my way. Why should you ask me instead of using Google? Well, perhaps I'll tell you something you can't find there, or maybe you just like my conversation and soothing words. You can post any questions or thoughts below in the comments section, email me at cthomaswebb@gmail.com, or send me a tweet using the links below:













---




What I Watched This Week



So we said farewell to Jay Leno's The Tonight Show this past week. It was a very good final episode for him and a heartfelt one as well. I have no loyalty to any late night host at this point. The playing field is a mixed bag. I check out various shows when a celebrity or music act I enjoy is appearing, but that's it. Most of them are funny in their own ways, but are terrible interviewers. What I liked about Jay is that, regardless of his flaws, he was himself as the host of The Tonight Show. Certain members of his competition are always so desperate for laughs and come off as trying too hard, whereas Jay was just Jay. I appreciated that. Also, I urge everyone to check out his 60 Minutes interview for insight on what really happened with the Conan debacle and not just the skewed version from Letterman or Kimmel.

So, I am a music lover just about as much as I am a film buff, and one of my favorite shows to watch is That Metal Show on VH1 Classic. If you enjoy hard rock and heavy metal and haven't heard of or given this show a chance, definitely do so. This past Saturday they had Ted Nugent on and it was pretty spectacular. The three hosts care about the music and do not always lob softball questions to their guests. It also has Miss Box of Junk, so there.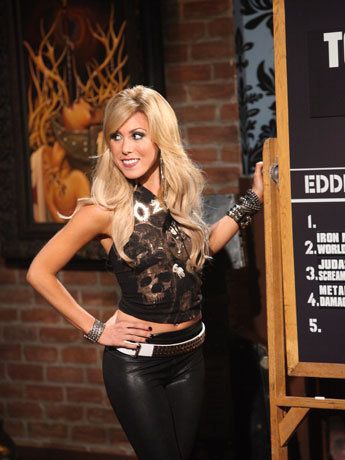 Speaking of music, if you dig death metal, check out Nightfell.

This week I watched the Academy Award nominated The Great Beauty, which was brilliant. My Letterboxd review will be coming soon. I also saw Sarah Polley's documentary Stories We Tell, which is far and away the best thing she has ever done. Check both of those out. Recently I was dragged to That Awkward Moment starring Zac Efron, Miles Teller, and Michael B. Jordan. It was borderline torturous. Skip that one. This week I hope to see Labor Day and The Monuments Men.

If want to know more about my movie tastes, check out my page on Letterboxd by clicking right here. Also, make sure to look at all the great articles and writers at 411, particularly in the Movie-zone because that's where I predominantly am, but all of the zones.


Deaths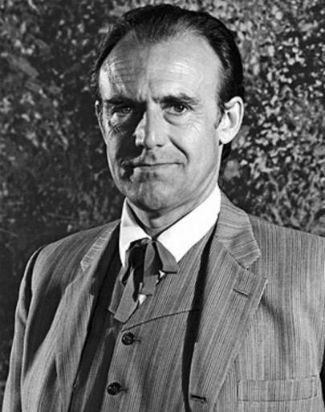 Richard Bull passed away on the morning of February 3, 2014 from pneumonia. He was 89 years old. Bull was best known for his role as Nels Oleson on the 1974-1983 series Little House on the Prairie. He was also Doc in the Voyage to the Bottom of the Sea series from 1964-1968. For his film career, his notable titles were The Andromeda Strain, High Plains Drifter, and The Parallax View.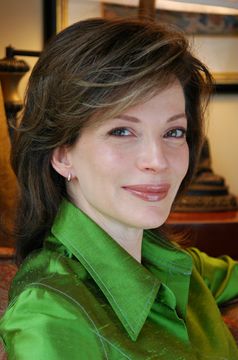 Louan Gideon died on February 3, 2014 due to complications from cancer. She was 58 years old. Gideon was known for part as Danielle Atron on The Secret Life of Alex Mack. She did a lot of TV acting throughout her career. Notable roles include Liza on the soap opera Search for Tomorrow, Becky Belding on Saved by the Bell, and Heidi/Sonia Blair on Night Court. She gave up acting in 2005 and moved to North Carolina where she got married and started a career in writing and real estate.

In case I forgot to mention a notable death this week, you can always peruse the list yourself by clicking here.



The Questions





Q:

A question, Chad: Do you have any information on the movie Premium Rush? It stars Joseph Gordon-Levitt and seems to me like the only reason it was released was to capitalise on his gaining popularity. It's not actively bad, it's just extremely forgettable. The international posters advertised it as being Ride Like Hell (even though it was released as Premium Rush), which seemed to me like a much better title. I guess my questions are:

1) Why would Joseph Gordon-Levitt agree to do a nothing movie like this?

2) Was it sitting on a shelf for a few years and only released because Gordon-Levitt was hitting it big?

3) Why do studios go with lame, unmemorable titles?
Thanks,
Vince




A:



1) Well, to each his own. I actually really like (and own) Premium Rush. The plot is formulaic, but the performances are solid and the action is slickly crafted and exciting. It's not a classic, but a cool little flick and having the main character on a bicycle is a refreshing change of pace. But to answer this first question, in the YouTube clip below you can see that Joseph Gordon-Levitt addresses that in a jokey manner. Basically it seems he picked it because it was a fun idea, riding around the streets of New York City on a bike during the summer…and getting paid for it. What I like about Gordon-Levitt is that the projects he selects are never the same. He enjoys what he does and likes to shake things up every so often. You never know what to expect from him, which is probably another factor that drew him to this.



2) It was never sitting on the shelf, but there were at least two incidents that might have slowed the process to hitting theaters. Principal photography began in mid-July 2010 in NYC and by the beginning of August 2010, JGL was severely injured a when he was cycling too fast and hit the back of a taxi. The impact sent Gordon-Levitt flying into the rear windshield of the taxi, slashing his arm which required 31 stitches. A shot of the aftermath of that accident is included as a scene during the credits of the film.

By 2011, Joe Quirk filed a lawsuit against Sony Pictures claiming that there were plot, character, and scene similarities to his 1998 novel The Ultimate Rush. In July 2012, federal judge Richard Seeborg declined to dismiss Quirk's claim that Sony Pictures, parent company of Columbia Pictures, had breached an implied contract. The production company Pariah, director David Koepp and co-screenwriter John Kamps are also named in the suit. On April 2, 2013, U.S. District Judge Richard Seeborg dismissed this case, finding that the two works were not substantially similar. But the film opened on August 24, 2012, so perhaps the lawsuit was just a small bump in the road if anything.

As August is the dumping ground for action movies that the studio is unsure of, Premium Rush wasn't an easy sell anyway, and as a result it received a disappointing opening at #8 at the box office. In the end it grossed a bit over $31 million, just a few shy of its budget at $35 mill. It currently holds a 76% fresh on Rotten Tomatoes and a 66 rating on Metacritic.



3) It is fairly common for action movies to have cheesy titles. I'm sure others share your opinion that Premium Rush is a lame one, but I don't think it's unmemorable per say because we don't exactly have an overwhelming number of bicycle actioners. In this case, I can bet that picking a title for a movie involving bicycle chases was not easy. Anything one chooses for a script like this will be a bit doofy, but the structure here is that of a traditional action thriller so people who were interested likely didn't care and those who were unmoved chose to ignore it. Obviously there were many as it didn't bring droves of people to the theater. This was simply a vehicle for Joseph Gordon-Levitt, but the studio still hoped it would perform really well. Not every production resonates with audiences. That's the nature of the beast. By definition, a "star vehicle" is meant to enhance the career of an actor (predominantly up and coming talent), so you are partially correct that it was released because JGL is/was pretty popular among younger folk. The other answer is, sometimes the writers or studio employees who assign titles have no idea what they're doing. I'm ok with it for what it is.

*Still hungry for bicycle thrillers? Check out this one:





Q:

Hi Chad, I've been wondering with some childhood friends about several TV shows that were instrumental in our upbringing. I know that this is an American website but many of us read 411 commentary. I would like to inquire about specifically, Mr. Paddington Bear, The Green Forest, a bear called Jeremy and for the life of me I cannot remember the name of the show but the jingle was, "Hello, my name is Simon, an I like to do my drawings (sic)". Thanks for your input.
--JP




A:



Well, I'm not sure what information you are looking for about these shows, but I'll give you what I can. Some of them have more history available than others:

*First we had the BBC Paddington Bear series, which ran from 1975 to 1979 and has aired on various networks since. This was the first television series based on the popular children's book by Michael Bond. In the United States it was usually shown on pay television as filler in between programs. Its narrator was actor Michael Hordern. It was one of the few television programs to combine a puppet show with cartoon - Paddington himself was a puppet, but other characters in the series were depicted as cartoon characters. The series has a very distinctive art style. Paddington himself is a stop-motion animated puppet who moves within a 3-dimensional space and interacts with 2-dimensional animated drawings of the human characters, buildings, etc. The series, along with all other FilmFair productions is currently owned by DHX Media of Canada.



* Paddington Bear was the second television adaptation of the children's animated series and made by Hanna-Barbera. This series was traditional two-dimensional animated and featured veteran voice actor Charlie Adler as Paddington and Tim Curry as Mr. Curry. The character of an American boy named David, Jonathan and Judy Brown's cousin who arrived in London on the same day as Paddington, was added to the stories in the 1989 cartoon.



*The most recent series, The Adventures of Paddington Bear was a Canadian/French animated children's television series. It was based on the book Paddington Bear by Michael Bond and written by Bruce Robb. It was produced by Cinar and Protecrea and ran for 117 episodes. The show aired in the United States on the "Cookie Jar Toons" block on "This TV" from November 2008 - August 2009. However, all CINAR references in these broadcasts have been replaced by Cookie Jar references. It was also shown on HBO. Sometime in 2014 we will see a feature film version of Paddington Bear, which mixes CG and live-action ala Alvin and the Chipmunks.



*The closest title I found to "The Green Forest" was Fables of the Green Forest, an anime adaption based on a series of books published in the 1910s and 1920s by Thornton W. Burgess which ran on the Japanese network Tokyo Channel 12 from January 7, 1973 to December 30, 1973. It consists of 52 episodes and was created by the animation studio Zuiyo Eizo (the predecessor to Nippon Animation). The series has been aired in many countries outside Japan, such as Germany (on Bayerischer Rundfunk), Spain (TVE), Romania (TVR 1), Portugal (RTP), Venezuela (VTV) and Canada (TVOntario). The release of the series into Canada was done through Ziv International in 1978. The series follows the adventures of Rocky, a woodchuck and his mate Polly in the Green Forest. They make a lot of friends among their neighbors, and everyone works together to avoid the attacks of the different predators that put them in danger, such as man, the weasel and the fox.



*"A Bear Called Jeremy" is actually entitled Jeremy the Bear and was a bit harder to find. Colargol is a fictional bear created by French writer Olga Pouchine in the 1950s. Colargol first became famous through a series of children's recordings by Philips in the 1960s. It is the story of a little bear who wanted to sing and travel the world. Following the success of the Colargol albums Albert Barillé's animation company Procidis started production on Les Aventures de Colargol, a stop-motion animated series starring Colargol. Barillé enlisted the Polish animator Tadeusz Wilkosz and Se-ma-for in Łódź to create the animation. Music for the series was performed by Mireille, orchestration was by Jean-Michel Defaye, and the lyrics were by Victor Villien. The series was produced from 1967 to 1974, comprising 53 thirteen-minute episodes which were broadcast in many European countries. Les Aventures de Colargol was renamed Barnaby when it was dubbed into English and broadcast in the UK by the BBC. The series underwent another name change when a second dubbed version of the series was shown in Canada (and also in the UK and Ireland), this time as Jeremy the Bear. For more history on this series, click here.



*The name of the show with the lyrics you gave is Simon in the Land of Chalk Drawings. It is a British children's animated series about the adventures of a young child named Simon, who has a magic chalkboard. Things that Simon draws on the chalkboard become real in the Land of Chalk Drawings, which Simon can enter by climbing over a fence near his home with a ladder. The stories often revolve around the unintended effects that Simon's drawings have on the Land of Chalk Drawings, such as when an upset Simon draws a picture of his angry self, which goes on a rampage.

The program is based upon the writings of Edward McLachlan. It was produced in the mid 1970's by FilmFair Productions in London for Thames Television, and was originally a 5 minute program, broadcast around tea time in Britain. It also became familiar to American audiences in the mid-1970s when it was featured on Captain Kangaroo (where it was narrated by Bob Keeshan instead of Bernard Cribbins), later on Pinwheel, and after that, on Romper Room. In Canada it was narrated by Ernie Coombs and shown on CBC Television, while the Ontario public network, TVOntario, aired the original British version.




--Thanks to Misty for my banner.

"The plural of Chad is Chad?"
--From the movie Recount

comments powered by