SPOTLIGHTS
Ask 411 Movies for 02.17.14: Busy Fighting Nothingness
Posted by Chad Webb on 02.17.2014

How many Marvel films has Chris Evans signed on for as Captain America? Who might play the role better than him? All that and more covered this week in Ask 411 Movies!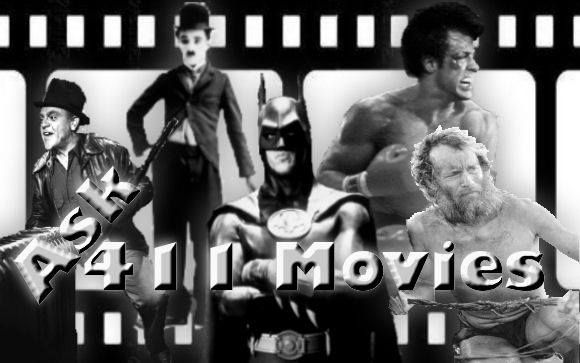 An "Ask 411 Movies" column would be nothing without questions, so please toss them my way. Why should you ask me instead of using Google? Well, perhaps I'll tell you something you can't find there, or maybe you just like my conversation and soothing words. You can post any questions or thoughts below in the comments section, email me at cthomaswebb@gmail.com, or send me a tweet using the links below:













---




What I Watched This Week



I am definitely lagging behind on theatrical releases again. I did see Jason Reitman's Labor Day, which was beautifully directed and well acted, but the story had obvious problems that severely damaged the film. I still need to see The LEGO Movie and The Monuments Men, among others. I also saw the TCM documentary And the Oscar Goes to… from the guys who gave us Howl and Lovelace, not to mention the documentary The Times of Harvey Milk. This new documentary was a solid look at the history of the Academy Awards with cool interviews and clips. I'm sure they will air it again before this year's ceremony. I finally watched from my own collection Martin Scorsese's The Age of Innocence, which was exquisitely acted and shot, but is at this point my least favorite of his offerings. Before this it would have been difficult to pinpoint that, but this is a period costume drama that I don't think has aged well.

I'm in the middle of watching Ray Donovan right now, in addition to the weekly shows the DVR records like Person of Interest, Arrow, Justified, The Walking Dead, etc. I've also been looking at WWE documentaries lately, such as For All Mankind (which was awesome) and Triple H: Thy Kingdom Come, which was exaggerated to a hilarious degree. He's compared to Michael Jordan for goodness sakes.

If want to know more about my movie tastes, check out my page on Letterboxd by clicking right here. Also, make sure to look at all the great articles and writers at 411, particularly in the Movie-zone because that's where I predominantly am, but all of the zones.


Deaths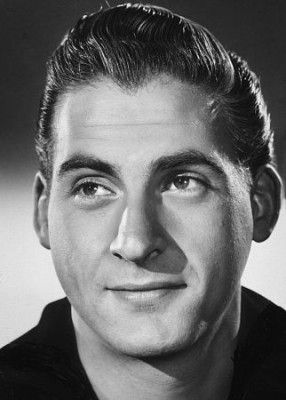 Sid Caesar passed away on February 12 after a short illness. It was said he had respiratory problems. He was 91 years old. Caesar was an American comic and writer who pioneered the series Your Show of Shows and its successor, Caesar's Hour. Caesar helped define the 1950's Golden Age of Television. He was also in many films. Among them: Grease, Airport, It's a Mad Mad Mad mad World, Silent Movie, The Cannonball Run II, and more. He was nominated for 11 Emmy Awards and won twice. He was also a saxophonist and author of several books. Some critics called him "television's Charlie Chaplin," and the New York Times refers to as the "comedian of comedians from TV's early days."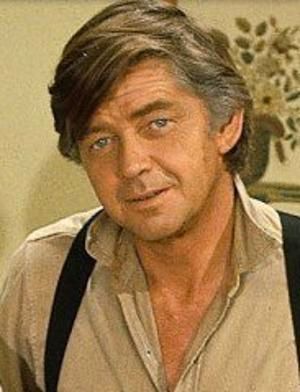 Ralphe Waite died on February 13 of age-related illnesses. He was 85 years old. Waite was best known as the patriarch on The waltons series. He also portrayed Slater in the Roots mini-series. He had an extensive resume on TV and film and had been working since the 1960's. Among the movies he has been in: Cool Hand Luke, The Magnificent Seven Ride, Five Easy Pieces, Chato's Land, The Bodyguard, and Cliffhanger. He also had stage and producer credits under his belt.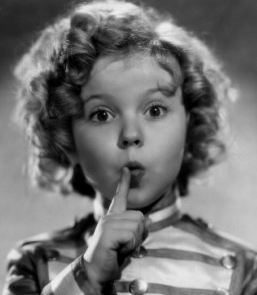 Shirley Temple Black died on February 10 of natural causes. She was surrounded by family and friends. She was 85 years old. Shirley Temple was arguably the most popular child star in Hollywood history. She began acting at age 3 and became a massive box office draw before turning 10. At the time her salary was an unheard of $50,000 per picture. She sang, danced, and tap-danced for about nearly 20 years with her trademarks curls, winning the hearts of millions. Her biggest hits: Little Miss Marker, Curly Top, and The Littlest Rebel. My sister actually received a library of Shirley Temple titles and would watch them regularly, so I caught several of them and it's hard not to be engaged when she is on screen. In addition to being a Hollywood icon, she also served as a US diplomat for many years. She will be missed.


In case I forgot to mention a notable death this week, you can always peruse the list yourself by clicking here.



The Questions





Q:

Hey Chad,
Long time fan of Captain America growing up and honestly the choice of Chris Evans had me nervous. After I saw Push, which I feel was a pretty decent movie, I felt better. Now we are approaching the Winter Solider which looks great. How many Cap films is he committed to? At this point, like Robert Downey Jr. as Tony Stark, I can't see anyone else taking that role. What was your gut reaction to Chris Evans being selected as Captain America and who was your first choice if you were casting the role? Thanks as always.
-Paul



A:



Well, Chris Evans revealed last year that he is on a six-film Marvel contract. This means that after Captain America: The Winter Soldier and The Avengers: Age of Ultron, he will appear in two more (at the very least) which have not been announced. Whether or not those last two will be another Captain America sequel and yet another Avengers sequel, remains to be seen.



We will have to agree to disagree on Push my friend. I hate that film with a fiery passion. Let me approach your second question by starting at the beginning. When the news leaked that Chris Evans was cast as Captain America, I won't say I was nervous, but my initial reaction was "He was already Johnny Storm in the Fantastic Four franchise and was mediocre at that so…" In other words, I did not have high hopes, but that was combined with the fact that I had seen all of the existing incarnations of Captain America and was skeptical of the entire project. The two TV movies from 1979 and the 1990 feature were all pretty terrible. My thought was the character is hokey and Evans is not a strong enough actor to counter that.



I must also add that I was never an avid Marvel comic reader so the success or failure of the films with those characters was not a big concern to me. That was my first thought about Evans, but I quickly forgot about it. Although I viewed Evans' first Captain America picture as average at best, I will agree with you that he has proven to be quite excellent in the role and The Winter Soldier does look cool, but I won't put him on Robert Downey Jr. 's level. This is likely what Evans will be known for, but I can see someone else picking up the ball and running with it down the road because Steve Rogers does not have as distinctive or bold a personality as Tony Stark does. And by that I mean the way Downey Jr. acts and carries himself in real life (or did when he had substance abuse issues) was an easy connect to Stark, so hiring a new Iron Man will be tough. Rogers is a rather plain individual when he's not Captain America so I don't think that is as hard to recast. Just my opinion.



If I was told to cast Captain America, it would probably be Nathan Fillion. He is such a superb, versatile performer and would be fantastic as a super hero. I know he voiced Green Lantern in the DC animated movies, but I'm talking live-action here. Fillion would have to hit the gym a bit, but other than that he would be terrific. As I perused old internet articles of people brainstorming on possible choices for Captain America, I noticed a lot of names were being floated that strike me as a bit too old, such as Matthew McConaughey and Jon Hamm. Channing Tatum was high on many lists too. Knowing how far Tatum has come with his skills in the past few years, I think he could do ok, but there was a time when I didn't like him at all. There are plenty of lesser-known actors that could rock the part, but Fillion is first on my list.



Q:

Give you a question if you are getting low on the stack that doesn't include using mad Google skills.

What movies are on your bucket list that you have not seen? Movies that you have wanted to see for a long time, but worried that the flick wont stand up to your expectations. I'm 1 for 2 on mine with a Clockwork Orange left to go on my original three I wanted to see.
-7poundbag_Com



A:



There are plenty of titles I want to see but haven't, some of them popular ones. Any movie writer or critic who acts like they have seen everything or fails to admit they haven't seen certain movies make themselves look smug and ultimately stupid. When I started out as a film buff in college, I burned through the AFI Top 100 list, followed by the IMDB Top 250 list, which is always changing, but still. Because of this, I have seen most of the iconic films and acclaimed titles. But several have slipped through the cracks, most of them foreign films.

I also I own some DVDs that I bought blindly but have not yet watched the film. Damn clearance sales. My Netflix queue currently stops at #346, not counting saved titles and my Instant Watch queue, which is over 100 easily. This includes shows, mini-series', and so forth. Will I be able to see them all in my lifetime? Hmmm. Without further ado…



Movies I Need to See




*Midnight Run is a 1988 American action-comedy film directed by Martin Brest and starring Robert De Niro and Charles Grodin. Yaphet Kotto, John Ashton, Dennis Farina, Joe Pantoliano and Philip Baker Hall play supporting roles. The film was followed by three made-for-TV sequels in 1994, which did not feature any of the principal actors, although a few characters are carried over from the first film. The plot: An accountant is chased by bounty hunters, the FBI, and the Mafia after jumping bail.

-For a long time I got this title confused with Midnight Express, so I went and saw that, but then got over my blonde moment and realized this was a different film. I still need to see it and could DVR it if I thought about it ahead of time, but never do.



*The NeverEnding Story is a 1984 West German epic fantasy film based on the novel of the same name written by Michael Ende. The film was directed and co-written by Wolfgang Petersen (his first English-language film) and starred Barret Oliver, Noah Hathaway, Tami Stronach, Moses Gunn, Thomas Hill, and Alan Oppenheimer as the voices of Falkor and Gmork. At the time of its release, it was the most expensive film produced outside the USA or the USSR.

-This might be a surprising one to some of you. As a child of the 80's, I saw a lot of movies, but lately I discovered there are so many from that decade I did not see. This is near the top simply because it is referenced regularly in popular culture.



*Forbidden Planet is a 1956 MGM science fiction film directed by Fred M. Wilcox, a screenplay by Cyril Hume, and starring Walter Pidgeon, Anne Francis, and Leslie Nielsen. Forbidden Planet is the first science fiction film in which humans are depicted traveling in a starship of their own creation. It was also the very first science fiction film set entirely on another world in interstellar space, far away from the planet Earth. Forbidden Planet is considered one of the great science fiction films of the 1950s, a precursor of what was to come for the science fiction film genre in the decades that followed. The characters and isolated setting have been compared to those in William Shakespeare's The Tempest.

-This is the one I'm most ashamed of because it is regarded as a classic and I have had numerous opportunities to watch and/or rent it, but things just didn't work out that way. But I'm always watching more, so this might be the year.



*The Return of the Living Dead is a 1985 American black comedy/zombie horror film written and directed by Dan O'Bannon and starring Clu Gulager, James Karen and Don Calfa. The film tells the story of how three men accompanied by a group of teenage punks deal with the accidental release of a horde of brain hungry zombies onto an unsuspecting town. The film is known for introducing the popular concept of zombies eating brains, as opposed to just eating human flesh, like previous zombie iterations, as well as its soundtrack, which features several noted deathrock and punk rock bands of the era. The film was a critical success and performed moderately well at the box office. It later spawned four sequels.

-As far as horror goes, there very well might be more well-known titles I haven't seen, but this is one that has been on my Netflix queue for years. I will get to it one day, but horror has never been my favorite genre, so perhaps that is why this has sat on the shelf for so long.



*Broadway Danny Rose is a 1984 American black-and-white comedy film written, directed by and starring Woody Allen. It was screened out of competition at the 1984 Cannes Film Festival. The plot: In his attempts to reconcile a lounge singer with his mistress, a hapless talent agent is mistaken as her lover by a jealous gangster.

-There are other Woody Allen films I haven't seen, but this is a critically acclaimed one that I have not gotten to yet. The Mia Farrow period of Allen is my least favorite by far, so that could be why I'm procrastinating on not watching this, but I suppose I would if it was available on Instant Watch.



*Rope is a 1948 American thriller film based on the play Rope (1929) by Patrick Hamilton and adapted by Hume Cronyn (treatment) and Arthur Laurents, directed by Alfred Hitchcock and produced by Sidney Bernstein and Hitchcock as the first of their Transatlantic Pictures productions. Starring James Stewart, John Dall and Farley Granger, it is the first of Hitchcock's Technicolor films, and is notable for taking place in real time and being edited so as to appear as a single continuous shot through the use of long takes. The original play was said to be inspired by the real-life murder of 14-year-old Bobby Franks in 1924 by University of Chicago students Nathan Leopold and Richard Loeb.

-Like Woody Allen, there are other Hitchcock movies I need to see, but this one is currently on the IMDB Top 250 list and stars one of my favorite actors, James Stewart, so I need to seriously get on the ball. Your question will probably give me a swift kick in the rear end.



*The Battle of Algiers is a 1966 war film based on occurrences during the Algerian War (1954–62) against The French Government in North Africa, the most prominent being the titular Battle of Algiers. An Italo-Algerian production, it was directed by Gillo Pontecorvo and shot on location. The film has been critically celebrated and often taken, by insurgent groups and states alike, as an important commentary on urban guerilla warfare. It occupies the 48th place on the Critics' Top 250 Films of the 2012 Sight & Sound poll as well as 120th place on Empire magazine's list of the 500 greatest movies of all time.

-This is one I own, but have not watched yet. I bought it during one of the many Barnes & Noble Criterion sales. But I plan to watch it within the next month or so. It's also on the IMDB list.



*Shoah is a 1985 French documentary film directed by Claude Lanzmann about the Holocaust. The film primarily consists of his interviews and visits to Holocaust sites across Poland, including three extermination camps. It presents testimonies by selected survivors, witnesses, and German perpetrators, often secretly recorded using hidden cameras.

-I'm not sure how many readers of this site have heard of this documentary, but everyone I know who has seen it says it is phenomenal. If you ask someone if they have seen this, it says a great deal about their movie tastes. Again I got this during a Criterion sale. This is extremely long and because of that, getting down to watch it will require some time.



*L'Avventura (English: The Adventure) is a 1960 Italian film directed by Michelangelo Antonioni and starring Gabriele Ferzetti, Monica Vitti, and Lea Massari. Developed from a story by Antonioni, the film is about a young woman's disappearance during a Mediterranean boating trip. Her lover and her best friend, during the subsequent search for her, become attracted to each other. The film is noted for its careful pacing, which puts a focus on visual composition and character development, as well as for its unusual narrative structure.

-I've seen a bunch of Antonioni efforts, but one of his classics has snuck by me. He isn't the most accessible director, but it's one of those foreign pictures that is basically required viewing if you're a movie buff.



*Barry Lyndon is a 1975 British-American period drama film written, produced and directed by Stanley Kubrick. It stars Ryan O'Neal, Marisa Berenson, Patrick Magee and Hardy Krüger. The film is based on the 1844 novel The Luck of Barry Lyndon by William Makepeace Thackeray which recounts the exploits of a fictional 18th-century Irish adventurer. Most of the exteriors were shot on location in Ireland. At the 1975 Academy Awards, the film won four Oscars in production categories. The film, which had a modest commercial success and a mixed critical reception on initial release, is now regarded as one of Kubrick's finest films.

-Again, this is sitting on my shelf and is at this point the last Kubrick movie I need to see. I told myself that in 2014, I would go through the movies in my collection that I bought and had never seen in alphabetical order. As this begins with a "B," I will be getting to it soon.



Other Titles: The Thing from Another World (1951), Women on the Verge of a Nervous Breakdown, The Way We Were, Wings of Desire



Quick Shot: Kevin Costner



I might do this more often in the future. With 3 Days to KIll coming out this Friday, here are 5 Kevin Costner movies I order you to see if you're planning on paying for a ticket to his newest effort.




1) Field of Dreams
2) The Untouchables
3) JFK
4) Open Range
5) Bull Durham



--Thanks to Misty for my banner.

"The plural of Chad is Chad?"
--From the movie Recount

comments powered by