SPOTLIGHTS
411 2014 Oscar Preview: Best Supporting Actor & Actress
Posted by Ben Piper on 02.25.2014

From Bradley Cooper and Jennifer Lawrence in American Hustle to Jared Leto in Dallas Buyers Club and Julia Roberts in August: Osage County and more, the 411 staff previews the Best Supporting Actor and Actress races!

It's Oscar week! That's right, Hollywood's biggest night of the year takes place this coming Sunday, March2nd. In light of that grand event, we here at 411 have you covered with regards to all your Oscar needs leading up to the great big culmination of the awards show season; the gold statuette that signifies and salutes the very best and brightest that the motion picture industry has to offer.




My name is Ben Piper, and over the course of the next few days, I, and my fellow 411 staffers will highlight each and every one of the nominees in the major categories leading up to the big dance, as we ruminate on the performances and the work from this past year that truly resonated with each of us on multiple levels, while also dazzling us with their uncanny craft. All of these individuals make their efforts seem natural, real, and not at all make believe. That is not at all an easy thing to do, and the fact that not only did they pull us in to the stories they wanted to tell, but made us invest in them before the run time was over, is a testament to their skill and creative powers. These are truly the cream of the crop and are now rightfully being recognized for their outstanding work.

In regards to the Supporting Acting categories? Last year in the male side of things everyone nominated had previously won an Oscar. Not so this year, where the five nominees only have two previous noms collectively. And while on the female side has a couple of previous winners, the majority had never been nominated. Odds are good that by the time the show is over, two new members will join the exclusive club of Academy Award winners.

Congrats to them all. So let's now take a look at each of them individually.



Best Supporting Actor



Barkhad Abdi, Captain Phillips
By Chad Webb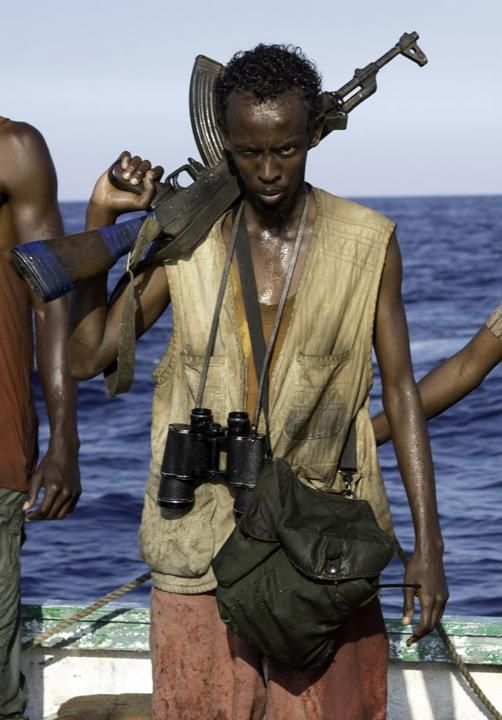 Previous Nominations: 0

Before 28 year-old Barkhad Abdi received a Best Supporting Actor nomination for his role as Abduwali Muse in Paul Greengrass' Captain Phillips, he was a limousine driver and a store clerk. This was his debut as an actor, having zero other credits, and on his first time out, he scores an Oscar nomination.

As the ceremony draws closer, Abdi is hoping to land an agent to continue his career as a Hollywood actor. His turn in this incredible film shows that he has the ability flourish as a performer. Both Hanks and Abdi are terrific by themselves, but in this particular movie, they are only as good as the chemistry between them. Without Abdi's ferocious, committed, and intense portrayal as Muse, a pirate who needs to complete this mission, Hanks's efforts might not be as noticeable. In other words, the two feed off each other to result in truly electrifying exchanges. Is Abdi as outstanding as his fellow nominees? Probably not, but he deserves his spot. He was also fortunate enough to walk home with a BAFTA award, beating out his competition.

Abdi's future in the industry might be up in the air as I write this, but if nothing else, he lit up the screen in Captain Phillips, accomplishing exactly what was required to etch out realistic foe whose actions and motivations you can understand. With at least one victory under his belt, we should not forget Abdi come Sunday.



Bradley Cooper, American Hustle
By Jeremy Thomas




Previous Nominations: 1- Silver Linings Playbook

There are a host of fantastic acting performances in American Hustle, which is why a nomination in every acting category makes sense. Of all the performances, the one that stands out the most to me is the one that blends in the best. Bradley Cooper, a previous nominee last year for Silver Linings Playbook, doesn't have a flashy role. As FBI agent Richard DiMaso, Cooper doesn't get to wear a bad toupee and pack on pounds; he doesn't have a wild, out of control persona. He doesn't spend the whole film in a performance-within-a-performance. But that's what makes him so special. With the rest of the cast playing outlandish characters (and each of them doing excellent work), Cooper is the actor upon which the film achieves its grounded quality. It isn't the "sexy" role, but it is a necessary one and it's a performance that deeply increased my respect for him as an actor.

Similarly, he stands in the Best Supporting Actor field as the grounded foil character amidst a sea of larger than live performances. Jonah Hill's drugged-out stock broker, Michael Fassbender's sadistic slave owner, Barkhad Abdi's startlingly terrifying Somali pirate and Jared Leto's dying transgender woman are all roles that are incredibly performed and deserve nominations and even awards, and are all very flashy, meaty kinds of roles. Amongst them, Cooper seems to be a much easier to ignore performance. But that difference--that grounded touch--could be exactly what pushes him to the top. Cooper may not be a front-runner, but by no means can you count him out. He could well pick up the Oscar win that eluded him last year.



Michael Fassbender, 12 Years A Slave
By Terry Lewis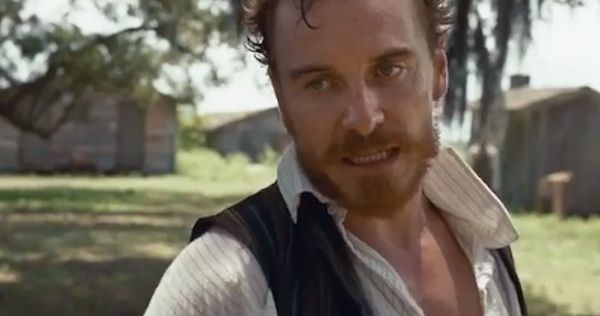 Previous Nominations: 0

I'm a big fan of Michael Fassbender. He has always impressed me with whatever role he's in, whether it's to entertain or to explore deep meaningful themes. 12 Years A Slave is the fist time he's had a chance to showcase his talents and he's been rewarded with a Supporting Actor nom, although I'd argue given how much screentime and how essential he is to the film's plot, he should be up for Best Actor but I digress.

What makes Fassbender so worthy is how convincing he makes Edwin Epps as a disgusting human being. An alcoholic plantation owner who regards his African American slaves as subhuman, the most intriguing part of his character is his relationship with a slave Patsey. He uses her as his best worker and as a sexual victim who bears his child too. When Patsey goes against her master, she has to be put through a whipping. In all my life, I have never seen someone want to strike another human in film or real life as much as Fassbender is in this memorable and ruthless scene.

To be frank, I'd almost say 12 Years A Slave wouldn't have as much as an impact without a human face to emphasise the horrific levels of racism and Fassbender is that damn convincing in the role. A dark, horrible character, brutally realised by a top draw actor.



Jonah Hill, The Wolf Of Wall Street
By John Dotson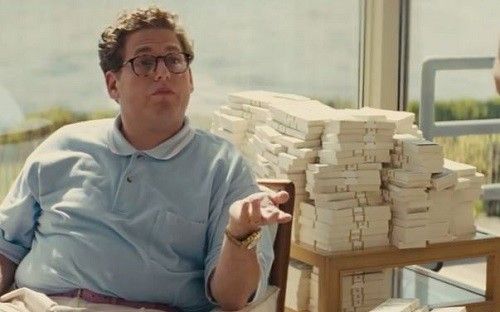 Previous Nominations: 1- Moneyball

Well 411Maniacs, I must admit, I'd never guess in a million years we would be discussing Jonah Hill during the Oscars once, but now it's happened twice. Has the Rapture begun yet? Seriously though, I have to give Hill major props on handling the drama roles he's been given. He could have very easily been written off as a one-note laughing act, but that's not at all what his career has turned out to be. He ended up in a Martin Scorsese film and an Oscar nomination. Whether he is really worthy of the nomination, I'll let you readers debate that topic. That said, his role in the film The Wolf of Wall Street as Donnie Azoff rang true to the Scorsese spirit and was easily one of my favorite things about the movie.

With Hill's performance we got a flare of the old Pesci-Scorsese style supporting role, only here it's taken to a creepy "stranger-danger" level. Almost like Joe Pesci with a blend of Zack Galifanakis from The Hangover. Donnie is not a man you would consider taking your family to Chuck E. Cheese with. This guy is unstable, unpredictable, and he will eat your goldfish. I loved the way Jonah Hill brought his best for the role of Donnie and his style worked incredibly well for the energy of this film. Both Jonah Hill and Leonardo DiCaprio took a ton of risk in this film and made it one of the year's best, even if you felt filthy while watching it.

Will Jonah Hill win this time? I definitely would not place my money on it. I think it's rather cool to have an actor like Jonah Hill in the mix and a performance this extreme recognized. He's still young and has a ton of movies left in him. Part of me wonders how far he's willing to go in order to make himself a winning name at the Oscars. What do you think? Will Jonah Hill keep being a contender during Academy season? If he can manage himself in a Martin Scorsese film, I'd be curious to see what the actor can accomplish next.



Jared Leto, Dallas Buyers Club
By Jeremy Thomas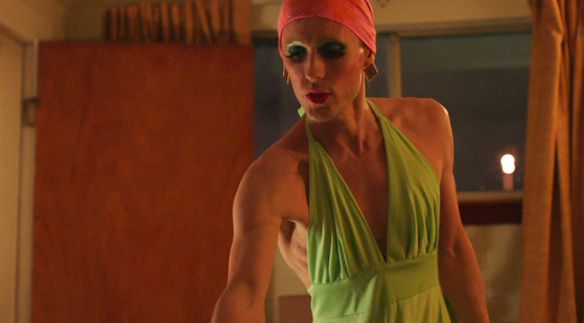 Previous Nominations: 0

Dallas Buyers Club featured some of the most standout performances of the year, and from people you wouldn't expect to include in that particular category. This isn't to say that Matthew McConaughey, Jennifer Garner and Jared Leto didn't show the potential before now, but they were not people you consider among the upper echelon of actors. In Leto's case, that has a lot to do with his taking a break from acting for the last several years to focus on his rock group 30 Seconds to Mars. But in his return he showed that he was truly a force to be reckoned with by playing the HIV-positive transgender woman Rayon with stunning realism and grace. The story is Ron Woodroof's, but Rayon is the emotional heart of the film and Leto carries that burden in a way that makes it look deceptively easy. People often consider roles like this to be "Oscar bait," and it may be true. But if it is the case, that's only because they are powerfully-written characters that need equally powerful performances. That's what we get from Leto, who handles the flashy bits and personality with ease but also carries the dramatic weight and vulnerability with a strength that could knock you off your feet.

Leto is considered by many to be the frontrunner for this award, and I'm hard-pressed to disagree. And that has nothing to do with the kind of role it is, but rather the way the actor makes it work. The most poignant scene is the one in which Rayon isn't walking around in women's clothing but dressed in a suit as she meets her disdainful father at his bank. That would seem to be the least "Oscar-y" moment in the film and yet its the one that really adds so much weight to the rest of the perfomance. Leto is up against some very tough competition this year and it would be by no means a slap in the face if he lost out. But I can't help but feel like this is his year, and I certainly hope that it is. Leto deserves it as an actor and as for Rayon, she 100% deserves it as a character.

And The Oscar will (Presumably) go to: Jared Leto, Dallas Buyers Club

Potential Spoiler:Barkhad Abdi, Captain Phillips



Best Supporting Actress



Sally Hawkins, Blue Jasmine
By Jeremy Wilson




Previous Nominations: 0

Cate Blanchett is the focus of Woody Allen's Blue Jasmine and has deservedly become the odds-on favorite to take home an Oscar as a result. However, that doesn't mean her performance is the only notable thing to come from Woody Allen's latest. Sally Hawkins' character, Ginger, helps keep the film from straying to far into caricature and gives the film a more relateable weight than it might otherwise have if it had solely focused on Jasmine, a sad, yet monstrous, mixture of Blanche DuBois and Ruth Madoff. Ginger is a more "normal" character, a salt-of-the-earth, middle class woman whose happiness and contentedness is shattered whenever she comes into contact with her sister and her toxic obsessions of wealth and status. While Jasmine can't deal with not having those things, Ginger's life devolves into turmoil whenever she gets talked into seeking them by her sister. While everyone else flees Jasmine, Ginger sticks by her, even if she doesn't deserve it. While Jasmine fractures piece by piece in front of her, Ginger gets pulled into her wake, ultimately helpless and forced to stand by and watch.

Hawkins won't win; that'll be Nyong'o or Lawrence. However, it's a testament at how good she is in Blue Jasmine that she was able to step out of Blanchett's large shadow and earn her own nomination. It seems a fair reward too, as the supporting cast of the film was largely lauded and Hawkins herself has come close to a nomination previously, before getting her first for this performance. It is also another instance of women in Woody Allen films getting Oscar nominations. Blanchett and Hawkins mark the 12th and 13th Oscar nominations for actresses appearing in Allen's films. This is the second time Hawkins has worked with Allen and while it won't net gold this time, it's not unthinkable that subsequent collaborations could further propel Hawkins' career and deliver an Academy Award.




Jennifer Lawrence, American Hustle
By Jeremy Thomas




Previous Nominations: 2- Winter's Bone, Silver Linings Playbook(Won)

America's favorite actress has done it again. Jennifer Lawrence is truly on top of the world and has earned her position both through amazing acting work and a fantastic level of perspective. She took home her first Oscar win last year for Silver Linings Playbook and to no one's surprise, her reteaming with David O. Russell has garnered her a chance to take home a second this year for her work as Rosalyn Rosenfeld in American Hustle. Lawrence is the firebrand in this film; where many of the other characters are over-the-top in their own way, Lawrence plays on her youth to make the single mother seem realistic while still able to command the screen with a larger-than-life persona.

Lawrence is coming into the Academy Awards with a lot of momentum; she took home the Golden Globe for this category before losing to her primary competition, Lupita Nyong'o, at the SAG Awards. Many are considering this a two person race and I would be hard-pressed to disagree. Both performances are top-notch and Lawrence's single win doesn't help or hurt her; she isn't "due" and neither is she overexposed at the Oscars. It could ultimately come down to something entirely different than their performances; voters could choose to honor one of the other as a consolation for not voting for them in the "bigger" awards. The point is, the odds may or may not be in Lawrence's favor this time around but if she does take home the award, it wouldn't be an undeserving win.



Lupita Nyong'o, 12 Years A Slave
By Jeremy Wilson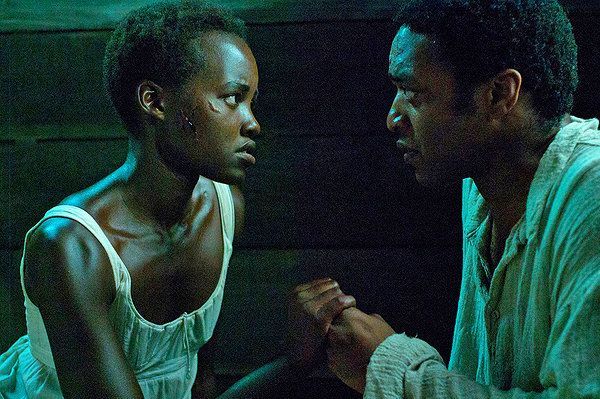 Previous Nominations: 0

I was rather dismissive of Lupita Nyong'o at the start of this awards season. Her performance was certainly exemplary and one of the aspects of 12 Years a Slave that stood out most. However, I didn't think a newcomer with a strange name and in the company of established, more accomplished actors (Ejiofor, Fassbender, Pitt, Watson among others) would be able to break through the politics and sometimes snobby attitudes of Hollywood awards voters. She didn't have the rags-to-riches story (the kind that Hollywood loves) that fellow nominee Barkhad Abdi has and in arguably a very difficult film to watch, she inhabited perhaps the film's most tough-to-watch role. But then, she wore a red dress to the Golden Globes and, seemingly overnight, a star was born.

Suddenly, with one exquisite fashion choice, everybody knew Lupita Nyong'o. Now, not just discussed among critics and 12 Years fans, she was being talked about everywhere. With name recognition and a few more sterling fashion choices – as well as surprise wins at the Critics' Choice and SAG awards – suddenly days of good press turned into weeks and she emerged as a genuine rival to the category's other favorite Jennifer Lawrence (who may just be the biggest star in the world at the moment). Just being Lawrence's main competition for the Oscar is something of a win; actually beating her would be a major feat.

If Nyong'o does win, however, it won't be because of a dress. It'll be because of a star-making supporting turn in one of the year's best films. Her performance as Patsey, a slave on the plantation of sadistic master Edwin Epps (Fassbender) is a harrowing debut for the recent Yale drama graduate. Ejiofor's performance as Solomon Northup is the heart and soul of 12 Years, but it is Nyong'o as Patsey that underlines the film's tragic foundation. Repeatedly raped, whipped and worked to the bone, there is no escape for Patsey; the 12 years that Solomon endured slavery was the exception, not the rule. For many, exemplified by Patsey, slavery was a life – and death – sentence. It's not just the beatings, rapes, lynchings and frothing-at-the-mouth N-words that make 12 Years a Slave so hard to watch. It is seeing our fellow men and women trapped in Hell on Earth, an existence so painful and soul-crushing that suicide seems the best solution. The tears we shed when Solomon is freed and returned to his family aren't just for him; they're also for everyone – including Patsey – left behind.



Julia Roberts, August: Osage County
By Chad Webb




Previous Nominations: 3- Steel Magnolias, Pretty Woman, Erin Brockovich(Won)

I won't lie. I've never been the biggest fan of Julia Roberts. She certainly has talent, but commonly takes roles that accentuate her "Julia Robertsness" as I like to call it. As I prepared to see August: Osage County, I had already gotten wind of the mixed reception the picture was receiving from critics. In truth, the film is good, but far from great considering the all-star cast. But much to my amazement, the best part about August: Osage County is Julia Roberts, who unleashes a turn with more veracity, dedication, and sheer intensity than she has since 2007's Charlie Wilson's War.

You never really know if Roberts is diving in head first, or if she is just picking up a paycheck, but she is at 110%, she is as strong as they come. In August: Osage County, she is Barbara, the member of the Weston clan who will likely take the reigns as the head of the family once her mother Violet has passed. Barbara also has a struggling marriage and a daughter who is not quite happy with her. It is a complex role, but one that Roberts positively nails. What makes her exemplary turn so satisfying is that she can be loud and expressive when the scene calls for it, but also subtle and introverted at the same time. She easily tops Meryl Streep, who is too over the top and exaggerated. This story is about Barbara more than it is Violet and Roberts shows us why.

From a cast perspective there is nary a weak link in the chain of August: Osage County and Roberts definitely stands out from the pack. Due to the lukewarm reception the film has faced, betting on Roberts to win would not make much sense, but she absolutely earned this nomination.




June Squibb, Nebraska
By Chad Webb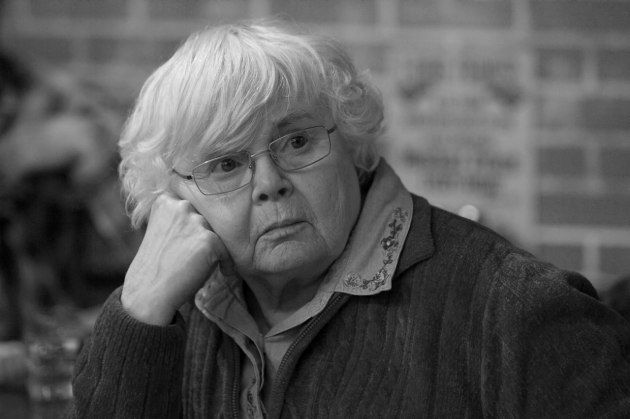 Previous Nominations: 0

Every year the Academy Awards will nominate people whose names you might not immediately recognize. This year, June Squibb might very well be one of those names. But to anyone to saw Alexander Payne's Nebraska, it is no mystery why she was nominated. As superlative as Bruce Dern is as her husband Woody Grant, it is not a stretch or an insult to the rest of the cast to say that Squibb steals the show as Kate.

She has the responsibility of being the funniest character in the picture, which is one reason why she is so memorable. But Squibb unloads each and every line with such vigor and authenticity. She establishes innate chemistry with Dern in a manner that few other on-screen couples match. They bicker and interact with one another in such a believable, relatable, and engaging fashion. Although she is hilarious and given all the priceless one-liners in the script, it is a tender exchange between her and Woody toward the end, that makes her performance brilliant. At 84 years old, it might surprise you that Squibb has only been working on the big screen since 1990. Her stage resume is significantly longer than that. But Mr. Payne knew what talent she possessed. He cast her once before as the wife of Jack Nicholson in About Schmidt. She can also be found in movies like Alice, Scent of a Woman, The Age of Innocence, In & Out, and Far From Heaven.

In another year, Squibb would be a top contender to take home this category, but Lupita N'yongo and Jennifer Lawrence have been controlling it. For her, it probably goes to that cliché of "It is just an honor to be nominated." When we say this, it comes across as a generous consolation prize, but is genuinely is an honor for these people. She is glorious in Nebraska, and one of the many reasons you should see the film pronto.


And the Oscar will (presumably) go to: Lupita Nyong'o, 12 Years A Slave

Potential Spoiler: Jennifer Lawrence, American Hustle.

And with that, this first column is complete. Come back tomorrow and we'll go over all the leading Actor and Actress nominees. See you then.

comments powered by