SPOTLIGHTS
A Bloody Good Time 02.27.14: Top 10 Reasons You Should Be Watching Hannibal
Posted by Joseph Lee on 02.27.2014

From Mads Mikkelson's performance as Hannibal Lecter and Hugh Dancy's work as Will Graham to the strong supporting cast, the smart writing and more, 411's Joseph Lee counts down the top 10 reasons you should watch Hannibal!

































Opening Logo courtesy of Benjamin J. Colón (Soul Exodus)



Welcome to A Bloody Good Time.

There's a show on TV that you really should be watching. It's called Hannibal. I don't know about anyone else, but I was skeptical when I was told they were making a show where Hannibal and Will Graham teamed up to solve crimes, as I didn't want Hannibal Lecter reduced to a CSI clone. But I was then thrilled to find that it was, for my money, the best show on air right now. Yes. I said the best. I'm willing to stand by that claim.

The show returns on Friday, so this week I'm going to give you a list of ten reasons why you should be watching Hannibal. There's a lot of people with their own thoughts on this topic, these are mine (because I plan out my topics a year in advance 85% of the time).

Needless to say, this column may contain spoilers for season one, but I'll try my best to keep them light.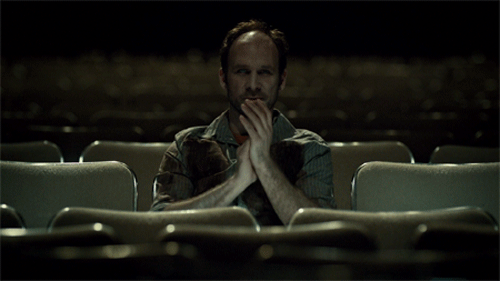 #10: The fans.

It's rare that an entire community of fans will unite as one for a TV show. It's usually for something really geeky like Doctor Who or something involving a lot of cosplay like Game of Thrones. It seems odd that such a dark show based on a horror series like this one would have this kind of following. I know Bryan Fuller is kind of a beloved name on the internet, but Hannibal is so far removed from Pushing Daises it might as well have been two different people creating them.

Although the movie Hannibal and Red Dragon are underrated...and Manhunter might as well not exist for how many people know about it, most people only like the first film of the Dr. Lecter franchise. It's odd that show based on that character would get such a devoted fanbase who draw up art, make t-shirts, discuss it endlessly online, etc. I'm glad something like Hannibal has fans, I'm just a little shocked as it's not quite as "cool" to be a fan of as something like The Walking Dead.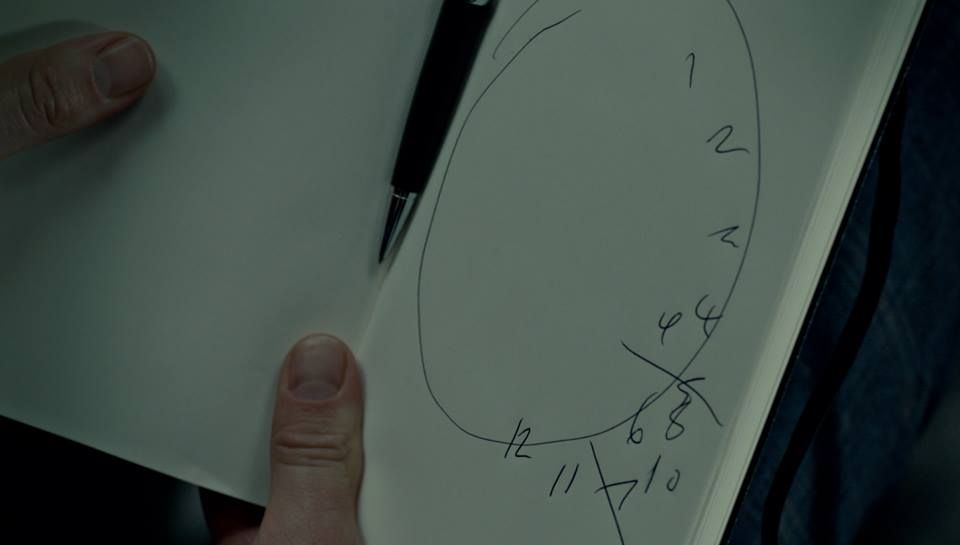 #9: It's really smart.

I've never seen many shows put as much care into their scientific details as this one does. Sure, there's a possibility that some of it may be as false, but it sure sounds plausible. I've never heard of diseases like encephalitis or Cotard's syndrome, so for them to be used as plot points in the show not only informs me but really works to creep me out when I see the effect they can have on someone's mind.

It's not just the psychology and medical diseases where the writers did their research. It's in everything. Even the episode titles are based from various food dishes. The first season was French cuisine and season two will be Japanese. The serial killers themselves are not stock victims and have logical (if disturbing) reasons and methods. It's not just a show that's clever, but very intelligent as well.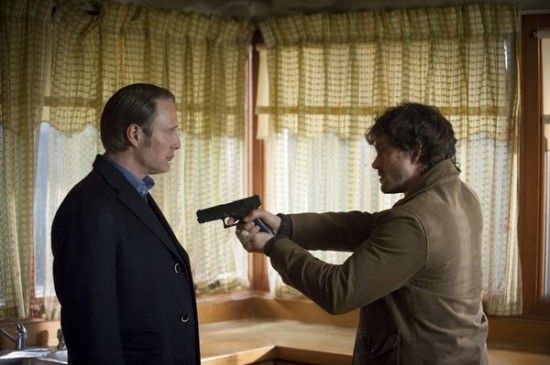 #8: The story

Yes, the writing on this series is so good it takes up two whole spots on this chart. From episode one the show takes all of your expectations and throws them out of the window, setting up a series of characters and plot threads that you will try to predict but most of the time be unable to. I love the fact that it doesn't play around with letting us know Hannibal is the bad guy. I've seen many a bad movie where the obvious villain is played as a more heroic type before the "shocking" twist that he's evil. Not in this case. Hannibal is bad from the first moments we spend with him, for all two of the people who don't know who Dr. Lecter is. It only gets worse (better) from there.

I also love the way that each case this team works on plays into the overall thread. Nothing feels wasted just to give us our "case of the week" like other shows. For example, I love Supernatural, but it does this a lot. So did Buffy, Angel and The X-Files. Part of this is the fact that Hannibal only gets thirteen episodes, so it is able to tighten its story more than those shows would. The season finale was one that I only saw was coming when it was too late, and even then it felt so perfectly executed, who would mind if they caught on to the clues early?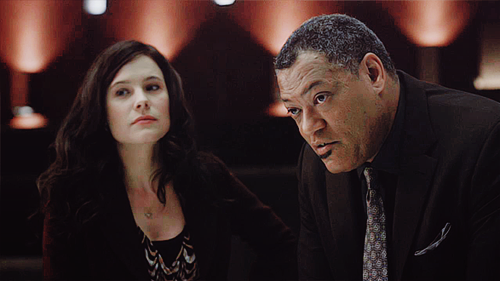 #7: The supporting cast.

The stars are one thing for this show, but without a supporting cast it's essentially a one or two man show and those don't last for very long. Just focusing on two guys (or gals) isn't interesting. That's why the best TV shows are ensembles. While Hannibal is focused on Dr. Lecter's relationship with Will Graham, there is still several members of the supporting cast who offer some acting credibility of their own.

Not only do the main supporting cast hold their own (Laurence Fishburne, Caroline Dhavernas), but even the recurring guest stars like Eddie Izzard, Gillian Anderson or Raul Esparza provide some more entertainment. Izzard in particular owned the screen whenever he was on it. I hope that they somehow get him into season two, although I don't know if that will be possible. I'm sure that more interesting characters will show up as the series continues.






#6: How it's shot

I'm not really big on things like cinematography and production design, but even I can notice them on Hannibal. It's not only one of the smartest shows on TV, it's also one of the best-looking. This series gives the super-glossy HBO shows a run for their money, and it's only on network television. It looks good, the set designs are fantastic and it's just a visually appealing show, even when it's not visually appealing (more on that later).

It's not just the way it's shot and designed. Even the visual tricks and editing work really well. I'm a big fan of the way they handle the way Will Graham breaks down a crime scene. Watching a murder happen in reverse, and then happen again in real time has a macabre artistry to it. Sure, the orange light going back and forth started to get slightly tiresome, but it was a means to an end. When nothing's going on in the story (which is rare), there's still something to see.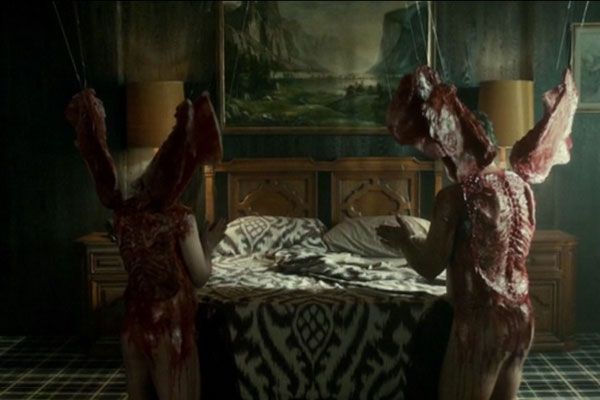 #5: It's not your standard network TV show

This show would probably be more at home on HBO or Showtime. Not only is it dark, but it's graphic and bloody. Sure, there's very little foul language and no nudity, but it has more gore than any network TV show I've ever seen, sometimes even nastier than The Walking Dead. There are some sick people in the world of Hannibal and they do some equally sick things to innocents. Then there's Hannibal himself, who kills and eats several people in the first season alone.

It's just always mind-blowing when I see what this show is allowed to get away with on TV. Not just in terms of visual content but the stories as well. There was only one episode banned on TV and that was actually quite time compared to other scenarios in the show. If this show were to get picked up by a premium channel or Netflix, it would be right at home.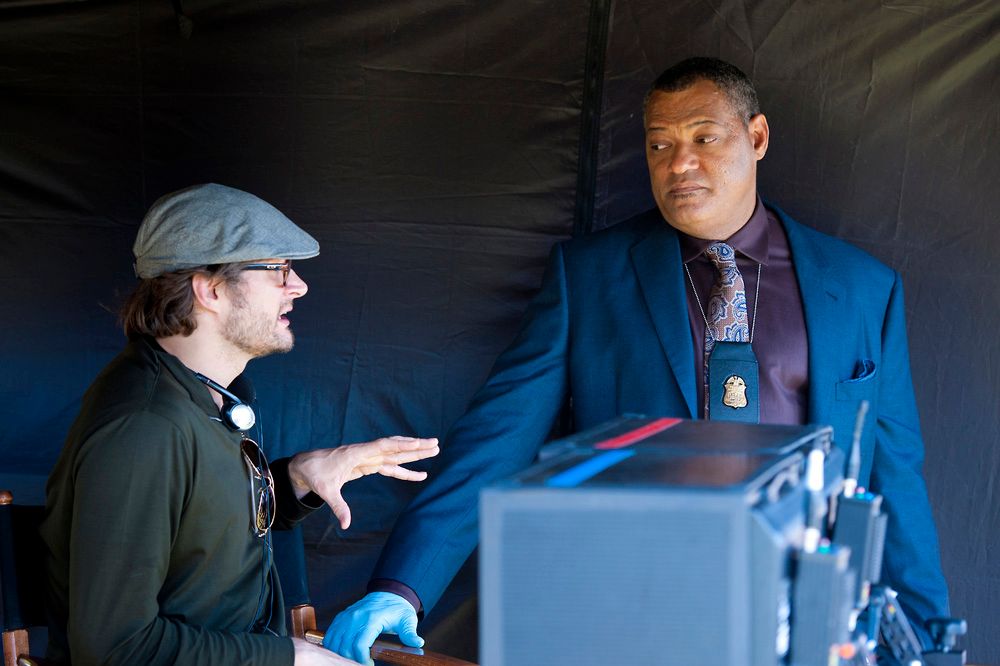 #4: Bryan Fuller has a clear plan

Bryan Fuller has a plan for this show to go seven seasons. The first three will be original stories, the fourth will be Red Dragon, the fifth will be Silence of the Lambs, the sixth will be Hannibal and the seventh will wrap everything up. That means Hannibal will definitely be caught by season three, if it gets that far. If he can get the rights to them, Jame Gumb and Clarice Starling could eventually appear (and I hope they do, if only for accuracy).

The fact that Fuller has a set plan for this show means there will be no opportunities to get side-tracked. He knows exactly where the story is going and if there is an end-game in mind, you don't have to worry about it wearing out its welcome or the ending being something you're dissatisfied with. It's far better for a show to have a plan than for it to end with Hannibal Lecter becoming a lumberjack.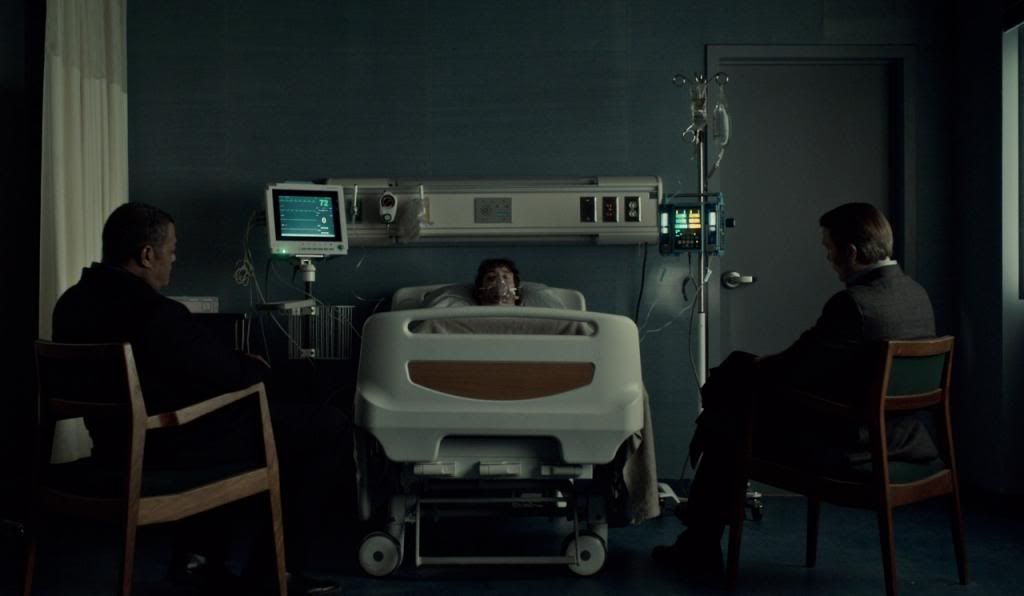 #3: It needs you!

Help Will Graham. This show barely got a second season because for some reason people aren't watching. As I said before, it has fans who are very dedicated but for some reason it's not clicking with everyone else. I don't know if the reality show crowd doesn't want to think or they're offended by the disturbing content, but it hovered around 2 million viewers a week by the end of the season and was finally renewed around the zero hour (three episodes away).

The more people that watch, the more this show can stay on the air and provide quality television. Wouldn't you, as a horror fan, rather see something like this succeed and not whatever the latest NCIS spin-off is? I thought so. The good news is that this will be paired with Grimm on Friday nights. I've never seen Grimm, but it too has a devoted group of fans and unlike Hannibal, it's a ratings juggernaut for a genre show. Having it as the lead-in will only help and NBC is more lenient with lower ratings on a Friday night than the rest of the week. But it still needs you to watch so it will stick around.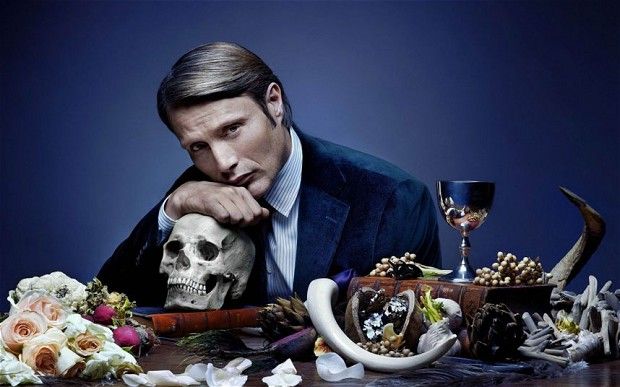 #2: Mads Mikkelsen

Before this show aired, I only knew Mads Mikkelsen as the guy who cried blood and scratched James Bond's balls in Casino Royale. I didn't think he was a strong villain and didn't expect much from him as Dr. Lecter. Thankfully, I was wrong. He is a perfect, cunning and entertaining to watch villain who is just as creepy as he is captivating. The man just controls the scene whenever he's present and even with that accent he can command the show at any given moment.

In some ways, he's a better Hannibal Lecter than Anthony Hopkins. They're two very different takes on the character, and Hopkins' scenery-chewing will always be a delight. But Mikkelsen keeps his doctor grounded and more subtle, and that works for this series. It's a thrill to watch him engage the people that should be arresting him and leading them on a different path. It's like a more serious version of Dexter.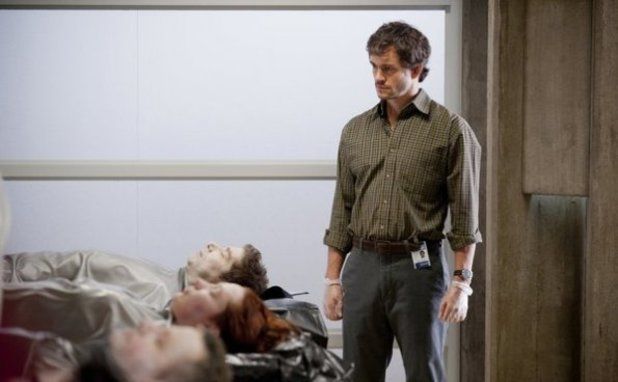 #1: Hugh Dancy

You would think that since he plays Hannibal Lecter on a show called Hannibal, that Mikkelsen would be #1. Not true. Hugh Dancy's sympathetic portrayal of Will Graham, a man who hunts psychotic individuals well because he may or may not be one is what carries this show. If Will were just another generic detective character I don't think it would work as well. Hannibal needs someone to play off of, and the suffering Will Graham (who gets so abused on this show the fans started a #helpwillgraham campaign) is the perfect foil.

Dancy not only is able to play crazy well, he's able to make you feel sorry for the fact he's going crazy. You're both scared of what he will do not just to others but for himself, as he's terrified of the possibility he's losing his mind. There are several people saying he was robbed of an Emmy. I'm not going to pretend he's suddenly better than every other actor out there, but the fact he wasn't even nominated was criminal. Maybe now that Bryan Cranston is done with Breaking Bad it will free up a spot for Dancy to get some consideration.




Ending Notes:

That's it for me. Leave some comments here, on my Twitter or my Facebook. Next week I'm looking at another great actor as I rank the top ten performances of Brad Dourif.



Closing Logo courtesy of Kyle Morton (get your own custom artwork and commissions at his Etsy account)



A Bloody Good Time: The Store is now officially open! Like this design? You can now find it on most of my merchandise! Click here to find shirts, posters and more!

For those interested in more of my movie reviews, I've created a new blog! Check out the brand new Not-So-Bloody Good Time!

And of course, if you want to know if I've ever covered anything or want to read a past edition, there's the Bloody Good Time Archives! Yes, you can finally read every edition of ABGT going back to the beginning! Just ignore my early writing style...I was new.

See you next week!
comments powered by