SPOTLIGHTS
The Hollywood 5 & 1: 3.01.14: Lindsey Vonn VS Hillary Fisher Edition!
Posted by Steve Gustafson on 03.01.2014

Hillary Fisher takes on Lindsey Vonn in Vs, Star Wars: Episode VII finds its villain, Jeff Goldblum returns for Independence Day 2, Bella French is our "& 1" Model of the Week and more!






































A WORD FROM STEVE...
Welcome back! How was your week? We're back for another week of hot women, the biggest Hollywood news, and some celebrity gossip! For some additional reading you can check out my Comics 411. Or you can check out my Big Screen Bulletin for more movie related news and thoughts! Last week I interviewed Playboy's Miss November, Gemma Lee Farrell!


Do you watch the ID Channel? If you do, chances are you've seen me several times. My latest appearance was on 'House of Horrors: Kidnapped: Field of Nightmares' that ran this past Wednesday. Here's a little taste:




It's true...





It's OSCAR WEEKEND! Yes, we'll be sitting in front of the TV, watching the red carpet and Academy Award ceremony but you know I can't give a straight rundown on the night. My friends over at Vivid Radio are a little more fun. Vivid's porn superstar hosts reviewed this year's Oscar nominees for Best Actor and Best Actress and selected the icons that they would most like to co-star with should they ever want to make a celebrity sex tape.

For boy/girl scenes the most votes for Best Actor winner went to Leonardo DiCaprio with Matthew McConaughey coming in second and Bruce Dern and Christian Bale in a tie for third place.

There was a tie for first place in the girl/girl category between Sandra Bullock and Amy Adams; Meryl Streep was the runner up.

"It's exciting to fantasize about the possibilities," said Ash Hollywood. "Personally, I think it would be great to work with any of these superstars at any time. I hope the TV viewing audience imagines what they would look like naked on Oscar night – just like I'll be doing."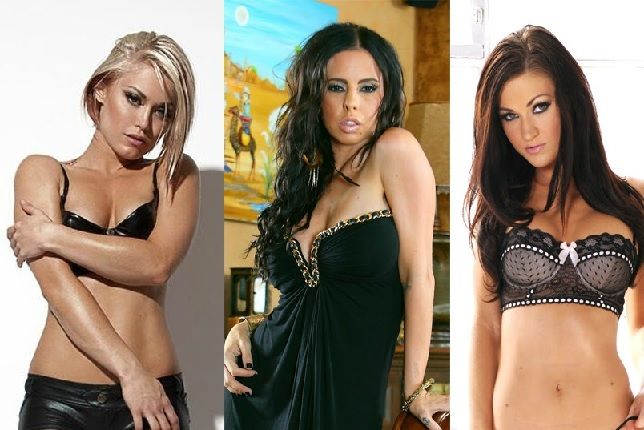 (Vivid Radio hosts Ash Hollywood (left), Brandy Aniston (center) and Kendall Karson (right) were among those who made their Oscar predictions—for the stars they'd most enjoy shooting a celebrity sex tape with.(photos www.vivid.com))


OK, who's greeting us this week? None other than Farrah Abraham! If you've been a reader for a while and have been paying attention, then you know I make semi-regular appearances on Vivid Radio to talk about celebrity sex and review the newest sex tape from Vivid. The latest being from Farrah. I interviewed Farrah last year about her first sex tape and one of the questions I asked her was if she was going to do another one. She was pretty adamant about never doing one again so I was surprised to see she was back for Farrah 2: Backdoor and More (Available NOW at vivid.com). Before you discount Abraham, it should be noted that she was the most Googled Reality Star of 2013.

This movie comes with a little controversy.

Farrah says she surrounded herself with the "wrong type of people" while making promotional appearances for Vivid to promote the tape at adult conventions and strip clubs. Hirsch's response: "We challenge Farrah to take our sanctioned polygraph test to prove whether or not she was telling the truth. If she passes the polygraph test, we will give her $1-million." "If not," Hirsch adds, "Farrah needs to publically state that she was not being truthful and agree to forego all future and past royalties on both of her tapes. We look forward to her response."

Let's clear this up. TMZ acquired a legal document that proves Vivid Entertainment has every right to release Farrah 2: Backdoor And More because Farrah herself agreed to the terms. The document that was emailed to Vivid by Farrah Abraham herself states that the rights to all video(s), clips, audio, photographs and other material are to be given to Vivid Entertainment.

OK, let's talk about the tape itself. No, this isn't just the extra footage from the first. James Deen returns but with all new scenes. Farrah might say one thing but her actions speak to something else. She shows off her enthusiasm in every scene and uses three different fantasy fetish swings as foreplay, showing off her toned body before an athletic round of amazing sex with her co-star.

Also, Farrah shows off her pole dancing skills and displays a lap dance that wouldn't be allowed in any Vivid Gentleman's Club, or any other in the country. The film links continuous hardcore non-stop sex with brand new, intense backdoor footage...truly revealing a Farrah you never knew.

Vivid chief Steven Hirsch said it best: "We have learned there isn't anything shy about Farrah...She repeatedly tells the media she's not a porn star, but she sure acts like one both on and off the screen."





Last week Emmy Rossum took on Diana Falzone and here are the results:

Emmy Rossum 64.77%
Diana Falzone 35.23%

Looks like Emmy had little trouble taking down Diana. This week we pair up Lindsey Vonn and Hillary Fisher. Again, no rhyme or reason. Just two lovely ladies that I wanted to match up.



Lindsey Vonn VS Hillary Fisher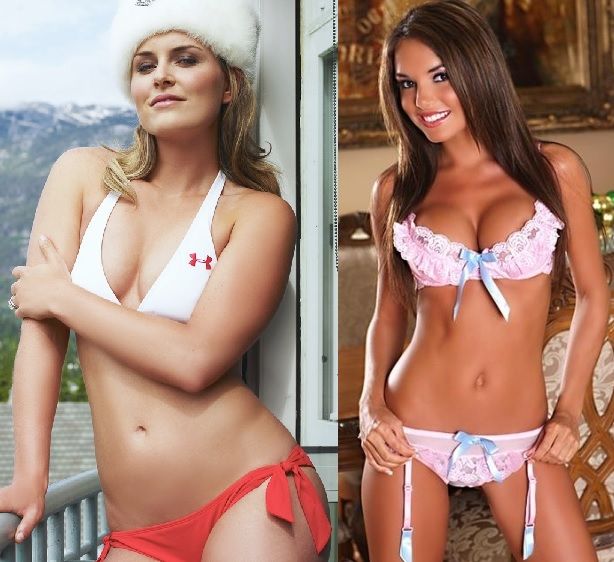 VOTE!




PIC OF THE WEEK!
She's becoming not just a 5 & 1 favorite but a 411mania.com staple as well. She's an Instagram sensation, with nearly two million followers to her name and Jen Selter says she's still surprised by how many people are interested in her butt.

"I find it incredible how many followers I have gotten from my posts and it keeps getting bigger," she tells Barcroft Media in a rare on-camera sit-down. She can no longer frequent public gyms "because it is a whole big scene when I'm there." Selter, a woman with dozens of Instagram photos of nothing but herself in leggings, told the Post, "I don't like being watched." That's about to change since her new online popularity has allowed her to quit her full-time job and focus full-time on giving...giving fans what they want. Selter is also planning on expanding her "fame" saying, "It's a pretty wild adventure, and I am really enjoying it, but soon I would really like to spread my brand around the world as far as possible."






WHAT THE HELL?
During an interview with Empire, director Adam McKay spoke about the future of the Anchorman franchise, and says that we shouldn't expect a third film. Here is what he had to say:

"It's done. I think that's it. It was great to do it and it was so fun to work with those guys again, but I think that's it for Ron Burgundy. No, that's the last sequel we're gonna do. There's nothing more fun to me than new characters and a new world. And now we're releasing this alt version, we're totally satisfied. No Anchorman 3."

The two Anchorman films made a total of $259.9 million at the worldwide box office, from budget costs of $76 million. Anchorman made $90.6 million worldwide from a budget of $26 million and Anchorman 2 made $169.3 million worldwide from a budget of $50 million.






TWITTER-A-GO-GO!
Make sure you're following all the comings and goings around 411mania on Twitter! Follow me for some witty tweets from time-to-time as well. Dana White, Jesse Jane, and Larry Csonka follow me. What are you waiting for?



http://www.twitter.com/stevethegoose
http://www.twitter.com/411mania
http://www.twitter.com/411wrestling
http://www.twitter.com/411moviestv
http://www.twitter.com/411music
http://www.twitter.com/411games
http://www.twitter.com/411mma









Star Wars!
Adam Driver is in final negotiations to play the lead villain role in Star Wars: Episode VII. Variety reported that the actor from Girls will play a role that is said to be similar to that of Darth Vader in the original trilogy. The article notes that Michael Fassbender and Hugo Weaving were being considered for the part as well, but that J.J. Abrams considered Driver his top choice and it appears to be set. The film opens in theaters on December 18th, 2015.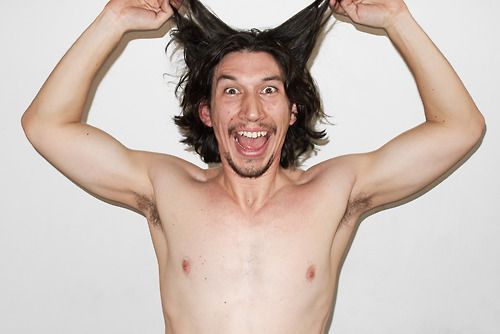 Thoughts?




MORE GOLDBLUM!
In an interview with The Huffington Post, Jeff Goldblum revealed that he will be back for Independence Day 2 but not Jurassic World. Here are highlights:

On not coming back for Jurassic World: "Yeah, and they haven't called me for "4," I know Steven Spielberg isn't directing it."

On why he didn't do Jurassic Park 3: "No, nobody asked me, but I was perfectly satisfied with the two that I did. I'm still satisfied with that and I'll be the first in line to see anything else, so, you know."

On Independence Day 2: "Oh, good, so he's talked about it. Yeah, they've talked to me about it and I've talked to them about it and they're excited and I'm anxious and eager to see -- I haven't read anything -- what they cook up. You know, I think they're trying to put it together."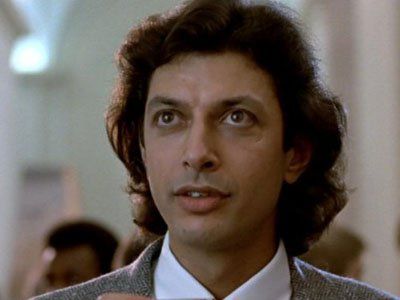 Do we need more Goldblum in movies?




Captain America!
Marvel just released a behind the scenes featurette for Captain America: The Winter Soldier. In this installment, Captain America is confronted with an enemy that has a strong connection to his past and faces a moral dilemma of working for S.H.I.E.L.D. He is also struggling to adapt to his role in the modern world and has to confront a Soviet agent known as the Winter Soldier.

Marvel has set April 4th as the release date for Captain America: The Winter Soldier. The film stars Chris Evans as Captain America along with Scarlett Johansson, Cobie Smulders, Samuel L. Jackson and Robert Redford.





Not too shabby!




Oh, You Two!
Katy Perry and John Mayer have reportedly split. A source told E! News that Perry broke up with Mayer just a few days ago and then headed to London and Milan solo. No details about the reason behind the supposed split were provided. The breakup news is in stark contrast to the engagement rumors that have been swirling around the two recently. Perry was spotted wearing a huge ring on her left ring finger over Valentine's Day weekend and she also wore it on the red carpet at the Elle Style Awards in London on Feb. 18.

These two started dating just months after she ended her marriage with Russell Brand and have gone through a few splits. "I think that I needed to grow up," she told GQ of their breakups during an interview for the magazine's February 2014 issue. She also made sure to stress they are only dating. "I'm just having a wonderful experience with a wonderful guy. There's no rush."




Who's next?




What's the VIDEO BUZZ?
A new Japanese trailer has been released from the Wachowskis' Jupiter Ascending. The film will be released in 3D, 2D and IMAX 3D on July 18. It stars Channing Tatum, Mila Kunis, Sean Bean, Eddie Redmayne, Douglas Booth, Tuppence Middleton, Doona Bae, James D'Arcy and Tim Pigott-Smith.

Here's a synopsis: In the film, Jupiter Jones (Kunis) was born under a night sky, with signs predicting that she was destined for great things. Now grown, Jupiter dreams of the stars but wakes up to the cold reality of a job cleaning other people's houses and an endless run of bad breaks. Only when Caine (Tatum), a genetically engineered ex-military hunter, arrives on Earth to track her down does Jupiter begin to glimpse the fate that has been waiting for her all along—her genetic signature marks her as next in line for an extraordinary inheritance that could alter the balance of the cosmos.

What do you think?






Welcome back to the & 1 Model of the Week! It's pretty obvious what this is. A couple pictures of a sexy gal for you to look at before clicking to the next article. This week our & 1 Model is ...Bella French!! Bella French, one of the more popular models out of Canada, is coming to the US for a visit. Fans in the Northeast will get their first opportunity to meet her in person at the Bella French Meet & Greet to be held at Rick's Cabaret in New York on March 19. Fans need only say, "I'm a fan of Bella French" for free admission to the event. She will also be making stops in Chicago and Las Vegas for photo shoots and to meet fans. Check her out at www.bellafrench.com!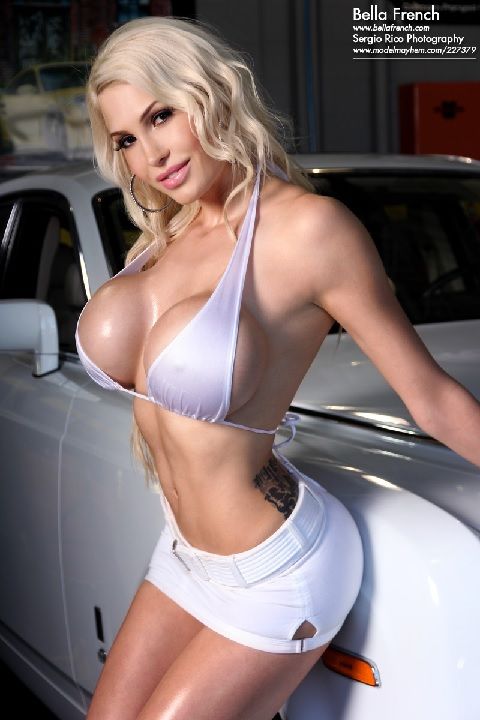 Ladies and Gentlemen, I present...Bella French!



Before I say GOODBYE!
I started a suicide prevention resource site. Give it a look and share! www.youcanendure.com . If you or someone you know is feeling isolated, don't hesitate to call the National Suicide Prevention Hotline 1-800-273-8255. Finally, if you have some down time and are looking for a great place for great fun, check out Tiger Flash Games!


All pictures courtesy of Maxim Magazine, Complex, Huffington Post, V Magazine, People, FHM, Details magazine, www.cnn.com, and www.imdb.com.

comments powered by