SPOTLIGHTS
Ask 411 Movies for 03.03.14: 86 Years an Oscar
Posted by Chad Webb on 03.03.2014

How many seasons is too long for a show to last? Why did Fraggle Rock originate on HBO? What are some of the worst moments in the history of the Academy Awards? All that and more in this week's Ask 411 Movies!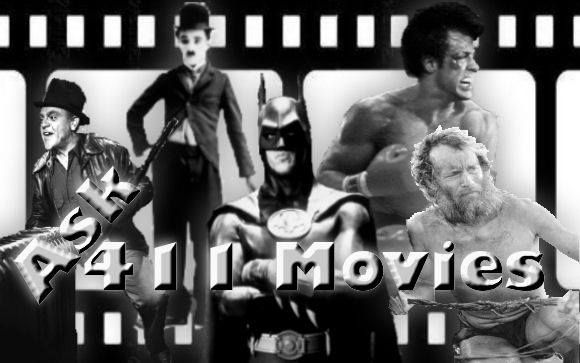 An "Ask 411 Movies" column would be nothing without questions, so please toss them my way. Why should you ask me instead of using Google? Well, perhaps I'll tell you something you can't find there, or maybe you just like my conversation and soothing words. You can post any questions or thoughts below in the comments section, email me at cthomaswebb@gmail.com, or send me a tweet using the links below:













---




What I Watched This Week



This week I have been in full-on Oscar mode, writing about the nominees, posting columns, and watching the documentaries and foreign films I had yet to see. Still didn't have the opportunity to catch the shorts. Due to this chaotic week, my DVR is now at 95%, which is a problem. I do need to catch up several theatrical releases. But we're also supposed to get more snow in my neck of the woods, so who knows?


Deaths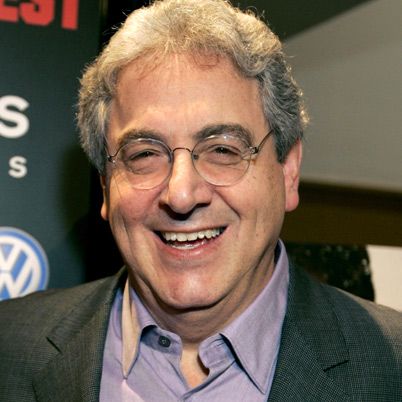 Harold Ramis passed away at his home on Monday February 24, 2014. He was 69 years old. The cause of death was complications of autoimmune inflammatory vasculitis, a disease that involves swelling of blood vessels. Ramis was a writer, director, actor, and producer since the 1970's. He directed such classics as Caddyshack, National Lampoon's Vacation, Groundhog Day and underrated titles like Multiplicity, Bedazzled, and The Ice Harvest. He was also known for his role as Dr. Egon Spengler in the Ghostbusters franchise, which he also helped write. He also penned the screenplays for movies like Stripes, Ghostbusters, Animal House, and more. Ramis was a highly respect filmmaker and person and he will be missed.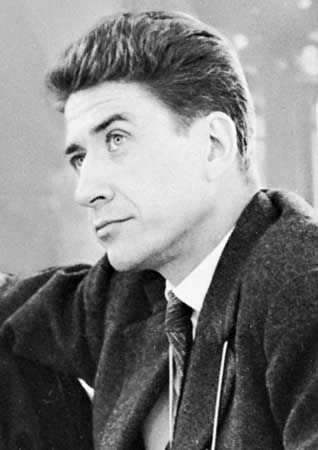 Alain Resnais died on March 1, 2014 at the age of 91. Resnais was a French filmmaker who is often associated with the French New Wave, but he didn't consider himself among that movement. He was known for making non-linear narrative pictures such as Hiroshima mon amour, Night and Fog, and Last Year at Marienbad. He also directed numerous short films and an acclaimed documentary on the Nazi concentration camps. His career spanned nine decades.

In case I forgot to mention a notable death this week, you can always peruse the list yourself by clicking here.



The Questions





Q:

Hey

I recently saw the Psyche was ending after its 8th season. I was amazed that it went on that long, not because it was a bad show, but there was a time when 7 seasons seemed to be a long-runner. Are we in the golden age of long running shows on TV? CSI is on its 14th season, South Park is on their 17th, the Simpsons are on their 25th! I know soap operas are dying, and Gunsmoke ran for a couple of decades, but I'm talking prime time shows. Doesn't it seem like there are more series that have been around for more than half a decade than ever before. Heck, Two and a Half Men have been on for 10 years! Am I right?
--Bill



A:


Psych is an American detective comedy-drama television series created by Steve Franks and broadcast on USA Network with syndication reruns on ION Television. It is produced by Franks and Tagline Television's Chris Henze & Kelly Kulchak. The series stars James Roday as Shawn Spencer, a young crime consultant for the Santa Barbara Police Department whose "heightened observational skills" and impressive detective instincts allow him to convince people that he solves cases with psychic abilities. The program also stars Dulé Hill as Shawn's best friend and reluctant partner Burton "Gus" Guster, as well as Corbin Bernsen as Shawn's father, Henry, a former officer of the Santa Barbara Police Department.

I'm guessing you're looking for my opinion more than a collection of facts here, but I will mix the two for this answer. For starters, everything is based on ratings. If a series continues to garner solid viewership, the network has no reason to take it off the air. But let's look closer at the shows you specified.



Not taking anything away from South Park or The Simpsons, because their longevity is an amazing accomplishment, especially the latter, despite what anyone argues about its current quality. But they are animated programs and by that, I mean, it seems that those sorts of shows are less likely to suffer under the weight of cast salary demands. Of course, content is always a necessity too. As long as the creators can keep pumping out satisfying stories, people will keep tuning in no matter what the genre. But in terms of cartoons, you mainly have Trey Parker and Matt Stone for South Park. I know they have other people on the voice cast, but when Isaac Hayes left, they killed him off promptly and kept chugging along. My point is, people do not watch these shows solely for the stars, or who voices the characters. That is certainly a factor, but the bigger priorities are comedy and animation. So as a result, they have continued to be consistent in terms of quality, have not been damaged by cast members dropping out or wanting raises, and thus have stayed on the air.



As far as whether or not we are living in an age of shows that can last much longer than normal, I would say it is more likely for that to happen now because many shows are being crafted around the brand name instead of one star. Looking at C.S.I., a police procedural that can continue to thrive without the principal characters who were around since the pilot. I'm sure some fans dropped off when William Petersen and Marge Helgenberger left, but people are mostly drawn to that because of the dependable storylines and the atmosphere. Knowing that, C.S.I>, it is still a success. A similar statement could be made about Two and a Half Men, though I would not have predicted it to still be on the air. Charlie Sheen appeared to me to be the heart of the show, but fans thought otherwise and when he left, many stayed to see Jon Cryer. Ashton Kutcher is still there, but it strikes me as Cryer's series more than Kutcher's. In that case, Sheen's bad reputation and the fact that much of the series and its content was remaining the same was enough for many fans to stay loyal to Chuck Lorre.



For half hour comedies and sitcoms, excluding animation for now, I would say that the 8th and 9th seasons are still breaking points. Of course several popular shows experienced declines earlier in the run. Dramas tend to have a shorter life expectancy, but not always. Happy Days for example "jumped the shark" in season 5. Back to sitcoms. Home Improvement and Full House went for 8 seasons, with the final ones being among the worst. Family Matters and How I Met Your Mother both went for 9 seasons and by that time the nose-dive in quality was apparent to everyone. The former even got a new Harriet. If it comes across like there are more shows that survive beyond that point, it's probably because there are. Networks and writers know when they have a sure thing and a property that can go on and on with strong legs so they do their best to stick with that, regardless of who the cast is or anything else. It comes down to how long the writers can maintain all the ingredients and keep them flowing properly. If solid stories have been exhausted and a vital character leaves, like The Office, people stop caring...eventually. As long as people keep watching, and the ratings stay up, they stay on the air. The same could be said for certain reality shows.



Honestly, the list of shows that lasted too long could be its own column. As a matter of fact, I might do that soon.



Q:

Hey Chad,
How did it come to pass that Fraggle Rock was aired on HBO? The early 80s was the infancy of cable tv and in addition HBO being a pay cable channel probably had even less nightly viewers where as The Muppet Show itself was in syndication so why was Fraggle Rock not as well? Seems like an odd fit. Thanks once again.

--Paul



A:


Fraggle Rock (also known as Jim Henson's Fraggle Rock or Fraggle Rock with Jim Henson's Muppets) is a children's live action puppet television series created by Jim Henson with the central characters being a set of Muppet creatures called Fraggles. Fraggle Rock was co-produced by British television company Television South (TVS), the Canadian Broadcasting Corporation, U.S. pay television service Home Box Office and Henson Associates.



I talked with Leonard Hayhurst about this one and together we make an invincible Ask 411 duo so this should cover your question adequately. The simple, short answer is that Jim Henson's company made a deal with HBO and Fraggle Rock was one of the channel's first original series'. Leonard told me that he remembered that there was a bit of a push to add counter programming to the Saturday morning children's shows at the time, hence HBO wanted their own piece of the pie. Obviously Saturday mornings were locked up with all the various cartoons and such. Fraggle Rock would air on Monday evenings, but HBO put the re-runs on all the time.



Fraggle Rock was designed from the start to be an international production, while Sesame Street was initially intended for a single market and later changed to international. To answer your question about syndication, you are correct in that HBO and Jim Henson seems like an odd fit, but the reason it did not go into syndication until after its run had ended is that the deal with HBO meant that HBO provided funding for the series, whereas if it was in syndication, Jim Henson Television would have been responsible for most of the costs on their own. In the late 1980's, it ran on TNT, followed by The Disney Channel in the mid-90's and various networks from then on.

For more information on Fraggle Rock, click here. For more info on syndication, click here.



Randomness: The Worst Moments in the History of the Academy Awards



As I write this, I cannot say if the most recent Oscar telecast was good or bad, but of course we're always hoping for a fun ceremony. But I thought it would be fun to rattle off some of the lowest moments in the history of the prestigious Academy Awards. Now, I have not seen every telecast obviously, but my extensive research has provided the following clips. These are not ranked in any particular order. If you can think of any other moments that deserve to be here, please let me know.

Here we go!...

*Anne Hatheway and James Franco host the Oscars in 2011 - Ok, perhaps some of you will disagree with this one and say that this telecast suffers from a bit of overhate, but these two were dreadful together. Every bit involving them bombed and in my mind will their telecast go down as one of the worst moments in Academy history.



*Angelina Jolie and her brother - I saw Jolie at the premiere of Changeling in NYC and she was the epitome of elegance and stability. But there was a time when that was not the case. specifically when she won for Girl, Interrupted in 2000 and her relationship with her brother, James Haven, was the subject of intense media speculation. Between the passionate kisses and the declaration of love ("I'm so in love with my brother right now!"), it was an odd moment indeed.



*James Cameron win Best Director for Titanic - I still enjoy Titanic, but few films can match the post-Oscar backlash that Cameron's epic received. Where did that hatred begin? Perhaps it was the moment below, where Cameron uttered the iconic line from his own movie after being announced as Best Director: "I'm the king of the world!" I know these wins show the people "in the moment" but this might not have been the wisest way to express his enthusiasm, even if some were searching for a reason to crap on the movie.



*Marlon Brando refuses his Best Actor Oscar - Brando rightfully won for his legendary turn in The Godfather during the 1973 ceremony, but not only did he not attend the ceremony, but he sent a Native American activist named Sacheen Littlefeather to refuse the award on his behalf, and read his lengthy statement on why he was turning it down. This win was a comeback for Brando, who had alienated Hollywood with his politics and strange choices. After this, the Academy would no longer allow anyone other than the presenter to accept the award on the victor's behalf (however there were exceptions to this, Heath Ledger for instance). To this day, there is debate on how authentic Littlefeather actually was.



*Snow White's duet with Rob Lowe - This telecast took place on March 29, 1989. Imagine waiting that long for the awards. The producer was Alan Carr, who had one hit, Grease, and a bunch of flops. The excruciating Can't Stop the Music is one. His plan for the opening was a musical number where Snow White (portrayed by Eileen Bowman) visits Hollywood and sings as she explores the crowd in the Shrine Auditorium and the Copacabana Club. At the "club," she sings and dances with Rob Lowe, who was recovering from a sex tape scandal. This is just plain awful in every way. Bowman's voice is grating and as a result of this calamity, she left LA, Disney sued the Academy, and many veteran stars (Paul Newman, Julie Andrews, Gregory Peck) said the telecast was "an embarrassment." If I was ranking these, this would be #1. Don't believe me, watch for yourself:



Dis-honorable Mention - People get political at the Oscars a lot, so I didn't want to list them all. The Hearts and Minds documentary sparked controversy in 1975 with host Bob Hope, Vanessa Redgrave got political in 1978, and of course Michael Moore unloaded his rant in 2003. None of these are shining Oscar moments.

**Bonus - I have to mention Sally Field's infamous speech when she won for Places in the Heart in 1985. You all know this one by now:





Quick Shot: Lena Headey



We have 300: Rise of an Empire hitting theaters this Friday, starring Lena Headey. And so here are 5 of her roles you absolutely must familiarize yourself with before checking out the upcoming sequel.




1) Game of Thrones
2) Dredd
3) MacGyver: Trail to Doomsday
4) 300
5) Terminator: The Sarah Connor Chronicles



--Thanks to Misty for my banner.

"The plural of Chad is Chad?"
--From the movie Recount

comments powered by