SPOTLIGHTS
411 Movies Roundtable 03.06.14: 300: Rise of an Empire, Need for Speed
Posted by Chad Webb on 03.06.2014

Is 300: Rise of an Empire our most anticipated film of March? Was The LEGO Movie the big winner of February? Are we looking forward to Arnold Schwarzenegger's Sabotage? The 411 staff takes a look!










































411 readers, I bestow upon you the Movie-Zone Roundtable for the third month of the year two thousand and fourteen. We seem to have mixed feelings for 300: Rise of an Empire and Nymphomaniac, whereas we're all looking forward to The Raid 2 and we have high hopes for Bad Words. However, it appears I'm the only one who is pessimistic about Muppets Most Wanted. Check out the rest of our thoughts!

For the March 2014 edition, the following staffers have contributed:

Jeremy Thomas: Host/Writer of multiple columns. The 8 Ball
Jeremy Wilson: Reviewer - The Grandmaster
Terry Lewis: Reviewer - Non-Stop
Bryan Kristopowitz: Creator of The Gratuitous B-Movie Column
Chad Webb: Columnist/Reviewer of Ask 411 Movies



THE MONTH THAT WAS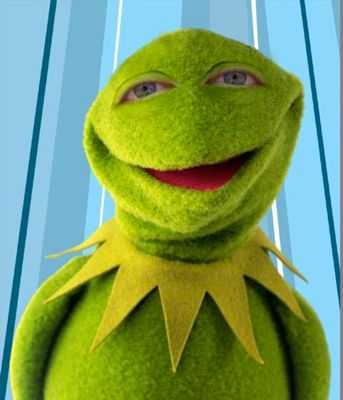 TERRY LEWIS





Biggest Winner of the Month: Ellen Page for coming out. Contrary to belief, I'd still say that there's a stigma about gay and lesbian actors and actresses in Hollywood and cinema worldwide. It's not as bad as it was before but it's still a massively brave step for Page to go in front of a worldwide audience and announce her sexuality. Kudos to her, big massive ones with bells on. My only criticism, and I suppose I'm part of the problem too by putting it as my Winner OTM, is that really it shouldn't even be news. Am I bothered and has my opinion changed of a quality actress after her coming out? No, not at all. Actors and actresses, amongst other celebrities, have the absolute right to their sexual preference without it being an issue.

Biggest Loser of the Month: Shia LeBeouf's descent into "madness". I wouldn't claim to be the biggest Shia fan but his recent public track record this past month has been rather silly. First of all, quoting French soccer player Eric Cantona's random speech about Seagulls from the 1990's after being convicted of assaulting a fan before "shockingly" walking out of the Nymphomaniac press conference smacks of attention seeking. Cantona's speech is infamous in European football circles and press but for LeBeouf to go out of his way to find it and then directly quote it at a Berlin showing is playing up to a demand and is wrong. Oh and then he comes out with the "I'm not famous anymore" brown paper bag or whatever. And what was up with that Screen Junkies video where they interviewed him during his "#IAMSORRY" performance art show? Just plain weird. At first, I thought it was just hype for Lars Von Trier's new film but since he's continuing it... I dunno. And I was getting behind him again after a worthy turn in Lawless.

Biggest Movie News of the Month: Who needs movies when we have the news that AMC has green-lit a Seth Rogen and Evan Goldberg pilot of Preacher? Okay, so it's not the biggest news of the month as I imagine alot of people wouldn't be too familiar with the Garth Ennis and Steve Dillon DC/Vertigo comics, especially since it's a good 15-ish years since it ended but it's talked up as one of the original, controversial, adult comics of the 1990's. It's still heralded as a classic today although if you ask me it was a product of the time. IMO though, I can't see it coming close to replicating the full impact of the original as I feel the violence, swearing and gore of the time has been overtaken by other things you can see on TV. I'm not really sure I want to see a Rogen and Goldberg version of it either, despite being a fan of their film output together. Still, for something that's been in the pipeline for years, it's coming finally and I couldn't be happier for those who have been waiting.

Your Most Anticipated Movie of the Month: We're getting Captain America: The Winter Soldier a week early in the U of K and I'm quite pumped for it. I've grown into the film and it's offering something different than your average superhero flick, with a political thriller feel to it. I'm super pumped because I really like the comic version of The Winter Soldier and I wonder if they'll give Ed Brubaker's version justice.

Recommended DVD Release of the Month: Because I'm an uncultured swine and it's been recommended to me to death, I'll definitely be making the investment for Blue Is The Warmest Colour since I missed when it came out the first time.

Classic Movie of the Month: Since the sequel's out this month, the first Raid movie. I know there's a high number of you haven't seen it. It's easily the best action film of the last 10 years.

Movie Quote of the Month: "THIS. IS. SPARTAAAAAH!!!" - 300, Sorry guys, can't be anything else!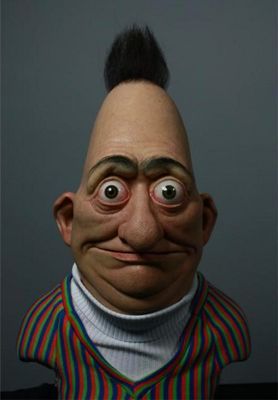 BRYAN KRISTOPOWITZ



Biggest Winner of the Months: The people behind The Lego Movie, as it basically stomped the competition for three straight weeks. Who the heck thought that would happen? I know I didn't.

Biggest Loser of the Month: Alec Baldwin, as he has managed to alienate even more people with his latest meltdown. He even wrote an article for "New York" magazine where he trashed MSNBC for cancelling his awful interview show and "threatened" to move to Los Angeles. At this point, who would miss him if he did move to LA?

Biggest Movie News of the Month: Son of God didn't dominate its first weekend. I really thought that the movie would have a $50 million opening weekend. Did the bad weather keep the Christians away? I didn't think Liam Neeson's latest movie would beat it. I just didn't.

Your Most Anticipated Movie of the Month: Sabotage and The Raid 2 are the two big ones for me. Need for Speed looks pretty cool, too. And you can't go wrong with the Muppets.

Recommended DVD Release of the Month: Puncture Wounds (it's another Dolph Lundgren flick!), 20 Ft Below (Danny Trejo has a new movie coming out every other week), and the final season of Flashpoint.

Classic Movie of the Month: Raw Deal (1986): Ahnold Schwarzenegger plays an undercover retired FBI agent who agrees to go back on the job and infiltrate the Chicago mob. It isn't as action packed as Ahnold's other 1980's action flicks, but it's got a kick ass cast (Darren McGavin, Robert Davi, Ed Lauter, and Steven Hill) and features one of the best "suit up to kill bad guys and then go kill the bad guys" sequences of the decade. It's not Ahnold's best movie but I think it deserves a reevaluation.

Movie Quote of the Month: "Because of you a lot of people are dead. And now it's your turn."- Mark Kaminsky (Ahnold Schwarzenegger)- Raw Deal (1986)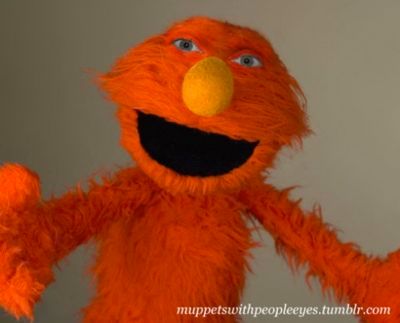 JEREMY WILSON



Biggest Winner of the Month: The Lego Movie. Even in the most bleak of desert landscapes sprouts that one lone oasis. The first two months of this year have generally been ugly for wide releases. Enter The Lego Movie which has been a pleasant critical hit and smash commercial success. LEGO dominated February to such an extent that we're already guaranteed a sequel (scheduled for 2017) and probably the best Justice League movie we're likely to get. Want to know how much of an anomaly The LEGO Movie is as a fantastic movie and box office smash in the month of February? Just check out the list of other #1 movies for the month in preceeding years.

Biggest Loser of the Month: I can understand why one might say Shia LeBeouf or Alec Baldwin, but honestly, I doubt we'll even remember why they were in the news six or twelve months from now (that said, if you enjoy challenges and ridiculous celebrity rants, I highly recommend reading Baldwin's NY Magazine op-ed. It's amazing.). However, Akiva Goldsman perhaps lost more than anyone else. The Oscar-winning screenwriter cashed in a lot of chips for his directorial debut Winter's Tale (which he also wrote and produced) and the result, even with a star-studded cast including Colin Farrell, Russell Crowe, Jennifer Connelly, William Hurt and Will Smith), was a critical and box office disaster. It's highly doubtful that Goldsman will ever get the opportunity to helm a project with the star wattage and resources of Winter's Tale (with a reported production budget of $60 million) again and it is yet another box office blot on Colin Farrell's resume as a leading man. For a sweeping romance like Winter's Tale to tank as hard as it did with a Valentine's Day release...not good.

Biggest Movie News of the Month: The Oscars. Plenty has been written and said about last Sunday's Oscar telecast, but in a competitive year across many "major" races, there were actually very few upsets. 12 Years a Slave, Gravity and Dallas Buyers Club were the big winners and Ellen DeGeneres received generally positive feedback for her second turn as host. A star was born with Lupita Nyong'o winning Best Supporting Actress and a star was rewarded for one of the great career turnarounds we've ever seen as Matthew McConaughey won Best Actor. Leonardo DiCaprio's film won two Oscars...it just wasn't the one we thought it would be (The Great Gatsby). Spike Jonze joined his ex-wife Sofia Coppola and his longtime collaborator Charlie Kaufman as winners of Best Original Screenplay. We had another Picture-Director split at the end of the night, while many people's favorite American Hustle was shut out completely. Overall, it was a good show with deserving winners and a fine conclusion to a fun, compelling awards season.

Your Most Anticipated Movie of the Month: After two months where I struggled to get excited for the slate of wide releases, March brings us no less than half a dozen films I'm looking forward to seeing. As a backer for the Kickstarter campaign, I'm obviously looking forward to Veronica Mars (as I hurriedly try to re-watch the entire series on Amazon Prime). Who doesn't love The Muppets? I can't wait to check out Muppets Most Wanted. The Raid was one of the best action films of recent years and its sequel looks suitably awesome. Lars Von Trier, that most divisive of cinematic provocateurs, returns with the first part of what I can envision as the most divisive film project of the year (Nymphomaniac: Volume 1). Festival hits Bad Words and Enemy have gotten strong reviews and look like they could serve as some of the best big screen work either star has done. But ultimately, the answer is The Grand Budapest Hotel. I'm a Wes Anderson fan and I absolutely loved Moonrise Kingdom, which remains one of the most criminally underrated movies of 2012. I felt Moonrise was Anderson's most mature, affecting film to date and hopefully Budapest delivers. Strong reviews and buzz out of Berlinale (where it was won the festival's runner-up Grand Jury Prix award) indicate there's a great chance it will.

Recommended DVD Release of the Month: There are so many good ones (including many of this year's Oscar nominees), but for adults I'd say 12 Years a Slave and for the kids there's Frozen. The former is one of the best Best Picture winners in recent years and the latter is almost assured of being replayed on family room televisions to the point where parents will be singing the film's music in their sleep.

Classic Movie of the Month: Okay, it's not a movie...but now would be the time to either discover or re-discover the joy that was Veronica Mars. Airing from 2004-2007 and stuck on The WB (and later The CW), many may have missed what all the fuss was about the first time around. With a fantastic cast, great writing and a winning breakthrough from Kristen Bell, there's a reason fans who loved the show have miraculously kept the dream alive and got things to this point. The largest Kickstarter campaign ever ($5.7 million), which forced WB's hand and is seeing a new feature film being released into theaters and on VOD later this month. No matter how successful this film version is, Veronica Mars remains one of the most underrated shows of the '00s and at the very least will hopefully provide a great entry point for new fans while still giving some long deserved fan service for longtime Marshmallows.

Movie Quote of the Month: From "Look Who's Stalking", Episode 2-20 of Veronica Mars [2006]:
Veronica: "So what are you like now?"
Logan: "You know, tortured...ever since I got my heart broken."
Veronica: "Hannah really did a number on you, huh?"
Logan: "Come on, you know I'm not talking about Hannah. I thought our story was epic, you know, you and me."
Veronica: "Epic how?"
Logan: "Spanning years and continents. Lives ruined, bloodshed. EPIC. But summer's almost here, and we won't see each other at all. And then you leave town... and then it's over."
Veronica: "Logan..."
Logan: "I'm sorry about last summer. You know, if I could do it over..."
Veronica: "Come on. Ruined lives? Bloodshed? You really think a relationship should be that hard?"
Logan: "No one writes songs about the ones that come easy."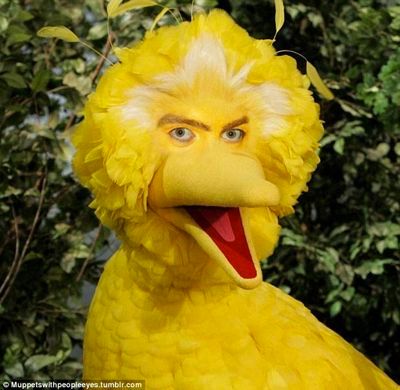 JEREMY THOMAS



Biggest Winner of the Months: You can't not go with The LEGO Movie here as far as I'm concerned. The film has blown just about everyone away with high critical marks, and deservedly so. Who thought that a film based on LEGOs could be so much fun? It also absolutely dominated the box office for the month and closed it out with $212 million domestic, with more on the way. It's likely to hit $250 by the time that it's all said and done, not including overseas gross, and has become the first true box office smash of the year.

Biggest Loser of the Month: A Winter's Tale tanked with numbers even lower than I expected, and that's saying something. It was bad enough that it opened with an incredibly low $7.3 million on Valentine's Day weekend, but then it dropped like a rock in each following weekend. With a $60 million budget it's sitting at $12.3 million and it won't be climbing any higher. Everyone took a bath on this one, and painfully so.

Biggest Movie News of the Month: It's a cheat because technically it happened in the first weekend of March, but I'm gonna go with the Oscars. 12 Years a Slave and Gravity got deserved wins, Matthew McConaughey and Jared Leto are now Oscar winners, Ellen hosted over a very solid show and all was well.

Your Most Anticipated Movie of the Month: Veronica Mars. I have been looking forward to this one since the day the Kickstarter was announced. I loved the show and can't wait to see Veronica, Logan, Mac and the rest return.

Recommended DVD Release of the Month: The surprise of 2013 for me, Frozen, hits DVD this coming moth. The Oscar-winner was a fantastic piece of animated work that put Disney Animation Studios back on top and deservedly so. If you somehow haven't seen it, you need to.

Classic Movie of the Month: Since the sequel drops this month, I'm going with 300. I don't think this one has held up quite as well as I initially thought it might but Zack Snyder's CGI blood-drenched tale of the Spartans battling an impossibly-strong Persian army remains high among graphic novel adaptations. And of course, it's still one of the most quotable films of recent memory.

Movie Quote of the Month:
"Madness? THIS! IS! SPARTA!"
King Leonidas (Gerard Butler), 300





CHAD WEBB



Biggest Winner of the Months: This has to be The LEGO Movie. It has dominated at the box office, I have not met anyone who disliked it, and there is a sequel and spinoff in the works. Nothing else comes close.

Biggest Loser of the Month: This should be a toss-up between Shia LaBeouf and Alec Baldwin, both of whom have made themselves look like fools. Both then vowed to retire from public life or something. As far as their talent on screen, I enjoy both actors, but lately their strange, erratic behavior is getting old.

Biggest Movie News of the Month: We lost Philip Seymour Hoffman and Harold Ramis in February, two monumental losses in the movie industry. To me, their deaths were the biggest pieces of news last month, not to mention all the other actors, directors, etc that passed. It was a bad month in that regard. But I also don't want to take anything away from Ellen Page, who came out in February. Good for her.

Your Most Anticipated Movie of the Month: I would say The Raid 2: Berandal by a hair, but Schwarzenegger's Sabotage is a close second. Two awesome looking action flicks dropping at the end of the month. I can't wait. But you also have The Grand Budapest Hotel, Jodorowsky's Dune, and Part 1 of Lars Von Trier's Nymphomaniac, which should be interesting.

Recommended DVD Release of the Month: American Hustle, The Wolf of Wall Street, and Frozen all hit stores in March and I will be picking up each one on Blu-Ray.

Classic Movie of the Month: In honor of Harold Ramis leaving us, I will spotlight Ghostbusters, which was a favorite of mine as a child and still is to this day. Ramis had such a terrific career behind and in front of the camera, but I will always think of him as Dr. Egon Spengler. The sequel left a lot to be desired, but the original movie remains a timeless classic. This is a movie, which Ramis helped write, that has just about everything: comedy, drama, action, suspense, and more. I might have to revisit it now.

Movie Quote of the Month: From Ghostbusters (1984) - Dr. Egon Spengler: "I collect spores, molds, and fungus."




COMING ATTRACTIONS



March 7th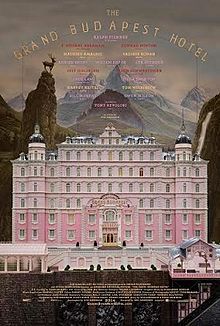 The Grand Budapest Hotel





Rated R
Plot: The adventures of Gustave H, a legendary concierge at a famous European hotel between the wars, and Zero Moustafa, the lobby boy who becomes his most trusted friend.
Director: Wes Anderson
Stars: Ralph Fiennes, F. Murray Abraham, Edward Norton, Mathieu Amalric



Terry Lewis: I'm a big fan of Wes Anderson comedies and this looks more of the same. High-end laughs mixed in with slapstick masterfully with a vibrant colorful cinematography. Bliss. The cast looks tons of fun too with all the various cameos and returns from Anderson's previous movies.

Bryan Kristopowitz: I've never been a big Wes Anderson fan, so I'm probably not going to make an effort to see this in a movie theatre. On home video? Yeah, probably. Again, I'm just not a big fan.

Jeremy Wilson: I'm a Wes Anderson fan and his last film, Moonrise Kingdom was in my Top 10 for 2012. Budapest is getting rave reviews and appears to be another unique entry in Anderson's ever-distinct oeuvre.

Jeremy Thomas: Wes Anderson makes a movie, I go and see it. It's just that simple. I don't love absolutely everything he's done but I appreciate them all for what they are. Moonrise Kingdom was one of his better works and I'm absolutely interested to see how he follows it up. This one has been getting typically-great reviews and I love the cast, so I'm definitely in.

Chad Webb: Wes Anderson to me is a filmmaker that gets better with age. The middle of his career, consisting of The Royal Tenenbaums and The Life Aquatic with Steve Zissou, was my least favorite by far. But Moonrise Kingdom was probably his best feature to date, so I'm excited for this. I just hope it opens at nearby theater. The trailer was funny, the cast is amazing, and I'm on board!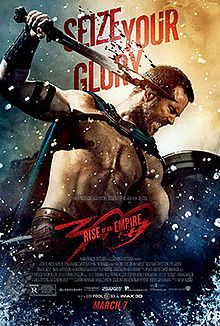 300: Rise of an Empire





Rated R
Plot: Greek general Themistokles leads the charge against invading Persian forces led by mortal-turned-god Xerxes and Artemisia, vengeful commander of the Persian navy.
Director: Noam Murro
Stars: Sullivan Stapleton, Rodrigo Santoro, Eva Green, Lena Headey



Terry Lewis: I... really dunno about this. I mean, I like the first one but the SFX style looks really fake compared to being quite capable and adding to the first. Plus, half the cast of Game Of Thrones seem to be in this. Talk about typecasting yourself guys. I guess I'll see it in hope than anything.

Bryan Kristopowitz: I still haven't seen the first 300, so I should probably make an effort to see that before I see this. I think Sullivan Stapleton is a good actor (he rocks on Strike Back) but is as charismatic as Gerard Butler? Can he carry this sequel? It'll be interesting to see what happens box office wise.

Jeremy Wilson: I am one of the few people my age who seemingly hated Zack Snyder's 300 when it became a huge hit in 2006. So even while I'm a fan of both Eva Green and Lena Headey, I remains skeptical that this is going to be much of an improvement.

Jeremy Thomas: Wow, has it really been eight years since 300? Time flies. Anyway, I did really like 300 and while I've wondered whether it's even a good idea to make a follow-up, they've lured me in. Eva Green looks to be in rare form, I'm always game for Lena Headey and the marketing has been very smart. This could completely fall apart but I'm cautiously optimistic.

Chad Webb: There are two hurdles for this sequel. The first is that a sequel strikes most people as unnecessary and forced given the ending of the original. The second is that the CGI, directing style, etc. was cool and new back then. Now this approach is old news. I will see this, but I'm not sure what to expect from it. I thought the first film was entertaining, but nothing more. If this equals that, I'll be satisfied.





Mr. Peabody & Sherman





Rated PG
Plot: Using his most ingenious invention, the WABAC machine, Mr. Peabody and his adopted boy Sherman hurtle back in time to experience world-changing events first-hand and interact with some of the greatest characters of all time. They find themselves in a race to repair history and save the future.
Director: Rob Minkoff
Stars: Ty Burrell, Max Charles, Stephen Colbert, Leslie Mann



Terry Lewis: This is passing through Brit cinemas at the moment despite the Peabody & Sherman characters never being truly over here. Doesn't really interest me but heard alright reviews though all things considered.

Bryan Kristopowitz: This looks funny. I'm not sure that today's young people know who Mr. Peabody is, but then maybe that won't matter. It may matter to their parents, though. Will they want to see this because they may know who the heck Mr. Peabody is?

Jeremy Wilson: Honestly, this seems to just be bypassing our demo completely. I'm too young for The Rocky and Bullwinkle Show and too old for what this movie is aiming for. That's fine. It looks like pretty standard children's animated fare, though not much more than that.

Jeremy Thomas: Mr. Peabody & Sherman were characters I was familiar with growing up, but they never really appealed to me and I can't even say why. I loved Rocky & Bullwinkle but these two just didn't take me that way. So I'm not hugely interested in this. The trailer and ads have had me shrugging my shoulders; in a day when animated films have been able to appeal to people of all ages this one seems to be aiming just for the kids. Not my thing.

Chad Webb: I have heard a few positive reviews, but I'll be honest I'm not all that interested. Rob Minkoff did direct The Lion King,….but he also gave us The Haunted Mansion so…

March 14th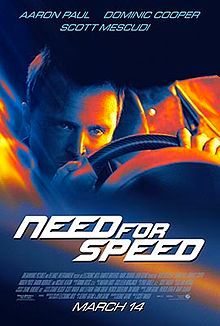 Need for Speed





Rated PG-13
Plot: Fresh from prison, a street racer who was framed by a wealthy business associate joins a cross country race with revenge in mind. His ex-partner, learning of the plan, places a massive bounty on his head as the race begins.
Director: Scott Waugh
Stars: Aaron Paul, Dominic Cooper, Scott Mescudi, Imogen Poots



Terry Lewis: Man, this has been in the works for awhile hasn't it? A N4S film based on the video game series as been in the works for years and with the rise of Fast & The Furious series, it was only a matter of time. On basis of trailers, this looks fine. Aaron Paul was awesome on Breaking Bad and Dominic Cooper is entertaining too. The plot sounds a bit rubbish and cheesy with Paul avenging his partner's death through street racing but then what are you going to do with a video game based on that?

Bryan Kristopowitz: Yes, it's a video game movie that's sort of riffing on the mega successful Fast and Furious movies, but I still want to see it. The car stunts look insane, and the overall energy of the movie seems different than F & F. That's a plus, as I'm not a big fan of those movies.

Jeremy Wilson: I can't tell if this is going to be so-bad-it's-good or just so bad. At least they're not pretending to be something they're not and are wearing its Fast & Furious roots on its sleeve. I can't wait to see what the reviews look like.

Jeremy Thomas: I want this to be a hit because I think Aaron Paul deserves to be a huge movie star. That being said, it doesn't look good at all. It's a low-rent Fast & Furious that appears to be hiding the video game pedigree as if it's ashamed of it. The cast is mostly good and I will check it out, but I don't expect much.

Chad Webb: This looks horrific. And I read it clocks in at over 2 hours. That sounds like a chore if there ever was one. Look, I hope Aaron Paul finds success post-Breaking Bad, but this isn't the best start. From the trailer it will strike most as a Fast and Furious rip-off. Maybe it will be far from that, but it doesn't look promising.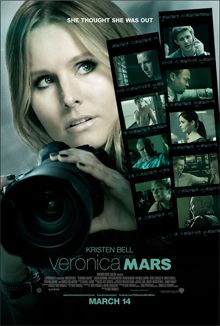 Veronica Mars





Rated PG-13
Plot: Years after walking away from her past as a teenage private eye, Veronica Mars gets pulled back to her hometown - just in time for her high school reunion - in order to help her old flame Logan Echolls, who's embroiled in a murder mystery.
Director: Rob Thomas
Stars: Kristen Bell, Jason Dohring, Enrico Colantoni, James Franco



Terry Lewis: I believe this is the TV show that got cancelled years ago now they're making a film off Kickstarter right? Admirable and congrats to all involved. The trailer looks... average. I guess I've missed out since I didn't watch the show at all. It looks tad like Detective Buffy The Vampire Slayer. Some intriguing characters here though.

Bryan Kristopowitz: I never watched Veronica Mars so on that level this movie doesn't interest me. However, because it was funded via Kickstarter I'm willing to support it just so other movies can get made via the same method.

Jeremy Wilson: Marshmallows unite! Look I get that if you haven't seen the show, you probably don't get it. Admittedly, the trailer isn't really a great representation of what makes the whole thing special and isn't a great entry point for newcomers. But fans of the series are psyched and it'll be great to see how this all pays off after so many years of what ifs and all the Kickstarter hullabaloo.

Jeremy Thomas: How much do I want to see it? I kicked in $100 to the Kickstarter. So yes, I'm admitting bias here. But I was a huge Veronica Mars fan and have been hoping for a follow-up to the cut-short series for years. It's something that won't make a huge amount of money in theaters, but then it doesn't have to because the production budget has been funded by the KS and it will make a ton on Video On Demand as well. Definitely excited for this.

Chad Webb: I've seen this series and I highly enjoyed it, but I wasn't big on the final season and Rob Thomas seems to only be concerned with this becoming a franchise and keeping his career afloat. When I learned of this and then saw the show, I expected it to provide closure for fans and then that would be it. The cast is great, but I don't see this growing into a series of films. It is a cult show, which means a lot of people haven't seen it and have no interest. Don't get me wrong, I hope this is good, and I'm psyched to see the characters again, but I have mixed feelings. Putting a plain mystery series on the big screen is not exactly easy.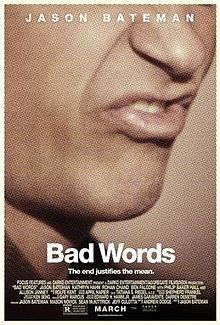 Bad Words





Rated R
Plot: A spelling bee loser sets out to exact revenge by finding a loophole and attempting to win as an adult.
Director: Jason Bateman
Stars: Jason Bateman, Kathryn Hahn, Allison Janney, Rohan Chand



Terry Lewis: Ah man, I love Jason Bateman. This darker side to him is even more intriguing. I'm always a bit weary of actors directing themselves but this looks awesome as a man who never graduated wrecking shit up at kids spelling bees. A dash of Bad Santa thrown in, this looks a winner to me.

Bryan Kristopowitz: Screw this. I hate Jason Bateman. He isn't funny. How does he keep getting work? What the hell is the appeal?

Jeremy Wilson: I love this kind of film. Even if I don't actually like it. Personally, nothing pleases me more than to see Bill Donohue and Brent Bozell lose their minds and scream on national television that this is the end of Western Civilization and the death of the American Family when this kind of film hits theaters. I'm a Bateman fan and while there's nothing earth-shatteringly funny in the trailer, I'm hopeful the film is saving the funniest stuff. I do think it's a ridiculously goofy and potentially fun premise. If you're going to do this type of film, you might as well go for it. We always complain about the PG-13 sanitized versions of this. I hope it's as dark and uncompromising as it looks.

Jeremy Thomas: I love Jason Bateman and I have a lot of hopes for this. It's a supremely ridiculous concept but that's what is going to make it work. I'm curious to see how Bateman delivers behind the camera, but I know he'll bring the goods in front of it. Even when his movies are bad, he's good.

Chad Webb: I will see this for two reasons. It is the feature directorial debut of Jason Bateman and it is rated R. I hope it earns that rating. The story looks odd, though the cast seems fun. I could use a good live-action comedy.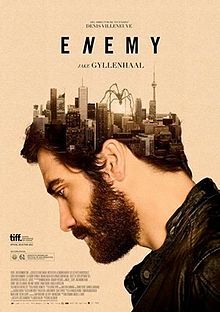 Enemy





Rated R
Plot: A man seeks out his exact look-alike after spotting him in a movie.
Director: Denis Villeneuve
Stars: Jake Gyllenhaal, Mélanie Laurent, Sarah Gadon, Isabella Rossellini



Terry Lewis: Meh. Bit overdark but I wouldn't mind seeing where this is going. It's from the guy who did Prisoners which was hit and miss to me, but bloody hell he can set the mood of a film can't he?

Bryan Kristopowitz: I'm not a Jake Gyllenhaal fan, but this doesn't look terrible. I may actually make an effort to see this in a theatre. I never thought I would say that about a Jake Gyllenhaal movie.

Jeremy Wilson: This received very strong reviews coming out of its festival showings. Then again, so did Villeneuve and Gyllenhaal's previous collaboration Prisoners. And I hated that, so...I'm taking a wait-and-see approach. Probably a rental for me.

Jeremy Thomas: I love this cast deeply. Melanie Laurent is one of my favorite not-A-list actresses and I did enjoy Prisoners, though I didn't love it by any stretch. This one has a lot of hype and I hope that it lives up to it, because I could see it disappointing.

Chad Webb: Denis Villeneuve is a superb filmmaker and he seems to have a bond with Jake Gyllenhaal after Prisoners became a success for them. This plot genuinely intrigues me and Villeneuve always has tricks up his sleeve. I think this is supposed to be released on demand. Looking forward to it!

March 21st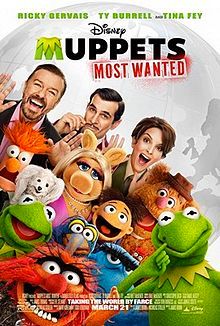 Muppets Most Wanted





Rated PG
Plot: While on a grand world tour, The Muppets find themselves wrapped into an European jewel-heist caper headed by a Kermit the Frog look-alike and his dastardly sidekick.
Director: James Bobin
Stars: Tina Fey, Ricky Gervais, Ty Burrell, Tom Hiddleston



Terry Lewis: Yaaaay! My inner child is bouncing around inside. Who doesn't love The Muppets? I haven't seen the first one yet but it looks bigger and better than first. Gervais is awesome to me, plus all I really want to know to get my rear into cinema for this is if the guy from Flight Of The Conchords is writing the music again.

Bryan Kristopowitz: Muppet movies are always worth seeing, so, yeah, why not? The trailers have been funny, and Ty Burrell looks like he's having a blast with that mustache. Worth checking out.

Jeremy Wilson: It's the Muppets. If you aren't looking forward to this, you hate puppies, double rainbows and Panda Cam. And you're racist. That's right, I said it. You racist Muppet-phobes know who you are.

Jeremy Thomas: Muppets? Yeah, I'm in. What, you wanted more? Okay, I also love everyone playing humans in the cast and the last Muppets movie was awesome. Again, totally in.

Chad Webb: Sorry to disappoint my colleagues, but I think this looks terrible. I enjoy the Muppets as much as the next guy, but Jason Segel gave them a chance to be popular again and now they are pumping out this sequel even though their appears to be a quarter of the heart behind it that the previous movie possessed. They load up a bunch of stars and toss in a weak plot. Meh. I hope I'm wrong, but I doubt I am.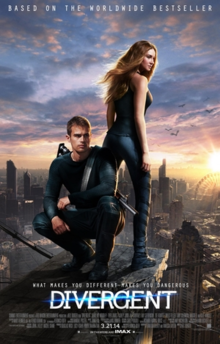 Divergent





Plot: Set in a futuristic dystopia, a teenager seeks to break free from her homogeneous society that divides people based on human traits. She leaves her faction and joins a rival group, where she falls for an older man.
Director: Neil Burger
Stars: Shailene Woodley, Theo James, Kate Winslet, Jai Courtney



Terry Lewis: Hmmm, I want to give this a chance since it's treading on themes I'd really enjoy but I hate the fact it just looks like a Hunger Games clone. What happened to coming up with original settings and not cribbing off others? Evil Kate Winslet has potential though.

Bryan Kristopowitz: Eh. I just can't get into the whole "teen movie based on a smash hit YA novel" thing. I mean, it doesn't look terrible but, at the same time, do I really want to make the effort to see it? Again, I just can't get into it.

Jeremy Wilson: I thought the first one was okay and Catching Fire was good, but...wait, what? This isn't a Hunger Games film? [watches trailer] Are you sure it's not?!

Jeremy Thomas: Hey, here's a surprise. Summit Entertainment is trying to recapture the Twilight/Hunger Games crowd with a new young adult film. This has a better chance than most of its contemporaries (read: Mortal Instruments, The Host, Vampire Academy, Percy Jackson, Beautiful People) because of the action elements and a smarter marketing campaign. I know a lot of people across demographics who like the source material too. I'm hopeful because I like Shailene Woodley, but I'm not blindly excited.

Chad Webb: I agree the "Young Adult" trend of franchises is getting old. My wife read these books and had nice comments about the first two, but overall she seemed less enthused about this franchise than she was/is about The Hunger Games. But I dig Shailene Woodley and it has Kate Winslet, so I'll give it a shot based on that. Plus, Neil Burger is a decent director.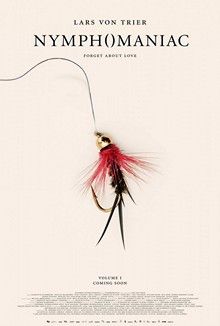 Nymphomaniac: Volume 1





NR
Plot: A self-diagnosed nymphomaniac recounts her erotic experiences to the man who saved her after a beating.
Director: Lars von Trier
Stars: Charlotte Gainsbourg, Stellan Skarsgård, Stacy Martin, Shia LaBeouf



Terry Lewis: Urgh, Lars Von Trier. I've sat through the last couple of films of his and I just don't see the appeal of the man truth be told. Melancholia is a cure for insomnia and Anti-Christ is just vile. Can't see you can persuade me to go see this, good cast and content aside.

Bryan Kristopowitz: This movie has all kinds of weird buzz going for it, but I doubt it will play outside of the big cities, so I'll just have to wait for the DVD release. It will be interesting to see what happens with Shia Lebouf, though. Will he have yet another public meltdown?

Jeremy Wilson: I can't decide if I want to watch this when it first releases, wait to see it in conjunction with Volume 2, or wait for the inevitable Extended Director's Cut which will probably be 11 hours and lead to a small up tick in both the suicide and erotic asphyxiation rates. Decisions, decisions.

Jeremy Thomas: Lars von Trier makes films that people either love or hate. I honestly can't decide which I'm anticipating here. Most of the hype has gone to Shia LaBeouf being insane and the graphic nudity and sex, but I will always give his stuff a try.

Chad Webb: Lars Von Trier is a divisive filmmaker for sure. I haven't loved all of his movies, but you never know what to expect from him, so because of that, I am excited to see this. I get sick of the predictable, safe mush that enters theaters every week. Even if this is bad, at least it will be different. I'd like to watch it all in one shot, but it's on demand so convenience trumps all and I will probably just settle with part 1 for now.

March 28th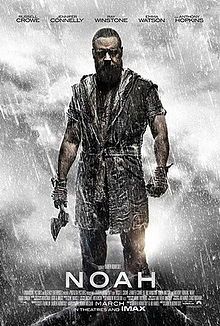 Noah





Plot: The Biblical Noah suffers visions of an apocalyptic deluge and takes measures to protect his family from the coming flood.
Director: Darren Aronofsky
Stars: Russell Crowe, Jennifer Connelly, Anthony Hopkins, Emma Watson



Terry Lewis: I think for a piece of blockbuster escapism, this looks fantastic. Fan of pretty much everyone involved in credits and an evil Ray Winstone trying to stop Noah? Terrific. Can't wait.

Bryan Kristopowitz: Darren Aronofsky movies are usually a must see, but this just looks so... eh. It looks spectacular, sure, but I'm not sure I want to go through the "where it differs from the Bible" hooey that the right wing religious wackos will no doubt engage in when some of them decide to attack the movie. You know it's going to happen.

Jeremy Wilson: If it weren't for Emma Watson, I'd have zero interest in this. Even with her, there are other films I'll be checking out before it this month. Frankly, I'm still surprised Darren Aronofsky is at the helm of this and that he got $130 million to shoot this. I have differing opinions about some of Aronofsky's work, but this is perhaps the biggest risk he's take yet. If it tanks, it could really dampen the roll he was on with The Wrestler and Black Swan. I'm also intrigued to see if Russell Crowe can still carry this kind of big budget project.

Jeremy Thomas: Aronofsky has some serious balls to do something like this. It's already a lightning rod of controversy and Variety published a hideous takedown piece on it (but then it's Variety and when was the last time they were credible?), which could actually help the film. The cast here is exceptional and Aronofsky has the goods to deliver. Will he? We'll see.

Chad Webb: We've all heard the stories of fights regarding the cut, and we know from the trailer that the studio is marketing it as a straightforward Bible epic. I have heard the actual film is much more bizarre and "out there" as Aronofsky fans might anticipate. I have been following up on this project for years, through all the casting and crew changes. I am glad it is finally upon us. I hope it's worth the wait.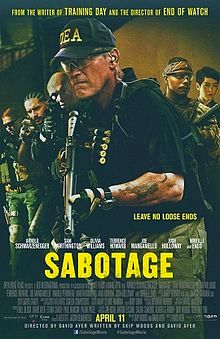 Sabotage





Rated R
Plot: Members of an elite DEA task force find themselves being taken down one by one after they rob a drug cartel safe house.
Director: David Ayer
Stars: Arnold Schwarzenegger, Sam Worthington, Terrence Howard, Olivia Williams



Terry Lewis: I think I speak for everyone when I say "WELCOME BACK ARNOLD!" With Arnie, sleepwalking his way through his last couple outings since being back, I felt he was done, so kudos to him to going what me and his fanbase want to see him in, a hard-R action film, wrecking the place. I like the plot as it sounds something out of The Shield. Can't wait. Give it to me now.

Bryan Kristopowitz: Ahnold is back on the big screen, this time as the leader of a capable ensemble of fine actors (Terrence Howard, Sam Worthington, Olivia Williams). The movie looks awesome, especially the "mystery" aspect of it. I just hope that the mystery aspect of the movie actually works. A definite must see regardless.

Jeremy Wilson: Ayer's follow-up to his surprise 2012 hit End of Watch, I was going to summarily dismiss this since I'm not a big Schwarzenegger fan. However, this has a strong cast and the trailer wasn't absolutely terrible. I might catch it.

Jeremy Thomas: This looks generic but should be fun. I wish I had anything else to say, but it's an Arnold Schwarzenegger film. You know exactly what you're getting into with these.

Chad Webb: David Ayer sticks with a specific style and genre, but he is an extremely underrated director. His writing has always been fulfilling, but at the helm he knows how to bring it. Teaming up with Arnold looks to be a kick-ass fit in my book. So far I have been a fan of Arnold's comeback efforts. Crossing my fingers that this is awesome as it looks.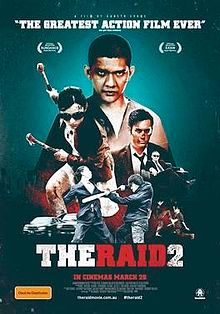 The Raid 2: Berandal





NYR
Plot: Only a short time after the first raid, Rama goes undercover with the thugs of Jakarta and plans to bring down the syndicate and uncover the corruption within his police force
Director: Gareth Evans
Stars: Iko Uwais, Julie Estelle, Yayan Ruhian



Terry Lewis: I'm trying to avoid all the trailers and clips for this, just for my little cinematic mind to be blown again by Gareth Evans' sheer awesomeness of directing a brilliant action film. Seriously go watch the first one. It is beyond positive.

Bryan Kristopowitz: Yet another must see. The first The Raid was excellent (it's grown on me) and this sequel promises to be even more kick-ass. I just hope that it gets a wide release and doesn't just go straight-to-video after a lame ass token release in the big cities. Everyone deserves a chance to see what director Gareth Evans has come up with in terms of fights and whatnot.

Jeremy Wilson: Hells yes. HELLS YES.

Jeremy Thomas: Did The Raid really need a sequel? Hell no, but I'm not complaining that it received one. I loved the movie and I think that this actually has a chance of topping the first. There's a lot that could go wrong when you try to get lighting to strike twice, but I'm optimistic.

Chad Webb: This is going to rule. Anyone who has seen the first film and has caught a glimpse of the trailer for this sequel knows this is going to be fu**ing bad-ass. Will it surpass the first one? Who knows? But the world needs more martial arts movies that get everyone buzzing.

Thanks for reading! Check back with us next month for the April roundtable as we discuss Captain America: The Winter Soldier, A Haunted House 2, and Transcendence.

comments powered by