SPOTLIGHTS
411 Fact or Fiction Movies/TV 3.07.14: Week 423
Posted by Ben Piper on 03.07.2014

Are we excited for Guardians Of The Galaxy? Is Adam Driver a good choice for the villain in Star Wars Episode VII? Will 300: Rise Of An Empire be a fun movie? 411's Mike Gorman and Josh Syvertsen debate these topics and more!




This past weekend brought us the Academy Awards, and for the third year in a row, I wound up on top of the 411 staff Oscar pool. This year I correctly picked 21 of the 24 awards presented, a personal record. I shared the victory with fellow staffers Chad Webb, Jeremy Thomas, John Dotson & Bryan Kristopowitz, all of whom also correctly guessed 21 out of 24. Not too shabby.

But with that out of the way, Fact or Fiction returns to its usual format. Here to help us out with the festivities this week are Mike Gorman and Josh Syvertsen. Let's see what's on their minds…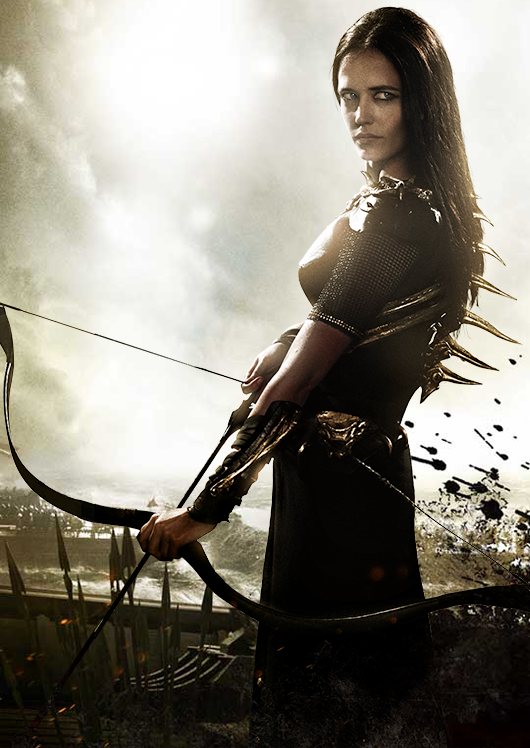 1. 300: Rise Of An Empire will be a fun, entertaining popcorn movie.

Mike Gorman: Fact. I am actually quite torn on this one because from the footage I have seen this looks to be another visually stimulating, action packed romp like the original 300. It is sure to be light on character development and nuanced performances, and heavy on special effects and slow-motion punches/kicks/blows. These are all the elements that add up to exactly what the question described, "a fun, entertaining, popcorn movie." The one deterrent, and it is not so small, that almost kept me from giving this a solid "Fact" was the fact that I don't feel as though 300 left us wanting more. It felt like a well told tale with a definitive ending to me. Attempting to drag the story out into a sequel may come off as too forced.

Josh Syvertsen: Fiction. While the first 300 film made its bones mainly on ground its breaking visuals, which were truly a phenomenon to behold. The story was "thin" to put it kindly. Still, it was overall a pretty good way to waste a couple of hours. However the word "fun" is something I never would have applied to the first film. I'm pretty sure the same thought process can be applied to the sequel. It will look really damn good. It will be a testosterone filled, battle laden, militaristic epic with a story was probably etched out in crayon on a bar napkin. But fun? The Muppet Movie is "fun." The 300 sequel not so much.

Score: 0 for 1

2. Adam Driver is a good choice to play the main villain in Star Wars Episode VII.

Mike Gorman: Fact. Again my "Fact-ness" here is tempered. I'd much rather have been able to give this one a "Maybe" as I don't really feel like "Fact" or "Fiction" can justifiably be assigned to this casting yet. We just don't know enough (or anything) about the actual film and its plot to say whether we think an actor will be able to pull off an as yet to be announced role. I erred on the side of "Fact" because Adam Driver seems to be a pretty solid actor from what I have seen of him so far and he seems like someone who will be able to dig himself into a juicy role playing as big and over the top as needed for the production.

Josh Syvertsen: Fact. I have no idea who Adam Driver is, and that is exactly the way it should be. When it comes to films and stars, especially Sci-Fi films and stars, more often than not they work better with great actors who you don't recognize. Sci-Fi films in general, take a certain extra level of suspended disbelief that films like romantic comedies don't necessarily require. As much as I love Samuel L. Jackson, his presence in the Star Wars prequel trilogy is distracting the first time you watch it. You have that "Hey! It's Sam Jackson" moment that takes you out of the narrative. By casting someone like Driver instead of a "known actor" you can avoid those "Hey! It's..." moments.

Score: 1 for 2

3. Even if the rumors wind up being untrue, Space Jam 2 starring Lebron James would be a horrible idea.

Mike Gorman: Fiction. It's funny, initially my instincts were screaming for me to label this one "Fact" as personally I would not want to see this movie nor do I want to hear about it's production, but then I gave it some thought and my mind changed. No, I still have zero interest in this film but I think if the sequel were given the care that the original film was it could end up being a fun movie for kids, who would be the target audience. I would also be a fan of seeing the Looney Tunes characters get some more big screen exposure. Bugs Bunny and his friends deserve a revival and this could be a way to open that door. And if this rumor proves to be untrue, as it seems it is, this could be a good time for a studio exec to gauge the interest in a different Looney Tunes project.

Josh Syvertsen: Fact. One and a half millions times fact. God, was the first Space Jam horrible. The idea that someone would want to make a sequel is enough to curdle the milk in my Honey Nut Cheerios. On a more serious note though, at a certain point you have to start to feel bad for the entire Warner Brothers Animated franchise. There was a time, at least when I was younger, that Bugs and Co. were right on par pop culture wise with any of the Disney animated creations. Now they are stuck in films with basketball players and Brendan Fraser. Someone needs to take control of the entity and give it the same kind of "hip" polish that Disney has been able to do with The Muppets recently. Another Space Jam film is not that way to do that...even if it contains another terrible R. Kelly song.

Score: 1 for 3



Switch!!!






4. Mr. Peabody & Sherman will not be very good, even for a kid's film.

Josh Syvertsen: Fiction. I was all about answering "fact" for this question because Sherman and Mr. Peabody aren't exactly what anyone thinks of when they think of bankable box office stars. However, after watching the trailer a few times, I have to say it won me over. I used to love the original cartoons, which, to a certain extent is responsible for both my love of history and time travel, so I am a little biased. Is it just me or does the trailer feel like a G-rated animated version of Bill and Ted's Excellent Adventure? Add in that potential, Patrick Warburton, a pretty good pedigree (screenwriter Craig Wright wrote for Six Feet Under) and I'm inclined to think that this will be better than your average children's fare.

Mike Gorman: Fiction. I have to agree with Josh. There is something infectiously fun about the trailers for this movie that gives me high hopes for the end product. While I am a huge Disney fan, it is always nice to see an animated feature get released outside of their purview. I think it helps that the film has just enough of a nostalgic pull for the adult crowd and seems completely updated for the new audience it wants to attract. The very solid cast including Patrick Warburton (as Josh mentioned), Ty Burrell and even Stephen Colbert will certainly bring a solid comedic quotient to the film and we have to mention that the film's director, Rob Minkoff has a pretty solid pedigree himself as he directed The Lion King and Stuart Little.

Score: 2 for 4

5. You were mostly pleased with the Academy Award winners.

Josh Syvertsen: Fact. I don't think there are any major quibbles with this years awards. 12 Years a Slave was certainly a worthy best picture winner. I was happy to see Alfonso Curon and Gravity pick up as many awards as they did. It's always a plus when the Academy realizes genre films exist - even if they are headlined by two of the biggest stars in the industry. I have yet to see Dallas Buyers Club but from what I understand McConaughey And Jared Leto were deserving of their wins, and anything that keeps Jared Leto away from that god awful band of his is okay with me.

Mike Gorman: Fact. Again I have to agree with my esteemed colleague. Aside from Gravity taking over the night, this year's Oscars was a pretty straightforward ticket of predictable yet deserved wins. While I did not see as many of the major award nominated films as I usually like to before the ceremony, from discussions with friends and staying up on the latest reviews, it would seem that most of the award winners were the individuals and productions that led the odds from the get go. On a personal note, I was thrilled to see Disney's Frozen take Best Animated Feature and Best Song as it was a very solid film that felt like some of their past classics in terms of its story and production value.

Score: 3 for 5

6. The Guardians Of The Galaxy trailer has you stoked for the upcoming movie.

Josh Syvertsen: Fact. A million times fact. I know nothing about the actual Marvel "Guardians of The Galaxy" comic book series. In fact, I'm not much of a comic book movie guy either. It's not really what fuels my engine. I do know though that I love Doctor Who, and Karen Gillan is in the film. I also love Parks and Rec. and Chris Pratt is in the film. So for me personally worlds are colliding! Aside from that though, I thought the trailer was clever as hell. Talk about a fun, entertaining, popcorn movie...this is it right here.

Mike Gorman: Fact. Whenever I do the "Fact or Fiction" rounds here on 411Mania I am loathe to just simply agree with all of my fellow Maniac's assessments but this week I cannot help it. I am a huge fan of The Guardians Of The Galaxy comic series, in all of its incarnations and I can firmly state that so far the footage we are seeing from this film takes my breath away. Yes, they nailed it with many of the design elements and character looks but they also seemed to have captured the tone and feel of the series, which in this case is very important. The Guardians Of The Galaxy book provides action on a cosmic scope with a strong undercurrent of character and comedy. The recently released trailer seems to indicate that we are to see all of those elements in this release. I cannot wait to see this one!!

Final Score: 4 for 6

Mike and Josh agree more often than not. Thanks to them both for stopping by, and see you again next week.
-BP



TWITTER

http://www.twitter.com/411s_Ben_Piper
http://www.twitter.com/411mania
http://www.twitter.com/411wrestling
http://www.twitter.com/411moviestv
http://www.twitter.com/411music
http://www.twitter.com/411games
http://www.twitter.com/411mma




comments powered by