SPOTLIGHTS
Ask 411 Movies for 03.10.14: Are You Down With REGOT?
Posted by Chad Webb on 03.10.2014

How do movies qualify for a Razzie nomination? Which award from the EGOT (Emmy, Grammy, Oscar, Tony) is the hardest to win? What is a REGOT? Which Veronica Mars episodes should you watch before the movie comes out? All that and more in this week's Ask 411 Movies!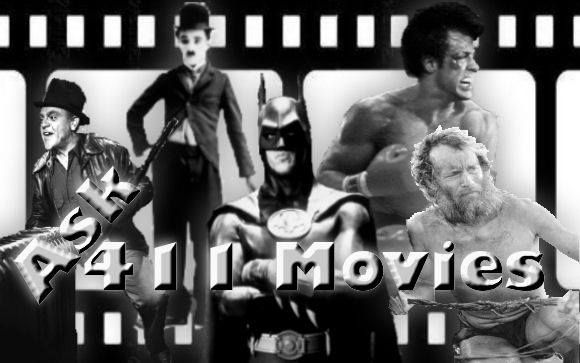 An "Ask 411 Movies" column would be nothing without questions, so please toss them my way. Why should you ask me instead of using Google? Well, perhaps I'll tell you something you can't find there, or maybe you just like my conversation and soothing words. You can post any questions or thoughts below in the comments section, email me at cthomaswebb@gmail.com, or send me a tweet using the links below:













---




What I Watched This Week



Once again I am slacking on theatrical releases, but that will change this week. The primary reason for this is that my DVR is at 90+% and the WWE Network demands to be watched. It's also been very busy around my house lately. Oscar week is done and the March roundtable is up on the site so I can breathe a sigh of relief from all the 411 stuff going on too. Plenty of people on the staff stepped up to help out. To them I say thank you.


Deaths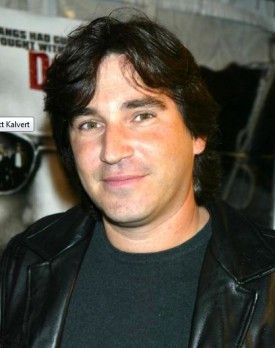 Scott Kalvert died Wednesday March 5th, 2014 in Woodland Hills, California. He was 49 years old. At this time it is suspected that the cause of death was a suicide. Kalvert is best known for having directed the 1995 drama The Basketball Diaries starring Leonardo DiCaprio. He also directed Deuces Wild from 2002 and most recently produced a concert film, Bad Religion: Live at the Palladium from 2006. My deepest sympathies go out to his family and friends.

In case I forgot to mention a notable death this week, you can always peruse the list yourself by clicking here.



The Questions





Q:

Hey, just a couple of questions about "The Razzies" Hope I am not too late.

1. How do they actually work? I mean, how does a movie qualify to be nominated? Does it go by the budget of a film, if it gets a theatrical release or something along those lines? Because the awards would be full of B movies, but then again I do believe they get their own awards ceremony. 

2. In your opinion what movie was harsh and got a "razzie" and didn't deserve it? Am by no means a Twilight fan but thought they were bit hard done by last year.
 Cheers!
--MutaMark



A:



First I'll give you the explanation that is displayed on the official website of the Razzies. Founded by John Wilson, the Razzies are "a light-hearted parody of award shows in general (and The Oscars in particular). The Golden Raspberry Award Foundation's well-aimed Darts of Derision have always been directed at Hollywood's High Profile Humiliations (rather than at the easier target of low-budget/drive-in fare)." So, they generally avoid B-movies and stick to higher profile material, thus keeping in line with the "parody" aspect of the show. However, I will add that while it might be considered a parody, the Razzies have grown into a ceremony that people look to as the barometer for what the worst pictures of the year were. Due to publicity from the media and stars accepting their Razzie, it has been legitimized over time, in my opinion.



But I wasn't sure I would find anything on the Razzie site, so I email Mr. John Wilson. I had talked with him before for a past issue of Ask 411 Movies and he was generous enough to reply again. Here is what he said:

RAZZIEŽ nominees are chosen on the basis of 3 factors:

1) The film's TomatoMeter Rating on www.rottentomatoes.com (any movie getting below 50% positive will be discussed on our Forum - any movie below 10% is likely to be listed on our Nominating Ballot)...

2) The film's box office (especially as compared to it budget). For this info, we rely on: http://www.boxofficemojo.com/

3) What we call a movie's "RAZZIEŽ Pedigree" -- How many people involved in making the movie already have a history with us, as either past RAZZIEŽ nominees and/or "winners."





Q:

Hi Chad,
So the Frozen songwriters now have an EGOT. I know Leonard talked about them a few years ago (or was that you in one of your first columns?), and that being a composer was the surest bet to win one, but I was wondering which award is the most difficult to get to complete the EGOT. I have to think it's the one with the least amount of categories, so is it the Tonys? However, you'd also have to take a look at how many people have three of the four, and find out which award is missing from the most of them. Is that the Oscar?
Also, I thought that Ellen started off strong and had a great opening monologue, but as the night wore on she seemed to stop caring.
--Vince




A:



1) Twelve people have won all four major annual American entertainment awards: the Emmy, Grammy, Oscar, and Tony. Doing so may be abbreviated EGOT, or sometimes GATE ("A" for "Academy"). These awards honor outstanding achievements in, respectively, television, music (or other audio recording), film, and theater. Winning all four awards has been referred to as winning the Grand Slam of Show Business. The acronym EGOT was invented by actor Philip Michael Thomas.

I thought about this a great deal. It should be noted that all of these awards are difficult to win and arguments could be made for each one individually. However, I'm going with my gut and saying that the Oscar is the hardest one to get. I say this because to me the Academy Awards is the most prestigious of all the ceremonies and to walk home with one of these statues is more noteworthy than the others. That is an accolade that stays with you forever (not that the others don't) and often precedes your name during introductions. I also think that the Oscar is just more difficult to attain in general. Though you are correct in saying the Tony Awards have the fewest categories, the competition in the Oscars is the very best and the top of their game. To win one is a remarkable accomplishment (again, not that the others aren't).

It was probably Leonard who said the surest way to win one was to be a composer, which is true since there are music categories in each ceremony. Several actors who have an EGOT did so due to the spoken word category at the Grammys, which was since been compressed into one instead of multiple categories.



If we are looking at how many people have three of the four and which award has the longest list of those who need it, that would be the Grammys, as that list is 22, but close behind is the Oscar with 19. However, this gets more complicated than you might think. Three people reached EGOT status due to one of the four being honorary. It depends on what you count because honorary is non-competitive obviously. Those people are Barbara Streisand (Honorary Tony), James Earl Jones (Honorary Oscar), and Liza Minnelli (Honorary Grammy). Trey Parker, yes South Park's Trey Parker, only has three, but he actually has a Student Academy Award for a short film he made in 1993, if you count that. Nearly all of the people who are missing a Grammy have recognition for achieving the Triple Crown of Acting, meaning they won competitively in the Oscar, Tony, and Emmy ceremonies. Interestingly, Julie Andrews does not have a Tony and refused her nomination for Victor/Victoria in 1996 because the production received no other nominations.

Here the list of the 12 who won the EGOT competitively:


*Richard Rodgers (Composer)
*Helen Hayes (Actress)
*Rita Moreno (Actress)
*John Gielgud (Actor)
*Audrey Hepburn (Actress)
*Marvin Hamlisch (Composer)
*Jonathan Tunick (Composer)
*Mel Brooks (Director, Writer, Actor)
*Mike Nichols (Director)
*Whoopi Goldberg (Actress, Comedian, Talk-Show Host)
*Scott Rudin (Producer)
*Robert Lopez (Songwriter)




If you asked me who was the likeliest to win an EGOT next, I would say Kate Winslet, Cher, or Robin Williams, all of whom need a Tony and could conceivably do something on stage to earn that. My vote is on Winslet. You know she wants that EGOT. Lynn Redgrave is the only person to be nominated once for each ceremony without winning any. For more on the EGOT, including a list of those who have three, click here.

*As a bonus, I thought to myself, does anyone have a REGOT (Razzie, Emmy, Grammy, Oscar, Tony)? For a moment I was excited that I had coined this acronym, REGOT, but in doing more research I discovered that it has been used before. Cue sad trombone. Anyway, the only person to have a REGOT is Liza Minnelli, who won a Razzie in 1988 for two movies: Arthur 2: On the Rocks & Rent-a-Cop. Whoopi Goldberg has came close, she was nominated for two Razzies: The Telephone in 1988 and Eddie in 1996.



2) I thought Ellen was fine overall as Oscar host. Commonly the host starts off with doing a lot during the first half of the ceremony, but towards the second half the show is running behind and producers want to move it along, so aside from maybe one skit, the host basically just introduces presenters and such. That might be why it seemed to you like she stopped caring.





Quick Shot: Veronica Mars



We have the Veronica Mars movie hitting theaters this Friday, starring Kristen Bell and others. And so here are 5 episodes of the 2004-2007 series that you absolutely must familiarize yourself with before checking out the upcoming film.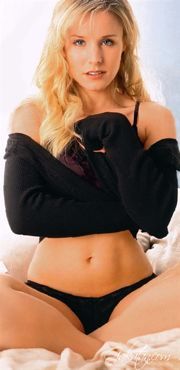 1) "The Bi**h is Back" (Season 3, Episode 20)
2) "Wrath of Con" (Season 1, Episode 4)
3) "Not Pictured" (Season 2, Episode 22)
4) "An Echolls Family Christmas" (Season 1, Episode 10)
5) "Leave it to Beaver" (Season 1, Episode 22)

My favorite scene from the show:





--Thanks to Misty for my banner.

"The plural of Chad is Chad?"
--From the movie Recount

comments powered by