SPOTLIGHTS
Ask 411 Movies for 03.17.14: This Article is Supported By The Clapper
Posted by Chad Webb on 03.17.2014

How many members of The Crazy 88s did The Bride take down in Kill Bill Vol. 1? How much do companies usually pay for product placement? The answers to these questions & more in the latest edition of Ask 411…







































An "Ask 411 Movies" column would be nothing without questions, so please toss them my way. Why should you ask me instead of using Google? Well, perhaps I'll tell you something you can't find there, or maybe you just like my conversation and soothing words. You can post any questions or thoughts below in the comments section, email me at cthomaswebb@gmail.com, or send me a tweet using the links below:













---




What I Watched This Week



This week I finished Ray Donovan, which is a solid show as I've said before with excellent acting from Live Schreiber, Jon Voight, and others, but it needs to find its own identity. I can see it doing that in the second season. I'm also caught up on Shameless, which is still outstanding. I saw Non-Stop and 300: Rise of an Empire recently, both of which were mediocre, with the latter edging out the former by a hair in terms of quality.

Based on 300: Rise of an Empire and its use of CGI blood, I thought of the following poll:




If want to know more about my movie tastes, check out my page on Letterboxd by clicking right here. Also, make sure to look at all the great articles and writers at 411, particularly in the Movie-zone because that's where I predominantly am, but all of the zones.







Deaths



--In case anyone was wondering, Wayne Knight is alive and well. One of my family members told me how crazy it was that Newman died in a car crash and my reaction was "What?!" I then looked online and discovered it was not true. Newman!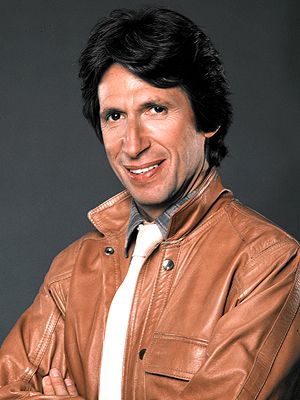 David Brenner passed away on March 15, 2014 from cancer. He was 78 years old. Brenner was a stand-up comedian, actor, and author who the most frequent guest (158 times) on Johnny Carson's The Tonight Show during the 70's and 80's. He also helped write, produce, and direct 115 documentaries over his career, which earned him 30 awards. He also wrote 5 books. He joked until his death. His final request was to have $100 in small bills tucked into his sock, "just in case tipping is recommended where I'm going." His gravesite will read: "If this is supposed to be a joke -- then I don't get it!," Brenner is survived by his wife, three sons and a grandson.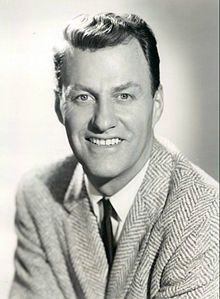 Richard Coogan died of natural causes on March 12, 2014, one week before his 100th birthday. Coogan was an actor best known for his portrayal of Captain Video in the space opera Captain Video and His Video Rangers from 1949-1950. After that he would appear on the CBS soap opera Love of Life and then the late 50's Gold Rush drama The Californians. He would go on to guest on many shows such as Gunsmoke, Bonanza, Maverick, and more. He had begun his acting career on Broadway, appearing in a half-dozen productions.

In case I forgot to mention a notable death this week, you can always peruse the list yourself by clicking here.



The Questions





Q:

Hey Chad. Another "Kill Bill" Question.

During the final act in vol. 1, before encountering Oren, The Bride takes on the sword-wielding gang called " The Crazy 88's" by herself.

Did she in fact wipe them out entirely? And by that I mean dispatching 88 foes one after another? I wouldn't put it past Tarantino considering the estimable body count of that scene. But I never bothered to count. Thanks. Color me curious if the gang name was meant to be fictional/literal, or taken from an actual Japanese street gang that he uncovered while doing research.
--Ben



A:



Kill Bill: Volume 1is an American action/thriller film written and directed by Quentin Tarantino from 2003. It is the first of two films that were theatrically released several months apart, the second one titled Kill Bill Volume 2. Kill Bill was originally scheduled for a single theatrical release, but with a running time of over four hours, it was separated into two volumes. Kill Bill: Volume 1 was released in late 2003, and Kill Bill: Volume 2 was released in early 2004. The two films are frequently referred to collectively as simply "Kill Bill."

They follow a character initially known as "The Bride", a former member of an assassination team who seeks revenge on her ex-colleagues who massacred members of her wedding party and tried to kill her. The movie is often noted for its stylish direction and its homages to film genres such as Hong Kong martial arts films, Japanese chanbara films, anime, Italian spaghetti westerns, girls with guns, and rape and revenge.

In fact, there are not 88 members of The Crazy 88's. In the YouTube clip below, you can see Bill talking about the group and that they picked the name probably because it sounded cool. I've also found that the #88 is lucky in Japan, but who knows? As far as how many people The Bride actually took down at the House of the Blue Leaves, it is 57.





Q:

Hello Chad,

I have a few questions for you.
1) About South Park and the World of Warcraft episode. I know that Blizzard helped with that episode, but is there any other episodes where a big company as participated?
2) Same question, but for other shows.
3) Which leads to a question about products placement. In Wayne's World, there is a scene where Wayne and Garth show lots of different products. Do you know if they decided to make fun of the products since they had to show them or was that scene originally planned like that.
4) Has there been an instance where a movie director or actor/actress refused to do product placement? Either for their art or because they did not like the product.
5) Is there a fix amount the companies pay for a product placement? How much do you think a movie (percentage wise) can get in product placement.
--Christophe



A:



--First off, I am going to hold your 6th and 7th questions until next week. Thanks for sending them!

1) Ok, so I did a lot of research trying to find out if Trey Parker & Matt Stone collaborated with anyone else and I came up with zilch. They did indeed collaborate with Blizzard Entertainment for the episode "Make Love, Not Warcraft," But I did not unearth any other team ups. South Park has done some popular episodes using live-action and other styles of animation different than the norm, but as far as I can tell, no huge companies were behind them. I speak of course to episodes like "Good Time With Weapons," which incorporated anime, and "Major Boobage," which was an homage to the film Heavy Metal and used rotoscoping. I know that the episodes "Go God Go" & "Go God Go XII" featured a Nintendo Wii, but they did not collaborate with Nintendo on that. They have collaborated with Acclaim to make video games, but that's all I discovered.



2) I might need some more details on what you mean by "collaboration." In terms of animation (as above) I understand, but I'm going to look more into this one and hopefully I can come up with some examples next week. As we're dealing with decades of television and the fact that the definition of "big company" might vary depending on who you are, it will take some digging. Preliminary research has not turned up many famous results. Though, judging by your next questions, if you want examples of collaborations based on product placement, the list could be endless.



3) Wayne's World is a 1992 American comedy film directed by Penelope Spheeris and starring Mike Myers in his film debut as Wayne Campbell and Dana Carvey as Garth Algar, hosts of the Aurora, Illinois-based Public-access television cable TV show Wayne's World. The film was adapted from a sketch of the same name on NBC's Saturday Night Live. The film grossed US$121.6 million in its theatrical run, placing it as the tenth highest-grossing film of 1992 and the highest-grossing film ever based on a Saturday Night Live skit. It was directed by Penelope Spheeris, with Myers co-writing the script. It was filmed in 34 days.

According to the commentary on the DVD featuring Penelope Spheeris, the product placement scene was planned, but the companies were not. Obviously this sequence showcases Wayne and Garth making fun of themselves, lambasting the very thing they are doing, and mocking pop-culture at the time. They chose Doritos, Pepsi, Reebok, etc. at the last minute and had to get approval to do so. As far as how much money was exchanged (if any), I cannot say. From what Spheeris was saying, it was all done very quickly.



4) I'm sure there have been plenty of cases where a director, actor, or actress has refused that a certain company or brand be associated with a project featuring their image, whether it be because they didn't like it or couldn't get a salary increase, but if so, this is usually not significant enough news to report. The negotiations for product placement and so forth are done in rooms with lawyers, agents, and studio executives and it's generally not scandalous. There have been cases where a performer will demand more money for a film because they feel their image or likeness will improve the sales of a brand. The most noteworthy product placement contracts and disputes occur within the James Bond universe because those companies pay top dollar to have their products appear. They know it will result in a sales boost. For instance, in the 2002 Bond film Die Another Day, Smirnoff withdrew from its long association with the franchise because they wanted to appeal to a younger audience than they thought were watching the movies at the time. So the Finlandia vodka company was used in that title.



5) The short answer is no and there is no specific amount. It all depends on the project, how much exposure it will be getting, and how much the company is willing to fork over. Companies might be expected to pay more money if the product is verbally mentioned, if it appears "in focus" or in the foreground/background, and so on. It could cost anywhere from nothing to north of $50 million for one movie. If a production company, director, or writer wants to showcase a brand in a specific scene they might just use one they like themselves, which wouldn't cost anything. The most expensive deals on record deal with, once again, the James Bond movies. Ford and Aston Martin reportedly paid $50 million just to have their cars appear in the movies. These movies always earn excellent money with placements due to the high-tech/gadgetry theme and the worldwide appeal.

Generally, a brand or ad agency pays a product placement firm a yearly retainer to read scripts, find the proper projects, arrange deals with producers, and deliver the product to the set. Cars and beverages will pay more because they are in competitive markets. Mainstream films, summer blockbusters, and highly anticipated sequels will cost more due to their reputation, international success, and box office grosses. For more information on product placement, click here and here.



Famous Examples of Product Placement in Movies



*One of the earliest examples of product placement was the 1927 silent movie, the first ever Oscar Best Picture winner, Wings, which featured a plug for Hershey's chocolate.




*The 1982 Steven Spielberg film E.T. the Extraterrestrial used Reese's Pieces. Hershey's saw a 65% increase in profits.



*In the 1995 Pixar film Toy Story, the Etch-a-Sketch is notably used in certain scenes. That company saw an increase of a staggering 4,500%. Mr. Potato Head saw a boost of 800%.



*In the 1983 picture Risky Business starring Tom Cruise, the film rescued a struggling sunglasses company called Ray-Ban. That year they sold 360,000 pairs. Cruise helped Ray-Ban out again in 1986 with Top Gun.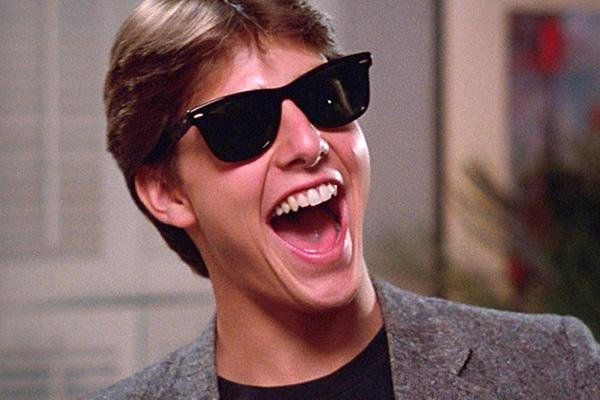 *The 2003 heist remake The Italian Job gave the spotlight to BMW's Mini-Cooper. They saw a 22% increase in sales after that.



*Many people might think the 2000 film Cast Away starring Tom Hanks would be on obvious answer because Fed Ex is featured so prominently. The company did not pay for the screen time, yet saw an increase in awareness in Asia and Europe where recognition was low.



*The 1992 sequel Home Alone 2: Lost in New York gave the world the debut of the Talkboy recorder…except at the time the gadget did not exist. Tiger Electronics waited one year until they realized the demand was there and released a version of it in stores.



--Of course this is just a rough list. We could go on and on and on. If you can think of any great examples (or bad ones), feel free to say so below!



Quick Shot: Kate Winslet



We have the first installment of the Divergent franchise hitting theaters this Friday, starring Shailene Woodley, Theo James, and of course Kate Winslet to name a few. And so here are 5 Winslet performances that you absolutely must familiarize yourself with before checking out the upcoming film.




1) Eternal Sunshine of the Spotless Mind
2) Heavenly Creatures
3) Hamlet
4) Mildred Pierce
5) Revolutionary Road/Titanic



--Thanks to Misty for my banner.

"The plural of Chad is Chad?"
--From the movie Recount

comments powered by