SPOTLIGHTS
411 Fact or Fiction Movies/TV 3.21.14: Week 425
Posted by Ben Piper on 03.21.2014

Would a Matrix prequel trilogy be a bad idea? Will Divergent fail to launch a new franchise? Will Muppets Most Wanted be a satisfying sequel? 411's John Dotson and Terry Lewis debate these topics and more!




Boy,ask one divisive question about The Fantastic Four and the comments section lights up like a pinball machine. Everyone seems to have their own points of view on the subject, which is what a good Fact or Fiction question should bring up and out. Thanks to everyone that chipped in their own two cents worth.

This week doesn't look to have a 'sexy' subject like that one, but we'll make do with what we've got. Here to help out this go 'round are John Dotson and Terry Lewis. Let's see what's on their minds, shall we?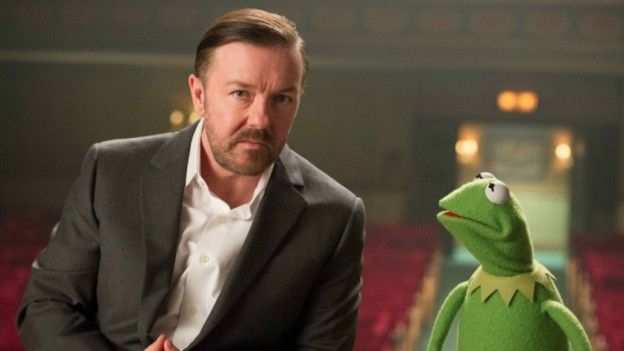 1. Muppets Most Wanted will be a satisfying and entertaining follow-up to the 2011 reboot.

John Dotson: Fact. I was concerned until I did a little research on the sequel. Besides the absence of Jason Segel as a writer and actor, most of the heavy-hitters remained involved. Nicholas Stoller, who wrote and directed such hilarious features like Get him to Greek still has a writing credit.. Not to mention Bret Mckenzie of Flight of the Conchords is still providing songs in the sequel. So, overall I do believe this will remain another great visit with our Muppet pals. What concerns me most is how well the Muppet sequel can compete against the opening of Divergent. These young adult novel properties are wrecking shop at the box-office and I'm concerned The Muppets won't stand out this weekend. I'm seeing it no matter what though. I'm still a Muppet of a man!

Terry Lewis: Fact. I doubt it'll be AS good as the "reboot/return" film from a couple of years ago yet I still say fact to entertaining and satisfying at very least. I feel Segel will be a massive loss on and off screen - perhaps too much for Stoller and McKenzie to pick up the pieces. It looks watchable by all means but I just have the fear of 'sequel-itus' where they'll try and do the first film bigger & better and not having the same impact of the original. Going through the reported cameos list, I couldn't help but think "well where were you guys the last time round?" - seems a bandwagon for artists and actors to jump on this time round. Then again, I'm moaning too much and I'm still happy to sit down and be entertained for 90 minutes by The Muppets. I don't echo John's fears of the film being wiped out by Divergent. In fact, I'd wager a friendly pint Most Wanted will triumph at the box office over it this weekend.

Score: 1 for 1

2. A prequel trilogy for The Matrix would be a money-grubbing bad idea.

John Dotson: Fact. Yes, please lord almighty let this property stay dead. When the first Matrix released I was absolutely blown away by the concepts and tech work. It's a truly brilliant action film in every way. Then the sequels happened and almost crushed what came before. The last thing anyone needs right now is more Matrix films and I pray Andy and Lana Wachowski just put the notion to bed, and keep making original stuff. Cloud Atlas wasn't my favorite film but there is a ton of brilliance in that adaptation. Plus, they have me quite intrigued by their new original property Jupiter Ascending. Keep taking risks Wachowskis and don't bother with the old stuff. The Matrix had its time.

Terry Lewis: Fact...Just. If there was an intriguing idea for a prequel film, I would actually get behind it because there's room to tell more stories in The Matrix Universe BUT a trilogy? No. Simply because the Wachowskis had the ball to do that before and blew it massively. What good ideas were in Revolutions that were clear and easy to comprehend? Nothing springs to mind. It's been a nice chunk of time to revisit The Matrix to me for it to be interested in one film. Plus I'd love the Wachowskis to have a go at modern filming techniques like HFR-HD and the like.

Score: 2 for 2

3. Seth Grahame-Smith would be a poor choice to direct a remake of Something Wicked This Way Comes.

John Dotson: Fiction. This is a tough one for me because I have neither seen Something Wicked This Way Comes or read Seth Grahame-Smith's work. The only thing I have seen to judge Grahame-Smith by is Dark Shadows, and that's not the best starting point. That said, I hear both his novels-- Pride and Prejudice and Zombies, Abraham Lincoln, Vampire Hunter-- are great reads with lots of creativity. As far as the film itself, it seems like the original didn't make a huge splash when it was released by Disney, and the critical reception described a film worth revisiting. This isn't a property like Robocop with a fanbase of angry fans shaking their fist at a remake. I say if there is potential to improve, go for it! Let him have a shot.

Terry Lewis: Fiction. Hands up time - I had to do a fair bit of research on everyone involved here but I quite liked Dark Shadows and Seth Grahame-Smith impressed me with a distinctive artistic style with that. From what I've read, he would suit a film of the book Something Wicked This Way Comes and, despite some anti-recommendations from friends, I'd be lying if I wasn't intrigued by his writing output so this very creative guy is certainly worth a go. One thing I'd say though: reading through the book's plot, surely this is something that would play straight into the hands of one Tim Burton at first thought?

Score: 3 for 3



Switch!!!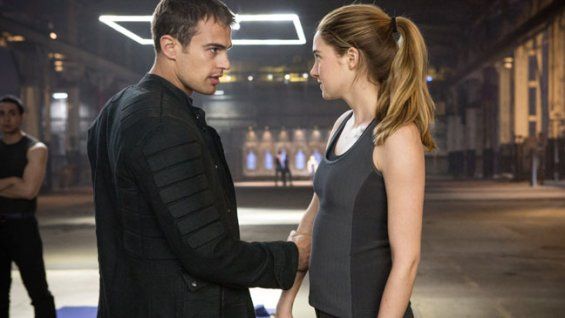 4. Divergent will fail to successfully launch a new movie franchise.

Terry Lewis: Fact. Depends on your margin of success. I looked through the trailer to this one again after last month's Movies Roundtable and it's lost a chunk of good will for me. Pretty much a hybrid of the Sorting Hat of Harry Potter meets the Government conspiracy plot of Hunger Games makes it familiar enough to get people through the door and into cinemas, but I reckon this will be more Percy Jackson than the second coming of Twilight. Reasonably successful first with diminishing sequels with a modest return. Can't see this breaking out and doing gangbusters with the teen market as it's a tad too sci-fi for that lot to me.

John Dotson: Fiction. As I said in a previous blurb, never doubt the power of "Young Adult Novel" properties. The Divergent books already have a built in fanbase, as well as a solid marketing lead up. The reviews right now tell a different story of the film's quality, but is it going to stop the teen fanbase from running out to watch Divergent? Hell no. Look how terrible the reviews were for almost every Twilight film. That said, I do not believe Divergent will have a lasting success after its first weekend. My prediction, Divergent will open strong and get blown to smithereens by Noah and Captain America: The Winter Soldier. The studio having picked the release date most likely realized this already, so I doubt it will factor into their decision to continue a franchise. I'm not saying this should or will happen, I just wouldn't bet against a franchise. Especially during the sparkly vampire era.

Score: 3 for 4

5. You'd be interested in 3-D re-releases of both Ratatouille and The Incredibles.

Terry Lewis: Fiction. I really don't rate Ratatouille and the horrible advent of 3-D is the last thing that would get me to see it again. However, I've yet to see The Incredibles all the way through so if a 3-D re-release of it happens to fall on a time when I'm free and not broke, then by all means, Disney is free then to fleece me of 12 British pounds there. In general, I've never really seen a film, animated or not, and thought "Man I'd love to see that again in 3-D" since alot of them aren't produced with that format in mind. I don't know what it's like across the pond but 3-D feels so contrived and paying for something I don't even want to see which doesn't even work properly half the time. The fact the chain of cinemas I'm a season card carrying member of doesn't even offer a great choice of non-3-D screenings when the next big thing in 3-D is released, forcing me to go to 3-D viewings, gives me an unfair hatred too perhaps.

John Dotson: Fiction. Yeah, this has cash grab written all over it. Pixar has found themselves without a film for the year 2014, and with stockholders to consider, this feels like a move to keep themselves afloat for the time loss. Don't get me wrong, both films are fantastic, and it would be nice to revisit these great Pixar releases from director Brad Bird. However, if it wasn't made for 3D to begin with, then the whole use of the format is nothing short of gimmick. They could release it without the 3D, and I'd probably be more inclined to go. Sadly, Disney and Pixar think the answer for giving us a second shot at these classics is giving us an unnecessary 3D conversion with a slapped on three dollar up-charge.

Score: 4 for 5

6. You'd watch a TV miniseries of The Mist developed by Frank Darabont.

Terry Lewis: Fact. Definitely would, although he's already adapted the same Stephen King book once before in a perfectly fine, watchable film... making it a bit of a weird choice. I guess there's pressure to get another King-related TV show after Under The Dome. Darabont's TV track record is nothing short of superb though. Walking Dead is still doing fabulous ratings and that first season and bits of the second which Darabont were a part of were a damn good adaptation of the comics and Mob City has it's moments before it was cut short. Hell, his film work is a-okay too with fellow King page-to-screens of Shawshank Redemption and Green Mile. If anything this will be at least a decent viewing experience if it goes through. Just be strange to see the same guy adapt the same property twice.

John Dotson: Fact. If Darabont was adapting Garbage Pail Kids into a series, I'd watch it. The man just knows how to do character and story, most of all he understands Kings work better than most. I have to agree with Terry though as far as how much we need this, when we have a perfectly fine film already. I can see the possibilities though if it were to happen. Instead of focusing on the survivors inside the grocery store, maybe Darabont wants to take us further into the mist. Such as what were other places like? How far did it spread? What other creatures lurk within the mist? With Darabont's approach the possibilities are endless. As long as he is involved I'm game for another trip into The Mist.

Final Score: 5 for 6

John and Terry are in almost complete agreement. Thanks to them both for helping out, and see you again next week!
-BP



TWITTER

http://www.twitter.com/411s_Ben_Piper
http://www.twitter.com/411mania
http://www.twitter.com/411wrestling
http://www.twitter.com/411moviestv
http://www.twitter.com/411music
http://www.twitter.com/411games
http://www.twitter.com/411mma




comments powered by