SPOTLIGHTS
The Hollywood 5 & 1 3.29.14: Sophia Bush Vs Katie Cassidy Edition
Posted by Steve Gustafson on 03.29.2014

Kaley Cuoco is your "& 1" Model of the Week and Sophia Bush takes on Katie Cassidy in Vs! Plus thoughts on backlash against the new Teenage Mutant Ninja Turtles trailer, Gwyneth Paltrow taking a break from acting and more!








































A WORD FROM STEVE...
Welcome back! How was your week? We're back for another week of hot women, the biggest Hollywood news, and some celebrity gossip! For some additional reading you can check out my Comics 411. Or you can check out my Big Screen Bulletin for more movie related news and thoughts!

Click and read my interview with Playboy's Miss March Britt Linn!





I'm bringing the Spike and Mike's Sick & Twisted Festival of Animation to DC! Presented by Spike & Mike on Thursday, April 10 at 7:30 PM at AMC Loews Georgetown 14 & IMAX (3111 K St NW, Washington, DC, 20007). Tickets are only $10.00 so if you live in the area, come on out and have a great time! Grab your tickets HERE!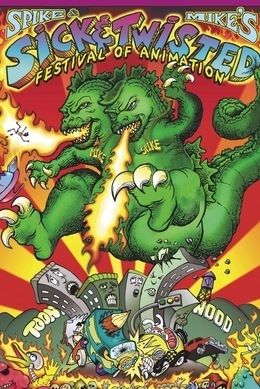 OK, who's greeting us this week? None other than Courtney Stodden ! Do you ever wonder where some of these ladies will be in 5, 10, 20 years down the road? Will Courtney achieve stardom like Kim Kardashian or just be someone with a really short wiki page? No matter what, here's Stodden in a new Instagram selfie.





Last week Elisha Cuthbert took on Megan Fox. Here are the results:

Elisha Cuthbert 79.59%
Megan Fox 20.41%

Not even Megan's new buzz on her role in TMNT could help her overcome Elisha! This doesn't bode well for Fox. This week we have two new ladies entering VS. First up is the lovely Sophia Bush, fresh from her Maxim pictorial. She takes on Katie Cassidy, fresh from her making fanboys happy.



Sophia Bush VS Katie Cassidy









VOTE!




PIC OF THE WEEK!
Here's Nikki Giavasis. What did she do to get this honor? Take a good look at these three pictures and let me know.




Hey! What about a two-play! Chrissy Teigen stripped down again and shared a naked photo on Instagram. For fun? Eh. This time she's firing back at critics complaining that she needs to cover up. On March 11, the model shared a photo of herself wearing just a pair of bunny ears, sitting strategically on a couch so that her nude photo wouldn't have to be deemed NSFW in violation of the site's rules. Does she go too far? Does it matter?





WHAT THE HELL?
Paramount Pictures has released the trailer for Jonathan Liebesman's Teenage Mutant Ninja Turtles, produced by Michael Bay. The film will be released on August 8 and stars Megan Fox, Alan Ritchson, Jeremy Howard, Pete Ploszek, Noel Fisher, Will Arnett, Danny Woodburn and William Fichtner. Superhero Hype did an interview with screenwriter Andre Nemec. Here are the highlights:

On how big of a fan he was before he got the job: "I was a fan, but I wouldn't say I was a lunatic fan. I did have the old Eastman and Laird black and whites in the office. I knew very well the cartoons and the movies. I didn't have the bedsheets. I didn't have the lunch pails. I had a neighbor who had the Turtle Van. That was as close as I got, but I was a fan enough to know the differences between the original comics, the cartoon and the various iterations of the movies. "Turtles Forever" does a really great job of taking you through all the different iterations and how they've been drawn and how they've been rendered. Sort of what their attitudes are. Taking the job was less daunting and more just the opportunity to play in a really amazing sandbox with Michelangelo and Donatello and Leonardo and Raphael. It was a lot of fun to sort of break it out and find our own take and our own version of what we think the turtles are."

On if Krang and Dimension X could appear in a sequel: "Dimension X is a lot to cover. But yeah, we had to create our own versions of what these turtles are to not just be recreating stuff that was already out there."

On the tone of the film: "Tone was a very interesting question on this movie as far as how dark we really wanted to go. It's really all in the conflict between the characters. That was the driving principle. The color palettes that were chosen were not designed to be "Dark Knight"-ish in that regard. We weren't looking to make that movie. I'm a huge fan of that movie, but I didn't eat gobs of popcorn while I was watching that movie. We certainly didn't want kids to be running for the exits. 'Mommy! Why did he do that?!' We weren't looking for that. We really wanted to entertain and have fun with it. I think we skate — we live — on a very fun line in this movie, whether it's the action feeling real and exciting, but also fun and adventurous. It really never feels dark in a way that would startle you out of your chair or make you fearful."

What do you think of this movie? Can it overcome the bad buzz it has?






TWITTER-A-GO-GO!
Make sure you're following all the comings and goings around 411mania on Twitter! Follow me for some witty tweets from time-to-time as well. Dana White, Jesse Jane, and Larry Csonka follow me. What are you waiting for?



http://www.twitter.com/stevethegoose
http://www.twitter.com/411mania
http://www.twitter.com/411wrestling
http://www.twitter.com/411moviestv
http://www.twitter.com/411music
http://www.twitter.com/411games
http://www.twitter.com/411mma









Are You Ready for the Sinister Six?
Entertainment Weekly has revealed the Amazing Spider-Man 2 had made the cover of the latest issue. It also reports that the sequel will set up a future Sinister Six film that was previously announced.

The film was directed by Marc Webb and stars Andrew Garfield, Emma Stone, Jamie Foxx, and Dane DeHaan. There will be two more after this in 2016 and 2018, along with the Sinister Six and Venom spin-offs. While the studio hasn't revealed the lineup, Garfield said he enjoyed the villains Venom, Doctor Octopus, Kraven and the Vulture.

Sony Pictures Co-Chairman Amy Pascal said: "At the tail end of this movie we set up some of the other characters that will probably end up being in the Sinister Six. We're going forward on all fronts.

Avi Arad added: "Villains can be very entertaining. It's not like somebody's born and they're a villain. Something happens and it changes their lives. Some people can deal with it — they become the heroes. Some people can't and hate the world because of what they felt was done to them — they become the villains."

Producer Matt Tolmach said: "Great villains are the characters you remember. There's a lot of us in those people. It's hard to identify with people who are good all the time."




What do you think of Green Goblin?




Indy!
This week has a casting rumor but it's NOT for Star Wars: Episode VII! Originally, Latino Review reported that Bradley Cooper was on a list of names to replace Harrison Ford in the Indiana Jones franchise. According to the site, it was still unclear if the fifth Indiana Jones film will feature Ford as the adventuring professor or a new actor picking up the baton.

Not so fast Latino Review! According to a source close to the production, Cooper is not under consideration to star and there are no plans to reboot the franchise with another actor. Indiana Jones producer Frank Marshall sent out some tweets on Wednesday putting the rumor to rest. Kind of.

When it comes to Ford, some people are pretty clear. "He is Indiana Jones," producer George Lucas said about Ford before Indiana Jones and the Kingdom of the Crystal Skull was released in 2008. "If Indiana Jones wasn't in it, you'd have to call it 'Mutt Williams and the search for Elvis.'"

No one wants that.

Last year, Ford suggested that he could still play the role, despite age. "We've seen the character develop and grow over a period of time and it's perfectly appropriate and okay for him to come back again with a great movie around him where he doesn't necessarily have to kick as much ass," Ford, who turns 72 in July, told The Telegraph.

That's very nice but the studio sees dollar signs so expect this to get the reboot in the next 5 years.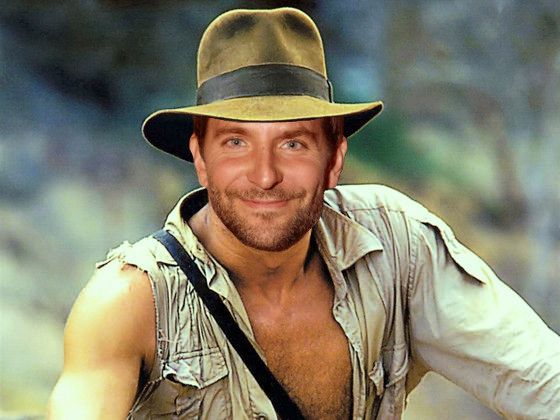 Would you have accepted Cooper as Indy?




Ultron!
A new set video from BadTaste.it for Avengers: Age of Ultron has surfaced online. You can watch the video in the player below. The new video features Hawkeye, Scarlet Witch, Quicksilver, and Ultron in action.

The film is due out in theaters on May 1, 2015.





Are you digging this?.




Oh, Gwyneth!
Gwyneth Paltrow had a busy week. So busy that she is taking a bit of break from acting to focus on her kids.

"I have to go back to mommy … I have a rule about one movie a year, so I can't shoot anything for a while, but I'm developing some material and working on the site [Goop] and raising kids," Paltrow told E! News, prior to announcing her split from husband Chris Martin.

"I think it's different when you have an office job, because it's routine and, you know, you can do all the stuff in the morning and then you come home in the evening," she continued. "When you're shooting a movie, they're like, 'We need you to go to Wisconsin for two weeks,' and then you work 14 hours a day and that part of it is very difficult. I think to have a regular job and be a mom is not as, of course there are challenges, but it's not like being on set."

Paltrow and Martin announced their split Tuesday in a statement on Goop. They have chosen to separate after 11 years of marriage.

Sorry. They are going through a "conscious uncoupling".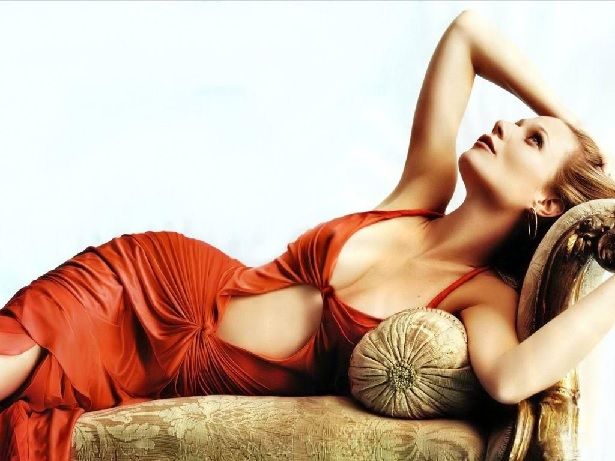 Are you a fan of Paltrow!




What's the VIDEO BUZZ?
Warner Bros. has released the second trailer for the latest film from Lana and Andy Wachowski, Jupiter Ascending.

Jupiter Jones (Mila Kunis) was born under a night sky, with signs predicting that she was destined for great things. Now grown, Jupiter dreams of the stars but wakes up to the cold reality of a job cleaning other people's houses and an endless run of bad breaks. Only when Caine (Channing Tatum), a genetically engineered ex-military hunter, arrives on Earth to track her down does Jupiter begin to glimpse the fate that has been waiting for her all along—her genetic signature marks her as next in line for an extraordinary inheritance that could alter the balance of the cosmos.

The film will hit theaters on July 18.

What do you think?






Welcome back to the & 1 Model of the Week! It's pretty obvious what this is. A couple pictures of a sexy gal for you to look at before clicking to the next article. This week our & 1 Model is ...Kaley Cuoco!


Ladies and Gentlemen, I present...Kaley Cuoco!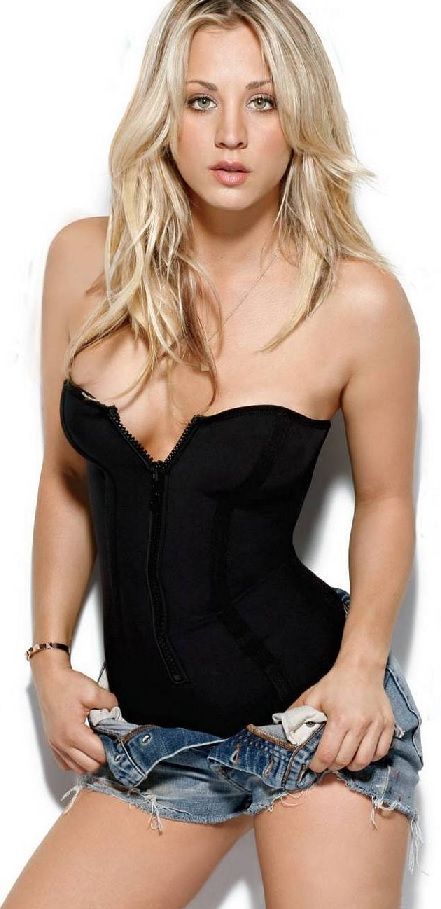 Before I say GOODBYE!
I started a suicide prevention resource site. Give it a look and share! www.youcanendure.com . If you or someone you know is feeling isolated, don't hesitate to call the National Suicide Prevention Hotline 1-800-273-8255. Finally, if you have some down time and are looking for a great place for great fun, check out Tiger Flash Games!


All pictures courtesy of Maxim Magazine, Complex, Huffington Post, V Magazine, People, FHM, Details magazine, www.cnn.com, and www.imdb.com.
comments powered by