SPOTLIGHTS
Ask 411 Movies for 03.31.14: Rock 'n' Roll All Night, Answer Questions Every Day
Posted by Chad Webb on 03.31.2014

Will Argo be remembered as a classic? Is Modern Family a mainstream version of Arrested Development? Are reality competition shows scripted? All that and more covered this week in Ask 411 Movies!







































An "Ask 411 Movies" column would be nothing without questions, so please toss them my way. Why should you ask me instead of using Google? Well, perhaps I'll tell you something you can't find there, or maybe you just like my conversation and soothing words. You can post any questions or thoughts below in the comments section, email me at cthomaswebb@gmail.com, or send me a tweet using the links below:













---




What I Watched This Week



This was a packed week, but I did manage to see a lot of movies. Divergent wasn't that good. The Grand Budapest Hotel was a solid Wes Anderson film, but not as good as Moonrise Kingdom. So far I've only watched part 1 of Nymphomaniac, but I really enjoyed that. I also saw Sabotage with Mr. Schwarzenegger. I dug it, but most critics seemed to have hated it. Elsewhere, I finished True Detective, which is a masterpiece for sure. And I'm catching up on other shows. My wife and I have also finally started The Bridge, which has been gathering dust on our DVR for months now.

If want to know more about my movie tastes, check out my page on Letterboxd by clicking right here. Also, make sure to look at all the great articles and writers at 411, particularly in the Movie-zone because that's where I predominantly am, but all of the zones.


Deaths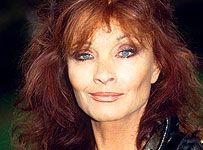 Kate O'Mara passed away after a short illness at the age of 74. She was an English film, stage, and television actress. She is best known for her role in the primetime soap opera Dynasty. She also had roles in The Brothers and Howard's Way, not to mention guest roles on The Saint and The Avengers. In terms of movies, she can be seen in two Hammer horror releases: The Vampire Lovers and The Horror of Frankenstein. Her stage career spanned around 5-6 decades. She is survived by two children.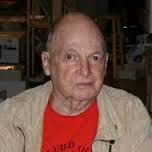 Lorenzo Semple Jr. died on March 28, 2014 at the age of 91 from natural causes. He is an American screenwriter and playwright, known most for the 1960'ws Batman series. He also wrote the following scripts: Papillon, The Sporting Club, Three Days of the Condor (with David Rayfiel), The Parallax View (with David Giler), Never Say Never Again, and Flash Gordon (with Michael Allin). Later in his life, Semple and retired agent and producer Marcia Nasatir reviewed movies on YouTube as the Reel Geezers.

In case I forgot to mention a notable death this week, you can always peruse the list yourself by clicking here.



The Questions





Q:


1.) I've seen an interview where Mitch Hurwitz claimed that Modern Family was a more mainstream Arrested Development. Thoughts? Can you find other shows that were mainstream versions of existing shows.

2.) Watchmojo.com have this thing where they do the best movies of each decade. Give me your thoughts. But before every video, they claim that the movie picks are not just critical masterpieces. For this decade, what are movies that you know will be remembered and consider classics for year to come? My pick is the Avengers, no doubt will it still be remembered.

3.) When it comes to reality shows, its common knowledge that its been planned out. But what about reality competition shows? Are the fights and problems still scripted? Are the competitions themselves scripted?
-georgeharris



A:



1) I did try to track down that interview, but I couldn't locate it. Granted, I could have searched longer. To be honest, I'm not sure I agree 100% with his assessment. Certainly I can see a few similarities, but Modern Family always struck me as borrowing heavier from The Office and maybe a couple other family-themed shows I can't think of. But to answer your question, I might need some time to think of specifics.

I can say that often on television, especially with regard to comedies, ideas are recycled from one super successful title and then spun their own way as newer versions emerge. Take Seinfeld for example. You have three guys and a girl getting into crazy situations. It's Always Sunny in Philadelphia definitely took that template, changed the city, and put the location in a bar. And from that series spawned any number of shows where a trio or foursome or higher number of pals get into ridiculous situations: Workaholics, The League. There are other trends like this. Take a show that concentrates on one family in one house (The Honeymooners, All in the Family, and on and on). You can trace that, along with the police procedural, back decades to the beginning of TV.



You also have plenty of odd couple shows. The hit film from 1968 starring Walter Matthau and Jack Lemmon became the show from 1970-1975 starring Tony Randall and Jack Klugman. From there we had Perfect Strangers and you could even argue that 2 Broke Girls embraces that theme. Nowadays networks love to toss a group of friends or adults and relatives and force them into living together or near each other. Friends didn't originate this, but that series obviously inspired many shows that were spawned afterwards. Again, this really doesn't address the "mainstream" aspect of your question, but it does illustrate the trends we commonly see on TV.

I'll put my thinking cap on for more examples and you might see a longer list in the future. I would say Seinfeld is the most influential on shows in general as we can clearly see today. How many shows focusing on friends doing "nothing" do we see all the time?



2) When we are discussing what movies will age best and be remembered as classics throughout the decades, the sooner one tries to pinpoint that after they are first released, the harder it is. You might disagree with my choices and have some of your own. If we are sticking to just this current decade (2010-2013) and going back to 2010, I will give a short list of titles I think will experience a healthy longevity. As for The Avengers, that is an excellent film and right now Marvel can do no wrong in the eyes of many so I can see why that would be a top choice. I wouldn't put it on my short list because, while I love it, I think other movies are superior, plus you never know how the reputation can change as the Marvel universe keeps pumping out more adventures.



These are in no particular order and by the way, these ARE NOT what I would call "The Best Movies of the Decade," more like movies that I feel will age best that a lot of you might agree with. And it goes without saying that this is difficult to predict. Sometimes you just need to wait and see what efforts improve in the eyes of the general public.

*Django Unchained is a 2012 American western film written and directed by Quentin Tarantino, who made the film as a very stylized variation of the spaghetti Western, which takes place in the Old West, but primarily taking place in America's pre-Civil War South. The film stars Jamie Foxx, Christoph Waltz, Leonardo DiCaprio, Kerry Washington, and Samuel L. Jackson.
--I think most movies by directors like Quentin Tarantino and Martin Scorsese will age well and be considered "classic" because they invite repeated viewings more than most titles. I could write for a paragraph on why, but these are two filmmakers who know how to construct entertaining films that mix various genres adeptly and give off a timeless vibe.



*The Social Network is a 2010 American drama film directed by David Fincher and written by Aaron Sorkin. Adapted from Ben Mezrich's 2009 book The Accidental Billionaires, the film portrays the founding of social networking website Facebook and the resulting lawsuits. It stars Jesse Eisenberg as founder Mark Zuckerberg, along with Andrew Garfield as Eduardo Saverin and Justin Timberlake as Sean Parker, the other principals involved in the website's creation.
--This film has an energy and panache that gets better with each viewing. I haven't met anyone who acted like they didn't enjoy this one as much as they did when it was initially released. In fact I know many who have watched it a few times.



*Argo is a 2012 American political thriller film directed by Ben Affleck. This dramatization is adapted from U.S. Central Intelligence Agency operative Tony Mendez's book The Master of Disguise and Joshuah Bearman's 2007 Wired article The Great Escape. The latter deals with the "Canadian Caper," in which Tony Mendez led the rescue of six U.S. diplomats from Tehran, Iran, during the 1979 Iran hostage crisis. The film stars Affleck as Mendez with Bryan Cranston, Alan Arkin, and John Goodman in supporting roles.
--Oscar Best Picture winners tend to come under fire for any number of reasons as they grow older, but there are plenty that survive the bludgeoning of overhype and so forth and are still considered great. I believe Argo will age just fine. In fact, I think all of Affleck's directorial offerings will only get better.

*Toy Story 3 is a 2010 American 3D computer-animated comedy film, and the third film in the Toy Story series. It was produced by Pixar Animation Studios and released by Walt Disney Pictures. Directed by Lee Unkrich, the screenplay was written by Michael Arndt, while Unkrich wrote the story along with John Lasseter and Andrew Stanton, respectively director and co-writer of the first two films.
--This is already considered a masterpiece, and that won't change anytime soon. I've said it before, but as highly regarded as the original Disney classics are, so to will the string of great Pixar pics decades down the road. This franchise is the crowning jewel. Even if they do make a Toy Story 4, and it's not as good, people will still love this.

*Bridesmaids is a 2011 American romantic comedy film directed by Paul Feig, written by Annie Mumolo and Kristen Wiig, and produced by Judd Apatow, Barry Mendel, and Clayton Townsend. The plot centers on Annie (Wiig), who suffers a series of misfortunes after being asked to serve as maid of honor for her best friend, Lillian, played by Maya Rudolph. Rose Byrne, Melissa McCarthy, Ellie Kemper, and Wendi McLendon-Covey costar as Annie's fellow bridesmaids, with Chris O'Dowd, Jon Hamm, and Jill Clayburgh (in her last film appearance), playing key supporting roles.
--The quality of comedy movies in recent memory has severely declined if you ask me. The ones that are close to unanimously praised are few and far between. This is one that fits that category, or close to it at least. I doubt this will receive a sequel, so that is a bonus and every time it's on, people still laugh. At least the people I'm around do anyway.

*The Tree of Life is a 2011 American epic experimental drama film written and directed by Terrence Malick and starring Brad Pitt, Sean Penn, and Jessica Chastain. The film chronicles the origins and meaning of life by way of a middle-aged man's childhood memories of his family living in 1950s Texas, interspersed with imagery of the origins of the universe and the inception of life on Earth.
--This is probably a controversial pick. Bear with me. Think of how many Stanley Kubrick films were divisive upon their initial theatrical release but are were revisited as masterpieces or classics now. Not everyone was in love with Malick's bizarre piece, but I firmly believe that in 20-30 years it will not be nearly as polarizing as it is now.

I could have thought of others, but this is what came to mind off the top of my head. For my favorite movies from 2000-2009, click here.

3) From what I have read and seen via interviews, almost every reality show is scripted in some form. Where is gets cloudy is in defining what "scripted" means. I have read that some shows are scripted in that the people receive situations and scenarios they must act out, but this does not include specific lines. However, I have heard of shows that have scripts that are incredibly detailed, up to and including dialogue.



The fact is, while the notion that reality television is far from reality is gaining traction, these shows all operate with different rules. What I'm getting at is that it's not like every reality show films using the same type of script. One show might be more scripted and staged, whereas others are only loosely scripted. There is little consistency based on the research I have done. And we're discovering new information and secrets every day. Many of the networks and people who work on these shows are not exactly eager to spill their guts. There is much we do not know yet.



*The Bachelor and The Bachelor were revealed years ago to be scripted. The producers also edit the footage together in a manner to depict a fictional storyline, not to mention bullying them to say things to the camera. I don't know if the winners are planned out, but I doubt it. It wouldn't shock me to learn that they are, but who knows?

*Storage Wars is an A&E reality show where people bid on storage lockers of people who failed to pay the rent. It was widely publicized that the network stocks the lockers with items that make the show more interesting. They denied these claims, but it's hard not to believe the reports.



*Shows like Hell's Kitchen, Mystery Diner, and others are rumored to involve paid actors. In the case of Hell's Kitchen, it is said to be actors who eat the food. On Mystery Diner, I have read that the wait staff is comprised of actors who audition.

*Reality singing shows, such as American Idol and X-Factor, have all been criticized at one point or another for rigged voting. Who can tell if that's true or not? I wouldn't doubt it, but many people feel the auditioning process is pointless because the contestants are pre-selected. Is it scripted when the people get voted off? I'm honestly not sure.

*I looked up anything I could find on The Amazing Race. Most agree that it has to be staged to a point, but at the same time, everyone seems to think that the competition aspect of the series is legit and real. I don't watch this, so I can't say.



Most reality shows are edited in a particular way to heighten the drama in the eyes of viewers at home. With competition shows, most of the information we have is rumors and conjecture. Many weeks back I wrote about cooking shows and how Iron Chef was staged to a degree since the contestants knew about the secret ingredient. I do watch AMC's new show Game of Arms and when it comes down to the actual arm wrestling match, that doesn't strike me as fake in the least. Are the match-ups manipulated so certain people win and others lose based on weight class, etc? Could be, but that particular competition comes off as pretty legit to me. But to reiterate, much of the drama you see on these shows is scripted on some level.



Quick Shot: Robert Redford



This week we have Marvel's Captain American: The Winter Soldier hitting theaters starring Chris Evans. Scarlett Johansson, Samuel L. Jackson, and the great Robert Redford to name a few. And so here are 5 Redford performances that you absolutely must familiarize yourself with before checking out the upcoming film. And I didn't forget it, but sorry, I'm just not as big of a fan of Butch Cassidy and the Sundance Kid as others are.




1) The Sting
2) All the President's Men
3) The Natural
4) Three Days of the Condor
5) The Way We Were



And because I feel like it…from Last Action Hero: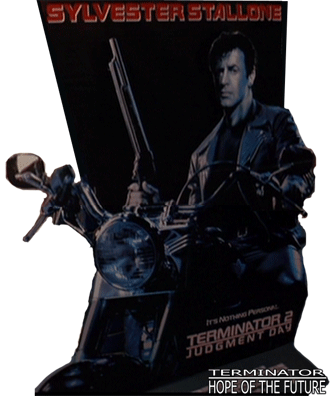 --Thanks to Misty for my banner.

"The plural of Chad is Chad?"
--From the movie Recount

comments powered by