SPOTLIGHTS
411 Movies Roundtable 04.02.14: April 2014
Posted by Chad Webb on 04.02.2014

Will Captain America: The Winter Soldier live up to the hype? Are we looking forward to Transcendence? Is 300: Rise of an Empire the big winner for March? The 411 staff takes a look!










































411 readers, before you I present the Movie-Zone Roundtable for April of 2014. All of us are hoping that Captain America: The Winter Soldier lives up to the trailer, none of us care about A Haunted House 2, and only one of us has seen the first Rio to consider seeing the sequel. Check out the rest of our thoughts!

For the April 2014 edition, the following staffers have contributed:

Bryan Kristopowitz: Creator of The Gratuitous B-Movie Column
Terry Lewis: Reviewer - Need for Speed
Paul LaPointe: 411 Staff Member
Jeremy Thomas: Host/Writer of multiple columns. The 8 Ball
Jeremy Wilson: Reviewer - The Grandmaster
Chad Webb: Columnist/Reviewer of Ask 411 Movies



THE MONTH THAT WAS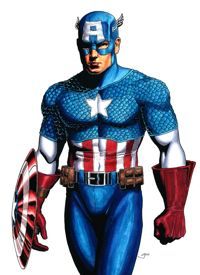 BRYAN KRISTOPOWITZ



Biggest Winner of the Month: Alfonso Cuaron, as he won Best Director at the Oscars for Gravity, and his TV show Believe hasn't been cancelled yet. I'd say that's a pretty good month for anyone.

Biggest Loser of the Month: Tyler Perry, as his latest movie The Single Mom's Club bombed at the box office. Perry's movies typically open with about $20 million or so, and as of me writing this The Single Mom's Club hasn't hit fifteen million yet. Perry has only had three real flops, so it's nothing to get worried about. If this happens again, though, with this next two or three movies it might be time for someone at Lionsgate to panic.

Biggest Movie News of the Month: Phantasm 5 is happening. It's been sixteen years since the last time Reggie Bannister and Michael fought the Tall Man, and that is just way too long between sequels, especially considering Angus Scrimm, the Tall Man hisself, is almost 90. This can't be released soon enough.

Your Most Anticipated Movie of the Month: Captain America: The Winter Soldier is a definite must see, and Transcendence looks pretty cool. And Brick Mansions looks worth seeing. Cuban Fury looks funny.

Recommended DVD Release of the Month: Anchorman 2: The Legend Continues, The Visitant (finally), and Legend of Hercules.

Classic Movie of the Month: Phantasm II (1988). Since we're apparently going to get a fifth Phantasm movie why not check out the previous Phantasm flicks? The second one is my favorite of the bunch. Yes, Michael Baldwin was replaced with James LeGros, but Reggie is back, the Tall Man is back, and because writer-director Don Coscarelli had a little money to play with damn near everything in Phantasm II is bigger and badder. There are more flying silver balls (including a big ass gold one), there are cool weapons (the four barrel shotgun is one of the greatest weapons in movie history), and everything is just more goddamn weird. I still don't know what the heck is really going on and I've seen the movie multiple times. And I'm probably going to watch several more times in my life, just to see if I can figure it all out (even with a fifth movie coming I doubt that Coscarelli is going to answer every question that the series has generated). I think I might eventually. Maybe.

Movie Quote of the Month: "Mike: One minute... we're gonna wake up. This is only a dream.
Liz: That's right. It's only a dream!
Tall Man: No! It's not!"
Michael (James LeGros), Liz (Paula Irvine), and The Tall Man (Angus Scrimm)- Phantasm II (1988)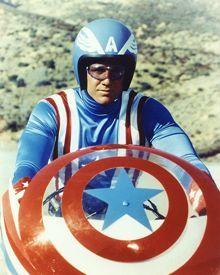 TERRY LEWIS





Biggest Winner of the Month: Amazing Spider-Man 2 trailers doing a damn good job in hyping me up - Of course, they're only trailers & best bits only etc. but I've been a bit skeptical since the Spidey reboot a couple years ago whether they could actually pull off a big Spidey superhero action blockbuster instead of going over familiar territory set out by Sam Raimi's trilogy. Trust Marc Webb to do something spectacular with the most recent trailers promising A LOT of action. This won't be a whiny, drawn out affair from the look of it. Tons of action sequences are hinted at and we could finally get that one kick-ass Spider-Man we've been after for years. I am super pumped for this sucker.

Biggest Loser of the Month: Tough one. I was tempted by American Hustle picking up nothing at the Oscars after it was so hyped up and nominated for tons, but the continuing downfall of Keanu Reeves with the disasteriffic production of Passengers. Poor guy can't catch a break after the bombing of 47 Ronin and his latest offering has lost it's second female lead, it's release date And The Weinsteins have pulled the plug on their distribution deal. Of course Keanu isn't directly at fault for all this and I kinda like the premise but the guy is starting to give off a whiff of failure.

Biggest Movie News of the Month: In a really quiet month, the Fantastic Four reboot announcement raised a few eyebrows with it's cast news with a few people giving out about African-American actor Michael B. Jordan playing white comic book character Johnny Storm. To be honest, I'm nowhere near as emotionally invested in the FF as some parts of the comic community but I don't get the small mindedness of why X can't be Y myself since it's clearly Chronicle director Josh Trank's vision based on the Ultimates version of the characters so most ties to continuity are off. No, what got my goat is, it all feels a bit low-key. Chronicle was fine but felt a bit low budget and there's not really a big name in the cast so far, compared to other comic movies to turn heads or fits like a glove. If you're generous, Jamie Bell is kinda ever since his BAFTA winning performing debut in Billy Elliot but he hasn't been in many blockbusters and the small weedy guy as the block meathead Ben Grimm? The rest I know have been good on TV and it's one hell of an opportunity for them. To me, I feel like it's the start of a comic book film too far and a bit of a disaster...

Additional: They've announced and given a release date for a sequel? Uh, Fox what if the first fails? Awkward.

Your Most Anticipated Movie of the Month: Tough call, but I'm going to cheat again as us Brits are getting Amazing Spider-Man 2 like two weeks before America. Fully expect me to do faces across the pond, going "nah nah nah-nah nah"!

Recommended DVD Release of the Month: All things considered, it looks to be a VERY quiet month on the home video release front for things I haven't caught yet, but Frozen is out in a fairly quick turn around from the cinema showings finishing up to it being available on home media a month later.

Classic Movie of the Month: Well in honor of another A Haunted House movie release, let's revisit something familiar in the guise of Thir13en Ghosts. A full on horror which somehow mixes in a family adventure in the same time with meh results, but that and poor acting aside, the brilliant cinematography and set building (the see through, clockwork house where the movie is set is bloody impressive), it's worth watching once to see some quality vision and ideas in horror films.

Movie Quote of the Month: "I need a volunteer." - Captain America to crowd of GI's, near the front in World War 2.
"I already volunteered. That's why I'm here." - Heckler 1, crowd laughs
"BRING BACK THE GIRLS!" - Heckler 2, crowd roars in approval - Captain America: The First Avenger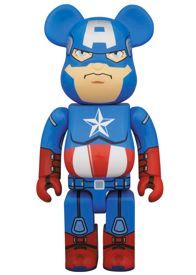 PAUL LAPOINTE



Biggest Winner of the Month: Given all the delays and all the hubbub around whether or not a 300 sequel was even necessary, here it comes to the tune of about 100 million. I rather enjoyed it, its no first attempt but given how washed out the genre got with its filming style following its release years ago the idea of a sequel just screamed flop. Of course even with all the knickity knack and such it still brings in the bros to watch buff men kill.

Biggest Loser of the Month: On the other hand of the spectrum the other Manly release that was "Sabotage" with the great AH-NAHLD at the helm again faltered to make ends meat. Last years "Last Stand" also failed to deliver and though "The Expendables" crew bring in the cash for there combined efforts solo projects without the benefit of name recognition are finally closing the door on boxoffice relevance. I guess we can just bide our time till the new "Terminator" movie hits screens to see the big man pull the greenbacks.

Biggest Movie News of the Month: It was pointed out earlier but like most of the writers here I am a horror hound. So having the info finally let out of the bag that another fucking Phantasm movie has been filmed and the teaser released I am over the horror blood moon. I never thought we could get Reggie, the orbs and especially the walking relic that is both the Tall Man and Angus Scrimm are also back fills me with horror joy.

Your Most Anticipated Movie of the Month: Comic fanboy alert (points to self) yup its Captain America. I was never much of a Cap guy when reading until Ed Brubaker stepped on and then again not after he stepped out but the Marvel cinematic universe is just two well put together that the films just shine no matter the character at the forefront. Robert Fucking Redford is in a SUPERHERO movie and well a bunch of other stuff. Reviews have also been steller and the Winter Soldier and Black Widow are badasses so pencil me in.

Recommended DVD Release of the Month: In a month filled with alot of ho hum releases and even more dreck I am going with a little indie called "Better Living Through Chemistry". Based on the book of the same name and written/produced and directed by the duo responsible for writing said book in the first place it has all the ingredients of being just swell. Also it starring Sam Rockwell does not hurt it one bit neither and having already seen myself I do say it is pretty swell indeed. Catch it on DVD April 14th.

Classic Movie of the Month: Though it is not really classic I can't but not like "Poolhall Junkies" (2002). Starring that guy from "Smallville" who was Lex Luthor and the ever awesome Christopher Walken its just a good 90 minutes of funny and pool house hustle.

Movie Quote of the Month: Joe: Yes, take that you motherless motherfuckers! (Chazz Palminteri) Poolhall Junkies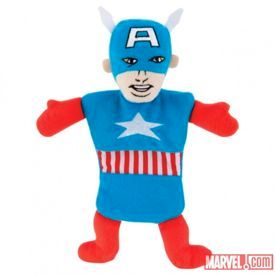 JEREMY THOMAS



Biggest Winner of the Month: It isn't doing the levels of its predecessor, but 300: Rise of an Empire strong-armed negative expectations away and has rolled on to become a successful little film in its own right. There were many people wondering if the film would be able to open decently considering the failure, either relative of abject, of similar period action pieces over the past couple years like the Titan films, Legend of Hercules and so on. But this one opened very well and has powered its way to over $300 million worldwide and that's nothing to sneeze at.

Biggest Loser of the Month: Arnold Schwarzenegger, as Sabotage opened worse than any movie he's starred in since Red Sonja. And that was twenty-nine years ago (factor in inflation and it opened way better) and it had less than half the theater count of Sabotage. We need to face it at this point; Arnold has name value. I'm not denying that. But that name value isn't enough to get people into the theaters. Maybe he'll get a boost from Terminator: Genesis and I'm certainly not suggesting his film career is over, but it's on life support at the very least.

Biggest Movie News of the Month: I'm gonna go with the reveal of Elizabeth Olsen and Aaron Taylor-Johnson as Scarlet Witch and Quicksilver in Avengers: Age of Ultron via set pictures. And I know everyone's freaking out about them, but just like every set picture I'm not worried about it. Listen, remember when we saw Mickey Rourke's first set pic as Whiplash in Iron Man 2, or Tom Hardy as Bane in The Dark Knight Rises? Or Andrew Garfield in Amazing Spider-Man set photos? Say what you want about the films themselves, but no one was complaining in the final films that Whiplash or Spidey's costumes were bad or that Bane looked puny. It's all gonna work out fine...and honestly, I think Wanda looks badass anyway.

Your Most Anticipated Movie of the Month: Captain America: The Winter Soldier, with Oculus a close second. What can I say? Comic book badassery and supernatural horror hijinks are totally my jam.

Recommended DVD Release of the Month: I was going to go with The Hobbit: The Desolation of Smaug, but the 2006 classic Once is coming out on Blu-Ray and that gets my easy pick. It's an amazing musical that I'm always trying to get more people to see and it's definitely going to be a buy for me. Seriously, check it out of you haven't.

Classic Movie of the Month: With Draft Day coming out, that makes me think of Jerry Maguire. One of Tom Cruise's best roles, it's one of those rare sports dramadies that is able to tell an engaging and emotional story while simultaneously balancing with the game stuff and it does it well. Remember when we loved Renee Zellweger? Well, this one will remind you. It's an all-time great.

Movie Quote of the Month: "Well, don't worry. Don't worry. I'm not gonna do what you all think I'm gonna do, which is just flip out! But let me just, let me just say, as I ease out of the office I helped build - I'm sorry, but it's a fact! - that there is such a thing as manners, a way of treating people. These fish have manners. These fish have manners. In fact, they're coming with me. I'm starting a new company, and the fish will come with me. You can call me sentimental. The fish - they're coming with me. Okay. If anybody else wants to come with me, this moment will be the moment of something real and fun and inspiring in this God-forsaken business, and we will do it together. Who's comin' with me? Who's coming with me? Who's coming with me besides 'Flipper' here? This is embarrassing"

Jerry Maguire (Tom Cruise), Jerry Maguire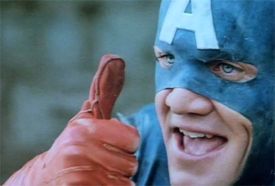 JEREMY WILSON



Biggest Winner of the Month: God. Yeah, even I'm surprised. After Son of God finished in the top 5 of February releases, both God's Not Dead and Noah will end up in the Top 10 for this month. After helming so many critically lauded films and gaining a strong cult following, who knew that Darren Aronofsky's first #1 opening would be a $130 million blockbuster relating the story of Noah and the Ark. Now, if we could just get some of these God-centric movies to be, you know, good.

Biggest Loser of the Month: Everyone involved with this:





Something tells me this won't be the last time this appears in the "Loser of the Month" space.

Biggest Movie News of the Month: The Box Office. Is it me, or has this month been relatively quiet for big movie news? Ultimately, the thing I'll take from March is how strongly – surprising in some cases – the box office receipts were for numerous films. The Lego Movie crossed $400 million, $250 million of that coming here in the U.S. Frozen passed $1 billion and Toy Story 3 to become the highest grossing animated film of all time. And that's up against another relatively strong animated release, Mr. Peabody & Sherman, which is closing in on $100 million domestically and $220 million worldwide. And oh yeah, Rio 2 is cleaning up in some overseas markets – especially Brazil – before its April 11th domestic release. And those are just the animated films! Noah opened a strong #1 with $44 million and is doing exceedingly well internationally, especially in Russia where it set box office records. 300: Rise of an Empire passed $100 million domestically and will likely turn a nice profit for WB and Legendary thanks to huge overseas totals. And then there's Wes Anderson's The Grand Budapest Hotel.which has been the independent box office story of the year so far, earning over $70 million worldwide, somehow cracking the Top 10 while still in limited release and easily on pace to overtake The Royal Tenenbaums as the highest grossing film in the director's career. And with Captain America 2 and the summer tentpole season starting to ramp up, it doesn't look like the box office is going to slow down anytime soon.

Your Most Anticipated Movie of the Month: Haunted House 2.Wait, eww, wrong sequel. I meant Captain America 2. On the non-blockbuster front, I've been looking forward to Jonathan Glazer's Under the Skin (the filmmaker's third feature after Sexy Beast and Birth) since it opened on last year's festival circuit to largely glowing, if weird-sounding, reviews.

Recommended DVD Release of the Month: Lars Von Trier isn't exactly mainstream. Even by the sometimes forgiving and quirky tastes of many cinéastes, many find Von Trier and his films distasteful. However, he remains relevant and worth talking about because he has created some great, exciting, breathtaking films. One of his most famous works is the film that launched him into the public consciousness, the 1996 Cannes Grand Prix-winning Breaking the Waves.The Criterion Collection is releasing a Blu-ray/DVD combo edition of the film on April April 15th. So if you wondered what all the fuss surrounding Nymphomaniac and Von Trier was about, check out this earlier work and a film that both Roger Ebert and Martin Scorsese named one of the best of the 1990s.

Classic Movie of the Month: Don't know how "classic" it is, but District B13 was a pretty awesome French action movie from about a decade ago. The plot and characters matter less than the stunt work, which is superh. It's a lot of fun and probably well worth checking out before Brick Mansions hits theaters at the end of the month.

Movie Quote of the Month: From Breaking the Waves [1996]:
Bess McNeill: "Everyone has something they're good at. I've always been stupid, but I'm good at this."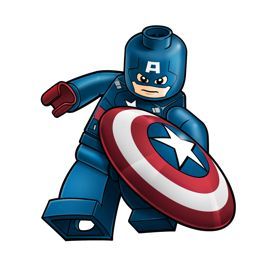 CHAD WEBB



Biggest Winner of the Month: I suppose 300: Rise of an Empire is the logical choice here. The sequel won the month in terms of numbers with $101.4 million, but Divergent is a close second. From a box office standpoint, March grosses overall were lower than they were in 2012. The total was ok, but nothing to get crazy about. March was a meh month at theaters.

Biggest Loser of the Month: Although Tyler Perry's The Single Moms Club bombed, I was a bit surprised that Arnold Schwarzenegger's Sabotage bombed like it did, so as much as I hated to admit it, that is the biggest loser. Critics loathed the film, I enjoyed it. Apparently your action movie is only a sure thing at the box office if it's adapted from a comic book, and to me, that is extremely sad.

Biggest Movie News of the Month: We all know there is plenty of comic movie news day in and day out, but I really can't think of any huge movie news from March. How about the announcement that John M. Chu will be directing a live-action version of Jem and the Holograms? I'd say that's big news, but then again I grew up in the 80's. The release of the Sin City: A Dame to Kill For and Teenage Mutant Ninja Turtles trailers were noteworthy as well.

Your Most Anticipated Movie of the Month: Wow, April is a forgettable month at the movies. I mean, I hope Captain America: The Winter Soldier is good and all, but I'm not aching for this sequel either. I'd say my anticipated titles are Under the Skin from Jonathan Glazer, which looks positively bonkers, and Joe starring Nicolas Cage and his beard. No premise needed.

Recommended DVD Release of the Month: Hmm, not much in the way of DVD releases either. Lars Von Trier's excellent film Breaking the Waves finally gets a long overdue royal treatment on DVD & Blu-Ray from Criterion. We also have Escape from Tomorrow, but I don't think I liked that one enough to buy it. At the end of the month we have Sophie's Choice hitting Blu-Ray, so I might pick that up.

Classic Movie of the Month: I rewatched My Cousin Vinny again recently and seriously, that movie never gets old. I still laugh regularly and love the performances from Joe Pesci, Marisa Tomei, Ralph Macchio, and Fred Gwynne. Director Jonathan Lynne is really an underrated comedic filmmaker: Clue, Nuns on the Run, Greedy, Sgt. Bilko, Trial and Error, The Whole Nine Yards.

Movie Quote of the Month: Vinny Gambini: "Lisa, I don't need this. I swear to God, I do not need this right now, okay? I've got a judge that's just aching to throw me in jail. An idiot who wants to fight me for two hundred dollars. Slaughtered pigs. Giant loud whistles. I ain't slept in five days. I got no money, a dress code problem, AND a little murder case which, in the balance, holds the lives of two innocent kids. Not to mention your [taps his foot] BIOLOGICAL CLOCK - my career, your life, our marriage, and let me see, what else can we pile on? Is there any more SHIT we can pile on to the top of the outcome of this case? Is it possible?" –from My Cousin Vinny 1992



COMING ATTRACTIONS



April 4th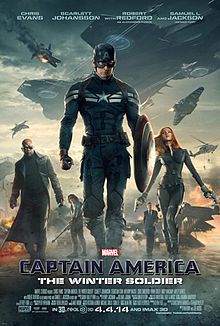 Captain America: The Winter Soldier





Rated PG-13
Plot: Steve Rogers struggles to embrace his role in the modern world and battles a new threat from old history: the Soviet agent known as the Winter Soldier.
Directors: Anthony Russo and Joe Russo
Stars: Chris Evans, Frank Grillo, Sebastian Stan, Scarlett Johansson



Bryan Kristopowitz: Marvel movies are always a must see, and this Captain America sequel is no exception. The more I see of it the more excited I get and the more intrigued I become. Just how does the Winter Soldier fit into the movie universe? And what the heck is going to happen to S.H.I.E.L.D.? I can't wait to find out (and what the heck are we going to see during the credits?).

Terry Lewis: By the time this is published I would have seen it already as it's out a week earlier in the UK in a nice surprise. The first Cap movie wasn't the best to be honest, but you could see the potential there for the character. In this proper sequel, he's given his wings in an action/political thriller in the midst of a power struggle at SHIELD and the introduction of fairly recent debuting comics character The Winter Soldier. I've loved Winter since his creation by Ed Brubaker and can't wait to see what the Marvel Cinematic Universe handles him.

Paul Lapointe: I would just cut and paste what I wrote above but pretty much everybody I know or have read in regards to the film is pretty impressed with or is waiting to see it so, um, yeah go team Marvel. Also re-iterating that Winter Soldier is the bee knees of angst post war death goon.

Jeremy Thomas: I'm always excited for Marvel films. Listen, I'm a fanboy and I don't deny it, so that's just the way it is. But Winter Soldier is one I legitimately think I'd be excited for even if I wasn't. The trailers have looked fantastic, early word is ecstatic and everything seems to be coming together perfectly for this one. I couldn't possibly be more looking forward to this one, biased or not.

Jeremy Wilson: Honestly, I'm looking forward to this more than any Marvel film in the past few years except for The Avengers. The first Captain America was arguably the best non-Avengers entry in the MCU and the trailers for this have made it look epic and interesting. As Robert Downey Jr. gets older and the rumors about recasting start and Marvel still shows a reluctance to feature Hulk in a new standalone film, the success and quality of standalone films starring Thor and Captain America becomes more paramount for the future of the MCU and future films featuring The Avengers. It will also be interesting to see what Marvel has planned for S.H.I.E.L.D., and if we'll get more shades of gray that are natural for any large, governmental spy agency.

Chad Webb: I have to admit, this does look a lot better than the first film. That, and the inclusion of Robert Redford have spiked my interest. I thought the first film was average at best, but hopefully this one expands on the character and takes some risks. I'm not a Marvel guy, but I see all the films and I'll see this too. I hope it delivers.

April 11th





Rio 2





Rated G
Plot: It's a jungle out there for Blu, Jewel and their three kids after they're hurtled Rio de Janeiro to the wilds of the Amazon. As Blu tries to fit in, he goes beak-to-beak with the vengeful Nigel, and meets the most fearsome adversary of all: his father-in-law.
Director: Carlos Saldanha
Stars: Rodrigo Santoro, Anne Hathaway, Jesse Eisenberg, Jamie Foxx



Bryan Kristopowitz: I didn't see the first one, and I'm probably not going to see this one, either. It just doesn't interest me.

Terry Lewis: Haven't seen the first one and being honest, I'm not that bothered by it. Funny how we seem to get a CGI kids film pretty much every month now. Talk about overkill.

Paul Lapointe: Never saw the first one but I know Catwoman and Lex Luther voice birds in them. My GF seems to have enjoyed and would probably want me to sit through it so I may have to see the first one sometime in the near future. Fearing that I still cannot give a real opinion on this one until I am relegated to seeing numbero uno.

Jeremy Thomas: I actually very much liked Rio. It wasn't reinventing the wheel or anything but it was an enjoyable animated film with a lot of heart and humor to it. Rio 2 just doesn't seem to have that feel. All the elements are there but they don't seem to be gelling together in the right way. I'm sure the kids will love it and this will make a boatload of money, but I am very undecided as to its prospects.

Jeremy Wilson: I didn't watch the first Rio, although I caught about 5 minutes of it on TV a few days ago. It doesn't appear to have much for adults (or anyone over the age of 8 or 9) and the animation style is typically Blue Sky style, which is about as uninteresting as it gets. Like Ice Age with birds.

Chad Webb: Oddly enough, I haven't seen this either. I'm not sure I ever will watch these movies, but it's possible I guess. Maybe subconsciously I am still upset that we got this over the shelved Pixar film Newt, which was supposedly a similar premise.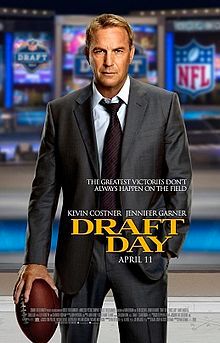 Draft Day





Rated PG-13
Plot: The General Manager of the Cleveland Browns struggles to acquire the number one draft pick for his team.
Director: Ivan Reitman
Stars: Jennifer Garner, Kevin Costner, Tom Welling, Terry Crews



Bryan Kristopowitz: I'm shocked that it has taken this long for someone to put together a movie about the NFL draft. The behind-the-scenes hooey that goes on is just ripe for a movie. Hopefully director Ivan Reitman has put together something worthwhile. His recent track record has been spotty at best.

Terry Lewis: Despite having a European sports background, I know some bits of the American Football drafting system you use instead of transfers and it's quite intriguing. Whilst I'm through the door with that, throw in Costner leading the charge of a great cast (it has Denis Leary!) and I'm happy to see this when it gets to the UK in ooo 6 months time.

Paul Lapointe: Love to like all the people involved with this and the concept behind the movie is spot on for sports nuts and the like. Saying that though the idea is wrought with possibilities but after seeing the trailer the other day it left me a little wanting. Maybe it will turn out better then I am expecting and I would not mind that at all.

Jeremy Thomas: Kevin Costner surprised me with 3 Days to Kill, which I liked. He did well in it and while it wasn't a blockbuster, it didn't bomb either. Will this one be his first unequivocated hit in years? Hard to say. It has a great cast and Ivan Reitman has the ability to deliver big-time on this so even though sports (and particularly drafts) aren't my thing, I'm hopeful. We'll see.

Jeremy Wilson: I saw the trailer for this a number of months ago and if you had put a gun to my head, I still never would have come up with this being an Ivan Reitman-helmed film. No way. I'm a huge football fan and a big draft guy, so naturally this should be right up my alley. However, the only thing I could think about while sitting through the trailer was how I would really have loved to see the ESPN 30 for 30 documentary version, without Kevin Costner and Jennifer Garner. I'm also worried since this is something of a departure for Reitman and it's been ages since he helmed a really good movie. That said, I'm secretly hoping this turns into a Shakespearean tragedy of epic proportions. After all, the film centers around the Cleveland Browns, and nothing is more entertaining than the Browns on Draft Day.

Chad Webb: Is it just me, or are the sports scripts scraping the bottom of the barrel lately? I mean, we see 1-2 of these flicks every year, and you know it's bad when they are now adapting stories that have little to no historical value like Million Dollar Arm or centering on a draft because…yay. I like Kevin Costner and all, but this just doesn't capture my attention.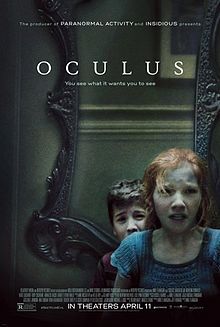 Oculus





Rated R
Plot: A woman tries to exonerate her brother, who was convicted of murder, by proving that the crime was committed by a supernatural phenomenon.
Director: Mike Flanagan
Stars: Karen Gillan, Katee Sackhoff, Brenton Thwaites, James Lafferty



Bryan Kristopowitz: The trailer for this movie is pretty dang creepy, but I have a feeling that what we're all going to end up with is a substandard horror movie that's just ridiculous. I want it to succeed (the world doesn't need another bad horror movie) but, again, I'm not getting my hopes up for it.

Terry Lewis: Hey look, the biggest waste of WWE's money in part financing other films through WWE Studios is back. Seriously, someone pointed out a three year net loss of $45 million+, so why keep that going? Anyway, Doctor Who's Karen Gillan makes her early launch into the world of cinema before Guardians Of The Galaxy with an evil mirror horror. Doesn't look fantastic but still light years ahead of found footage rubbish makes a must see for a potential train wreck.

Paul Lapointe: WWE films presents a film that nobody will probably see. I mean who watched "No One Lives"? Hands? Granted this does have both Starbuck sexpot Katee Sackhoff and Amy Pond herself in it so I will have to give it a gander but in theatres...nah. On demand it shall be and it shall come to pass.

Jeremy Thomas: I'm very excited for this one, both because of the cast and the impressive early buzz it's been getting. Karen Gillan is poised to become a star between this and Guardians of the Galaxy and my Whovian sensibilities like that idea. The trailers look appropriately creepy and reviews have been bullish. This could be a sleeper hit if it catches on right, which I'm hoping it will.

Jeremy Wilson: You had me at Karen Gillian and Katee Sackhoff.

Chad Webb: The horror offerings for April are movies only die-hard horror buffs will care to see. Since I am not one of them, count me out. I know I know, they could be good, but I won't hold my breath.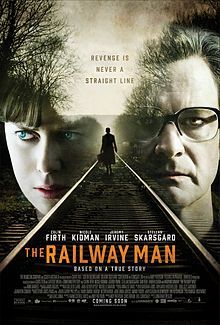 The Railway Man





Rated R
Plot: A victim from World War II's "Death Railway" sets out to find those responsible for his torture. A true story.
Director: Jonathan Teplitzky
Stars: Nicole Kidman, Stellan Skarsgård, Colin Firth, Jeremy Irvine



Bryan Kristopowitz: The cast is top notch and the period detail in the trailer looks spot on. I just don't know how many people are going to want to sit through a movie that comes off as depressing more than anything. It'll be worth seeing, though, if it actually shows up in a theatre near you.

Terry Lewis: Passed through the UK the start of the year. Wanted to see but missed out. Reviews were positive from what I remember.

Paul Lapointe: This is a true story and the cast is solid with meaty source material. All the +'s aside I watched the trailer and ALOT was given away, its a heavy drama thats been delayed and is being released in April to which all are signs of a stinker. Lastly a friend of mine say it and did not really care for it. I like Firth though so it will come my rail eventually.

Jeremy Thomas: Great cast, interesting story, solid trailer, good early word. The fact that it's being released at the start of blockbuster season is a bit surprising; you would think this was a September release. I don't think that this will make much of a splash but I will definitely check it out when I get the opportunity, even if that opportunity isn't until DVD (it's only getting a limited release).

Jeremy Wilson: Release schedule aside, I'm just not feeling this, for reasons I can't quite explain. It feels like the kind of film you come across on a cold and rainy Sunday afternoon.

Chad Webb: This has a solid cast, an intriguing storyline, and has received fairly warm early reviews. Why will it fail? The title. What kind of a title is that? It doesn't really scream "See me." Yes I realize that was the title of the autobiography, but still. Don't get me wrong, as a lover of all types of films, I'm curious, but that title needs to be changed. The director (Jonathan Teplitzky) made the Matthew Goode flick Burning Man, which I never saw but wanted to.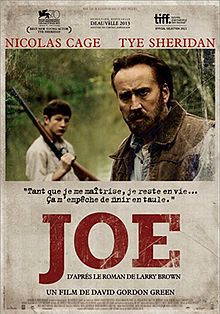 Joe





Rated R
Plot: An ex-con, who is the unlikeliest of role models, meets a 15-year-old boy and is faced with the choice of redemption or ruin.
Director: David Gordon Green
Stars: Nicolas Cage, Tye Sheridan, Adriene Mishler, Ronnie Gene Blevins



Bryan Kristopowitz: Nicolas Cage appears to be back in "serious actor" mode here, which is cool and all, but is the world ready for that? Is this movie Cage's return to the mainstream? I guess we'll find out.

Terry Lewis: I think Nicholas Cage is trying to light the fire under one sleeper hit which propel him back into stardom as another Liam Neeson with one underscoring film after another, yet I see nice parallel to this and Mud and it could be worth the time to catch this.

Paul Lapointe: Finally!!!!!! David Gordon Green doing scrappy indie movies again! Huzzah I say. First "Prince Avalanche" and now this, one can hope it fulfills what I think is great potential. Seriously though I was a huge fan of DGG's work before he met the Apatow Gang and though "Pineapple Express" was funny I really just wanted him where he had his meat and potatoes. Seriously to anybody who is reading this check out any of his earlier works like "All the Real Girls" or "Snow Angels" and tell me they are not great pieces of film. This just sounds like gushing now, I will stop. Also glad that Nic Cage is at least trying on more edgy dramatic roles lately.

Jeremy Thomas: I still think that Nic Cage gets a bad wrap. Yes, he does a lot of crap films but that's what you do when you go into debt; when he hits the right role and connects with hit he is untouchable. I'm just not sure that this is the right role. David Gordon Green is a director who has, like Cage, been hit or miss but his hits have been fantastic. I'm not holding my breath, but if all the elements come together right it could work.

Jeremy Wilson: This got very good notices (especially Cage's performance) during the Venice-Toronto festival swing and after the wonderful Prince Avalanche, it appears David Gordon Green is back as a filmmaker to watch. If it even comes close to that film in terms of quality, I can't wait.

Chad Webb: Cage has had a dip in his career due to his much publicized debt, but he has been in some truly great films I will always cherish, so I'm a fan for life. Who else could have made Drive Angry and Next watchable (awful, but fun). This actually looks good and it seems to me that he has his game face on, which is exciting. Make no mistake, cage is still a phenomenal actor and pairing up with David Gordon Green sounds cool to me.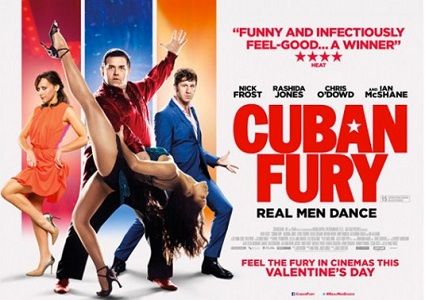 Cuban Fury





Rated R
Plot: A former salsa prodigy attempts a comeback years after his career was ruined.
Director: James Griffiths
Stars: Nick Frost, Chris O'Dowd, Rashida Jones, Olivia Colman



Bryan Kristopowitz: Any movie featuring the great Nick Frost in it is worth seeing, so on that basis alone this is a must see. I have my doubts, though, on what kind of release it's going to get. Will it play outside of the big cities? Am I going to have to see this on Video On Demand?

Terry Lewis: Seen and there's a review for you lovely lot on it's way. If you find the idea of an overweight guy doing salsa dancing hilarious, you'll be right at home with this, whilst Nick Frost tries and finds his feet in a vehicle to cast off that Simon Pegg sidekick shadow.

Paul Lapointe: Though the premise is just about a fat guy dancing I can't help but like the principle actor in the role. Again its just a fat guy dancing but its Nick Frost and if anybody can bring some kind of levity to the thinnest of material I think he could do it. Rental.

Jeremy Thomas: I just don't see this one lighting a fire under me. I hope I'm wrong because I love the cast and the concept is decent, but the trailer didn't make me laugh like it should. It'll probably be mildly amusing but not much more.

Jeremy Wilson: I have to be honest, the only thing I could think about reading the synopsis for this was Butters and his tragic tap-dancing history. This sounds like a film from a different time and the reviews are not promising, which is too bad because I'm a fan of the cast. Trailer was garbage though and if Nick Frost thinks this is the film that will help him break out as a leading man and out of the shadow of Simon Pegg...it won't.

Chad Webb: Nick frost and Simon Pegg are both very funny people, but the projects they select when separated are hit or miss and to be honest, they usually end up passing by my radar. I can't lie, this will be another one of those. At most, I will check this out via rental in the future.

April 18th





Transcendence





Rated PG-13
Plot: A terminally ill scientist downloads his mind into a computer. This grants him power beyond his wildest dreams, and soon he becomes unstoppable.
Director: Wally Pfister
Stars: Johnny Depp, Rebecca Hall, Morgan Freeman, Cillian Murphy



Bryan Kristopowitz: This movie looks very creepy, and it seems like a big risk in that Johnny Depp is basically the villain, right? I mean, that's what the trailer shows. He becomes the machine. Will the movie watching public accept that? I can't wait to find out.

Terry Lewis: I... really don't know about this. It's Johnny Depp doing something a bit different from his stock characters or his Keith Richards impression which is nice so it'll get his followers in. From a fairly simple film about augmented reality and Human AI, I don't get the conspiracy and black goo effects. Color me interested but cautious.

Paul Lapointe: I put this movie in my top 5 most anticipated films of 2014 earlier in the year and that was for good reason. The cast is great, the premise though recycled could always be used in some unique way and I was curious as to how Wally Pfister would translate over to being director after being Batman's cinematographer for all those years. As the days inch closer to release though the trailers seem to dwindle my expectations as to the movie being as smart and different I imagined it but it may still stand up as just a good movie. I could live with that.

Jeremy Thomas: Wally Pfister's directorial debut has a lot of promise. It could also be a ridiculous bomb, but I don't see that likely happening. We all know that Pfister has a fantastic visual sense; it's how he tackles the story that will be at play here. I like the cast that was put together and the plot is intriguing (if a bit Lawnmower Man), so I'm on the positive side of curious.

Jeremy Wilson: I'm definitely curious and nothing I've seen so far has caused me much concern. However, this is a "big" concept and it seems like it will either totally work or badly bomb. There doesn't appear to be much room in the middle for this one. Wally Pfister has assembled a really strong cast, but Johnny Depp has really only been in a couple good live-action films in the past decade. Hopefully, this is the start of a good run for him and of a good career as a filmmaker for Pfister.

Chad Webb: I share the mixed feelings of my fellow staffers. It's Johnny Depp, so I will give it a shot, but I have a sneaking suspicion that this concept will fall apart by the end. I certainly hope it turns out positive. This is Wally Pfister's directorial debut and he's a marvelous cinematographer so I'd hate to see this fail. Good cast, engaging premise. I will buy a ticket.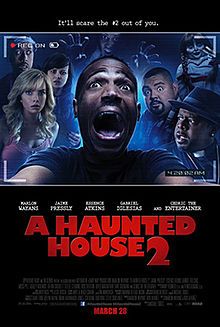 A Haunted House 2





Rated R
Plot: Having exorcised the demons of his ex, Malcolm is starting fresh with his new girlfriend and her two children. After moving into their dream home, however, Malcolm is once again plagued by bizarre paranormal events.
Director: Michael Tiddes
Stars: Marlon Wayans, Jaime Pressly, Cedric the Entertainer, Essence Atkins



Bryan Kristopowitz: I still haven't seen the first one yet, but I'm a fan in general of these kinds of movies and the Wayans usually do a good job. I'm interested.

Terry Lewis: Oh god. Didn't see the first and this looks just tragic. Avoiding like the plague.

Paul Lapointe: Cash grab bottom dwelling tripe. Next.

Jeremy Thomas: No. Just absolutely, 100% no.

Jeremy Wilson: One house I'm rooting for to get burned to the ground.

Chad Webb: …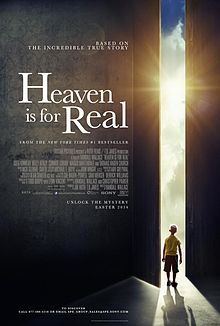 Heaven is for Real





Rated PG
Plot: A small-town father must find the courage and conviction to share his son's extraordinary, life-changing experience with the world.
Director: Randall Wallace
Stars: Greg Kinnear, Kelly Reilly, Connor Corum, Margo Martindale



Bryan Kristopowitz: It's great to have Randall Wallace back actively making movies, but this looks terrible. Well made, yeah, but terrible.

Terry Lewis: I'm sure Chad keeps picking out these Christian films on purpose to screw with us. It's the true story of a boy who apparently experiences Heaven... and that's nice I guess... I'm surprised the cast it's attracted to this to be honest. Nice casting on Thomas Haden Church in a Christian film. Beats the Chris Benoit joke I was trying to think of for this.

Paul Lapointe: Respect the holy crap out of Greg Kinnear but sometimes his choices are just...c'mon. This is one of those times. The advert is calling for it to be heartwarming but I think it winds up being more hokum. But this is a year so far where the faith based films have been raking it in at the boxoffice and that my friends is real. I'd be surprised if this movie did not continue this trend considering the popularity of the book.

Jeremy Thomas: Faith-based films are scoring at the box office and that's given this one a lot more focus than it otherwise might have. I'm actually slightly hopeful here because I think the cast is better than most of it's like has been and the trailer is more interesting than them as well. We'll have to see how this goes, because if it's a hit too then Hollywood may just hop fully on board this rising trend.

Jeremy Wilson: I know I made God my Winner of the Month farther up, but faith-based films hold almost no appeal for me. Unless they're being helmed by real, interesting filmmakers (such as Aronofsky or Scorsese). I guess it's just the liberal, godless heathen in me.

Chad Webb: Religious, faith-based efforts have always had their audience, but they have been loud, proud, and regular at the box office this year. Many of us might not care about this, but this is based on a book that I know people have read, so don't be shocked if this is a hit. Personally, I'll be skipping it. This genre has to sprout something extraordinary for me to consider it. That's how I roll.

April 25th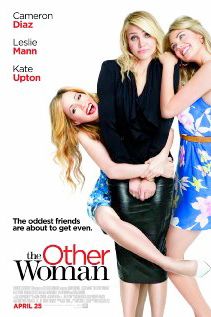 The Other Woman





Rated R
Plot: After realizing she is not her boyfriend's primary lover, a woman teams up with his wife and plots mutual revenge.
Director: Nick Cassavetes
Stars: Cameron Diaz, Nikolaj Coster-Waldau, Leslie Mann, Kate Upton



Bryan Kristopowitz: Nick Cassavetes movies are always a must see, but Cameron Diaz? That's a bit of a tough sell. Still sort of interested in seeing it.

Terry Lewis: You know what - I may just see this. It's been awhile since there's been a decent sisterhood comedy film against those damn dirty cheating scumbag men and this looks tonnes of fun. Decent lady cast too.

Paul Lapointe: Though Mr. Cassavettes can make even the most random material into something watchable though I see this as a missed boat movie. The trailer just reeks of Apatowism's and Cameron Diaz seems primed to repeat the same movie over and over again with slightly tweaked mannerisms at this stage of her career. This, "Bad Teacher" and the upcoming "Sex Tape" as prime examples. I say pass but it is nice to see a bawdy comedy headlined by women for a change.

Jeremy Thomas: Nothing I've seen of this has inspired me. Oh, it could be very good...don't get me wrong. It doesn't look actively bad, but it doesn't drive me to hilarity like I think they want. I love the people involved with this one though, so fingers crossed.

Jeremy Wilson: Not exactly his father, is he? Kate Upton holds some small appeal (emphasis on small), but who are we kidding? This will play on a loop on cable in a couple years, which is probably where you'll first watch it.

Chad Webb: Nick Cassavetes isn't a great director, but I tend to give his films a chance. This one though, ehh, I doubt it. It has three attractive blondes, which gets a thumbs up, not to mention Jamie Lannister, but the only way I would see this is if my wife asked me and I know she won't so…





The Quiet Ones





Rated PG-13
Plot: A University physics professor assembles a team to help create a poltergeist.
Director: John Pogue
Stars: Jared Harris, Sam Claflin, Olivia Cooke, Erin Richards



Bryan Kristopowitz: I'm just glad that this isn't a found footage movie, because it sounds like it could have easily been one. It doesn't look terrible, so, why not? The Hammer outfit has generated some interesting stuff as of late.

Terry Lewis: Hmmm, on paper I liked the look on this from British horror production company Hammer but the trailer doesn't stir the loins as much as I would have liked. Still, when was the last time trying to CREATE A FRIGGIN' POLTERGUIST went well for anyone, especially a college professor and his charges?

Paul Lapointe: Quietly anticipating this as the period piece haunted house film genre has really piqued in the last few years. The cast is great, the atmosphere is creepy and the trailer is deadly good.

Jeremy Thomas: Hammer Films is back on the rise and anything that can help that is welcome. Jared Harris looks firmly within his element from the previews and the rest of the cast is game. I think the plot is a little but pedestrian, but if the tone is handled right it could really be a good little horror flick.

Jeremy Wilson: Snooze. Looks like just about every cheap B-grade horror film of recent years.

Chad Webb: See my thoughts for Oculus.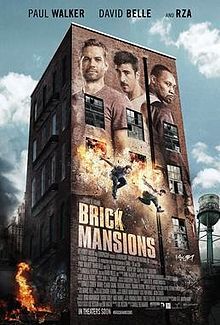 Brick Mansions


Rated PG-13
Plot: An undercover cop tries to take down a ruthless crime lord with access to a neutron bomb by infiltrating his gang.
Director: Camille Delamarre
Stars: Paul Walker, David Belle, RZA, Robert Maillet



Bryan Kristopowitz: It'll be interesting to see if Paul Walker's passing will generate more interest in this, one of his last movies. It looks like a pretty cool action flick, and I'm always interested in what Luc Besson is up to (he apparently co-wrote the screenplay and produced it). A neutron bomb, though? How the hell does that happen?

Terry Lewis: Paul Walker's second to final film looks like a friggin' awesome action movie with some cool parkcore and action straight out of The Raid. Plus combining the plots of The Rock with Escape From NY? I'm all for it. Give it to me now.

Additional: A friend of mine pointed out this is a remake of the French language film District 13 with Belle playing the same role again essentially. Doesn't stop me from thinking that Brick will still be a sweet watch, even if it's a total rip on the original.

Paul Lapointe: A remake of "District: B13" starring the gone but not forgotten Paul Walker is upon us. The original was produced by Luc Besson and was pretty off the wall and its French sequel was also pretty dandy so this will be brainless fun. Paul Walker is good at these kinds of films and though he is gone this one looks like a good time. Cheers mate.

Jeremy Thomas: I have a deep love for District 13, which this is based on (the sequel isn't as good but is also entertaining), and was looking forward to this before Walker died. Recasting David Belle in the same role from the original was a smart move, as few people could pull off the kinds of things he does. If this succeeds at being a simple balls-to-the-wall action flick like the first one was, I'll be happy.

Jeremy Wilson: I had no idea this was a remake of District B13 (or just 13 if you want), only that it was one of the last things Paul Walker did. I remember really digging DB13 when I saw it years ago, which naturally means this remake will probably stink. However, between my admiration for the original and the fact that it is one of Paul Walker's final roles, I'll definitely check it out. Hopefully RZA is better in this in than the dreadful The Man with the Iron Fists.

Chad Webb: I dig the District B13 movies. They were good actioners and are available on Netflix Watch Instant. I realize this is Paul Walker's final role, but as a remake, this will likely be weak. I doubt the actors in this actually practice parkour for the stunts, and that alone is what made the originals a blast. Still, I am kind of curious, so maybe I'll give this a whirl.

Thanks for reading! Check back with us next month for the May roundtable as we dive into the blockbusters and discuss The Amazing Spider-Man 2, Neighbors, X-Men Days of Future Past and Godzilla.

comments powered by