SPOTLIGHTS
411 Fact or Fiction Movies/TV 4.04.14: Week 427
Posted by Ben Piper on 04.04.2014

Should Indiana Jones be recast? Will Captain America: The Winter Soldier live up to the hype? Are we interested in a sequel to Prometheus? 411's George Sirois and Shawn S. Lealos debate these topics and more!




And the late night talk show changing of the guard continues. First Jay Leno, and now David Letterman has announced his plans to retire in 2015. I can't help but to wonder who CBS will get to replace him. Will they promote Craig Ferguson? Will they give Jon Stewart a call? There aren't many options that make much sense.

But enough with the speculation, as it's Fact or Fiction time. Here to help us out this week are George Sirois and Shawn S. Lealos. Let's see what they have to say.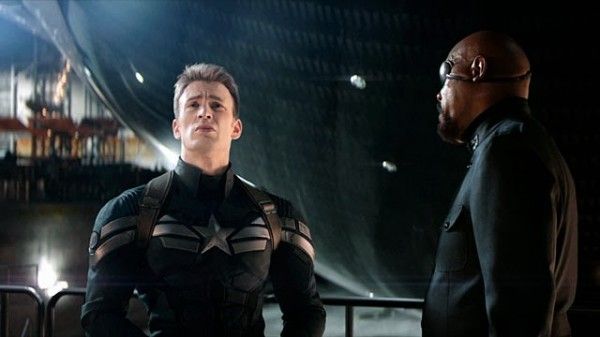 1. Captain America: The Winter Soldier will live up to the hype and be one of the best Marvel Universe movies yet.

Shawn S. Lealos: Fact. I Agree with this based on just what I have heard. However, I also really like what I have seen so far. This movie looks like it will be more of an intriguing espionage thriller with superheroes, and that makes me pretty happy. The best thing about Marvel superhero movies is that they are not comic book genre films. They are fantasy, crime films, monster movies, historical action movies, and now a spy-styled espionage thriller. Plus, they have Robert Redford, someone who has been in a ton of espionage movies in the past. This one looks amazing and people I trust have told me that it is amazing. I saw it on Wednesday night (the day after turning in my answers), so I will know soon first hand.

George H. Sirois: Fact. The reviews I've read, the trailers I saw, the clips shown before stars are introduced on late night talk shows, it's all gotten me excited for this one. One thing I really love about the MCU is their insistence on not resting on their laurels. They're going to keep trying new things with this constantly expanding universe of films; they're going to take risks. Some of those risks work, some won't, but that doesn't mean they'll stop trying. Getting Robert Redford attached to Captain America: The Winter Soldier is a perfect example, and another major reason why I'm looking forward to seeing this. I won't see it as early as Shawn, but I'm not any less excited for it than he is.

Score: 1 for 1

2. David Fincher and Christian Bale working together on a biopic of Steve Jobs is an idea you can get behind.

Shawn S. Lealos: Fact. … but with some reservations. First of all, the reason this is fact is because it is David Fincher and I support EVERYTHING he does. He has never disappointed me since the Alien 3 fiasco (which wasn't really his fault at all). The guy is solid gold no matter what he does. Facebook movie? No problem. Remake a solid foreign film too soon after its original release? No problem. He can do it all. However, my reservations are that he just made the Facebook movie and now he wants to make one about Apple? Look, Fincher is successful because (a) he is a great filmmaker and (b) he never sticks around one subject and stays moving on to different things. I know that Steve Jobs is a million times the character that Zuckerberg was, but it just seems like revisiting the same kind of movie.

George H. Sirois: Fact. I'm looking at this project in the same way as Shawn, but I don't have as many reservations. David Fincher has shown a tremendous amount of versitility when it comes to his projects, and he doesn't come off like the type of director to stick with the familiar and stay there. If he felt that this would be anything like The Social Network, he would decline since he already told that kind of story. He has to have something in mind for this one, something beyond the typical, and I'm looking forward to seeing what it is.

Score: 2 for 2

3. Indiana Jones should be rebooted with a new actor in the iconic role.

Shawn S. Lealos: Fiction. I understand if they want to change actors, and if they want to just start popping out a new Indiana Jones movie every two years like James Bond, I am fine with that. But they should not, in any manner, reboot the franchise. I think that part of Harrison Ford's deal to return to Star Wars was more Indiana Jones movies and that means he will be in them. I would rather they do what they planned to do with Shia LaBeouf and have Indiana Jones' son take over – but with a different actor who isn't a nut job. But, don't reboot it and recast someone else – just continue the story and stop jumping so far in time for each chapter.

George H. Sirois: Fiction. Years ago, before Kingdom of the Crystal Skull was released, Harrison Ford was asked by Barbara Walters if he would like to return to Han Solo. He hesitated and said it was kind of a thin character. When she asked the same question about Indiana Jones, he smiled and said, "In a New York minute."

I'm aware that I don't know the man, but I'd like to believe that this kind of enthusiasm for a character this close to him is still there, and Harrison Ford should continue to play him if Disney plans to make more movies in the franchise. Despite the last film's flaws, a solid job was done playing to his age and there's no reason why they can't continue with that. Passing the torch to a younger actor would be the way to go without tossing away the accomplishments from years past.

Score: 3 or 3


Switch!!!






4. You're stoked for the return this weekend of Game Of Thrones.

George H. Sirois: Fiction. I'm stoked for all of my friends who are stoked for the return this weekend. But since this show started after we canceled HBO, I'm waaaayyy behind on it. Also, and I know this is going to upset a number of people, I just can't get enthusiastic about it. From what I've seen of it, the show's done incredibly well and I give nothing but kudos to everyone involved. However, I don't have the "gotta see it" urge that I've had with other shows. I'm not giving up on it completely (I have a history of coming to certain franchises late in the game and then catching up), but I can't say that I'm stoked for the upcoming season.

Shawn S. Lealos: Fiction. For the same reason as George, I am also not excited because I also don't have HBO. Also, unlike George, I am not behind because I never really started watching it to begin with. I have never been very interested in these medieval sort of stories – whether it is a movie or a TV show. Sure, I loved Army of Darkness but that was mostly comic horror. This, from what I always understood, was more political and deadly in nature. I will admit, I have the first two seasons on Blu-ray because I will buy just about anything if I decide to give it a chance. Hey readers, someone convince me why I need to start watching this (and don't just say because it is awesome – what makes it awesome?)

Score: for 4

5. You have no interest in a Prometheus sequel.

George H. Sirois: Fiction. The first film wasn't perfect by any means, but I enjoyed it enough to want to see the next step in the evolution of the xenomorphs I know and love. There are still plenty of unanswered questions for there to be a seamless bridge between Prometheus and Alien, and I'm looking forward to seeing more blanks being filled with the next part.

Shawn S. Lealos: Fiction. I didn't hate Prometheus as much as a lot of fanboys. Sure, it doesn't measure up to the level of excellence of the first two Alien movies but I thought there was a lot of interesting stuff in the movie that I would like to see explained more. The big problem with the movie for me was that too much was left unexplained and I think Ridley Scott has things in mind and I want to see it play out. Am I super jacked for it? No. Do I have interest in seeing it? Yes.

Score: 5 for 5

6. A TV series based on Ghost would be a bad idea.

George H. Sirois: Fact. Not only has this concept been done to perfection in the original movie, but ghosts themselves have been handled in so many different and similar ways on television already. This just comes off like Paramount Television trying to dig up (pun intended) a familiar name and following a familiar trend, rather than creating a new trend-setter.

Shawn S. Lealos: Fact. Let me add that the idea to make a Scream TV show is also a bad idea. Look, there are some movies that are great movies. Ghost wasn't spectacular, but it was a good story – a guy dies and then returns to get his widow to help catch the killer. So, we are getting a TV show with a dead person coming back and trying to solve their own murder? It sounds like an episode of Ghost Whisperer spread over an entire season – or more. And, as for a TV show where a ghost spouse talks to their widow, A Gifted Man couldn't even last a season and that was with the awesome Patrick Wilson in the lead. Not interested – at all.

Final Score: 6 for 6

George and Shawn are in complete agreement, a rarity for these parts! Thanks to them both for helping out, and see you again next week!
-BP



TWITTER

http://www.twitter.com/411s_Ben_Piper
http://www.twitter.com/411mania
http://www.twitter.com/411wrestling
http://www.twitter.com/411moviestv
http://www.twitter.com/411music
http://www.twitter.com/411games
http://www.twitter.com/411mma





comments powered by