SPOTLIGHTS
411 Fact or Fiction Movies/TV 4.18.14: Week 429
Posted by Ben Piper on 04.18.2014

Is Stephen Colbert a good choice to replace David Letterman? Are we interested in a standalone Mystique movie? Will Transcendence be an original and engaging Sci-Fi thriller? 411's Jeremy Thomas and Steve Gustafson debate this and more!




First off, I would like to wish everyone a very happy Easter weekend, if you celebrate such things. Yes, I know it's not the technically the weekend yet, but it's right around the corner. That, and I've ran out of witty banter to start the column off with, so I have to fill with whatever I can get my grubby hands on.

This week on the Fact or Fiction front, we've got Jeremy Thomas and Steve Gustafson to kick around. Let's find out what's on their minds…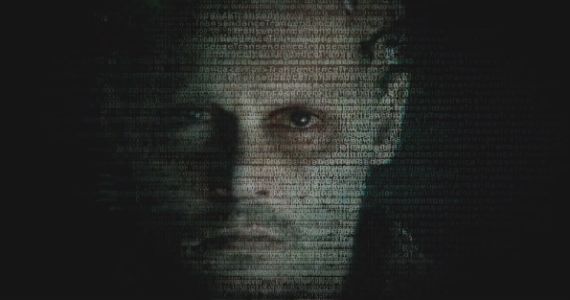 1. Transcendence will be an original and engaging Sci-Fi thriller.

Steve Gustafson: Fact. I'm going back and forth on this one but my feet are more on the Fact side of things. Transcendence has a lot of interesting components to it. The film stars Johnny Depp, Rebecca Hall, Paul Bettany, Cillian Murphy, and Morgan Freeman. That alone would get my attention. Add in Christopher Nolan and Emma Thomas serving as executive producers and you'd think you have a home run, right? I think a couple things are holding me back from fully embracing it. Wally Pfishter, a noted cinematographer, will be making his director debut and this movie seems to need a certain touch in order for it to connect with audiences. This sci-fi thriller looks to be a mix of War Games, Tron, The Lawnmower Man, and a dark counterpart to Spike Jonze's Her. That's a complex mix but I'll give it go.

Jeremy Thomas: Fiction. I agree with the engaging part. This is a fantastic cast as Steve mentioned, and I have faith in Wally Pfister to some degree (or at the least am intrigued to see what he brings to the table). I don't think we can go along with the original part so much. I'm not saying that it's going to be just a pastiche of other works, but Steve is right in its influence mix and we have seen similar stories. Will that stop it from being a very good movie? Not necessarily. I just don't think it will have the originality that some are expecting it to have.

Score: 0 for 1


2. You plan on tuning in and checking out FX's TV miniseries Fargo.

Steve Gustafson: Fact. When I first heard they were doing a Fargo miniseries, my first reaction was, "Huh? Really?" The more that has come out, the more intrigued I am. It looks like Billy Bob Thornton, Allison Tollman, Martin Freeman and Oliver Platt; writer Noah Hawley have all come together to capture the spirit of the movie it's based on. Detective work with some dark comedy wrapped in the quirky town of Fargo? I'll be tuning in to see how this one plays out.

Jeremy Thomas: Fact. With a very solid cast and the Coen Brothers on board as producers, this has my attention. I'm actually really glad that they're not just remaking the film or recasting the film's roles, which was an initial concern of mine, in miniseries format. Let's face it, there is precedent even this season thanks to the Rosemary's Baby project at NBC. Going into new stories and new characters gives us a chance to explore that same tone we all love from the film without needing to hold themselves to that story. And F/X is the perfect network for it, so I'm completely on board.

Score: 1 for 2

3. You'd be interested in a standalone Mystique movie starring Jennifer Lawrence.

Steve Gustafson: Fiction. If I didn't think this movie was just being made to capitalize on the insane popularity of Jennifer Lawrence, I might be a little interested. The character of Mystique was a nice supporting piece in the comic books but in the movie universe, she's been given an upgrade, starting with Rebecca Romijn and then a SUPER boost with Lawrence. While I have no problem with her as an actress, I see them writing a movie around her and not Mystique. Marvel could have it's own Catwoman on their hands. Leave Mystique in the X-Men.

Jeremy Thomas: Fact. You know what, I'm okay with this. Mystique has never been a focus character in the comic books, but she has a rich history to work from. Some of that history has been tweaked in the films of course; we're not going to get any surrogate mom-ness with Rogue but there are some interesting directions they could take it. Sure, they're Lawrence-ing it up a bit bit if it brings Destiny on board in the franchise that could make for some really interesting things. Obviously the key for this is script; that's always been where the worst X-Men films failed hard. If they crack it though then I'm interested.

Score: 1 for 3



Switch!!!






4. A Haunted House 2 will suck egregiously.

Jeremy Thomas: Fact. I almost don't want to waste words on this (sorry Ben), because I feel like this is a foregone conclusion. The first A Haunted House didn't match Scary Movie 5 for worst horror spoof of the year, but it came close. These films are built in such a way as to be incredibly unfunny; the art of spoof films is completely lost on Hollywood these days and the best pokes at other films comes in the form of satire. These movies offer absolutely nothing in terms of satire and pick fruit hanging so low that it's touching the ground. Pass.

Steve Gustafson: Fact. I wish I could invest the money necessary to build a time machine. If I could somehow do the impossible and go back in time, I'd go back to 1888 and travel to England to find Louis Le Prince. I'd play him the first A Haunted House and have no doubt that he'd destroy the very first 16 lens camera that he invented. I believe he'd be so scarred by what he'd seen that his invention being used for that he'd come with me to find British inventor William Friese-Greene, who invented the oiled paper to use as a medium for displaying motion pictures. Then we'd make our way to find William Kennedy Laurie Dickson, a Scottish inventor and employee of Thomas Edison, who designed the Kinetographic Camera. I'd show each A Haunted House and after the final, painful credit had rolled, they'd do everything in their power to make sure movies would never be invented. That we'd never be subjected to A Haunted House and it's sequel. So, to answer your question, Fact.

Score: 2 for 4


5. Stephen Colbert is an excellent choice to replace David Letterman.

Jeremy Thomas: Fact. I think he's an excellent choice. He's funny, he's a great interviewer and he's got the name value with the very coveted 18 - 49 demographic that will bump the show's ratings. Anyone worried that the show will turn into a mass slaughter of the right need not worry; he's a professional and I expect him to be completely able to set the character aside. Letterman, Leno, Carson, Fallon...all of them have or had political viewpoints but they don't let it interfere. On CBS' part it's a brilliant move. Comedy Central must be freaking out at losing one of their biggest names but they'll recover. I'm excited to see what Colbert brings to the table.

Steve Gustafson: Fact. Excellent might be overstating it a little but he's definitely a very solid choice. It's a funny time in late night. Our legends are leaving us and a wave of change is sweeping the land. Social media plays a big factor in demographics and advertisers. Look at how often Jimmy Fallon is trending on Twitter and Facebook. Look at how many views his videos get. We're living in a different time, my friends. I'll piggyback onto Jeremy and say I'm excited to see what Colbert will bring. I think he's a good fit for CBS and I hope they keep Craig Ferguson. Ferguson is hugely underrated and will bring a nice counter to Colbert.

Score: 3 for 5

6. Key & Peele producing and starring in a Police Academy remake is an idea you can get behind.

Jeremy Thomas: Fiction. Yeah, sorry...no. I'm not averse to the idea of a Police Academy remake in general and Key and Peele are funny without question, but I just don't see them as a fit. I would be okay with them as stars but their comedy isn't quite the right tone for me to give them faith here from a producing standpoint. I could be entirely, 100% wrong and they'll prove me wrong (it's happened before!), but I completely cringed when I saw this particular newsbit.

Steve Gustafson: Fact. First, I'll always have the original Police Academy franchise on DVD. Second, I really enjoy Key & Peele. Some of their stuff is hit or miss but they succeed more than fail. When I read that they were producing the Police Academy remake, it was more of a shrug than anything else. I'll get behind the idea but until I hear how they'll be handling the remake, I'll reserve my excitement.

Final Score: 3 for 6

And there you go. Jeremy and Steve split the difference. Thanks to them for helping out, and see you again next week.
-BP



TWITTER

http://www.twitter.com/411s_Ben_Piper
http://www.twitter.com/411mania
http://www.twitter.com/411wrestling
http://www.twitter.com/411moviestv
http://www.twitter.com/411music
http://www.twitter.com/411games
http://www.twitter.com/411mma





comments powered by