SPOTLIGHTS
A Bloody Good Time 04.24.14: Top 10 Horror Movie Documentaries
Posted by Joseph Lee on 04.24.2014

From Crystal Lake Memories about Friday the 13th and Fear of God: 25 Years of The Exorcist to Never Sleep Again: The Elm Street Legacy and more, 411's Joseph Lee counts down the top 10 horror documentaries!

































Opening Logo courtesy of Benjamin J. Colón (Soul Exodus)



Welcome to A Bloody Good Time. Something that I've really enjoyed lately is the horror series retrospective. As much as I love horror, you would think that the last thing I'd want is any kind of behind-the-scenes information to sort of lift the veil and remove any suspension of disbelief. However I respect so many of the people that work in the genre that I love to hear the stories about how hard they worked to make some of my favorite movies. I imagine many other horror fans are the same way.

When I went to my first convention, one of my favorite experiences was meeting Bob Keen, who not only made Jabba the Hutt, but he did the special effects for Hellraiser (including Pinhead) and Nightbreed. I mostly bugged him about the latter because I was always curious about the turkey-man monster. This was the same convention where I met Kane Hodder and Sid Haig, but Keen was definitely a favorite of mine.

So naturally, I'm all about horror documentaries. The movies that go behind the movies and reveal what the cast and crew were thinking when they put together moments that became part of my love for the genre. Much like the horror convention, it's a way to celebrate this weird genre that we enjoy watching. For a group of people that like something full of death, the horror community are some of the coolest and nicest people you'll ever meet.

So this week, I'm going to present a list of my favorite horror documentaries. There are plenty out there and if you're a fan of the film medium at all, you've probably watched more than your fair share. These are my ten personal favorites.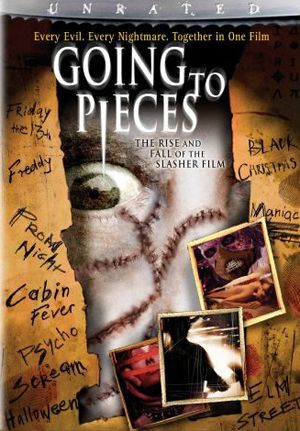 #10: Going to Pieces: The Rise and Fall of the Slasher Film (2006)

When it comes to horror, my favorite subgenre is the slasher movie. So naturally I'm drawn to a film that tries to tell the story of when slashers were at their most popular in the 1980s. Going to Pieces isn't the perfect documentary as it only runs for ninety minutes and attempts to cover a lot of ground in that short amount of time. Naturally, this means only the majors are touched upon so you don't really get as extensive a look into this style of filmmaking as you would like.

However, for newbies to the horror genre, this makes a nice little primer of one its biggest successful time periods. It focuses only on the major movies of the time, but that's good because it lets the new horror fan know exactly which movies they need to track down. If you want an extensive documentary, you're going to have to look elsewhere. As a basic starting point for horror fans, this is as good as they get.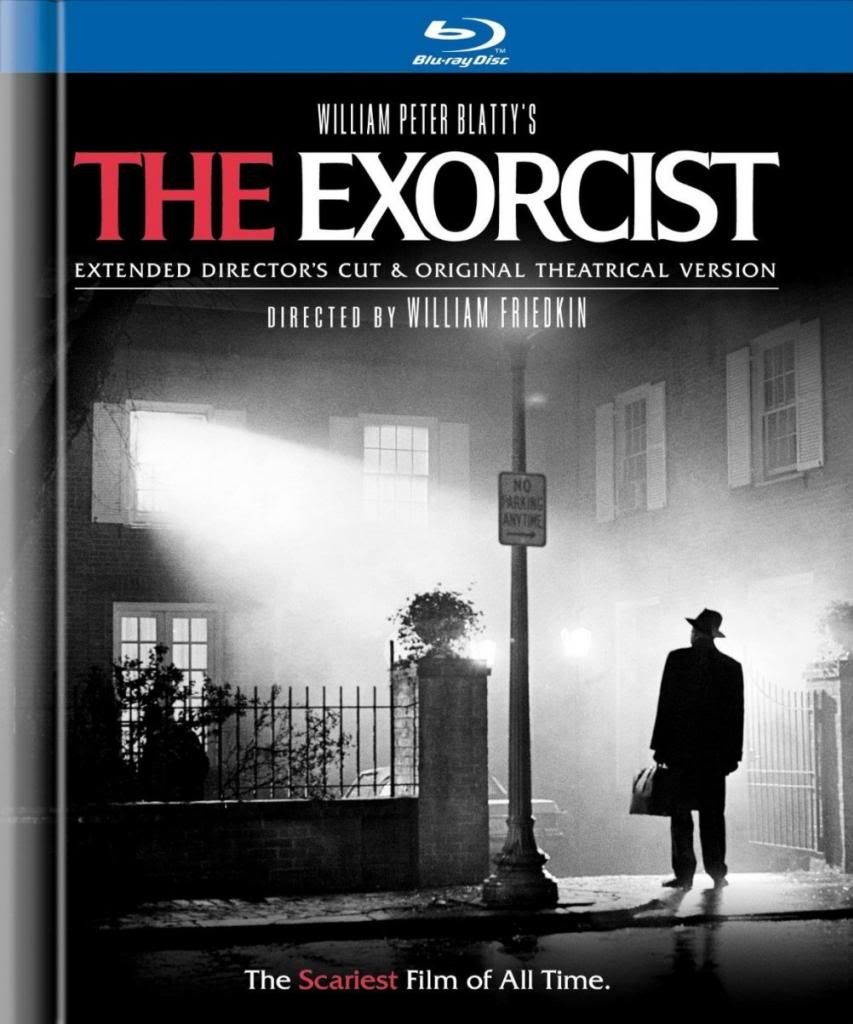 #9: Fear of God: 25 Years of 'The Exorcist' (1998)

This documentary was put together by the BBC in time for the 25th anniversary of The Exorcist, and it was so good that it was included on every major home video release of the film after. It talks about the interesting stories from the set of the film and the real deaths that resulted during the making of the movie. It also focuses on the audience reactions when the film first arrived, which may have been a little extreme.

I love The Exorcist, but even today some of the effects don't seem like effects. Seeing how they were done doesn't necessarily take me out of the moment. If anything, knowing they produced the breath of the priests by forcing the actors to act in a refrigerated room makes me more impressed with the film. Even a bad movie deserves some credibility. when you see how hard people worked on it. So when you see it for a good movie, it increases your respect for the film tenfold.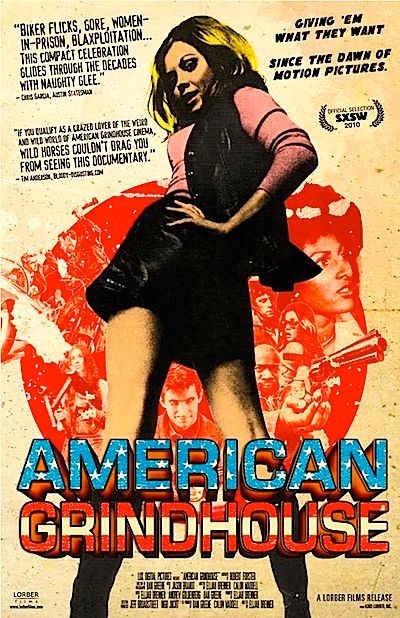 #8: American Grindhouse (2010)

Take everything I said about Going to Pieces and replace "slasher" with "exploitation". American Grindhouse has a lot of the same faults as Going to Pieces but I think its highs are higher and it ends up being the more entertaining of the two. You have guys like John Landis and Joe Dante commenting on the exploitation craze, along with people were actually involved like Fred Olen Ray or Herschell Gordon Lewis.

The movie points out how ridiculous a lot of the exploitation movies were but it does so from a loving perspective. At no point does it tear down what these people were doing as they were still making movies and had passion for their work. Like Going to Pieces, it's a great beginner's course in this particular section of film history. As someone who is not as big on this style of filmmaking, I learned a lot about it.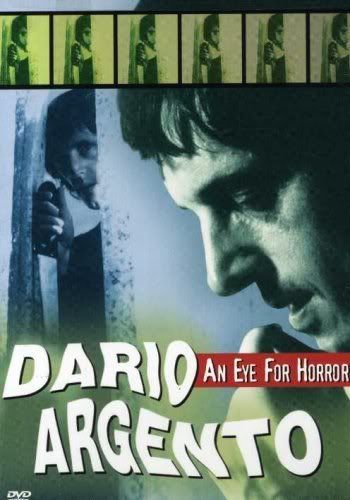 #7: Dario Argento: An Eye For Horror (2000)

I remember the days when IFC was the Independent Film Channel and it showed indie movies uncut with no commercials. I also remember when they would show real independent films during their "Indie Screams" month like Peter Jackson's Braindead or George A. Romero's Night of the Living Dead. Back in the day, I took full advantage of our new cable subscription and my VCR and taped these movies.

It was when I taped the movies that I got this documentary. IFC's showing of this film, along with an airing of Tenebrae immediately after, introduced me to Dario Argento and Italian horror. I was immediately hooked and have been ever since. So not only does this movie offer me some nostalgic memories, but it's also a great look at a great horror director. The best part is, it cuts off before what many would say is his down period, so you see nothing but his best work. There are probably better documentaries about horror filmmakers but this one holds a special place in my heart. That's why it's one of my favorites.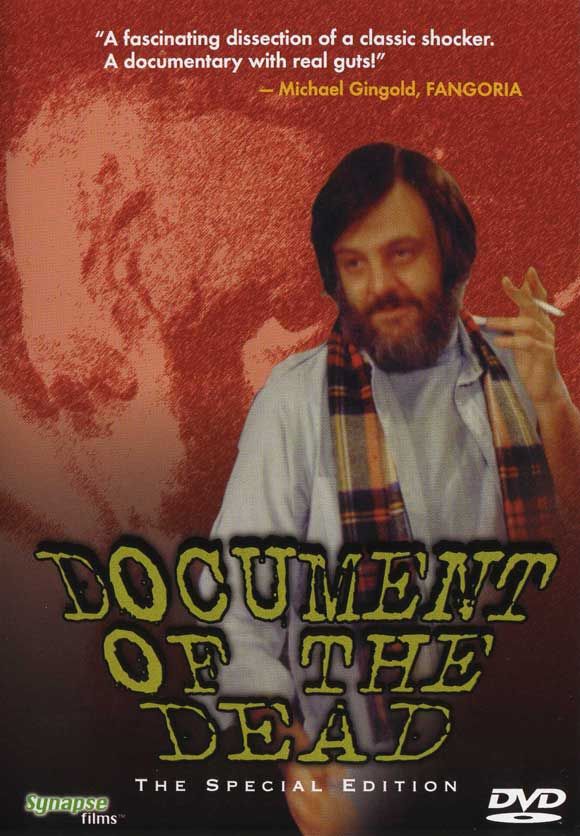 #6: Document of the Dead (1985)

Speaking of George Romero, this is another film that I taped off of IFC, as it aired immediately after a showing of Dawn of the Dead. It's fitting, because this is not only a documentary of Romero's career up to that point but a making-of feature for Dawn of the Dead. Now I have it on my Ultimate Edition DVD of Dawn and don't need the VHS tape, but it's still an incredibly great, extensive look at one of the best the genre has ever had.

Synapse Films currently has the rights and even put it out on blu-ray a couple of years ago. If you haven't seen this and are a fan of Romero, it's a great watch. Not only that, it's an important documentary that looks at real independent filmmaking, which is something that Romero has done for almost his entire career. His biggest movies were independent films and he had issues getting those movies made. Not only do you get a glimpse of Romero's life and career but you get some great behind-the-scenes footage of arguably the greatest zombie movie of all time. It's a win-win situation.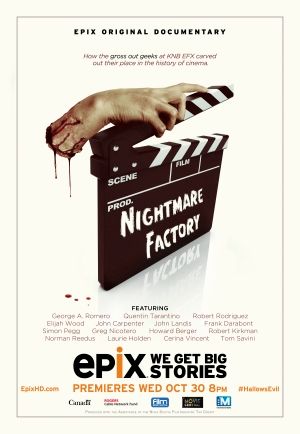 #5: Nightmare Factory (2011)

Are you a fan of practical makeup effects? Then you want to see this documentary. While it touches on the industry as a whole, this is mostly about one of the biggest special effects companies in the history of the genre, KNB Effects. The company was created by Greg Nicotero, Howard Bergman and Robert Kurtzman in 1988 and even today is still doing practical effects on shows like The Walking Dead and movies like Predators or Piranha 3D.

The film first talks about how Nicotero got into the field of "making monsters", then looks at his partners and finally the creation of the studio. It offers plenty of behind-the-scenes footage from inside KNB as they create the effects for everything from From Dusk Till Dawn to Dances with Wolves. It shows you how extensive their work is and just how good they are at their jobs, while taking time to lament that practical effects aren't used as much as they used to be.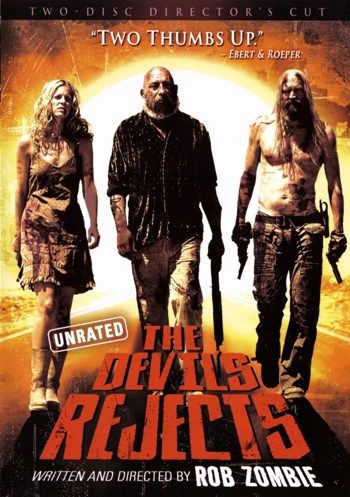 #4: 30 Days in Hell: The Making of The Devil's Rejects (2005)

For my money, this is about as extensive and detailed documentary as you're going to get about the making of a single film. Running at about two and a half hours, this covers every single aspect of the production of Rob Zombie's best work as a director. There's not a single bit of the process that doesn't get touched upon at some point. It's more than just a typical DVD talking piece, it is a window into the filmmaking process.

We follow Rob Zombie and the crew of the film as they put together the cast, having script readings, work on the special effects, film the scenes, etc. Even if you don't particularly like The Devil's Rejects, this is a must-see for anyone interested in how movies are made. If you are a fan of the movie, then you'll just enjoy this open and honest look into how this dark and depraved cinematic offering was made.




#3: Best Worst Movie (2009)

Is it weird to say that Troll 2 is overrated now? I still love the movie, but I remember when it was sort of a niche thing to love such a terrible film. Now it seems like it's a popular choice among people who wouldn't really give a movie like this the time of day otherwise. I watched Troll 2 knowing nothing much else than it was really bad. I had no idea how bad, and I fell in love with its awfulness. While you can clearly see that it's not good filmmaking, you can also see the earnest work that was put into it.

Best Worst Movie, directed by Joshua himself Michael Stephenson, catches up with the people who made the movie and in some cases (such as George Hardy), opens their eyes to how big this little movie that most people hate has become. In particular I like following Hardy, who starts out as this nice guy who starred in a movie once, but ends up letting the entire experience get to him as he pretends he's bigger than he is. He's still a nice guy, but he handles fame in a different way than you'd expect. Who's to say sudden fame wouldn't change anyone? That story, along with meeting the rest of the cast and getting more stories of what went on during production, is what makes this a classic in my opinion.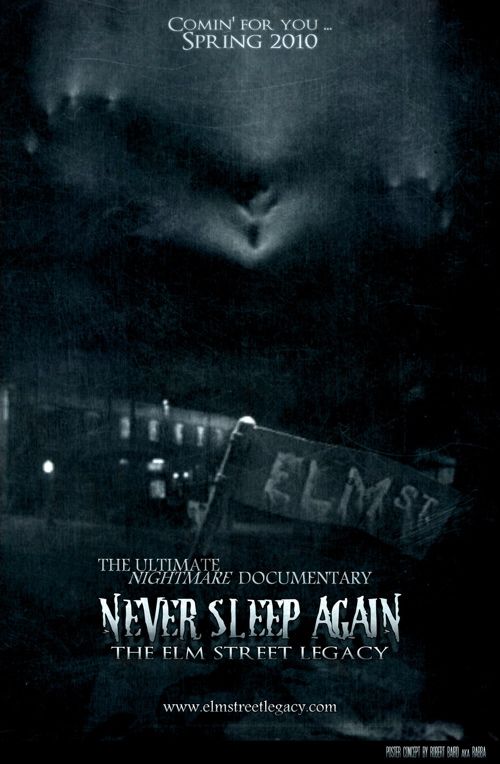 #2: Never Sleep Again: The Elm Street Legacy (2010)

Seeing this at #2 and you've probably figured out what #1 is. 1428 Films needs to make more horror franchise retrospectives because they've made two now and they're the best of their kind. Never Sleep Again was really their first attempt at a complete series retrospective (although Daniel Farrands previously did His Name Was Jason) and it's a sprawling four hour sit that covers everything you could possibly ever want to know about Freddy Krueger and A Nightmare on Elm Street. That's not even including the special features, of which there are many.

This covers all eight films in the series that arrived before the remake, along with the Freddy's Nightmares TV show and the slew of merchandise that was released in the wake of Freddy-Mania. It showed that if you make a long documentary about a film series, fans will show up and buy it. It's recently been re-released on blu-ray with commentaries, just so fans can buy it again in a newer format. However, even something as great as this pales in comparison to my #1 choice.




#1: Crystal Lake Memories: The Complete History of Friday the 13th (2013)

Seven hours. That's not including the special features or the bonus disc that was offered with pre-orders (which I made sure to get, because I'm a Jason junkie). It covers every single Friday the 13th movie in the franchise, it covers the TV show. It is a loving homage (complete with opening credits inspired by the original films) full of rare photos, interviews with everyone involved and even some shots of the gore that was cut thanks to the MPAA (which will never be added back to the film, unfortunately).

What I said when I originally wrote a review for this documentary still holds true a year later. Crystal Lake Memories is the best possible documentary you could expect to get on the Friday the 13th franchise. If you thought 1428 Films outdid themselves with Never Sleep Again (their Nightmare on Elm Street documentary), you haven't seen anything yet. Friday fans will no doubt be ecstatic with having this much material on one of the most enduring horror franchises of all time. If you're a fan, get this now.




Ending Notes:

That's it for me. Leave some comments here, on my Twitter or my Facebook. Next week I begin my three-part series in which I rank all 29 Godzilla movies to celebrate the big guy's 60th anniversary (and in time for the new movie). See you then!



Closing Logo courtesy of Kyle Morton (get your own custom artwork and commissions at his Etsy account)



A Bloody Good Time: The Store is now officially open! Like this design? You can now find it on most of my merchandise! Click here to find shirts, posters and more!

For those interested in more of my movie reviews, I've created a new blog! Check out the brand new Not-So-Bloody Good Time!

And of course, if you want to know if I've ever covered anything or want to read a past edition, there's the Bloody Good Time Archives! Yes, you can finally read every edition of ABGT going back to the beginning! Just ignore my early writing style...I was new.

See you next week!
comments powered by