SPOTLIGHTS
Ask 411 Movies for 05.05.14: Morphing Into Ask 411 Music
Posted by Chad Webb on 05.05.2014

Does Watchmen have the best comic book movie soundtrack? How much does Marvel Studios' CEO make? What are Seth Rogen's best roles? All this and more covered this week in Ask 411 Movies!







































An "Ask 411 Movies" column would be nothing without questions, so please toss them my way. Why should you ask me instead of using Google? Well, perhaps I'll tell you something you can't find there, or maybe you just like my conversation and soothing words. You can post any questions or thoughts below in the comments section, email me at cthomaswebb@gmail.com, or send me a tweet using the links below:













---




What I Watched This Week



I did see The Amazing Spider-Man 2, which was ok I suppose (but good enough for me to recommend), perhaps slightly better than the previous film, but not by much. I warmed to Garfield and Spidey. He is very true to the character. The acting is terrific all around, but the villains are just disappointing to me. I also re-watched the first installment of this reboot and had no change in my opinion. Otherwise I finished the first season of Vikings, which is awesome, and I plan on buying a drinking horn for beer asap.

If want to know more about my movie tastes, check out my page on Letterboxd by clicking right here. Also, make sure to look at all the great articles and writers at 411, particularly in the Movie-zone because that's where I predominantly am, but all of the zones.


Deaths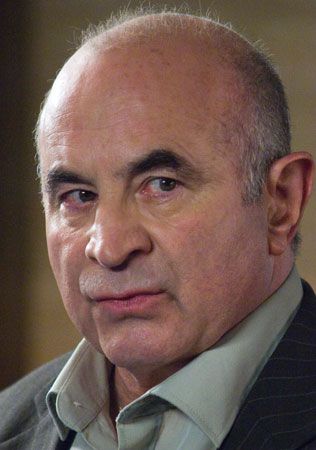 Bob Hoskins passed away on April 29th from pneumonia. He was 71 years old. Hoskins was an English actor who won a BAFTA, a Golden Globe, and was nominated for an Academy Award for the 1986 picture Mona Lisa. He was commonly known for portraying Cockneys and gangsters. His final role was in 2012's Snow White and the Huntsman. Here are a few of the titles on his resume: Hook, The Long Good Friday, Mermaids, Nixon, Super Mario Bros., Neverland, and what could be his most memorable role, as Eddie Valiant in Who Framed Roger Roabbit?. He is survived by his wife Linda and four children. He will be missed.

In case I forgot to mention a notable death this week, you can always peruse the list yourself by clicking here.



The Questions





Q:

I have a question, so the MCU movies make hundreds of millions of dollars each film, so how much money does Kevin Feige make? Does he have a specific salary or is it dependent on a movie success? What about movie producers or even studio heads in general?
--Mahmood


A:



Kevin Feige is an American film producer and president of Marvel Studios. The films he has produced have a combined worldwide box office gross of $8.3 billion.

6 months ago, during a press junket for Thor: The Dark World, Kevin Feige gave Collider an update on his contract. He didn't disclose any specifics as far as money goes, but he did say he would be employed with Marvel until at least 2018, when Phase 3 of the MCU concludes and The Avengers 3 opens in theaters. We know there are new MCU movies planned through 2021, so he's will likely still hold a high position even when his current deal runs out.

Here is a lengthy article on Kevin Feige and the success of Marvel: Click Here. Unfortunately, though I researched numerous interviews and articles about Mr. Feige, I could not find the slightest clue as to how much he makes.



I can elaborate on how much movie producers make however. The reality is that the business explanation of how much they make can get very complex. My description will be very simplistic, but will nonetheless give you a general idea. Producers finance the movie. They don't necessarily get a percentage. They get all of the profit remaining once everyone else gets paid. Say a movie has a budget of $10 million. The producers paid that $10 million. If the movie goes on and makes $100 million, the producers have just made themselves $90 million! However, if the movie only does $8 million, then they've lost $2 million dollars of their own money. Obviously the cuts vary depending on how many producers there are on the film and whether or not certain cast members have negotiated deals to take home a percentage of the total take (grosses) of said production.

So, in the case of Kevin Feige, he is probably a wealthy individual.




I did come across a study from 2008 that listed the median salary for movie producers, which was $98,930 per year and $47.56 per hour. Perhaps that has increased or decreased since then, but I'm not sure. If we're talking about how much studio heads and Presidents make, I found an interesting article on that which you can view here. The Chairman and CEO can make anywhere from $7 million to $20 million. Feige is the President of Production, so his salary range is around $2-$4 million. Please keep in mind, this article was written regarding studios like Paramount and Disney, so Marvel's salaries could be different. These numbers feel like a safe bet though.





Q:

I have a question that is movie related, but also music related, so I'm not sure if I should of sent this or not. I apologize in advance if I shouldn't of.

One thing that always got me excited about comic book movies coming out back in the early 2000s wasn't just the movie itself, but the amazing soundtracks as well. Great soundtracks such as The Punisher soundtrack, Daredevil soundtrack, etc. that introduce us to new bands or rare songs by more well known bands. With comic books movies being released left and right now, why are there hardly any soundtracks? I think there's one for the Avengers movie and that's really it.
--Brandon



A:



No worries Brandon. You can always send me music questions. The Music-Zone doesn't have their "Ask 411 Music" column running currently, and since I'm a music buff as well, I'll take any questions that come my way.

I can't point to a reason that is 100% fact for this question, but I can offer a theory that will probably be agreed upon. The bottom line for this has to be money. There is likely less money in soundtracks than there was 10 years ago or 20 years ago. Somebody has to pay for the rights (or pay to have new ones recorded) to these songs and that can be very expensive, not to mention come with restrictions depending on what the contract negotiation is.



It's also about supply and demand. I agree with you and wish more soundtracks were made to showcase rare songs and new bands, but the sad truth is that there isn't as much of a demand for them as there once was. Making movies and music is all about turning a profit and the music landscape and how we buy it has changed over the past 10-20 years. We had vinyl, cassettes, CDs, and now MP3 downloads. People purchase music by getting one song at a time more often than not, so studios probably have the mindset "Why should I take a risk building this soundtrack when hardly anyone will buy the album as a whole?"

Maybe it just has to do with how much are sold. Perhaps the soundtracks you mentioned weren't moving off the racks like the studio wanted. What's interesting is that this year I picked up more soundtracks than I ever have before. These aren't comic book soundtracks, but the compilations for American Hustle, The Broken Circle Breakdown and 12 Years a Slave were sensational. So soundtracks are still made, but I suppose it only happens when it makes financial sense. Divergent was a recent soundtrack that received a lot of publicity, but in general, significant soundtracks are sporadic.





Randomness: Good Comic Book Movie Soundtracks



Since Brandon asked about comic book movie soundtracks, I thought it would be fun to list a few of my favorites. These aren't ranked, because what's the point, but they soundtracks I dig. I'm sure I missed some. I didn't spend hours compiling this list after all. If you guys think of any that deserve some lovin, feel free to comment!

*Spawn - This was a bizarre experiment of a soundtrack, mashing electronica with hard rock & metal, but I thought it worked and produced some intriguing results. Marilyn Manson & The Sneaker Pimps, Crystal Method & Filter, and so on. The 1997 movie did not win over everyone, but I dug its music.



*Batman Forever - Say what you will about Joel Schumacher's effort in this franchise, but this is to date, one of the biggest soundtracks ever released that I remember. This received so much publicity and sold a lot of copies. The artists are all over the map, much like Batman & Robin's soundtrack would be. PJ Harvey, Method Man, and of course Seal's "Kiss from a Rose" was a huge hit, winning three Grammys.



*The Crow - I love this movie and I love this soundtrack. It contains so many bands that I love: Stone Temple Pilots, Rage Against the Machine, Nine Inch Nails (covering Joy Division), Pantera. The list mixes goth, industrial, alternative, and metal. This is a classic.



*The Punisher - As Brandon himself said, this is a great soundtrack. You have nu-metal, regular metal, hard rock, hardcore, and more. No kooky blend of genres necessary here. This is all awesome stuff, plus here's Kane theme song.



*Watchmen - The Music from the Motion Picture album contains songs used in the movie obviously, and several of those were mentioned in the comic, including Jimi Hendrix, Simon & Garfunkel, and Bob Dylan. Not everyone enjoyed how the music was incorporated into the film, and to be honest, I had to get used to it, but now I love it and these are great tunes for any occasion. There are so many drastically different musicians on here, Nat King Cole, My Chemical Romance, Janis Joplin. Definitely recommended.





Quick Shot: Seth Rogen



This week we see the arrival of Neighbors in theaters,, not to be confused with the 1981 comedy starring John Belushi. This Neighbors stars Zac Efron, Rose Byrne, and the celebrity in our spotlight, Seth Rogen. And so here are 5 Rogen performances that you absolutely must familiarize yourself with before checking out the upcoming film.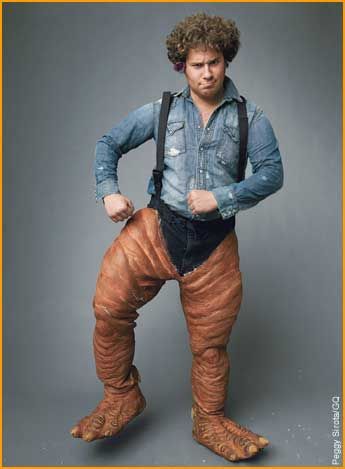 1) Freaks and Geeks
2) The 40 Year-Old Virgin
3) Knocked Up
4) Superbad
5) This is The End



--Thanks to Misty for my banner.

"The plural of Chad is Chad?"
--From the movie Recount

comments powered by