SPOTLIGHTS
Ask 411 Movies 5.12.14: Not Ribbed For Your Pleasure
Posted by Chad Webb on 05.12.2014

Why won't the studio release the alternate ending to World War Z? Does Kingdom of Heaven have the best director's cut of all-time? What are David Straitharn's best roles? All that and more covered this week in Ask 411 Movies!







































An "Ask 411 Movies" column would be nothing without questions, so please toss them my way. Why should you ask me instead of using Google? Well, perhaps I'll tell you something you can't find there, or maybe you just like my conversation and soothing words. You can post any questions or thoughts below in the comments section, email me at cthomaswebb@gmail.com, or send me a tweet using the links below:













---




What I Watched This Week



I did see Transcendence this week. I didn't love it, but I do think some of the reviews I've read are overly harsh. There were some silly aspects to the story, but it was also really cool in other spots. As for TV, I guess I'll have to wait to watch the second season of Vikings. I could track it down online somewhere, but I can wait for DVD. I am juggling 24 still, but also started Ken Burns' Baseball documentary, which is masterful. I also finally began season 2 of The Americans, which has been gestating on my DVR for many weeks now.

If want to know more about my movie tastes, check out my page on Letterboxd by clicking right here. Also, make sure to look at all the great articles and writers at 411, particularly in the Movie-zone because that's where I predominantly am, but all of the zones.


Deaths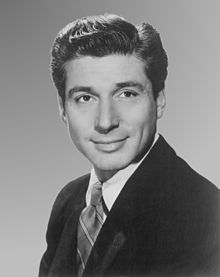 Efram Zimbalist Jr. passed away at the age of 95 of natural causes. He was a Golden Globe winning actor known for his roles on 77 Sunset Strip and The F.B.I.. He also had a notable recurring role in the Maverick TV series. In addition, he voiced Alfred on Batman: The Animated Series, Dr. Octopus from the 1994 Spider-Man series, and Justin Hammer from Iron Man in 1994. He could be seen or heard on many shows from 1946-2008. He also had numerous stage credits. His daughter Stephanie announced the news of his death saying "He was 95 years old, a devout Christian. He actively enjoyed his life to the last day, showering love on his extended family, playing golf and visiting with close friends."

In case I forgot to mention a notable death this week, you can always peruse the list yourself by clicking here.



The Questions





Q:

Question:
Sometimes, studios will finish a film and test screen it, only for it to test badly with audiences. They will then significantly re-work the movie, so that the end result is drastically different than the first. Examples of this would be The Negotiator and World War Z.

My question is, why wouldn't the studios release these "alternative cuts" on DVD/Blu Ray? Even if only as "deleted scenes". If the bottom line is bringing in as much cash as possible, then I can't see the harm in it. I'd bet that World War Z's home sales would be much stronger had the original 3rd act been included as an extra.
--HellloooNewman



A:



Well, there are many ways to approach this question. First let me say that I agree with you. I love alternate cuts of movies aside from the ones that carry the "unrated" label (and sometimes extended). More on that later. I enjoy seeing how a film can change with seemingly few or slight alterations. But I will start by saying that money is a big factor. It always is in the film industry. One question I get asked a lot is why a certain TV show has not been released on DVD or why the releases stopped at a specific season. Sometimes rights to music or whatever the property is an issue, but more often than not, it is the money. It costs a considerable amount of cash to make a DVD and put it in stores, and add more to that if it will take a significant amount of time to edit and compile footage for an alternate cut. If a studio doesn't feel that a new cut of a movie will move off the shelves, they will not spend the time and money to manufacture it, simple as that.



At one time, extended, director's, unrated, and so forth cuts were extremely popular in the DVD market. Extras with deleted scenes were bonuses that buyers eagerly anticipated. But nowadays DVD and Blu-Ray sales are down because convenience is the word of the day. All people care about is having the titles available via streaming, so extras and alternate cuts are not nearly as sought after, sad to say. Obviously the rise of Netflix, Hulu, and Amazon Instant Watch are the main factor, but what also contributed to declining DVD sales was that alternate cuts and deleted footage became a cash grab and deceived customers. Multiple "special editions" of movies that didn't require them were released and the unused footage was far from extraordinary; more of a chore to sit through. As is often the cast, deleted/extended scenes are not included for a reason. They customarily add nothing new to the film. There are exceptions of course, which I will get to in a bit.



People lost faith in alternate cuts and editions of movies because they are too regularly slapped with the "unrated" description or "Unrated extended" and so forth, which is clearly a merchandising ploy on part of the studios. Hardly anything is changed or added to these cuts aside from maybe swearing and nudity. So, this is one reason why releasing alternate versions of films lost some of their appeal/relevancy. Another reason is that the decision to release a different cut of a movie rests with the studio the majority of the time because they have "final cut" rights. If they don't feel there is a need to release any extra footage, they just don't. Again, this can be attributed to being frugal, or just laziness. Even during the peak of DVD sales, many studios released DVDs without extras, which was infuriating and made little sense.

Sometimes a movie sells at a perplexingly high number. Look at Oliver Stone's Alexander. That movie blew donkey balls, yet we had a Theatrical Cut, a Director's Cut, followed by Alexander Revisited: The Final Cut, and yes, this June prepare for Alexander: The Final Cut. Why? Because people are buying it. Alexander Revisited was one of Warner Bros. highest selling DVDs, thus a new cut was called for. For every director's cut that is made to correct the project for the better, there are 6 more released purely for financial gain. Ali Upham of DVD & Blu-Ray Review Magazine said: "You really can't move for director's cuts now. The fact that the majority of them are simply adding snippets that probably had no place in the film to start with takes away from the fact that every so often an essential comes along."



The theory is that a director's vision is correct all the time and that is not true. Most times cuts are made for legitimate reasons. Due to injustices on Orson Welles and other directors in the past where the studio got involved, many assume that the director is always right, but producers can offer level-headedness in terms of what footage should be kept in and what can be chopped. But every now and then we do see new cuts that make the movie better.

I can't speak to what is available or not with The Negotiator (1998, F. Gary Gray). I researched it but found no information. But as for World War Z, the ending was indeed different initially, but re-writes and production issues excised that for a conclusion that offered "a glimmer of hope." I have read some reports that it was filmed and others that are increasingly vague about what alternate footage actually exists, but maybe they go into detail on the DVD/Blu-Ray. I have not seen the either. If they reveal more information, let me know. I do know that the DVD has an unrated cut, from what I have read, all it does is extend a few sequences and is a tad gorier. In this instance, it could be that the studio was happy with their ending and thought it would be counter-productive to show an alternate conclusion. Or it could be one of the aforementioned reasons.

--I did get a question from our friend Paul recently, but the column was already done so I will cover that next week.



Randomness: Good Alternate Cuts



This not a "Best Of" list, but rather a bunch of movies with alternate cuts which I enjoy. You will notice that several popular choices are not here and that is because they have more than one alternate cut that I have not seen. For example, a lot of people cite one of the Blade Runner cuts. I own the box set, but have not explored every version yet. The same could be said for my Blu-Ray of Close Encounters of the Third Kind, Touch of Evil and Dawn of the Dead. Each of these may very well have a cut to rule them all, but until I've seen them all, I am not comfortable listing one as better than another.

*Daredevil: Director's Cut - Much has already been written by myself and others about the superiority of this version to the theatrical, but in case you weren't aware, the changes made here by Mark Steven Johnson transform a poor film to a good one. That is pretty substantial. This goes for a darker atmosphere with an R rating, dials back the romance, and includes a sub-plot with Coolio (and why not?). Unfortunately, a lot of people who still cling to their hatred of the theatrical have not yet seen this version. It's worth it. Will everyone unanimously hail it as a masterpiece? No, but it's a definite improvement.



*The Lords of the Rings: Extended Cuts - I won't go into detail on all of the additions and alterations throughout this trilogy, but suffice to say that the longer movies are a more pleasing experience. Numerous sequences are extended and a lot are added straight from the source material. All in all, to watch all of the extended versions is a more complete telling of this epic saga if you ask me. I would put The Hobbit: Extended Edition on here too, but I haven't actually cracked it open yet. Add all of the movies together and you will be parked on your couch for a solid 12+ hours! That's not even including the bonus features.



*Watchmen: The Ultimate Cut - Here you have the director's cut of Watchmen with the animated Tales of the Black Freighter spliced in as it was told in the graphic novel. For me, this represents the best version of the story. I loved the graphic novel, but not the octopus at the end. The film changed that, while everything else is basically the same. Not everyone digs that the film didn't stray from the source drastically, and I understand that, but to me this is Zack Snyder's finest effort to date. At 215 minutes, this version of the picture offers everything you could hope for. It is wonderfully constructed.



*The Expendables: Director's Cut - If you didn't care for this at all when it was initially released, I doubt the director's cut will have altered enough to win you over. I loved the theatrical cut of the movie, but the director's cut does improve on it. This is certainly a darker approach to the action story, but it is effective and suits Stallone's filmmaking and writing. Roughly 11 minutes of footage was added. The biggest difference for me was the music. Sully Erna's "Sinner's Prayer" and Shinedown's "Diamond Eyes" are introduced to this cut and blend awesomely to the proceedings. Stallone has always been very distinctive in regards to the music he selects for his films, and this reaffirms that. Worth seeing if you liked the film to begin with.



*Once Upon a Time in America - I hesitated in putting this Sergio Leone classic on here since I have not seen the original theatrical cut that had been butchered from 229 minutes to 139 without the director's approval. He was so heartbroken that he never made another film before his death. But this version is, as far as I have researched, is vastly superior to whatever abomination Warner Bros. released in 1984. A 256 minute restored version adding 26 minutes to the currently available 229 minute version screened at the 2012 Cannes Film Festival. It is still undergoing restoration work last I checked, with the aid of Leone's kids and Martin Scorsese. If you haven't seen this yet and are afraid of super long movies, get over that fear and watch this asap. You won't be sorry.



*Kingdom of Heaven: Extended Director's Cut - I feel like I have been singing the praises of this version for years now, so I won't ramble but to say that many critics have stated that this is the most substantial Director's Cut of all-time. That is pretty high praise considering the competition. This cut adds 50 minutes and is reportedly the version Ridley Scott originally wanted released to theaters. The DVD of the extended Director's Cut was released on May 23, 2006. It comprises a four-disc box set with a runtime of 194 minutes, and is shown as a road show presentation with an overture, intermission, and entr'acte; The Blu-Ray eliminated the road show features. There is so much to elaborate on if I were to dive into a full review and comparison, but the original theatrical cut showcases an average 3-star out of 4 film. The director's cut delivers a near great film.





Quick Shot: David Straitharn



This week we see the arrival of Godzilla in theaters starring Bryan Cranston, Elizabeth Olsen, Ken Watanabe, Aaron Taylor-Johnson, and the celebrity in our spotlight, Oscar nominee David Straitharn. And so here are 5 Straitharn performances that you absolutely must familiarize yourself with before checking out the upcoming film. This wasn't easy. Lincoln and Cold Souls wouldn't be far behind on this list.




1) Good Night, and Good Luck
2) A League of Their Own
3) The Bourne Ultimatum
4) Eight Men Out
5) L.A. Confidential



--Thanks to Misty for my banner.

"The plural of Chad is Chad?"
--From the movie Recount

comments powered by