SPOTLIGHTS
411 Fact or Fiction Movies/TV 05.16.14: Week 433
Posted by Ben Piper on 05.16.2014

Are we bummed that Community was cancelled? Will Godzilla live up to the hype? Do we like the rumored title for Star Wars: Episode VII? 411's Al Norton and Trevor Snyder debate this topics and more!




I went and saw Neighbors this past weekend, and yeah, it didn't suck. While it didn't make my gut hurt from laughing so much, it did pretty consistently tickle my funny bone appropriately. I never thought I'd want to see anything with Zac Efron in it, but he pleasantly surprised me with his performance. Who knew?

This week in regards to the Fact or Fiction stuff, we've got Al Norton and Trevor Snyder helping us out. Let's see what they have to say…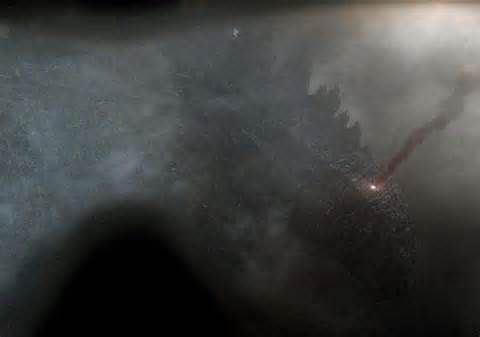 1. Godzilla will live up to the hype and be a great summer movie.

Al Norton: Fact. Maybe not a great overall movie but a great way to spend 2+ hours in air conditioning, eating popcorn and being entertained? Damn straight! The cast is strong, the special effects seem cool, and judging from the trailers it looks the movie does a slow build until we get face-to-face with the green one. As a parent of young twins I don't get to the movies very often and when I do it almost always involves puppets/singing/animals/animation, but I am likely to try to get out of work early one afternoon and lose myself in a couple of hours of Hollywood Blockbuster.

Trevor Snyder: Fact. I've been fortunate enough to attend San Diego Comic Con the last few years, and have attended the Warner Brothers panel the last two years. This means that twice now I have heard director Gareth Edwards discuss his sincere intentions toward making the best Godzilla film possible with a room of 6000 people. Now, granted, I am very aware that sometimes a person can claim to have the best intentions and still muck it up, but couple his sincerity with the excellent work he did on his debut film, Monsters, and the strong buzz Godzilla has already garnered from sneak previews and press screenings, and I'm seeing less and less reason to be concerned about a repeat of 1998 (shudder). I'm not going in to Godzilla expecting anything more than a kick-ass giant monster movie, and by all accounts it sounds like that is what Edwards has delivered.

Score: 1 for 1


2. You're bummed that Community was cancelled.

Al Norton: Fiction. I mean, I am probably the biggest Community fan I know so I am not happy it was cancelled but a 97 episode run is pretty damn awesome, especially since the vast majority of episodes were in the upper 1% of quality, so what do I really have to be bummed about? TV is a business and NBC gave the show five seasons with ratings so low that most networks would have barely thought about giving it two. And now I'll get to have my memories/dvd's AND I'll get to see what everyone goes on to do next. Of course I wish it had come back for a sixth season (and then a movie) but I can't say I didn't get my money's worth of entertainment.

Trevor Snyder: Fiction. I completely agree with everything Al said, but at the same time I can't lie and say that I'm not bummed anytime a great show is taken off the air while it's still making great TV, and before its cast and crew was really ready to wrap it up. I will always be grateful for the amount of Community we did get (well, maybe not that fourth season), but because it was also the sort of show that really earned its devoted fan following, it stings a little to not get the true ending it could have had if they had known things were coming to an end. And, let's be honest - they inadvertently set this cancellation up to be even more annoying by really pushing the "six seasons and a movie" gag the last year or so. As I get more distance from the news I'm sure I'll get over it and just be able to enjoy my Community DVD's with no hard feelings. But right now? Yeah, I'm bummed.

Score: 2 for 2

3. Rebel Wilson is a great choice to play the title character in a remake of Private Benjamin.

Al Norton: Fiction. I am not a huge Rebel Wilson fan and her being cast in the lead tells me this will be a physical comedy filled with the most obvious/low brow/lowest common denominator jokes. I would have loved Ellie Kamper in this part, Mindy Kaling would have been great, and Malin Ackerman as well. I am old enough to remember the original movie and the TV show the followed, which were both solid - hell, the movie got THREE Oscar nominations, and I feel like what we are going to get now is 85 minutes of humiliation comedy followed by a 10 minute "feel good" ending. The real question here is who plays the Eileen Brennan role

Trevor Snyder: Fact. I have pretty much the same concerns that Al does about this. We can debate some other time about how bothersome it is that both Wilson and Melissa McCarthy are often thrown into low brow "it's funny because they're overweight" scenarios despite comedic talents that should rise above that. But, for the purposes of this question, it's hard not to think that was probably the impetus behind this particular decision, and it's hard to have a good feeling about what sort of movie this new Private Benjamin will be. That being said, I have no real emotional attachment to the original film (I think I saw it once when I was very young and have never thought about it again). And so, unlike Al, I'm not really upset that another actress isn't getting the role. I'm just not looking forward to another lame comedy, in general.

Score: 2 for 3



Switch!!!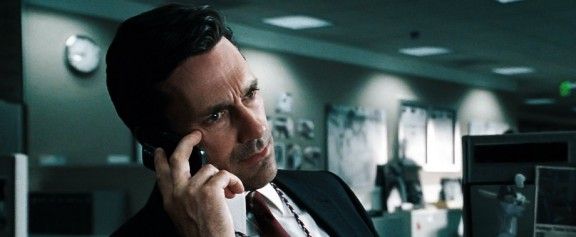 4. Million Dollar Arm will be a better than average sports movie.

Trevor Snyder: Fiction. Well, right now the early reviews are pretty much split down the middle. Personally, I'm still kind of interested in the movie, as I have found the trailers I have seen to have a definite charm to them, and I'm excited to finally see Jon Hamm headline a movie. Even still, I'm not sure I've ever really expected the movie to be anything more than "average." This is just one of those cases where "average" feels good enough to me. Nothing about the movie looks like it will be any sort of instant classic, but it doesn't look aggressively bad, either. It looks like the sort of movie that you will probably have a good time with while you're watching it, and then start to forget the moment the credits roll. I realize every movie should aspire to be more than that, but at the same time if it isn't atrociously terrible, that counts for something, right? Average movies are like comfort food, sometimes, and Million Dollar Arm looks to have all the makings of one of those movies that will play regularly on cable during weekend afternoons and people will happily stop on it while flipping through channels and maybe even watch to the end, but I highly doubt it will enter the ranks of the great sports movies.

Al Norton: Fact. Aside from Jon Hamm being one of the best actors on the planet, the location and overall story of the movie make it seem like it will do a good job avoiding any of the more common cliches of sports movies. I mean, of course it's going to be heartwarming but my guess is that while the destination is likely emotionally similar to expectations, the journey will be different enough to make this better than average and more than just a sports movie.

Score: 2 for 4


5. A big-screen Power Rangers reboot is a horrible idea.

Trevor Snyder: Fiction. Are you kidding? I think it's a great idea. In fact, way back in 2011 I recorded a podcast in which I not only said I thought the time was right for a big-budget Power Rangers movie, but even pitched how I myself would handle the project. So, uh, yeah, you could say I'm sort of a Power Rangers fan. Now, granted, my enjoyment of the series comes with a heavy dose of irony, but even still, I've never denied how effective the series is as children's programming, and I think it's telling that it has been on the air and been successful for as long as it has been. Really, putting aside how cheesy the previous two films were, the franchise is, at the end of the day, built up of a lot of elements that just beg for the big screen and could be quite cool if handled somewhat seriously, with strong FX work and good action/martial arts direction. My only concern is that they will try to go for a "dark and gritty" tone to make it "respectable" for adults. Forget that - Power Rangers is for kids first and foremost, and I hope the makers of this film are working hard to give kids a cool action flick that certain-minded adults can enjoy, as well...ironically or otherwise.n

Al Norton: Fiction. I am too old to be a part of the Power Rangers generation - they came along after I was out of high school - but it's had a MUCH longer life than the quality of the show could have ever suggested, which makes it ripe for a reboot; most folks are familiar with the general concept but their love of the show is based on sheer nostalgia, so they will show up to see something called Power Rangers but not with the same expectations of, say, Batman fans. I think they can make a serious kids action movie, with nods towards its cheesy roots without making the whole movie tongue-in-cheek. High school kids who essentially become super heroes who fight evil in their free time - you've got action, drama, and teen angst - it sounds like the dream pitch for The CW and has the makings of a solid movie franchise.

Score: 3 for 5

6. You like the working title for Star Wars Episode VII: The Ancient Fear.

Trevor Snyder: Fact. Yeah, sure, I don't have any beef with it. I get what it seems to be going for...an ominous reflection of "A New Hope." And, really, once you've lived through Attack of the Clones, it's hard to see any other new title as that bad. Really, at the end of the day, this just boils down to the fact that we're getting a new Star Wars that most of us are actually pretty excited for. They could call it Stars Wars Episode VII: Poop, and we'd all go see the damn thing. So go ahead and call it whatever you like...just don't mess up the movie itself, damn it.

Al Norton:: Fact. I am totally with Trevor on this one. I mean, does anyone really care what it's called? We'll be lining up to see "the new Star Wars" and that's all that matters. I'd rather they put all their creative energy and efforts into the movie and pick the title by pulling a piece of paper from a hat. By the way, wasn't The Ancient Fear one of the members of Kevin Sullivan's Dungeon of Doom, hanging out with The Yeti and Loch Ness? Chris Hardwick will give points to the first reader who can come up with the name of his finishing move!

Final Score: 4 for 6

And there you go. Al and Trevor agree more often than not. Thanks to them both for helping out, and see you again next week!
-BP



TWITTER

http://www.twitter.com/411s_Ben_Piper
http://www.twitter.com/411mania
http://www.twitter.com/411wrestling
http://www.twitter.com/411moviestv
http://www.twitter.com/411music
http://www.twitter.com/411games
http://www.twitter.com/411mma




comments powered by