SPOTLIGHTS
Ask 411 Movies for 05.19.14: Avoid the Clap, Jimmy Dugan
Posted by Chad Webb on 05.19.2014

How was Star Wars influenced by Japanese cinema? Will Disney ever remake their animated classics? What are Drew Barrymore's best roles? All that and more covered this week in Ask 411 Movies!







































An "Ask 411 Movies" column would be nothing without questions, so please toss them my way. Why should you ask me instead of using Google? Well, perhaps I'll tell you something you can't find there, or maybe you just like my conversation and soothing words. You can post any questions or thoughts below in the comments section, email me at cthomaswebb@gmail.com, or send me a tweet using the links below:













---




What I Watched This Week



I did see Neighbors this week, which was very funny though not a masterpiece by any stretch. I enjoyed the scenes with the family on their own and the frat boys on their own more than the party sequences. Overall I recommend it. This week was filled with season finales or episodes before the season finales so that dominated my time. Arrow, The Big Bang Theory, Castle, Person of Interest and more were all solid. Warehouse 13 is almost done completely, which makes me sad. It's an imaginative show that is always loose and fun. I will miss it. I'm also still watching Ken Burns' Baseball documentary. I look forward to seeing Godzilla soon, but the weekend was busy so I didn't have a chance right away.

If want to know more about my movie tastes, check out my page on Letterboxd by clicking right here. Also, make sure to look at all the great articles and writers at 411, particularly in the Movie-zone because that's where I predominantly am, but all of the zones.


Deaths


Hans Rudolph "Ruedi" Giger, commonly referred to as H.R. Giger, died on May 12, 2014 after suffering injuries from a fall. He was 74 years old. GIger was a member of the special effects team that won an Academy Award for Best Achievement in Visual Effects for their design work on Ridley Scott's film Alien. He was named to the Science Fiction and Fantasy Hall of Fame in 2013. He also worked on Poltergeist II: The Other Side, Species, and submitted designs for Alexander Jodorowsky's unproduced Dune. He has also worked for many recording artists such as Celtic Frost and Danzig.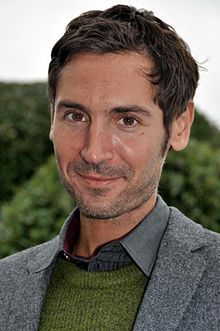 Malik Bendjelloul committed suicide on May 13, 2014 after struggling with depression. He was a Swedish Academy Award-winning documentary filmmaker, journalist and former child actor. He is best known for his 2012 documentary, Searching for Sugar Man, which won an Academy Award and a BAFTA Award. Before his death, he was working on a film project based on Lawrence Anthony's book The Elephant Whisperer.

In case I forgot to mention a notable death this week, you can always peruse the list yourself by clicking here.



The Questions





Q:

Hey Chad,
I noticed having becoming a regular viewer of Disney Jr thanks to my daughter that they occasionally will show Cinderella, Dumbo & Alice in Wonderland but never Snow White. Any reason why they exclude that movie? Also, they have run direct to DVD sequels to Cinderella, The Little Mermaid and Mulan but have they ever or do you think they ever would remake any of their classic movies or that is absolutely taboo to them? Thank you once again.

What's the deal w/ Henry Hugglemonster? Its been pushed from 8:30pm to 9pm to now 10pm on Disney JR. Is it DOA after one season? It's one of the shows I actually don't want to rip my ears off. Thanks.
--Paul



A:



1) From what I have researched, there is no reason why Snow White and the Seven Dwarfs would be excluded. For that matter, there is no reason why any of the other Disney animated classics would be left out either. I envision the selection of movies to be completely random. I didn't find any set process.

I doubt this is a reason, but it could be. I did discover that on July 7th of this year, The 7D will be premiering on Disney XD. This focuses on the seven dwarfs from that story. Here is the synopsis: The series takes place in the whimsical world of Jollywood, where Queen Delightful relies on the 7D – Happy, Bashful, Sleepy, Sneezy, Dopey, Grumpy and Doc – to keep the kingdom in order. Standing in their way are two laughably evil villains, Grim and Hildy Gloom, who plot to take over the kingdom by stealing the magical jewels in the 7D's mine. With seven very distinct personalities, the 7D always manage to save the day and send Grim and Hildy running back to their evil lair to try another day.



2) Well, actually they have started remaking these animated classics in the form of live-action. Alice in Wonderland was one example, and Maleficent is another. Yes, the latter focuses on the villain instead of Aurora, but it is still a remake whether anyone wants to admit it or not. So, however you classify these live-action versions, it does at least prove that nothing is taboo to Disney as far as revisiting their classics.



But I assume you mean in animated form. Would they ever remake their most revered animated classics the same way? For starters, the Disney Platinum & Diamond Edition Blu-Rays draw a lot of revenue for them. People love those releases, so as long as they continue selling, I don't see the studio remaking Pinocchio or Snow White or anything else when the originals are still flying off shelves. When that stream of money has exhausted itself, I predict they will remake one of their classics in CGI before ever doing it a second time via hand-drawn animation.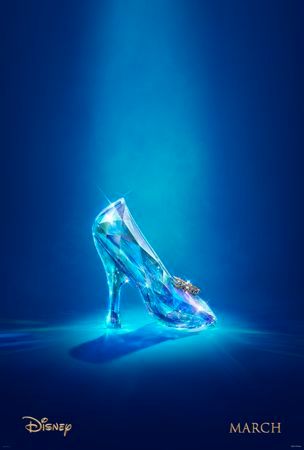 Disney is all about making money, so I wouldn't put anything past them, but right now the live-action adaptations of these tales are the trend, much to my chagrin. For instance, in 2015 expect a live-action Cinderella from Disney with Lily James starring as the title role, Cate Blanchett playing Lady Tremaine, Richard Madden as Prince Charming and Helena Bonham Carter as The Fairy Godmother. It will be directed by Kenneth Branagh and written by Aline Brosh McKenna and Chris Weitz.

3) Henry Hugglemonster is an American animated preschool show produced by Spiffy Pictures. It is based on the book "I'm a Happy Hugglewug" created and illustrated by Niamh Sharkey. It first premiered on April 15, 2013 on Disney Junior with a pilot episode that aired on April 5. The series revolves around the daily life of Henry Hugglemonster and his slightly chaotic but loving family, living in the suburban town of Roarsville. Everyone in Roarsville is a friendly, fun-loving monster.

According to Wikipedia, episode 26 "Once Upon a Roar," aired on May 2nd of this year. Wikipedia lists season 1 as having 38 episodes. How accurate that is up for debate. However, another site TVIV.org states that it has been renewed through season 2, which is slated to begin in the fall of 2014. So perhaps episode 26 was the last one for season 1? If you say that it has not been on at all recently, it may be in that limbo period between seasons.



Click here for another article reaffirming that Henry Hugglemonster has been greenlit for season 2, scheduled to return in the fall of 2014.



Q:

A vague question but how big would you say was the effect of Japanese on modern cinema? What are the innovations?
--Mahmood



A:



In a word, immeasurable. Wow, I don't even know where to start with this. If you wanted detail descriptions of how Japanese cinema has influenced film as a whole, there are books upon books available that will elaborate better than I can. Hell, there are books solely about how Akira Kurosawa has influenced cinema and inspired a generation of filmmakers. Honestly, I'd be here for days if I listed all of the innovations. Based just on how a movie is shot, Kurosawa was an ambitious man who tried all sorts of new techniques and methods of storytelling in the 1950's. The same could be said for other Japanese filmmakers.

Here's what I'll do. I can try and think of specific innovations, but it might take some time. For now, I will provide a short list of significant ways that Japanese cinema has influenced film in general. By no means will I consider this a comprehensive list. I don't mean to leave anything or anyone out. These are just a handful of big points that come to mind.

*Akira Kurosawa and "The Rashomon Effect" – The 1950 film Roshomon
involved a story where four witnesses give different accounts of a rape and murder. Basically, this effect means "contradictory interpretations of the same event by different people." Rashomon greatly changed the way filmmakers tell a story. It dealt with the nature of truth, the unreliability of certain narrators, subjectivity, and so on. The film was also told in a non-linear manner, giving us the events as the witnesses relate them, utilizing flashbacks. The approach was visionary and had a tremendous impact, both on cinema and culture. Many filmmakers have used this technique since then.



*Akira Kurosawa and Westerns - Seven Samurai, Yojimbo, Sanjuro and several other efforts by the legendary director would all be remade into ordinary westerns such as The Magnificent Seven or spaghetti westerns such as The Man With No Name trilogy. Certainly Howard Hawks, John Ford, and Sergio Leone were masters of the genre, but they owe Kurosawa and his samurai epics a debt of gratitude for helping to maintain its popularity.



*Akira Kurosawa and Star Wars - George Lucas' Star Wars was a huge blockbuster that had an enormous impact on movies as a whole. That is stating the obvious, but for more on how, click here. But it incorporated numerous elements from Kurosawa's 1958 film The Hidden Fortress: various characters, the staging of certain shots, the tone, and so on. Without Kurosawa, we would not have that franchise, period.



*J-Horror – With the rise of the Ju-on and Ringu series' in Japan, American studios began looking to Japanese horror as they ran out of ideas. Japanese horror relies on psychological scares and building suspense rather than gore and a high body count. More modern J-horror, we're talking from around 2000 onward, also used predominantly female main characters, which was also unusual. J-horror was highly influential in terms of how females were portrayed overall. The pacing is slower, the audience doesn't always know exactly what is happening, etc. I was never the biggest fan of this style, but it did leave its mark.



*Monster Movies – Godzilla was not the first monster to ever grace the big screen, but he became such an icon after the 1954 picture Gojira that an entire kaiju sub-genre was born. Godzilla alone would be in more than two-dozen features. For a list of giant-monster movies that need to bow down to Godzilla (post-1954 anyway), click here. The list is long I tell ya.



*Anime – I was tempted to just put Hayao Miyazaki's name on this list as he is the king of the genre, but that would be unfair to all of the other filmmakers/animators that paved the way. In the early 1980's you had Mamoru Oshii's Angel's Egg, Miyazaki's Nausicaa of the Valley of the Wind, and then Katsuhiro Otomo's Akira in 1988. These Japanese filmmakers expanded the limits of animation, inspired a generation, and it is nearly impossible to gauge just how influential they were. You can see shows and movies inspired by anime everywhere including Pixar, Disney classics like The Little Mermaid, Aladdin, and more, and a variety of more recent shows such as Teen Titans, The Boondocks and countless others.



*Takashi Miike – The director made his debut in 1991 and since then he has been pumping out features at a consistently fast rate. No genre has passed him by, whether it we're talking horror, action, comedies, drama, or even family films. I was going to use "Ultra/Super-Violence" as the influence instead of Miike himself since much of the over the top violence in films like Ichi the Killer and others changed the game and inspired filmmakers around the world, but we can't just credit Japan (or Miike for that matter) for that. Tarantino for instance, did indeed draw from Miike, but also from martial arts pictures, westerns, and so forth. Still, Miike is a large influence for many reasons, including his versatility and how some of his bizarre offerings have captured the world's attention.



--I realize this is a rather basic list and I've summarized each influence in a very simplistic fashion, but narrowing down items for address the question was not easy. I will put my thinking cap on though and if more come to mind (which is inevitable), keep an eye out in future weeks for a second list. I haven't even touched on directors such as Mizoguchi or Ozu yet. Meanwhile, if the readers want to add more, feel free!



Quick Shot: Drew Barrymore



This week we see the arrival of Blended in theaters starring Adam Sandler and Drew Barrymore, their third collaboration. And so here are 5 Barrymore performances that you absolutely must familiarize yourself with before checking out the upcoming film. Footnote: #5 is tie since her time on screen is limited to one scene. And for those wondering, I did not forget about Donnie Darko.




1) The Wedding Singer
2) E.T.: The Extra-Terrestrial
3) Everyone Says I Love You
4) Confessions of a Dangerous Mind
5) Scream/Wayne's World 2



--Thanks to Misty for my banner.

"The plural of Chad is Chad?"
--From the movie Recount

comments powered by