SPOTLIGHTS
Ask 411 Movies for 05.26.14: Questions of Future Today
Posted by Chad Webb on 05.26.2014

Is X-Men: Days of Future Past a good installment of the long-running franchise? Is Blazing Saddles one of the best western comedies ever? All this and more covered this week in Ask 411 Movies!







































An "Ask 411 Movies" column would be nothing without questions, so please toss them my way. Why should you ask me instead of using Google? Well, perhaps I'll tell you something you can't find there, or maybe you just like my conversation and soothing words. You can post any questions or thoughts below in the comments section, email me at cthomaswebb@gmail.com, or send me a tweet using the links below:













---




What I Watched This Week



With no questions this week, here are a couple reviews of new releases. The season finales of Hannibal and The Americans were both good, as was Modern Family. I'm probably missing one I saw from this week, but oh well.



Godzilla Review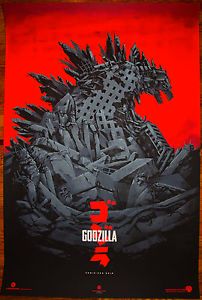 I've been a fan of Godzilla and the monster movie genre since I was little. I had a large Godzilla toy and watched his battles regularly on VHS. When Roland Emmerich's Godzilla was released, I was excited because it had a cool soundtrack, but was obviously disappointed when I saw end result and quickly forgot about it. Over time its reputation grew into flat-out hatred. I don't care to see it again to find out just how much I dislike it. Luckily, Gareth Edwards has given the world a proper big screen, major studio version of the "King of the Monsters." Even though I dug the whole marketing campaign behind this Godzilla I was still a bit skeptical as to how it would turn out. Overall it was a blast and met my expectations nicely.

Compared to say, Pacific Rim, Godzilla takes itself seriously. And it does embrace a dramatic tone, but there are also splatters of a light mood and humor throughout. Usually a monster movie that is too straight and solemn is a no-no for me, but Edwards had a firm grasp on what he wanted his vision to be. As they search for more foes for Godzilla, they should be aware of how dramatic they are though. One amusing moment had Ford Brody's wife Susie uttering "It's not the end of the world," when that is precisely what would be at stake. I also loved that Elvis was playing in the background as a monster was pounding through Las Vegas.

Edwards and company inject slick, gritty, and sensational visuals into Godzilla. The use of green screen is fabulous from start to finish. Creatures emerge from cocoons and the water, demolish cities, attack troops on bridges, and much more and it all looks terrific. There is also a slow build to revealing these monsters. Edwards understands that the suspense needs to snowball as he gives us brief glimpses. Eventually it is all out war and destruction, but Godzilla has a deliberate, skilled sense of pacing and development. But neat CGI cannot take you all the way. In addition, the design of Godzilla and MUTO is properly menacing.

The heart of Godzilla resides on the ground, with the human characters and the struggle to survive. Make no mistake, Edwards takes an organic approach to this situation, as much as that's possible anyway. It's not conveyed via hand-held cameras and isn't as chaotic as Cloverfield, but the director here did want realism. It mostly is effective, thanks to uniformly phenomenal acting. The chemistry between everyone is fantastic, therefore all the emotions feel genuine.

Bryan Cranston and Juliette Binoche are wonderful, sharing a truly poignant moment in the beginning of the film. Aaron-Taylor Johnson is just fine as the lead, as is Elizabeth Olsen as his wife, though they pale in comparison to Binoche and Cranston. The relationships are infused with a necessary sincerity. Added supporting performances can be seen from Ken Watanabe, Sally Hawkins, David Straitharn, and Richard T. Jones. Watanabe does go a bit excessive on the staring out into the sky scenes, but hey, whatever.

This is not a masterpiece. Godzilla does have a bunch of monster clashes in the dark, when it's raining, which echoes Pacific Rim in an annoying way. Thankfully Edwards does not rely on that. There is also an overload of science jargon that means nothing ultimately, but that is nitpicking I suppose. When discussing Aaron Taylor-Johnson's Ford Brody, his fate is pretty predictable when you consider all he endured. Again, I am carping, but it is worth noting.

As in The Host, one of my favorite monster movies, character and spectacle matter equally to this filmmaker. One does not overwhelm the other. We care about the humans, but it also comes across like Godzilla is important, which hasn't been the case for a long time. The fights are just plain awesome, the thrills are constructed with adeptness, the atmosphere is appropriately grim, and the characters are not just forgettable paper-thin morons. We saw what Edwards could do with his 2010 effort Monsters. I like his style and the massive scale he sets up with this and I look forward to what he brings us in the future. Godzilla in the end, is a damn entertaining movie. Making a monster movie is not easy, but Gareth Edwards juggles all the vital ingredients with intelligent and soul and he respects the legacy. What more can you ask for?

Final Rating = 8.0/10.0



X-Men Days of Future Past Review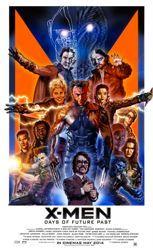 I don't have a lot to say about X-Men: Days of Future Past other than it's pretty damn brilliant. Director Bryan Singer hasn't really had the best month or so when it comes to his personal life, but he still knows how to handle this franchise better than anyone else. He and screenwriter Simon Kinberg bring the exhilarating comic of the same name to life with faithfulness and vision. Days of Future Past incorporates so many different characters and story threads, yet Singer controls them all and manages to balance all of the various themes and complexities with cleverness, intrigue, and passion. This seventh entry in the franchise is such a kick-ass example of what a blockbuster can be. At north of 2 hours, it never lets up.

The cast is magnificent from top to bottom. Off the characters that are significant to the plot, just about everyone gets a moment to shine. One argument I came across is that certain players and parts of the tale are shortchanged, but I disagree. Singer blends it all together as proficiently as he did with X2. Hugh Jackman is the headliner of course, and he's still "the man" of this series, but James McAvoy, Michael Fassbender, Ian McKellen, Patrick Stewart, Jennifer Lawrence, Halle Berry, Nicholas Hoult, Shawn Ashmore, and Omar Sy are all superb as well. There are several newcomers, the stand out being Evan Peters as Quicksilver, who very nearly steals the film with his short stint on screen. Josh Helman is no Brian Cox, but he does solidly as Striker. Peter Dinklage is also good, but between the numerous Sentinels doling out the punishment and his character of Trask concentrating on being a conniving businessman/scientist, X-Men: Days of Future Past lacks a definitive foe. Perhaps, the enemies on hand are enough and it doesn't need one, but it was something I noticed. Every person who commits (or tries to) a questionable act has an understandable reason for doing so.

I'm torn on the visuals. Certain spots are gloriously displayed, such as the first attack of the Sentinels, while others appear a bit on the sloppy side. Take for instance Magneto's train track excursion. They aren't terribly bothersome, and they didn't take me out of the movie I guess, but they are noticeable from time to time. But in terms of pure action, Days of Future Past is a near masterwork of adrenaline-fueled, wide-scaled, epic set pieces. Everybody gets to showcase his or her powers. Freeing Magneto from his prison was a fun heist sequence and Magneto's moving of the stadium was rather spectacular. All of that combined definitely helps, but the underlying emotion and the message at the heart of the picture elevate the production considerably. X-Men: Days of Future Past is about sacrificing freedom for safety and security and what that means. Singer and company are cognizant of when to pull back from being too corny or excessively preachy. And just the right dose of humor is integrated into the proceedings. Singer is far from a spotless director, but he just knows this universe.

These days we see comic book adaptations in theaters regularly, and to be honest, some of the efforts cause me to get tired of this sub-genre. But then I get reinvigorated when Days of Future Past (not discounting Captain America: The Winter Soldier mind you) arrives and is distinctive, bold, and just plain exciting. Matthew Vaughn gave the world hope with the reboot, First Class, and now Singer has healed the wounds inflicted with X-Men III: The Last Stand. As of now, all is right in the world of X-Men. If Mr. Singer can settle his issues, I look forward to the continuation of the franchise with X-Men: Apocalypse.

Final Rating = 9.0/10.0

If want to know more about my movie tastes, check out my page on Letterboxd by clicking right here. Also, make sure to look at all the great articles and writers at 411, particularly in the Movie-zone because that's where I predominantly am, but all of the zones.


Deaths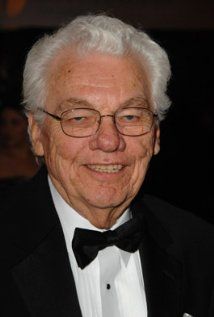 Gordon Willis passed away from cancer on May 18, 2014, 10 days before his 83rd birthday. He was an American cinematographer best known for his work on Francis Ford Coppola's The Godfather series, not to mention Woody Allen's and Manhattan. He also did All the President's Men, The Landlord, and The Parallax View. He did receive one Academy Award, an honorary one for his life's work in 2009. He was nominated twice before that. He would direct one film of his own, Windows, in 1980. His last film was The Devil's Own in 1997.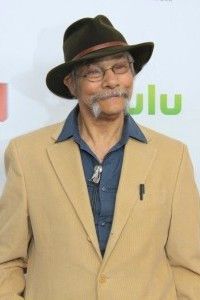 Matthew Cowles died on May 22nd, 2014 at the age of 69. He was best known for portraying Billy Clyde on the soap opera All My Children for which he received two Daytime Emmy Awards. He was also in numerous films, including The Happy Hooker, Slap Shot, The World According to Garp, The Money Pit, Brenda Starr, The Juror, Nurse Betty, City By The Sea, and Shutter Island. He was married to actress Christine Baranski since 1983 and has two children.

In case I forgot to mention a notable death this week, you can always peruse the list yourself by clicking here.



Question Before the Question



*Here is a new segment of the column that will pop up every now and then. If I can think of an interesting question you might want to know the answer to, but didn't ask, I will address it here. Since we have no questions from anyone this week, here we go!



Q:

Are there any movies about Memorial Day?



A:



Well, yes, there are. I'm not sure how many movies are set during Memorial Day that don't carry the title of the same holiday, but I did dig up a few films called Memorial Day. Here they are:

*Memorial Day (1983) - Memorial Day is an war drama directed by Joseph Sargent. Mike Farrell stars as an attorney who finds himself at the center of a surprise reunion with the veterans of his platoon from the Vietnam War, including Robert Walden and Edward Herrmann. The reunion stirs up painful memories and disturbing secrets for all involved. It also features Danny Glover and Robert Walden.

*Memorial Day (1998) - This Memorial Day is an action thriller directed by Worth Keeter and stars Jeff Speakman and Stephanie Niznik. The Plot: "An embittered satellite expert gets the opportunity for revenge against the USA by aiding terrorists in a plan to destroy the country's military base."



*Memorial Day (1999) - Memorial Day (also known as Memorial Day Killer) is a horror film directed by Christopher Alender, and written by Marcos Gabriel (who also stars). The Plot: "Rachel hasn't slept for a while. A few years back, her brother was mysteriously killed while she and a group of friends partied by the lake side. Three years later, she and her friends must return to the same lake to finally put the nightmares to rest. To come to grips with what happened. To admit that it was just an accident. But someone is waiting for them. Someone who knows the truth. Someone who wants revenge. As night descends on their Memorial Day getaway, each individual must face an unstoppable killing machine with a serious hatchet to bury. As the body count rises, Rachel must discover whose face lies behind the murderous mask. Is it just a stranger in the woods? Or is it someone she already knows? This Memorial Day, the screaming doesn't stop until the last body drops."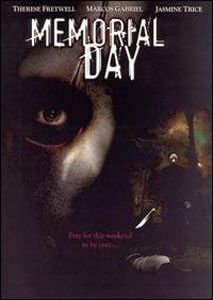 *Memorial Day (2012) - Memorial Day is a war film starring James Cromwell, Jonathan Bennett and John Cromwell, directed by Sam Fischer and written by Marc Conklin. The film the story of a 13-year-old German American boy, Kyle Vogel, (Jonathan Bennett) who finds his Grandpa Bud's (James Cromwell) World War II footlocker during a game of hide and seek. Kyle strikes a deal with his grandfather to tell the stories behind any three objects he picks out of the footlocker, and the film proceeds to flash back to Bud's combat experience with the 82nd Airborne Division in WWII while also flashing forward to Kyle's future experiences with the 34th Infantry Division, also known as the "Red Bulls," in Iraq.





Randomness: Top Western Comedies



With the release of A Million Ways to Die in the West directed by and starring Seth MacFarlane, I thought it would be fun to examine the history of western comedies on the big screen. We do not often see entries into this sub-genre. They are few and far between. Incorporating humor into the old west is not the easiest objective for a filmmaker. Some titles are classic and others fall flat and are forgotten, but you can say that about every genre. If you ask me though, there is one king of western comedies and that is not likely to be dethroned anytime soon. That will be the first title displayed. After that will be a handful of others, some I've seen, some I have not. Perhaps this column will point you to a title you had not heard of. Enjoy!

*Blazing Saddles - This is a 1974 satirical Western comedy film directed by Mel Brooks and stars Cleavon Little and Gene Wilder, the film was written by Brooks, Andrew Bergman, Richard Pryor, Norman Steinberg, and Al Uger, and was based on Bergman's story and draft. It was nominated for three Academy Awards, and is ranked #6 on the American Film Institute's 100 Years...100 Laughs list. The film satirizes the racism obscured by myth-making Hollywood accounts of the American West, with the hero being a black sheriff in an all-white town. The film is full of deliberate anachronisms, from the Count Basie Orchestra playing "April in Paris" in the Wild West, to Slim Pickens referring to the Wide World of Sports, to the German army of World War II.

--For my money, this is still the cream of the crop. Not only is this the greatest western comedy, it is also my favorite Mel Brooks picture.



*Support Your Local Sheriff!/Support Your Local Gunfighter - Support Your Local Sheriff! was made in 1969 and is an American comedy western film which parodies the often-filmed scenario of an iconoclastic new arrival who tames a lawless frontier town. It stars James Garner, Joan Hackett, Walter Brennan, Harry Morgan and Jack Elam. The film was directed by Burt Kennedy and written by William Bowers. Support Your Local Gunfighter is from 1971and once again stars James Garner, is directed by Burt Kennedy, but this time was written by James Edward Grant. The film shares many cast and crew members and plot elements with the earlier aforementioned flick but is not a sequel. It actually parodies Yojimbo and its remake A Fistful of Dollars, using the basic storyline of a stranger who wanders into a feuding town and pretends to work as an enforcer for both sides.

--Sadly I have still not seen either of these, but they have been gestating on my Netflix queue for years now. They seem interesting and I dig James Garner, much like my predecessor.





*The Shakiest Gun in the West This is a Western comedy film from 1968 starring Don Knotts. It was directed by Alan Rafkin and written by Jim Fritzell and Everett Greenbaum. It is a remake of the Bob Hope & Jane Russell title from 1948, The Paleface. Jesse W. Haywood graduates from dental school in Philadelphia in 1870 and goes west to become a frontier dentist. As a "city slicker", he finds himself bungling in a new environment.

--I have never seen the Bob Hope original, but years ago at Monster Bash, I took the advice of Mr. Hayhurst and bought a Don Knotts box set. It was one of my odder DVD purchases, but it did have at least two hilarious movies, The Ghost and Mr. Chicken and The Shakiest Gun in the West. Knotts' old-fashioned, family-oriented style of humor might not be everyone's cup of tea during this era of raunchiness that permeates the big screen, but I really like it.



*City Slickers - This is a 1991 American western comedy film directed by Ron Underwood and starring Billy Crystal, Daniel Stern, Bruno Kirby and Jack Palance, with supporting roles by Patricia Wettig, Helen Slater and Noble Willingham. The film's script was written by Lowell Ganz and Babaloo Mandel. The plot: "A mid-life crisis plagued man and his friends find renewal and purpose on a cattle driving vacation."

--Blazing Saddles is the best, but this is a close second in my book and I definitely have seen it more times than the Brooks effort. Not only does this perfectly capture a mid-life crisis in a compelling manner, but it is hilarious. This is Billy Crystal at his best and Daniel Stern is superb also, an underrated comic talent in the 90's. Of course I won't discount Bruno Kirby, who hands in a moving and funny turn as well. And Jack Palance epitomizes a grizzled western cowboy. This is a film that does not get old.



*My Name is Nobody - This is a Spaghetti Western comedy film from 1973. It is also known as Lonesome Gun. It was directed by Tonino Valerii. Sergio Leone directed a few scenes as well. It was written by Leone, Fulvio Morsella and Ernesto Gastaldi. Leone was also the uncredited executive producer. The cast includes Terence Hill, Henry Fonda, and Jean Martin. The plot follows "a young, easygoing gunman (Hill) who worships and competes with an old gunfighter (Fonda) who only wants to retire."

--I've only seen this movie once, but it had been recommended by a couple friends. This has an offbeat sense of humor, but it is quite good. Leone's influence is everywhere, and combine that with the fact that Ennio Morricone does the score, and that should tell you to see this.



*Maverick - This is a Western comedy from 1994 directed by Richard Donner and written by William Goldman. It is based on the 1950s television series of the same name created by Roy Huggins. The film stars Mel Gibson as Bret Maverick, a card player and con artist collecting money to enter a high-stakes poker game. He is joined in his adventure by Annabelle Bransford (Jodie Foster), another con artist, and lawman Marshall Zane Cooper (James Garner). The film also stars Graham Greene, James Coburn, Alfred Molina and a large number of cameo appearances by Western film actors, country music stars and other actors.

--I totally forgot to put this on the list so I had to do an edit, which is somewhat unforgivable since I just bought the DVD not too long ago. I'm not as familiar with the series, but this film is outstanding and has stellar acting from all involved. This is filled with fulfilling humor and an engaging script. This is one people should revisit more often.



*Back to the Future Part III - This is the American comic science fiction Western film from 1990 and is the third and final installment of the Back to the Future trilogy. The film was directed by Robert Zemeckis and starred Michael J. Fox, Christopher Lloyd, Mary Steenburgen, Thomas F. Wilson, and Lea Thompson. The film takes place immediately after the events of Back to the Future Part II. While stranded in 1955 during his time travel adventures, Marty McFly (Fox) discovers that his friend Dr. Emmett "Doc" Brown (Lloyd), trapped in 1885, was killed by Biff Tannen's great-grandfather Buford. Marty decides to travel to 1885 to rescue Doc.

--I had initially hesitated to put this on here for various reasons, but it is mostly a western and does have plenty of comedy, so it belongs. Of the trilogy, this is probably my least favorite installment,but I still love it all the same. When I watch either of the first two, I have to finish the trilogy, that's just how it goes. This has all kinds of great gags with Buford Tannen, Marty, and Doc. It was cool to see them in this atmosphere and it ended the trilogy wonderfully.



Other Western Comedies: Way Out West (great Laurel & Hardy), The Ballad of Cable Hogue, A Professional Gun, McLintock!, They call Me Trinity, Cat Ballou, Shanghai Noon.



For a full list of western comedies, click here.



Quick Shot: Angelina Jolie



This week we see the arrival of Maleficent in theaters starring Elle Fanning, Sharlto Copley, and of course Angelina Jolie. And so here are 5 Jolie performances that you absolutely must familiarize yourself with before checking out the upcoming film. Footnote: I had trouble picking a #1 here. I also realized that I need to see Gia at some point. Lastly, I want to show some love for her work in Beowulf and The Good Shepherd.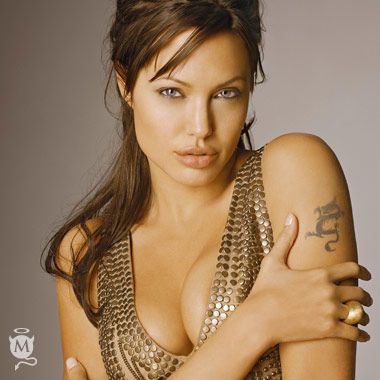 1) Hackers
2) A Mighty Heart
3) Girl, Interrupted
4) Changeling
5) Gone in 60 Seconds



--Thanks to Misty for my banner.

"The plural of Chad is Chad?"
--From the movie Recount
comments powered by