SPOTLIGHTS
Comics 411 06.04.14: Worst Batman Villains Edition!
Posted by Steve Gustafson on 06.04.2014

Is the Penguin the worst Batman villain of all-time? Plus news and thoughts on Marvel playing hardball with Fox over its film franchises, a look at Fantastic Four's Original Sin, reviews of Thanos Annual #1 and Nightwing #30 and more!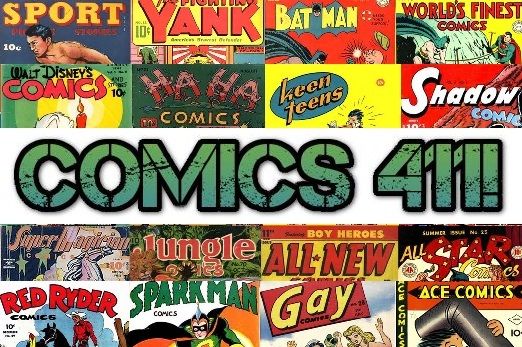 Welcome back to the Comics 411! My name is Steve Gustafson and this is a corner of 411mania reserved for those interested in talking comics! As always, I want to thank everyone who took a few minutes to read and comment last week. Check out my Hollywood gossip (and anything else!) Hollywood 5 & 1 and my weekend movie recap The Big Screen Bulletin!

Click and read my interview with Playboy'sMiss May, Dani Mathers!

Also, check out this cool article on some of America's Best Comic Book Shops!


PLEASE NOTE: If you read last weeks column, I apologize. It blew. Due to an illness that flares up from time to time, I was barely able to cobble together the bare minimum column that got posted. No excuse though, I went back and looked at it it and, outside the reviews, it stank. My apologies for those of you who come to these parts to celebrate fan-hood.



COVER VS COVER!

Let's start off this week and clear up a mystery, thanks to reader SFH who said, "Also, it pains me to say this, but the Rick Jones cover isn't real. I tried to find it to purchase a copy, and it turns out it's a Photoshop of the What If... Rick Jones was the Hulk. Amazing cover, but unfortunately it is a fake."

SIGH. Looks like in my rush to celebrate an amazing cover, I was hoodwinked. Maybe if we bombard Marvel with emails, they'll give us the cover AND the story we deserve.

OK, Last week we had two Batman covers. One featured Bat-Ape and the other had Batman and Robin as...mummys. Which was weirder?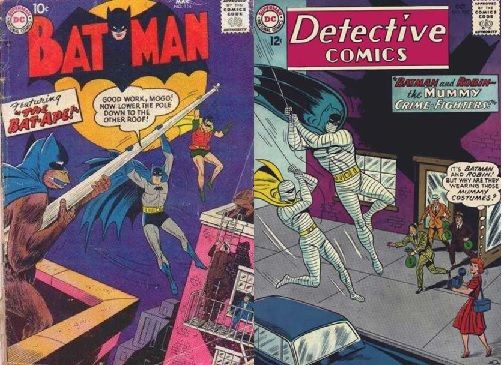 Bat-Mummy! 50.18%
Bat-Ape! 49.82%

WHOA! Now THIS was a close one! A one vote difference and I'm sure it will continue to get votes from time to time so let's just call this one a tie.

Let's switch gears and relish the greatness that was/is 100 Bullets and Dave Johnson. In both of these covers, Johnson entices the viewer with powerful images, moody color schemes, and simple use of shapes. He creates something that is both retro and contemporary, making you want to pick up the book to see what awaits you inside. If you could only buy one, based on the cover, which would you buy?



READER ROUNDTABLE

Last week the poll centered on Biggest Moments in X-Men History.

Before I get into it, let me say that I originally had the Dark Phoenix Saga in there. In my poor health and rush, when I was cutting and pasting my rough draft into my final draft, I inadvertently deleted that entry. I didn't do my usual double check and it posted without that huge moment. Horrible on my part. Luckily, you picked up on it. Without further delay, the results:

AGE OF APOCALYPSE 28.5%
THE ALL-NEW, ALL-DIFFERENT X-MEN 21.03%
DAYS OF FUTURE PAST 11.92%
M-DAY 10.75%
GOLD & BLUE 10.28%
DEATH OF PROFESSOR X 10%
THE X-MEN ARE DEAD 2.57%
FIRST CLASS 2.34%
ASTONISHING X-MEN 2.34%

Good results last week. AofA takes it but some strong showings from the rest. Here's what you all had to say:

homas Stockel: "Hands down, All New, All Different X-Men was the biggest moment. The team became truly international with a Canadian Wolverine, German Nightcrawler, Irish Banshee, Russian Colossus, Kenyan Storm, and Americans Cyclops and Jean Grey (Sunfire and Thunderbird don't count; the first quit, the second died a couple issues in). Cockrum and Wein, then later Claremont, began one of the most important, ground breaking runs in comics that put Wolverine truly on the map."

Desmond Black: "The Dark Phoenix saga should be in there, seriously."

Aiden Payne: "The fall of Genosha, the genocide of the morlocks, and the dark phoenix saga."

Crystal Shepard: "The Dark Phoenix saga by a mile. It was some of the best storytelling comics has ever seen. Since I can't choose that, All New, All Different. Changed the team from a somewhat goofy all-american team to a darker, international team. It also teamed up Wolverine, Storm, and Cyclops, who would serve as the core of the team for years to come.

The graphic novel God Loves, Man Kills should have been on the list as well. It would have been my fourth choice (Age of Apocalypse would have been third.)"

Benjamin J: "I'd say All New All different, for the simple fact that Giant Size X-Men, and the subsequent quasi-relaunch of Uncanny, is what saved X-Men from oblivion. The title had been in reprints for years, and was THIS close to being cancelled before the roster shake-up, and the rise of the Claremont/Byrne era kicked all kinds of ass commercially and elevated it as one of Marvel's marquee titles for good."

TheR: "Dark Phoenix saga. Story went across the universe including the fight against the Shi'Ar imperial guard led by Gladiator. There was also a Marvel/DC crossover story with the XMen teaming up with the Teen Titans in a battle against DarkSeid with Dark Phoenix under his "spell". I would call that an event."

W. Ryne Hall: "All-New, All-Different. Two reasons, both simple to understand: 1)Wolverine, 2)They weren't popular before that-they certainly were afterward."

VT_JizzyFingerz: "messiah crisis duh"

Captain Mcgloo: "10. The Original Sentinel Story
9. Wolverine and Rogue vs The Silver Samurai
8. The X-Men vs Proteus
7. Apocalypse Unveils Archangel
6. New Mutants Start Following Cable
5. Rogue Joins The Team
4. Original Five Reunite
3. Wolverine Starts The Jean Grey School
2. Mutant Massacre
1. Jean Dies (The First Time)"

CyberVenom: "Top 10 X-Moments for me are:

HM: Age of Apocalypse
10. Onslaught revealed
9. X-Force returns, led by Wolverine
8. Astonishing X-Men
7. Magneto's first joining the team
6. The Post-AvX Schools
5. The Original 5 become X-Factor
4. Blue and Gold Teams
3. The Original Formation
2. All New, All Different
1. The Phoenix/Dark Phoenix Saga"


Good stuff from everyone and thanks for going easy on me! This week we turn our attention to Batman. Specifically...



WORST BATMAN VILLAINS!



Batman has accumulated one of the greatest rogue's galleries in comic book history. Many of his regular antagonists, like The Joker, are just as popular as heroes. They've achieved iconic status through their portrayals in comics, appearing in film, on television, and in countless other forms of media.

But you don't make an omelet without breaking a few eggs. Or laying a few. I've gathered some memorable stinkers that the Dark Knight has accumulated over the years. I could have easily had a list the was 100 characters strong. It was hard to narrow it to 10. Let's meet the participants:

KILLER MOTH
Out of all the villains, Killer Moth stands out to me the most. Not only is he lame, he's been involved in some pretty lame stories. After a string of embarrassing attempts at crime, Drury Walker, also known as Cameron van Cleer decided to become to crime what Batman is to justice: a figurehead and supernatural force that left no jewelry store un-robbed. He became Killer Moth. Because moths are scary. Or something. Over the years, Killer Moth has tried to reinvent himself again and again, even once making a deal with devil-like character Neron, to become an actual giant moth named Charaxes. Just when you thought he couldn't get any lamer. A villain, Firefly, almost made this list because he was pretty terrible AND a protégé of the Killer Moth.

PENGUIN
I know this one will make some people mad but I've never been a fan of Oswald Chesterfield Cobblepot in the comic books. He's got a pinch of criminal intellect, deadly 'trick' umbrellas, and he fancies himself the "gentleman of crime". When you compare him to the rest of the crop of top Batman villains, I never understand how he made it to the party. I'm sure someone in the comments will clue me in.

CLUEMASTER
Speaking of, you don't need many clues to understand why this guy made it. Arthur Brown was a failed game show host who, in desperation, turned to a life of crime to support his family. OK, that's not bad. Numerous bad-guys got their start this way. Where did he go wrong? He would wear an orange costume and leave behind clues to his next target.

"Steve! Wait! Are you sure he's not the Riddler or something?"

No, he's not The Riddler. Cluemaster met his end while on a mission with the Suicide Squad. His only redeeming quality is that his daughter grew up to be fan favorite former Robin/Batgirl Stephanie Brown.

CALENDAR MAN
He's obsessed with dates and his crimes always have some correlation with the date on which they are committed. Also, he was recruited by Killer Moth to join a rag-tag group called The Misfits. If that's not enough to warrant a spot on the list, I don't know what is.

ANARKY
Anarky was a teen-aged whiz-kid who was into radical philosophy. I can get behind that. He puts on a red sheet and a witch hat and decided to fight crime the anarchist way, which, really, should be no way at all. Oh, I should remind you that he was 12 (!!!) and wore a "neck extender" to make himself look older, and a gold mask to make himself look horrible.

KITE MAN
Charles "Chuck" Brown was a man who loved kites. He loved kites almost as much as he loved crime. He equipped himself with an arsenal of "trick kites," such as a jet-powered kite, a flash-bulb kite, and a net-trap kite, he dubbed himself the Kite Man and went on a crime spree that only ended when Batman also employed several trick kites of his own design to take to the skies and capture the criminal mastermind.

Kites.

POLKA-DOT MAN
A lot of the names of these villains are a result of a writer just not caring. "Polka-Dot Man"? The polka dots on his uniform can transform into weapons, traps, flying saucers for him to get away on, you know, the usual. His weaknesses? He's not in shape, he's not smart, and he can't fight. A far cry from Bane.

TEN-EYED MAN
I almost didn't put him on the list. He seemed so bad that I felt pity on him. Anyways, after losing his sight in an accident, Vietnam veteran and warehouse security guard Phillip Reardon underwent an experimental procedure that grafted his optic nerves to his fingertips. With that he did what anyone would do, he allowed a mobster to convince him that Batman was to blame for his accident. After several defeats at Batman's hands, Ten-Eyed Man decided to lure Batman to Vietnam. Things didn't turn out well for Mr. Ten-Eyes and he later was killed in battle in Crisis on Infinite Earths.

CRAZY QUILT
Crazy Quilt was a former painter who used his paintings to leave clues for his criminal henchmen in his paintings to instruct them on what target they were to steal next, which is, by far, the least efficient way to give orders of all time. "I guess the boss wants us to steal a... What is that? A purple duck?" After meeting defeat numerous times at the hands of the Boy Commandos, Quilt decided that his only recourse was to move to Gotham City, where everyone knows there are no young crime fighters by whom to be bested. After setting up shop in Joel Schumacher's dream home complete with a mood amplifying "Color Dome," and a musical "Color Organ" which allowed him to alter people's minds Quilt went on to basically do nothing but get beaten up by kids, like Robin and Batgirl.

PENNY PLUNDERER
He steals pennies. That's it. You know that giant penny in the Bat-cave? That's actually from one of Plunderer's schemes. Here's the rub. Penny Plunderer is so embarrassing to DC, they've retconned history to say the giant penny was from one of Two-Face's schemes.

There you go! With a poll like this, is there such thing as a wrong answer?


REVIEWS!

Do YOU want to be a reviewer for COMICS 411? Send me an email at stevethegoose@gmail.com to find out how! If we can get enough people doing a weekly review on a consistent basis, I would love to spin it off into it's own column. One step closer to getting a Comic Book section back at 411mania! Take it away, RobF, and Rob Bonnette!

Thanos Annual #1

By RobF

Jim Starlin, Ron Lim and Thanos have been separated for far too long and this is a welcome return. Thanos has always been one of my favorite characters and with this creative team one is assured a fun ride. He is the ultimate schemer and this annual is a wonderful chronicle of the Mad Titan's exploits as well as a quick look at what's to come.

With Thanos currently out of commission this issue is built as a flashback set shortly after his loss of the Cosmic Cube at the hands of Captain Marvel. Psychologically crushed and near death, Thanos is spirited to Mephisto's Hell and is visited by a future vision of himself. Starlin is basically giving the readers a recap of the major events in Thanos' history with a glimpse of the future. It really doesn't add anything to his mythos nor does it take anything away either.

Ron Lim's art feels like a throwback to the 70's but in the most enjoyable way possible. Lim works on a grand scale that gives this one-shot a grander presence, more significance. Plus, there are some genuinely gloomy moments, notably the last scene on the Earth's moon which hints towards a forthcoming event that would probably dwarf "Infinity".

Overall Thanos Annual brings nothing new to the table but it's still welcome like an old friend. It serves as a prequel to the upcoming THANOS: THE INFINITY REVELATION and does the job admirably. Jim Starlin, with art from Ron Lim, is always a winning combination and this is no different.





Nightwing #30

By Rob Bonnette (robsagenius.blogspot.com)

This is supposedly the last issue in the Nightwing series, making way for the new series Grayson in June. For some background, Nightwing was captured and unmasked on worldwide television by the Crime Syndicate during the Forever Evil miniseries, thus ending any possible future work as Nightwing. He was hooked up to a machine that was connected to his heart and would blow up unless his heart stopped. Lex Luthor managed to stop the machine by stopping his heart, and then was able to revive him with an adrenaline shot, but the only people who saw him alive were inside the Justice League headquarters during the final conflict of the miniseries. Batman saw this as an opportunity for Dick to take on a bigger mission, one that requires him remaining 'dead' to anyone who did not see him alive after his unmasking. And that bring us to this issue.

It starts off with a rescue in the jungle of a scientist by the secret agency Spyral; Spyral is an organization that is yet another SHIELD/ARGUS-type group that on the surface does global policing/dealing with bad guys but has an agenda hidden from the public. I have to say there are way too many of these in the comic book world. In DC alone there's ARGUS, SHADE, and now Spyral (Marvel has given us SHIELD and SWORD). Spyral was involved in the Batman, Incorporated series as a group that was snooping into what Bruce Wayne's Batman, Inc. was up to. Bruce has now discovered that Spyral is trying to figure out who Gotham's masked vigilantes are under the disguises, and wants Dick to go undercover in the organization to learn about their motives from the inside. Dick's presumed death gives Spyral a reason to recruit him and use him as an agent that no one will see coming, and Bruce wants him to do that.

Dick isn't so sure about it, and doesn't want to participate in a lie to the rest of the Bat-family that is guaranteed to be uncovered and will lead to even more discord just as the chill was beginning to thaw. But Bruce makes his case, and then offers up his disappointment in Dick allowing himself to be compromised by the Syndicate. Down in the Batcave he tells Dick that he needs to need to know if, when pressured in the future, Grayson will break or hold firm to the secrets he holds. To find out, he challenges him to a fight with the stipulation that Dick has to win. What follows is a pretty awesome throwdown between the two. Even Alfred is kept in the dark about this; Bruce turned off the elevator to the Batcave and told Alfred it was a malfunction. Dick 'wins' the fight (we'll never know if Bruce let up after seeing everything he needed to see), and goes on his way globe-trotting to get Spyral's attention by engaging in what appear to be some random vigilante acts. It works, and as the issue comes to an end he's met by a Spyral agent who offers him a job there.

My opinion of this issue changed over time. At first I was highly upset at the lack of interaction between Bruce and the other members of the Bat family. Seeing him break the false news to Batgirl, Red Robin, and Alfred would have added some weight to what going on here. I wanted a proper farewell to the Nightwing character, some type of retrospective on all of Grayson's work in that guise, and we didn't get that. But that doesn't make this particular issue a bad one. I would have preferred this to be the first issue of Grayson instead of the last issue of Nightwing.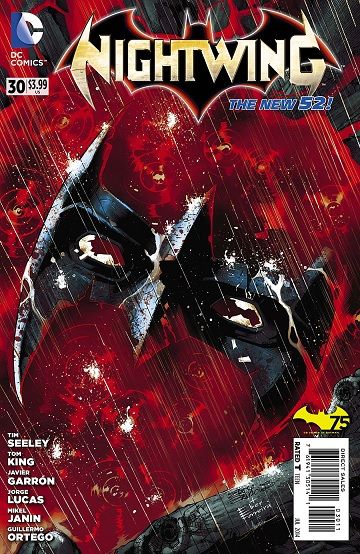 NEWS


MARVEL VS FOX! If this is all true, I wonder how this will touch the comic book universe. If at all. Looks like Marvel has an axe to grind and the rumor is they're using it to strike at Fox. As you probably know, 20th Century Fox owns the movie rights to X-Men, Spider-Man and the Fantastic Four. Marvel wants those rights. How much?

Well, if Rob Liefeld is to be believed, so much that they are working behind the scenes to make life difficult for them. Speaking on Twitter, Liefeld revealed what is, if true, a plan that would make Loki himself nod in pride. Here are his tweets about it:

"X-Men: Days of Future Past will match If not exceed The Amazing Spider-Man 2's domestic box office, meaning lots of eyeballs, but there are no toy tie-ins. The Fox shut out is real.

It's not money that matters in this strategy, it's the hearts and minds of kids/toy buyers, not-too-subtly communicating what's "important."

Captain America: The Winter Soldier and The Amazing Spider-Man 2 toys everywhere, X-Men – zippo. No promotions from toy aisles. Starve those properties. Makes X-Men [box office] comeback impressive!

No emotion in these facts/reporting, it's just numbers and business. But the messages are clear.

X-Men: Days of Future Past toys would get in the way of upcoming Guardians of the Galaxy onslaught of toys.

Bottom line, it's a ballsy move to downgrade properties with high profile, big budget support in favor of stuff you control wholesale. Gotta respect it. And equal respect to those properties slugging it out without equal support across multiple platforms.

You gotta understand, I love this stuff!! I love the business of comic films/brands and the unique situation Marvel has with their licenses.

My un-informed prediction: Sony will split producing/financing w/Marvel on next Spidey film and open door for inclusion in Avengers 3."

That last bit references a long-standing rumor that Sony might alleviate some of its financial troubles by dumping its film division entirely. Sony, so far, have attempted to stave off having to do that by doubling down on their more valuable existing franchises, especially Spider-Man. Interesting to note that there hasn't been an official X-Men movie toy line since X-Men Origins: Wolverine. Action figures featuring characters and concepts from The Wolverine were released last year, but they were released as part of Marvel Comics toy lines and marked/merchandised as such, rather than having distinct packaging for the movie.

Will this spill over into the comic book world?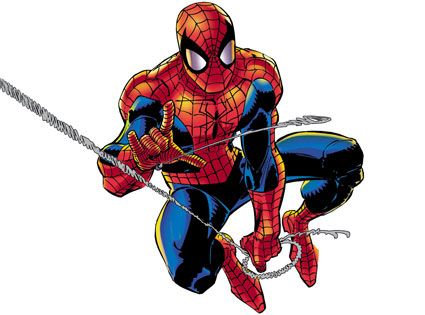 Fantastic Four. From a Press Release:

"This June, the fall of the first family continues in the explosive FANTASTIC FOUR #6 – a tie-in to Original Sin! From Eisner-award winning writer James Robinson, fan-favorite artist Leonard Kirk and the peerless Dean Haspiel– they've been a family ever since that fateful day they ventured into the cosmic unknown, the day the Fantastic Four were born.

"Bonded together as family, Johnny Storm became the hot-headed Human Torch while Ben Grimm became the hideous monster known only as The Thing. Try as he may, super-scientist Reed Richards was never able to reverse the process and return Ben to his normal form. It is a failure that has haunted him to this very day. But what does Johnny have to do with Ben's irreparable condition? And why has he lied about it all this time?

"Now, thanks to the events of Original Sin, Ben Grimm is about to learn that his closest ally has condemned him to a life sentence as a monster. And he won't be happy about it! Bruised, beaten and broken both emotionally and physically, is this the end for the Fantastic Four? The dismantling of the first family continues as Reed, Sue, Johnny and Ben crash headlong into Original Sin this June in FANTASTIC FOUR #6!"

Interested? Thoughts on Original Sin so far?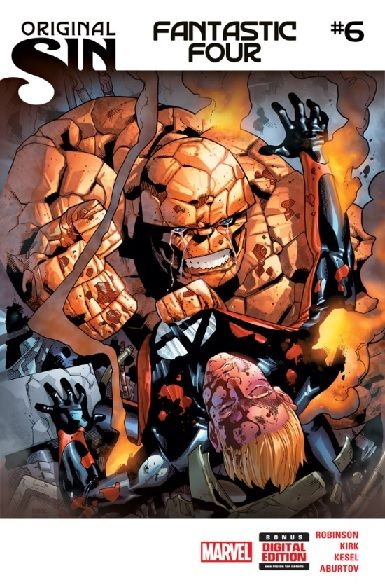 Empire! Almost 15 years later, Mark Waid is going to finish one of his earliest creator-owned comics, as the former DC title Empire is moving to the Thrillbent digital comics showcase, getting a long-awaited second volume by Waid and Barry Kitson. The popular and critically acclaimed original series tells the story of Golgoth, a supervillain who tries to take over the world and succeeds. What follows is a story of dramatic intrigue, as Golgoth's iron grip on the world is threatened by everyone from his formerly loyal comrades to his overprotected daughter.

Newsarama spoke to Waid and here are the highlights:

On there being a sequel to Empire: "Oh yeah, no question. Barry Kitson and I have been working on it together for a long. We always knew that we were going to do something with this — the question was, how do you tell that story in a way that has weight and significance. And we really didn't have an opportunity for awhile because we didn't have the rights. We didn't have the publishing rights. Now that they've reverted, we get a chance to really explore this world."

On how Wait would describe the story: "It is the story of what happens when a world-conqueror actually manages to conquer the world. It's what happens when a supervillain wins, and there is no opposition anymore. There are no secret superheroes skulking in the shadows to win the day in the third act to save the world. The story is about Golgoth, who is our central character, the ruler of the empire, the man who had a 10-year plan to take over the world, and five years in, he knew that it was inevitable, and he could not lose. About seven years in, he realized, secretly, that he didn't want the job anymore. The closer he came to the throne, the more he realized that all this really does is swap out one set of problems for another set of problems. Now you're no longer fighting superheroes and world armies and the police — you're fighting against your own insiders. You're fighting against your own people, as well as anyone on the fringes who might want to take you out. When all the world's power is condensed into one throne, then that becomes the most dangerous place on Earth.

On the second volume: "The second volume takes place exactly one year after the end of the first volume, to the day, because it's the anniversary of a certain death that had a great deal of significance in the story. And that is where this spins off of. Golgoth is still around, and some of his advisors, who survived the first one, are still players. My favorite continues to be Lucullan, who is this big, giant, beefy general of a guy whose sort of personality tick is that he thinks he's much smarter than he is, and it shows in his vocabulary, because he's constantly misusing words, and he's constantly having people behind him roll their eyes. He's not stupid. But he's one of those guys who's trying very hard to give the illusion that he is the second in command, when in fact, he's not capable of it. There are other assassins, other ministers, other people in the story who have survived, and they all have their own personal challenges. One of them knows the secret behind the drug Eucharist, which is what gives Golgoth and his court and his ministers their ability — the drug that Golgoth feeds his closest soldiers that enhances their abilities and makes them what they are, but it is incredibly addictive and it comes from a very secret source. And she knows what that is. That does not bode well for her, because she's not supposed to know. And now she has to worry about whether anybody else knows that she knows."

On how the story has evolved over the years: "The broad strokes were always there, which Barry Kitson and I had always envisioned. But the point of view of a 52-year-old comic writer versus a 35-year-old comic titer is slightly different. Not more cynical, but just a little more world-aware. When I first did Empire, it was a severe break from everything I'd written up to that point, which is all very continuity-driven, super-heroic, and ethics and morals-infused. Empirewas a chance to break away from that. Now that I've had a little more of a chance in my career to write non-superhero material — I'll still always write superhero stuff, because I enjoy it, but I like the flexibility of being able to come at it from a slightly more nuanced perspective, if you will. And the same with Barry. We would have told the same story 15 years ago, but it wouldn't have been told the same way, because frankly, I think we're better at our jobs now, and I also think there's a new perspective on what villainy is, what world-conquering means. Look at all the changes that have happened in the world around us in the last 15 years, geo-politically. We get to take a lot of that and factor it in. When we first wrote Empire 15 years ago, nobody knew who Bin Laden was. That doesn't play into our story, but it plays into our — as writers and creators — it plays into our understanding of what empires are, of what geo-political consequences are, of what conquerors are. So that's just one example."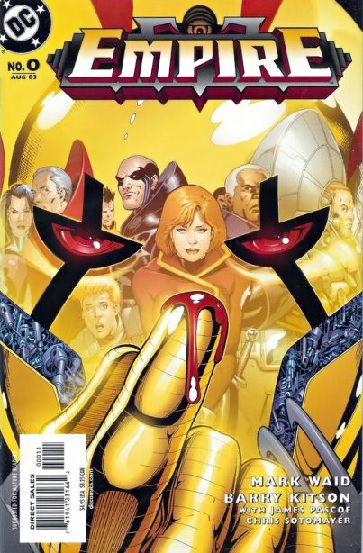 SOLD! Paducah insurance executive John C. Wise decided it was time to sell the collection he's been accumulating over three decades, revisiting a childhood pastime that he picked up again in the 1980s after he became established in his career. "I think it's a good timing for the market, and good timing for me at age 62," said Wise, who moved to Kentucky from his hometown of Rockford, Illinois, to attend college. "It's not like I'm not going to take them with me."

The books Wise is auctioning sold for as little as 10 cents when they were published, many in the late 1930s and 1940s. Some of the issues in good condition today can fetch hundreds of thousands of dollars. He is auctioning about 175 comics individually, and online bidders have already committed at least a half-million dollars to the auction, which ended Tuesday.

Among the offerings is a pristine issue of Flash Comics No. 1 from 1940, which tells the story of how college student Jay Garrick gained super-human speed by inhaling fumes in a lab accident. "This copy is in incredible high-grade condition and is the second-best copy known to exist," comic book expert Vincent Zurzolo said in an email message. Zurzolo is co-owner of New York-based ComicConnect.com, the online auction house that is selling Wise's collection. By Saturday evening, the bidding on that book alone had reached $91,000. Bids on the first editions of Superman, Batman and the Flash from Wise's collection totaled $220,000 on Saturday.

Wise first started collecting comics at age 12, and sold his first collection to buy a car as a teenager. He picked up the hobby again later in life, and started frequenting Comic-Con in San Diego, where he eventually bought a second home. Wise and Zurzolo said the exploding popularity of super heroes in movies and TV makes it an opportune time to capitalize on valuable comics. "The blockbuster movies are bringing in new collectors and investors into the vintage comic market on a daily basis," Zurzolo said. Wise is also selling a copy of Action Comics No. 1, which is the debut of Superman and is considered the birth of the comic book super hero. A well-preserved copy of the 1938 comic sold for a record $2.1 million in 2011. Zurzolo said there are fewer than 100 copies of the issue in existence. Wise said he's hoping the proceeds from the auctions will help him buy a new home in San Diego and fund college tuitions for his seven grandchildren.





Before I say GOODBYE!
Follow me on Twitter for random bits, news RT's, and updates! Only at http://www.twitter.com/stevethegoose!

Are you a fan of 411mania on Facebook? Keep up-to-date on news and contests!

Are you following 411mania on Twitter?
http://www.twitter.com/411mania
http://www.twitter.com/411wrestling
http://www.twitter.com/411moviestv
http://www.twitter.com/411music
http://www.twitter.com/411games
http://www.twitter.com/411mma

If you have some down time and are looking for a great place for great fun, check out Tiger Flash Games!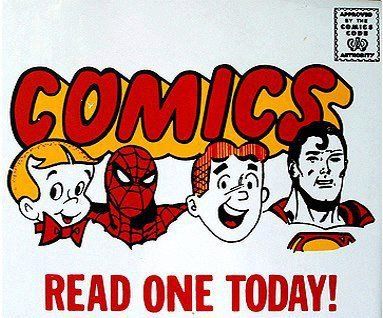 That's all the time I have. See you next week!
comments powered by