SPOTLIGHTS
411 Movies Roundtable 06.04.14: Transformers, Edge of Tomorrow, More
Posted by Chad Webb on 06.04.2014

Was X-Men: Days of Future Past the big winner for May? Will Edge of Tomorrow be a hit or a flop for Tom Cruise? Are we eagerly anticipating Transformers: Age of Extinction? All that and more in this month's movie-zone roundtable!










































It is the beginning of June in the year 2014 and that means the 411 Movie-Zone Roundtable is upon us. All of us are hoping that Edge of Tomorrow meets our expectations. None of us care about Think Like a Man Too, yet all of us will probably see Transformers: Age of Extinction despite any misgivings we possess. Check out the rest of our thoughts!

For the June 2014 edition, the following staffers have contributed:

Bryan Kristopowitz: Creator of The Gratuitous B-Movie Column
Terry Lewis: Reviewer - Maleficent
Jeremy Thomas: Host/Writer of multiple columns. The 8 Ball
Jeremy Wilson: 411 Staffer
Chad Webb: Columnist/Reviewer of Ask 411 Movies: The Ultimate Guide to Spider-Man



THE MONTH THAT WAS







TERRY LEWIS





Biggest Winner of the Month: In a busy month and away from the uber success, financially and creatively, both Godzilla & X-Men: Days Of Future Past enjoyed, I'm going to go for Evan Peters star making turn as Quicksilver from X-Men as my biggest winner. For all the online hate the character of Quicksilver got for being included in this film, as a perceived "tit-for-tat" before Marvel could shove him in for Avengers: Age Of Ultron, Peters' awesome performance as the hyperactive, bored easily super speed mutant was easily the film's highlight with him being the only thing people in the cinema when I caught it and online were talking about. That slo-mo bullet time sequence where he ran round the kitchen, setting up guards to hit themselves and stop bullets from hitting over mutants, was probably THE best bit of CGI you'll see this year. As a fan of Peters from his brilliant run in American Horror Story, I'm more than made up for his current and future success to come his way.

Biggest Loser of the Month: In a month where Terry Gilliam has made some very strange comments regarding the Monty Python reunion stand up shows (very double standard for him), my "winner" is Batman v Superman screenwriter David Goyer's sexist comments and attack on his fanbase. He's not one of my favorites anyway as I feel his comic book adaptation and sci-fi TV work (barring the first two Blade movies) are very substandard, but for someone who is writing Wonder Woman in her first live action, big screen outing, his comments in regards to his backwards, awful sexist comments in regards to Marvel's She-Hulk character don't bode well. Also David, I'm one of the many, many people through comics, TV - live action and animated - and pop culture whose heard of the Martian Manhunter and got laid. How the sweet christ he continues to work adapting the medium to which he clearly doesn't care for and has admitted as much now is beyond me. In a perfect world, his work no matter how big or small his involvement would be boycotted but sadly given the scope of his next project, it won't.

Biggest Movie News of the Month: Not quite movies but Drew Goddard handing over Daredevil to Steven S. DeKnight was big for me (Still think DK will do a good job imo) but then I read Edgar Wright has quit directing Marvel's Ant-Man and a little part of me died. Sorry to be melodramatic, but Wright was beating the right drums and talked about his cool sounding vision of the character, getting me really excited after his work with Simon Pegg & Nick Frost on the Blood & Cornetto trilogy. "He's going to kick your ass, one inch at a time!" was a money and hooking line but apparently him and Marvel Studios had creative differences and Wright took the high road & quit. He was always going to have to toe the line and make the film fit into Avengers Phase 3 continuity but if the man thinks he can't do that without seriously effecting his vision for the character, then more power to him for walking away, instead of taking the money and make something substandard.

Your Most Anticipated Movie of the Month: After the sublime number of must see movies last month, this one is a bit quieter. Transformers 4 isn't out here for a couple of weeks into July so enjoy a one-up over us America for once. It's a toss up between Snowpiercer and Edge Of Tomorrow as both look decent sci-fi bits of escapism.

Recommended DVD Release of the Month: Is Her still not out yet? Oh it's out this month finally?! Epic! Her was totally my favorite of the awards films this past year and I can not wait to pick this up and watch it again.

By the way, horror fans should definitely get on with pre-ordering that deluxe Halloween: The Complete Collection coming on blu-ray in September from Scream Factory & Anchor Bay. It sounds absolutely SICK.

Classic Movie of the Month: With hopefully the last of Bay-formers coming out this month, why not take the opportunity to revisit the only GOOD big screen outing of transforming robots with Transformers: The Movie? Set to an incredible rock and roll soundtrack, the film of the cartoon show of the 80's sees the gap between the first 2 seasons and the third onwards bridged by a changing of the guard of both Autobots and Decepticons to fight Unicron but not before the final showdown between Optimus Prime & Megatron.

Movie Quote of the Month: From The Simpsons 9F20 Season 4 - Marge In Chains

Lawyer: Ladies and gentlemen of the jury. Who do you find more attractive? Tom Cruise or Mel Gibson?
Judge: What is the point of all this?
Lawyer: I feel so confident of Marge Simpson's guilt that I can waste the court's time by rating the superhunks!





BRYAN KRISTOPOWITZ



Biggest Winner of the Months: Marvel, Sony, and 20th Century Fox, as their bog comic book movies The Amazing Spider-Man 2 and X-Men: Days of Future Past kicked butt at the box office. And with April's Captain America: The Winter Soldier still earning decent coin in May it's been a big month for the comic book movie. And Warner Bros deserves a shout out, too, as Godzilla had a huge opening weekend, proving that movie audiences are interested in giant monster movies.

Biggest Loser of the Month: Adam Sandler, as his latest comedy Blended tanked in its first weekend. It wasn't expected to open at the top of the box office but it probably should have made much more than it did. Sandler no longer has the box office juice that he used to.

Biggest Movie News of the Month: Edgar Wright leaving Ant Man. "Creative differences" is the culprit for the break up, and as of me writing this Marvel hasn't announced who is set to take Wright's place behind the camera. Lots of people on the internets are threatening not to go see the movie when it eventually gets made and released. It won't lose any money, though. How can it?

Your Most Anticipated Movie of the Month: Edge of Tomorrow, 22 Jump Street, and the next Transformers are all must sees.

Recommended DVD Release of the Month: Lone Survivor, Robocop (remake), Falling Skies Season 3, In the Blood, Cosmos: A Spacetime Odyssey, Non Stop, Adjust Your Tracking: The Untold Story of the VHS Collector, The Boondocks Season 4, Wolf Creek 2

Classic Movie of the Month: Eraser (1996): Ahnold Schwarzenegger kicks butt as John Krueger, a badass U.S. Marshal who protects people in Witness Protection. While protecting Vanessa Williams from assassination, Krueger takes on his old mentor DeGuerin (Jimmy Caan), a scumbag who has decided to team up with an evil Russian weapons dealer. Filled with great action set pieces, solid performances (Jimmy Caan has never been sleazier), and a sense of humor you just don't see all that often in modern action movies, Eraser is a fun way to spend two hours watching a movie. Robert Pastorelli is hilarious here. And be on the lookout for John Kirby hisself Brian Libby as a henchman towards the end. Chuck Russell needs to direct more.

Movie Quote of the Month: "You've just been erased."- John Krueger (Ahnold Schwarzenegger)- Eraser (1996)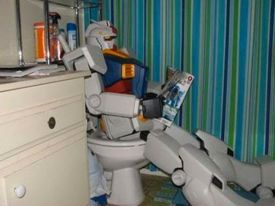 JEREMY THOMAS



Biggest Winner of the Months: There were a couple of good possibilities here. X-Men: Days of Future Past put to rest the last lingering doubts about the franchise, while Godzilla has roared nicely at the box office. But for my money, it has to be Maleficent. This was a film that many were predicting to be a box office disaster for Disney at the beginning of the year. But thanks to Frozen's huge success, analysts remembered that women are actually movie-goers too and adjusted their perceptions. Even then Angelina Jolie's film overperformed with a $70 million bow, the biggest of Jolie's career. The movie itself isn't great but Jolie is fantastic and Maleficent is box office gold, making this a risk that paid off for Disney.

Biggest Loser of the Month: Adam Sandler's box office career is at a nadir in 2014, as Blended bombed even when he was paired with his best on-screen partner in Drew Barrymore. Sandler has been fading for a while now and the thought was that the Barrymore/Sandler duet would reignite him, but they forgot you also need to have a funny movie. That just edges out David Goyer being a sexist little shit for my pick.

Biggest Movie News of the Month: I have to agree with my fellows. I don't think this will destroy Marvel, but Edgar Wright departing Ant-Man is the biggest news of the month without a doubt. It is definitely a blow to the studio although they've earned a little faith so I will hold off judgment until I see the finished result. The cast is still fantastic and I'm curious to see how the character fits into Marvel plans; either way this does suck because I was excited to see Wright's take.

Your Most Anticipated Movie of the Month: Gimme some Snowpiercer goodness. The film has received massive good buzz and I love the source material. Edge of Tomorrow is also getting good reviews and I'm always up for action movie-flavor Tom Cruise. The rest I'm slightly intrigued to "meh" about.

Recommended DVD Release of the Month: The Grand Budapest Hotel is the one I'm really looking forward to. I loved the film and felt that it was one of the best released so far this year. Even people who are often down on Wes Anderson will have a lot to appreciate here and Ralph Fiennes, Tony Revolori and the rest of the cast really bring the goods. If you haven't yet seen it you really should give it a chance.

Classic Movie of the Month: Hey, a musical is coming out! That's giving me cause to recommend one of my all-time favorite musicals, West Side Story. Really, if you haven't seen this one than I don't even know what to say. It's one of the true treasures of its era among Hollywood films, with the entire cast doing a fantastic job. It holds up to this day, still contains very socially relevant themes and is one I always enjoy watching.

Movie Quote of the Month:
"Life is all right in America!"
"If you're all white in America!"

The Sharks, West Side Story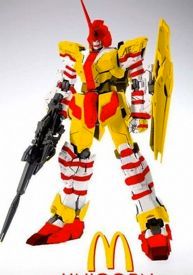 JEREMY WILSON



Biggest Winner of the Month: Nuri Bilge Ceylan. Most of the time, we slot in the month's big box office winners into this spot, and I can't blame others for labeling Godzilla, X-Men: Days of Future Past or Maleficent as the month's big winners. However, outside of cold hard cash earned, it's hard to think of a bigger winner this month than Nuri Bilge Ceylan. In what is the culmination of an honor more than a decade in the making, Ceylan won the Palme d'Or at this past month's Cannes Film Festival for his newest film Winter Sleep. The Turkish auteur won Cannes' second-place price (The Grand Prix) twice before (for 2002's Distant and 2011's Once Upon a Time in Anatolia) and has routinely received widespread acclaim from previous Cannes festivals and world critics. There is no bigger honor at no bigger film festival than the Palme d'Or at Cannes, as Ceylan has now joined the ranks of a prestigious group of filmmakers.

Biggest Loser of the Month: Sorry, but it's Marvel. This has nothing to do with box office receipts (although we are rapidly approaching a serious discussion about the diminishing returns of the Spider-Man brand). It has everything to do with the Edgar Wright/Ant-Man debacle that has played out the past couple of weeks. Wright is a genius filmmaker who not only had the trust and respect of critics AND fans, but obviously had a passion for this property (having started work on it back in 2006, I believe) than few filmmakers could match. Having given him the green-light to run with his vision awhile ago, something suddenly changed in recent months and it appears a rather extensive rewrite from writers other than Edgar Wright or Joe Cornish started a chain of events that hasn't stopped yet. Wright and Cornish bolted the project, Adam McKay was going to be the replacement...until he wasn't...and now Marvel has to be questioning whether to continue with what was always going to be their riskiest endeavor yet. Whoever they get to fill the chair on Ant-Man, they will almost inevitably be a comedown from Wright, while the entire episode shows that not even Marvel – as beloved as they are – are immune to bad publicity.

Biggest Movie News of the Month: See Marvel/Edgar Wright above.

Your Most Anticipated Movie of the Month: Snowpiercer. That's if it arrives in a theater near me. *Fingers Crossed*

Recommended DVD Release of the Month: We don't always get one of the best movies of the year out on DVD/Blu-ray by the middle of June, but that's what we're getting as Wes Anderson's The Grand Budapest Hotel hits store shelves on June 17th. We can debate where Budapest is Anderson's best film yet, but there's no doubt that on the heels of the superb Moonrise Kingdom, Anderson has matured and entered the prime of his filmmaking career. It is a stunning film in more ways than one and may yet be the most "Wes Anderson film" yet.

Classic Movie of the Month: The Criterion Collection is releasing A Hard Day's Night on June 24th. The film is the rare movie musical/big screen band movie that manages to capture a moment in time when the culture irrevocably changed forever. The Beatles, fresh off their landmark Ed Sullivan performance, delivered a highly entertaining project playing slapstick versions of themselves and delivering some major singles that still resonate today. The film helped re-conceive the movie musical and exerted an incalculable influence on the music video for the next half century to come.

Movie Quote of the Month: From The Grand Budapest Hotel [2014]:
Mr. Moustafa: "To be frank, I think his world had vanished long before he ever entered it - but, I will say: he certainly sustained the illusion with a marvelous grace!"





CHAD WEBB



Biggest Winner of the Month: Comic book adaptations were a hit in May, but I'll go specifically with X-Men: Days of Future Past. This is a film that was marketed brilliantly, has made a lot of money thus far, and in my opinion is the best comic book adaptation of the year (so far anyway). It has me excited for the future of the franchise, which may be up in the air depending on how Bryan Singer's situation goes.

Biggest Loser of the Month: I'll concur with Bryan and say Adam Sandler. Now, I have not seen Blended, so I won't pass judgment on that title, but it seems as if Sandler's lazy, uninspired, craptastic string of pictures has finally caught up with him. Blended, his third collaboration with Drew Barrymore, someone people normally want to see him with, tanked. It also received negative reviews, though not as bad as Sandler's previous offerings. An improvement? Perhaps technically, but it got a 31 on Metacritic, so that's nothing to boast about surely. Hopefully this doesn't mean we're getting a sequel to Jack and Jill, Grown Ups, or well, anything else he has starred in.

Biggest Movie News of the Month: Since the other guys mentioned Ant-Man, I'll talk about a few things that caught my attention. First of all, The Expendables 3 getting a PG-13 rating is big, at least for me. I wish it were R, but let's face it folks, people aren't seeing the vehicles for the older action stars, so this is the solution. Quentin Tarantino's The Hateful Eight is reportedly back on to shoot, which is great news. Tarantino also wants to turn Django Unchained into a mini-series, which sounds cool, though it could be QT talking about stuff that will never happen as per usual.

Your Most Anticipated Movie of the Month: Snowpiercer by far. I have been looking forward to it for a long time. It was even on my Anticipated Films List. As far as wide releases go, it is a mixed bag. I hope Jersey Boys is good, but you never know. I am very interested in seeing Edge of Tomorrow too.

Recommended DVD Release of the Month: Again, not many titles coming out this month that I must own, but True Detective would be the stand out. It was truly a masterpiece of a season and is worth owning and revisiting. And this is on Netflix Watch Instant, but if you're looking for a good anime series, Attack on Titan: Part 1 was released this week.

Classic Movie of the Month: I've been re-watching the Indiana Jones movies lately and I have to say, Temple of Doom is severely under appreciated. It's not as hated as Kingdom of the Crystal Skull and not as revered as Raiders of the Lost Ark or The Last Crusade. It kind of gets forgotten, but I dig it because it is so dark and even frightening at times. It conjures images that stick in your head and is every bit as entertaining as an Indy adventure should be. It's not perfect, but if you haven't seen this in awhile, check it out once more.

Movie Quote of the Month: From There's Something About Mary (1998) - Mary's Step-Father: "Oh man! How'd you get the beans above the frank?"



COMING ATTRACTIONS



June 6th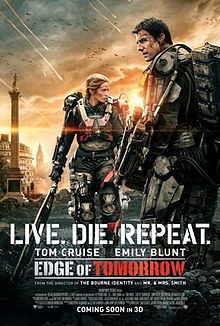 Edge of Tomorrow





Rated PG-13
Plot: A soldier fighting in a war with aliens finds himself caught in a time loop of his last day in the battle, though he becomes better skilled along the way.
Director: Doug Liman
Stars: Tom Cruise, Emily Blunt, Bill Paxton, Brendan Gleeson



Terry Lewis: I like the Groundhog Day plot of this very much, especially with the twist the bloke keeps becoming a more and more skilled fighter to win the war. Wasn't really explored too much the day after Bill Murray's curse ended. Cruise has settled down into plopping out these sci-fi summer blockbusters but I'm definitely keen on this one as a hopefully good piece of sci-fi escapism.

Bryan Kristopowitz: I'm not a Doug Liman fan, but this movie looks pretty dang good. I can't wait to see the power suit things in action. I'm also curious as to how the "Live. Die. Repeat." thing actually works. Hopefully it all works out. Tom Cruise doesn't need a flop.

Jeremy Thomas: Generally I wonder about Hollywood changing the titles of films, because they usually change it to something more generic and thus less interesting. In this case I approve because All You Need is Kill is just a stupid-sounding and grammatically-incorrect title. As I said above, I'm always game for Tom Cruise when he's in action mode and I think they have a good gimmick here. The rest of the cast is good and when Doug Liman is on he delivers some fine work. This has received surprisingly good reviews and so I'm definitely going to be checking it out.

Jeremy Wilson: I've found the reviews and buzz for this to be remarkably good, better than I ever thought they'd be. I wasn't crazy about the first footage I saw of it, but I've warmed to it since then and I think I'm going to check it out. Plus, Tom Cruise has done some decent stuff the past few years and I'm hoping this continues the trend.

Chad Webb: I think this looks like a blast. Doug Liman has the ability to pump out a good flick. That being said, I have not been impressed with anything he has done since The Bourne Identity. Jumper was atrocious and Fair Game was forgettable. He's due for something worthwhile, and since I enjoyed Tom Cruise's last sci-fi outing, Oblivion, more than most, I have high hopes for this. Also, Emily Blunt looks bad ass, right?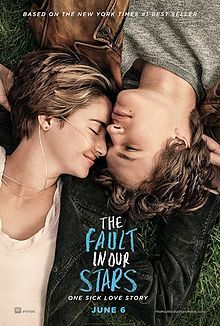 The Fault in Our Stars





Rated PG-13
Plot: Hazel and Gus are two teenagers who share an acerbic wit, a disdain for the conventional, and a love that sweeps them on a journey. Their relationship is all the more miraculous given that Hazel's other constant companion is an oxygen tank, Gus jokes about his prosthetic leg, and they met and fell in love at a cancer support group.
Director: Josh Boone
Stars: Shailene Woodley, Ansel Elgort, Nat Wolff, Willem Dafoe



Terry Lewis: I... think this is fine, if standard stock, despite it's out there premise. A total vehicle for the next big female teen icon Woodley. I do like it comes across as being the film to get behind the harsh realities behind incurable illnesses and I'll probably catch it just to see where it goes.

Bryan Kristopowitz: This movie looks both sappy and incredibly depressing, so I'll probably just wait for it to come on TV.

Jeremy Thomas: This is being sloughed off by some as just another tween literary adaptation, but don't discount it. First off it has Shailene Woodley, who is one of the great younger actresses working today and possibly the next Jennifer Lawrence (the Hunger Games to Divergent comparison is unintentional but inescapable). Second off, talk to anyone who has read the book and you'll find even more passionate fans than any of the other series that have been grounds for literary adaptations. It's more of a story about living with cancer than it is a tween romance and I actually have some interest in seeing it.

Jeremy Wilson: Ehh...I can dig a good weepy movie every now and then and I do like Shailene Woodley's choices, but...I don't know, I feel like I've seen this movie about three dozen times already. Might be a wait-for-Netflix choice for me.

Chad Webb: I have almost zero interest in this aside from seeing Woodley's performance, which isn't a sufficient enough reason anyhow. Someone gets sick and dies, right? Count me out. I'm getting a "feature length funeral" vibe here. This strikes me as A Walk to Remember or half a dozen other comparable flicks for this generation. Swarms of women who have read the book will go see this, cry, and then talk about how the book was better. Maybe that sounds mean, but it doesn't make me wrong either. This is a generic tearjerker, period. Look, getting cancer sucks, but these sort of films get old.

June 12th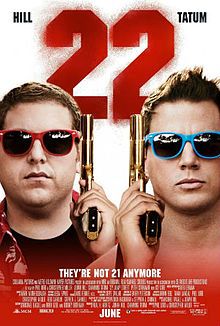 22 Jump Street





Rated R
After making their way through high school (twice), big changes are in store for officers Schmidt and Jenko when they go deep undercover at a local college.
Directors: Phil Lord & Christopher Miller
Stars: Channing Tatum, Jonah Hill, Ice Cube, Dave Franco



Terry Lewis: I was more than pleasantly surprised with the first rebooted comedy film of Jump Street and it's changed how most cinemagoers look at Channing Tatum. However, whilst it looks fine and I'm still gagging to see it, I feel we'll have a case of sequelitus on our hands and have a definitely not as good follow up. Really want to see Jonah Hill as a goth though.

Bryan Kristopowitz: 21 Jump Street was a hoot, and this sequel looks funnier than that one. Will we see more action in this one, or will we see a balance of comedy and action? Will this movie try to go bigger on all fronts? And will it set up, I guess, 23 Jump Street?

Jeremy Thomas: The 21 Jump Street reboot was shockingly funny; I really wasn't expecting to enjoy it as much as I thought I would. That being said, I'm still not totally sold on the sequel. I think that it will be worth checking out and will have some funny moments; don't get me wrong there. But it seems like they're rehashing the story just for another film and that never works out well with comedies (see: The Hangover Part II). I have hopes that Tatum and Hill can carry this to another good laugher but those hopes are tempered because they can only do so much and if the script fails them then they're screwed.

Jeremy Wilson: 21 Jump Street was pretty darn funny and highly entertaining. If you had told me 3-4 years ago that I would really be looking forward to a comedy starring Channing Tatum and Jonah Hill, I would probably have called you a liar. Yet, here we find ourselves and I have to admit, I'm really looking forward to this. I'm really liking what I've seen so far and greatly appreciate that they "get it" in terms of the sequel humor.

Chad Webb: If they had left out the scene with the octopus, I'd be ten times more excited for this sequel. Other aspects of the trailers look hilarious, but that one bit worries me. I have a feeling Directors Lord & Miller went too far over the top in attaining comedy this time around. I hope I'm wrong. I thought the first film was terrific. Maybe we can hope for other cameos from the TV series?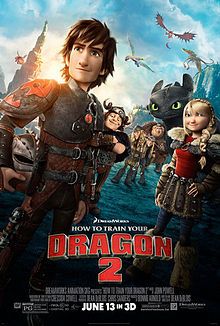 How to Train Your Dragon 2





Rated PG
Plot: It's been five years since Hiccup and Toothless successfully united dragons and vikings on the island of Berk. While Astrid, Snotlout and the rest of the gang are challenging each other to dragon races (the island's new favorite contact sport), the now inseparable pair journey through the skies, charting unmapped territories and exploring new worlds. When one of their adventures leads to the discovery of a secret ice cave that is home to hundreds of new wild dragons and the mysterious Dragon Rider, the two friends find themselves at the center of a battle to protect the peace. Now, Hiccup and Toothless must unite to stand up for what they believe while recognizing that only together do they have the power to change the future of both men and dragons.
Director: Dean DeBlois
Stars: Jay Baruchel, Kristen Wiig, America Ferrera, Jonah Hill



Terry Lewis: Apologies to fans of the first but I haven't seen it and even after reading Chad's description and watching a trailer, it still feels impenetrable to me. Still I know it has it's fans and there hasn't been a big kids film yet this summer so this should do some great business without the fear of a Pixar on it's tail.

Bryan Kristopowitz: I didn't see the first one, so I'm probably not going to see this one, either. It looks beautiful animation wise. It'll probably be worth seeing in 3D. Probably.

Jeremy Thomas: This one's been a while in the making, but then most animated films are. The first one was a surprise hit for DreamWorks that really did a wonder for them; its box office didn't start out strong but kept rolling and rolling until it had made a tidy profit. The clips and trailers for the sequel have promised more of the same but it doesn't look like just a rehash, which is important. Audience anticipation for this is high and I expect that it will be a solid, engaging family film which will do good business for the studio.

Jeremy Wilson: I caught the first film on cable, so I missed out on the 3D stuff, although I do think a lot of people went a bit overboard in their hyperbolic praise. It's solid computer animation, a good cast and a cute concept. Oh, and it'll make serious bank in a month where there's not a ton of new releases for kids.

Chad Webb: Well, I highly enjoyed the first film, and have not seen any of the DTV shorts they've put out since then, but I definitely hope the sequel delivers. What's puzzling is that Dreamworks has such a substantial book series to draw from, and from what I know, these are only loosely adapted from the books. This has a lot to live up to. The original was a box office hit and was critically acclaimed.





The Rover





Rated R
Plot: 10 years after a global economic collapse, a hardened, ruthless ex-soldier tracks down the men who stole his only possession. As he travels through the lawless Australian outback, he takes a damaged young man as his unwitting accomplice.
Director: David Michod
Stars: Robert Pattinson, Guy Perce, Scoot McNairy



Terry Lewis: I like the look of this... alot. Not to brag but I did a spot of backpacking a few years ago through the middle of Australia and it captures the look and feel of that near-Western lawless frontier perfectly. A vehicle for R-Patz but Guy Pearce looks to be the main attraction. Can't wait.

Bryan Kristopowitz: This looks scary, weird, and messed up, sort of a pre Mad Max type deal. However, what are the odds of this getting a wide release? This screams "big cities only" and "Video On Demand" for everyone else.

Jeremy Thomas: This looks like the kind of film I should enjoy. The trailer looks like they have the right post-societal feel, the actors are good (Pattinson is good when he's not in Twilight) and the story sounds very interesting. And yet, I'm just not feeling it for a reason I can't put my finger on. Maybe it'll surprise me, but I'm not holding my breath.

Jeremy Wilson: David Michôd's Animal Kingdom (aka the film that introduced the world to Jacki Weaver) was really good, so even with Robert Pattinson, I'm planning on checking this out. I don't have expectations one way or another – I'm certainly not a fan or believer in Pattinson – but it's an interesting concept and solid cast.

Chad Webb: Finally we get David Michod's follow-up from the brilliant Animal Kingdom (2010). This is a post-apocalyptic storyline (I feel like we have a bunch of those this year), but other than the premise above and the vague trailer, I know little about this and want to keep it that way. Pattinson is an odd choice, but Pearce will be as great as he customarily is. I really want this to be good. This is a director with tons of potential.

June 20th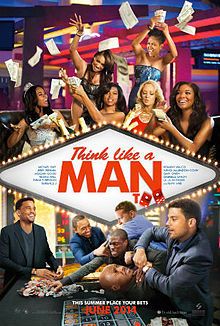 Think Like a Man Too





Rated PG-13
Plot: All the couples are back for a wedding in Las Vegas, but plans for a romantic weekend go awry when their various misadventures get them into some compromising situations that threaten to derail the big event.
Director: Tim Story
Stars: Kevin Hart, Gabrielle Union, Wendi McLendon-Covey, La La Anthony



Terry Lewis: Ummm, yeah no thanks. Looks bog standard rom-com fare with added sass and even Hart doesn't look like he can save this.

Bryan Kristopowitz: Kevin Hart is funny, but I didn't see the first one and I'm probably not going to see this one, either. I am dreading, though, the "summer action movie backlash" thing that we will no doubt have to suffer through if this movie opens at number one. 22 Jump Street might open at number one but no one will call its success a backlash.

Jeremy Thomas: The first one wasn't particularly great and barely held my attention. I don't think I'm going to care much about this one either. Sorry, that's just the way it is.

Jeremy Wilson: I saw the first film (hell, I even reviewed it for 411). However, I haven't gotten out to see as many films this year as I have in previous years, so it's doubtful I'll catch this in theaters.

Chad Webb: The first film was an unexpected box office success, so logically we get this sequel. Not my thing. I'll pass.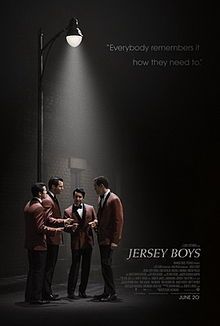 Jersey Boys



Rated R
Plot: The story of four young men from the wrong side of the tracks in New Jersey who came together to form the iconic 1960s rock group The Four Seasons.
Director: Clint Eastwood
Stars: Christopher Walken, John Lloyd Young, Vincent Piazza



Terry Lewis: Isn't this an adaptation of a Broadway/West End production? Either way, this looks fine. Walken adds to any film he's in. I may see this just to break seeing my first Eastwood directing duck.

Bryan Kristopowitz: It'll be interesting to see how much of a musical this Broadway adaptation actually has in it. Clint Eastwood doesn't come off as much of a musical director. He would seem to be more into the biographical drama aspect of the story. Will he surprise us?

Jeremy Thomas: This is kind of film that probably won't register much among younger viewers but will do well with the older set. Jersey Boys is one of those really solid (if not truly great) Broadway musicals and with the cast this as and Eastwood directing, the more mature crowd will be interested. The trailers feel like they capture the mood, so I'll definitely check it out.

Jeremy Wilson: I never saw the stage production and I run hot and cold on Eastwood as a filmmaker, so I'll probably see this on cable a couple years down the line. Weird release date for it though, right? Doesn't this seem more like a Fall movie? Might get lost in the tentpole and out-of-school haze.

Chad Webb: I've seen the Broadway show, which was fun and well made. At least some of the cast starred at one time or another in the show, which is good. I wonder if the story loses some of its luster being transferred from the stage to the screen. Clint Eastwood is screwy choice to direct, but The Man with No Name has proven his versatility behind the camera, so you never know. It's also intriguing that the characters break the fourth wall. All I know is, the music in this will be fantastic, so at least that is a sure thing.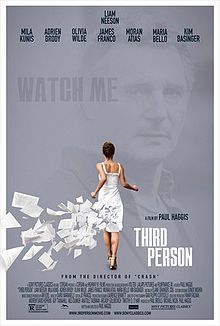 Third Person





Rated R
Plot: Three interlocking love stories involving three couples in three cities: Rome, Paris, and New York.
Director: Paul Haggis
Stars: James Franco, Mila Kunis, Olivia Wilde



Terry Lewis: Bit of a departure for Neeson from his usual "dad fiction" and special guest villain spot. In fact, good cast all round although I'm still a bit confused by the premise of if it's a plot within a plot etc. Not desperate to see in cinemas either being honest.

Bryan Kristopowitz: This looks okay, an actors ensemble deal, but I bet it would end up being a much better movie if it was all about Liam Neeson's character beating the shit out of James Franco's character. I bet the movie would make a billion dollars if that was the case.

Jeremy Thomas: Great cast. Great director. And I'm a sucker for hyperlinked films. I don't expect that this will be a great film and I doubt it will even make a light ripple at the box office, but I will give it a chance.

Jeremy Wilson: Paul Haggis and his One Note are back. The whole "interlocking stories" think stopped being hip or interesting (if it ever actually was) back around 2007.

Chad Webb: To many, Paul Haggis is still, for better or worse, the director of the Best-Picture winning Crash. Since then, he has directed the underrated In the Valley of Elah and the excellent but rather zany The Next Three Days. I have liked most of what he has made, so I will see this no matter what. He returns to the hyperlink sub-genre for this effort, which has me curious. I doubt many people will end up seeing this, but I will. Haggis is a skilled, yet unpredictable filmmaker.

June 27th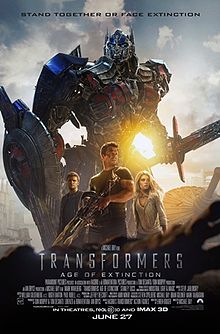 Transformers: Age of Extinction





NYR
Plot: An automobile mechanic and his daughter make a discovery that brings down the Autobots and Decepticons - and a paranoid government official - on them.
Director: Michael Bay
Stars: Mark Wahlberg, Nicola Peltz, Jack Reynor, Stanley Tucci



Terry Lewis: Well its the Transformers and that was my childhood so yeah I'll be seeing this again, regardless of Bay or not. The Dinobots look awesome, even if there's the sense they'll probably only be in it for 15 minutes tops, and Wahlberg is ten steps over Shia.

Bryan Kristopowitz: I know I'm not supposed to like the Transformers movies, but I do. It's a movie about big ass robots fighting other big ass robots. Why wouldn't I want to see that? Will Mark Wahlberg's presence make this one better than the last Shia LeBouf one? I can't wait to find out.

Jeremy Thomas: Listen, I love Mark Wahlberg but this franchise is completely soured as far as I'm concerned. It'll make a billion worldwide I'm sure, but I'm not particularly looking forward to it. Dinobots are great, but do we really think that they'll be more than a brief side note? Because that's how it looks to me. Pass.

Jeremy Wilson: There's nothing I or anyone else can say about the newest Michael Bay Joint that will keep people away. The sad thing is that I didn't actually hate the first Transformers film, but the last two (and hell, throw in Pain & Gain) have been so distasteful and shown such a disregard for the intelligence of audiences and are so lazy, it's just...sad. They print money: for Bay, for Hasbro, for Lorenzo di Bonaventura, for Paramount...that's all that matters. But hey, Dinobots!

Chad Webb: I grew up with the cartoon show like many makes my age did, but after three movies that have not really expanded the universe or developed any characters, I am not enthused about this series anymore. I'll probably check it out, but at this stage, I am apathetic towards the Autobots and Decepticons. Yes, Wahlberg is a nice switch from LaBeouf, but that ingredient alone cannot save this entry.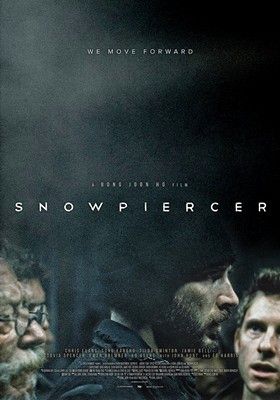 Snowpiercer





Rated R
Plot: In a future where a failed global-warming experiment kills off all life on the planet except for a lucky few that boarded the Snowpiercer, a train that travels around the globe, where a class system evolves.
Director: Bong Joon-ho
Stars: Chris Evans, Jamie Bell, Tilda Swinton



Terry Lewis: This is simply put one of my most eagerly anticipated sci-fi films in quite awhile. Love the concept, love the cast, love the effects. I really want to see it now.

Bryan Kristopowitz: Are the Weinsteins giving this a wide release, or is this going to be a big cities only deal? I would love to see it on a big screen (it looks amazing), so hopefully the presence of Captain America gets it out of New York City and Los Angeles. I'm not getting my hopes up, though.

Jeremy Thomas: I've been waiting for this one for a while. The original graphic novel is something I own and love, and the buzz on this one has been incredibly hot. There was a lot of concern about reports that the Weinsteins were forcing a cut of up to twenty minutes from the film and reports that Bong Joon-ho disliked the English cut, but the full director's cut got released after all. This is the kind of film I really hope gets a chance because it could make a fantastic connection with audiences if the tone is just right. Fingers crossed.

Jeremy Wilson: I still can't believe that we're: a) getting this at all; and b) getting it without Harvey Scissorhands' interference. Will undoubtedly be the most interesting – and possibly the best – movie of the month (and maybe the Summer).

Chad Webb: Director Bong Joon-ho's last three films, Mother, The Host, and Memories of Murder were all classics. This is his first foray into an English-speaking project, though it does include other languages I think. I have been anxious to see this for awhile now and have been looking at all the news updates regarding which version of the film would be shown, etc. I am glad it is finally seeing the light of day. Fingers crossed that it's as awesome as it looks.

Thanks for reading! Check back with us next month for the July Roundtable as we dive into the blockbusters and discuss Tammy, Dawn of the Planet of the Apes, Sex Tape and Hercules.

comments powered by