SPOTLIGHTS
411 Fact or Fiction Movies/TV 06.06.2014: Week 436
Posted by Ben Piper on 06.06.2014

Should Hulu bring back Community? Will Edge Of Tomorrow be a top notch sci-fi thriller? Is anyone interested in a Stargate reboot? 411's Will Helm and T.J. Hawke debate these topics and more!




So, I finally went and saw X-Men: Days Of Future Past yesterday. I have to say, it was probably the best of the franchise so far. The time travel element wasn't confusing, the action was top notch, and Even Peters as Quicksilver was quite a scene stealer. Good stuff.

This week on the Fact or Fiction front, we've got Will helm and T.J. Hawke here to help us out with things. Let's see what they have to say….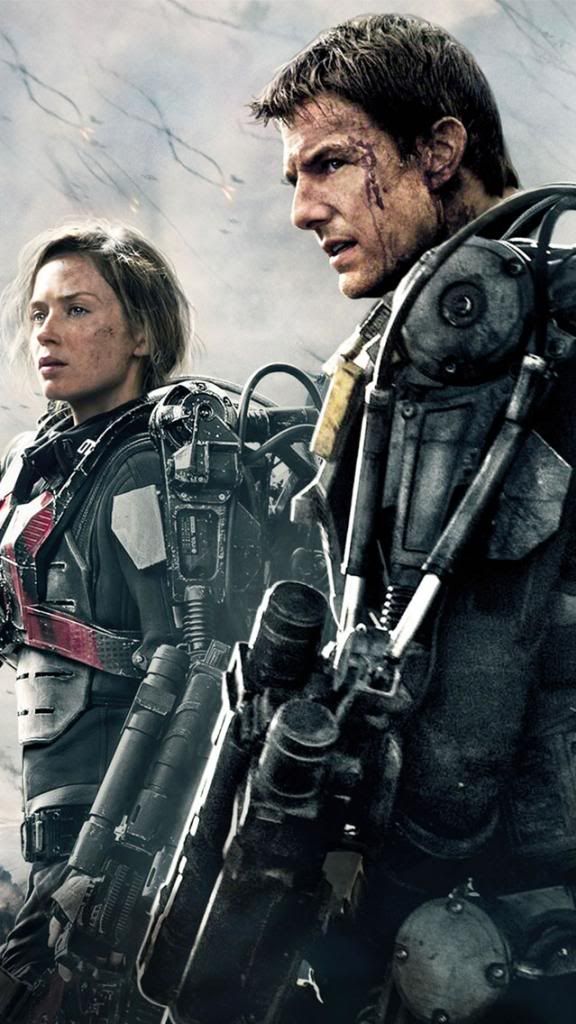 1. Edge Of Tomorrow will be a very good sci-fi thriller.

Will Helm: Fiction. Hold on a second . . . Edge of Tomorrow is a "sci-fi thriller"? To be honest, judging by the advertising I've seen, Edge of Tomorrow looks like a straight-up sci-fi flick or, in some of the ads, a sci-fi comedy, with Tom Cruise's education regarding his reincarnations played to comedic effect. Of course, I know I'm probably wrong, but it doesn't bode well for the film if this is the impression that the television advertisements -- the most visible of marketing -- are giving. I do have to wonder if this advertising is to counter program against the true blockbuster sci-fi comedy of the summer, Guardians of the Galaxy. The tragic bit is that the overall look and style of the film seem cool -- exo-suits! Who doesn't love exo-suits? -- and a straight-up sci-fi actioner never hurts during summer blockbuster season. Plus, Tom Cruise generally does well at the box office, even with a middling film like last year's Oblivion. At best, though, I can probably easily say that Edge of Tomorrow will be a watchable and entertaining sci-fi thriller with a great, bankable performance from Tom Cruise, but I can't bring myself to say that it will be very good.

TJ Hawke: Fact. Based on all the trailers, this looks like a trite, uninteresting genre movie with Tom Cruise playing the same character he plays in all of his movies. However, all the reviews suggest that this movie feels wildly fresh and something that everyone should consider seeing. While I'm not a slave to the "accuracy" of movie reviewers, it does seem a more predictive way of determining how good a movie may be compared to a marketing campaign that aims to get people in the seats instead of reflecting the tone/quality of the movie.

Score: 0 for 1

2. You're hoping that Hulu brings back Community for a sixth season.

Will Helm: Fact. Even though I've watched episodes sporadically, what I have seen of Community, I have absolutely loved. Any show that is conceptually sound enough to create it's own mythologies, has enough drama behind the scenes to alienate a temperamental lead actor, seemingly drive it's creator to greater depths of insanity, and still always be on the network's chopping block is a show that I get behind. I wouldn't even mind if Hulu's "sixth season" of Community was a documentary about the history of Community . . . Community-ception! Oh! Maybe the movie bit of the "#sixseasonsandamovie" rallying cry/hashtag can be the documentary! Dan Harmon, you know where to find me. Seriously, though, while the quality of the sixth season may not be up to the previous seasons' par -- as evidenced by Netflix's mini-season of Arrested Development, which is still better than most things on regular television -- Hulu's production of Community could provide the show with either a proper send-off or, more interestingly, a new life, as perhaps new characters are introduced as old characters . . . graduate? Does anyone graduate from Greendale? Community needs that continuation and we need that closure. . . and then maybe an animated second season of Firefly, because, if Buffy the Vampire Slayer can continue as a comic book, then why not?

TJ Hawke: Fact. Season 5 of Community proved that as long as Dan Harmon is running the show, I will be interested in what the show does. Thus, I will absolutely want a sixth season on Community wherever I can get it as long as Dan Harmon is still the showrunner. The show proved that it could endure cast departures and writer departures last year, and I would be incredibly interested in what the show would produce on a Hulu budget. Art from adversity.

Score: 1 for 2

3. James Mangold directing a biopic of legendary quarterback Joe Namath is an idea you can get behind.

Will Helm: Fiction. I have nothing against "Broadway" Joe Namath nor against James Mangold, who has quite the cinematic résumé, but I feel his talents are going to be wasted on subject matter that, frankly, isn't worth a feature film. For his time, Joe Willie Namath was not just a sports hero, but a cultural icon. His fame transcended the gridiron, from Beaver Falls, Pennsylvania, to Tuscaloosa, Alabama, to New York. He was a paragon of style and a sex symbol. A long-haired rebel in a National Football League full of clean-cut, straight-laced homogeny. He had the "Guarantee," he had the pantyhose ads, he had the tabloid coverage. This all sounds good and exciting and film-worthy, but there's just one problem: his cultural relevance died out somewhere in the mid-'70s. Unless this is going to be a biopic about a washed-up Namath trying to make out with Suzy Kolber, I don't see the need for a film like this, particularly when a well-made documentary already exists, with all the context and drama therein. Namath, the feature film, doesn't need to happen and Mangold, as a director, is better than this.

TJ Hawke: Fiction. Other than 3:10 to Yuma, I have not seen a James Mangold film that I've found terribly interesting. He's coming off the very poor The Wolverine, which somehow only barely surpassed the first Wolverine film in terms of quality. On top of that, biopic films are not something that I am ever excited for, and this one feels no different. Obviously, it's possible that the film will turn out well, but I am not counting on it.

Score: 2 for 3



Switch!!!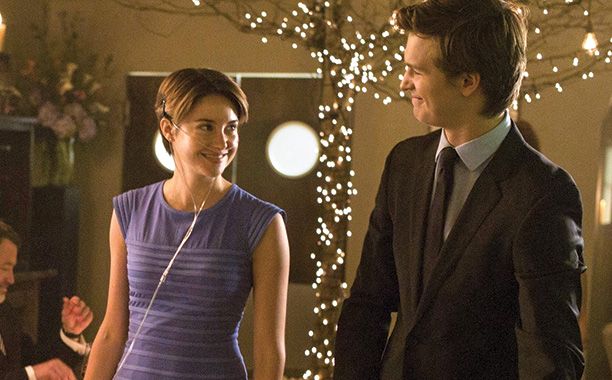 4. The Fault Of Our Stars will get lost in the box office shuffle.

TJ Hawke: Fact. That seems like a logical conclusion given the plot of the film and the fact that we are in the middle of "blockbuster season" (which itself seems to get longer every year). The plot of the movie is so trite (teenagers who go against the grain and are quick-witted!) that I am shocked it wasn't released within the first three months of the year.

Will Helm: Fact. People seem to love this John Green fellow, the author of The Fault in Our Stars. He seems a rather fun chap with a good attitude and, thus, he has quite a cult following among young adults and older. And, since I'm mentioning him here, maybe he'll find the thing and, in that case, "Hi, John!" (I've been on Tumblr way, way too long.) Among Green's many works, The Fault in Our Stars seems to be the standout, in all its depressing, bleak glory. Alas, I don't believe this bleakness will garner a large audience in the theater, as summer is usually a time for lighter fare. Add to that the fact that Shailene Woodley isn't yet a certified box-office draw and that adds up to a film that, even though based on a popular novel, doesn't seem like it will have the crowds. At best, it will have a decent opening and quickly fade, but become well-regarded on . . . home video? Can we still call it "home video"? I hope so, because we still need to remember that things like this exist:



Score: 3 for 4

5. You'd support a big screen Stargate reboot.

TJ Hawke: Fiction. I have never seen the original film and thus have no positive or ill feelings towards it. Thus, I am just hoping for the best with the new film and bring no judgement towards it. However, I will say that I do not "support" it (since I have to pick one side) just because I'm sure there are enough quality sci-fi scripts and properties out there that have never been made into films at all, and I would rather see something new get made. I'm not against reboots, prequels, sequels, etc. in general, but it would also be nice if studios took some more chances on fresh ideas.

Will Helm: Fiction. How is it that we've had an original Stargate movie and multiple television series, but yet no one has ever said anything about rebooting SeaQuest DSV? Darwin needs his big break on the silver screen, dammit! Seriously, though, Stargate was a nifty, inventive sci-fi flick -- Ultron and Snake Plissken?!? Really?!? -- that came along in an era where there was a dearth of quality science fiction, so it could stand along and blaze a new trail in the process. Nowadays, though, audiences are inundated with sci-fi, from original films, to novel adaptations, to comic-book adaptations, to everything in between . . . though I'm still waiting for a live-action Warhammer 40K movie. Because that would be terrible. And awesome. Whereas, in 1994, Stargate was a bit of a breakthrough with little genre competition, nowadays a reboot would get lost in the shuffle, especially since the franchise is now probably more known for its television series than the original feature film.

Score: 4 for 5

6. A Sequel for My Big Fat Greek Wedding at this point would be a case of "too little, too late".

TJ Hawke: Fact. I recently saw a headline about a sequel to this movie being in the works and genuinely assumed it was from The Onion or a similar website. MBFGW is certainly watchable enough the first time, but it's nothing anyone needs to see. I cannot imagine what a sequel would be about, but it seems like a desperate move from a filmmaker who has not done anything successful since MBFGW came out over a decade ago.

Will Helm: Fact. When it came out in 2002 -- 12 years ago? I feel old now. Very old. -- Nia Vardalos's My Big Fat Greek Wedding represented something that hadn't yet touched the mainstream movie-going audience up to that point: a true, honest, independent comedy. My Big Fat Greek Wedding was laugh-out-loud funny and a refreshing break from big studio comedies, as it was simple and relatable without the added goofiness that many big money comedies included. Unfortunately, now that more than a decade has passed -- and the "Big Fat Wedding" meme has been used to death by "reality" television series -- the cachet that the original film once had is wickedly diluted at this point. Plus, where is there left to tread, now that the stars are 12-plus years older and the subject matter has to move ahead to the same degree. What, then, would a sequel entail? My Big Fat Greek Divorce? Too common. My Big Fat Greek Widowhood? Too depressing. My Big Fat Greek Tween? Yep, there's nothing better than a title that fat shames a major character. There is no where left to tread for these characters and this movie; Toula and Ian should be left in the past, to live their big fat Greek happily ever after.

Final Score: 5 for 6

And there you go. Will and T.J. agree for the most part. Thanks to them both for lending a hand, and see you again next week…
-BP



TWITTER

http://www.twitter.com/411s_Ben_Piper
http://www.twitter.com/411mania
http://www.twitter.com/411wrestling
http://www.twitter.com/411moviestv
http://www.twitter.com/411music
http://www.twitter.com/411games
http://www.twitter.com/411mma




comments powered by