SPOTLIGHTS
Ask 411 Movies for 06.09.14: 50 Shades of Questions
Posted by Chad Webb on 06.09.2014

Why did New Line change the Friday the 13th continuity for Jason Goes to Hell? What roast is Comedy Central planning next? What are Jonah Hill's best roles? All this and more covered this week in Ask 411 Movies!







































An "Ask 411 Movies" column would be nothing without questions, so please toss them my way. Why should you ask me instead of using Google? Well, perhaps I'll tell you something you can't find there, or maybe you just like my conversation and soothing words. You can post any questions or thoughts below in the comments section, email me at cthomaswebb@gmail.com, or send me a tweet using the links below:













---




What I Watched This Week



Welcome to my 50th issue of this column since I took over for Leonard!

I'm slacking a bit on movies currently in theaters. I did rent Last Vegas, which was mildly entertaining, but used tired jokes and a pretty predictable storyline. I'm currently catching up on the Fargo TV series, and I finally decided to dive into season 3 of Sherlock. And with the NBA Finals and the NHL Stanley Cup Final going on, not to mention the disapppinting Belmont Stakes, sports are taking up a lot of my time too.

If want to know more about my movie tastes, check out my page on Letterboxd by clicking right here. Also, make sure to look at all the great articles and writers at 411, particularly in the Movie-zone because that's where I predominantly am, but all of the zones.


Deaths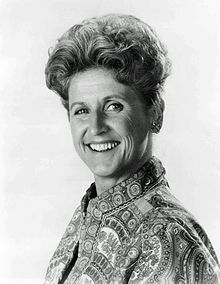 Ann B. Davis passed away on June 1st from a subdural hematoma as a result of a fall in her bathroom. She was 88 years old, but was said to be in excellent health for her age. She is best known for playing Alice Nelson, the housekeeper on The Brady Bunch. She also won two Emmys for her work on the situation comedy, The Bob Cummings Show. She was a theater actress as well. On February 9, 1960, Davis received a star on the Hollywood Walk of Fame.

In case I forgot to mention a notable death this week, you can always peruse the list yourself by clicking here.



The Questions





Q:

Is Comedy Central going to run a roast this year? And what are your favorite/least favorite roasts from the past? Favorite roasters?
Thanks as always,
--Stromi



A:



Not sure how I missed this news bit, but apparently it was announced last September that, based on the success of the roasts of James Franco and Roseanne Barr, the series would continue with Comedy Central's Roast of Stephen Hawking. The plan is for this to air in October 2014. According to the link I found (Click Here) a senior Viacom spokesperson stated that a roast of Colin Powell is also rumored, along with a posthumous roast of Pope John Paul II. I can't see how the latter will ever become a reality, but that's just me. Colin Powell is also an odd choice. Still, the Stephen Hawking one should be fun.



Well, I have not seen all of the roasts, but a fair amount of them for sure. I can tell you that I didn't care for the James Franco roast. For starters, I thought he was a poor choice of someone to roast. He hasn't had a long enough career for it in my view, and as the roast proved in my opinion, the material was lacking. The roast of Donald Trump is another I remember not liking that much. I was also told by a few friends that the Flavor Flav roast was bad. In general, each of the Comedy Central roasts have their positive moments, but some of them have been utterly forgettable. If you look at which ones were released on DVD and which ones were not, and the fact that at least one was nominated for an Emmy Award (William Shatner), that should tell which ones were good and which ones were not. The roasts for Larry the Cable Guy and Joan Rivers were not released on DVD, just to name a couple.



I check out the roasts of celebrities I am more familiar with, or people whose careers are ripe for such an event. It gets on my nerves when they recruit varied celebrities who are not comedians (or have no comedic talent) to walk up to the podium and deliver a pre-written act. They hire these people because their name value will draw viewers of course. I get that, but so often they don't know how to deliver the jokes. Examples include: Carrie Fisher, Mike Tyson, The Situation, and Hulk Hogan. My favorite roasters are those who are veteran comics but who also understand what a roast entails. Greg Giraldo was great. Jeff Ross, Lisa Lampanelli, Nick DiPaolo, and Amy Schumer are all examples of reliable roasters. Anthony Jeselnik is also good. A roast is only done to someone you love, but the humor is supposed to be dark and cruel (in a fun way). As time goes on in this PC world, you will always see an article post-roast that says "Did the jokes go too far?"



The roasts for Bob Saget, David Hasselhoff, William Shatner, and Dennis Leary were all pretty consistently hilarious. Charlie Sheen's and Pamela Anderson's had highlights as well. One bit that stands out was Tom Arnold at Roseanne's roast. The roast overall was mediocre, but his appearance was great and his words were both funny and even heartfelt, a perfect mixture for the occasion. The roasts are always best when the person has a thick skin, which is why so many people who should get roasted probably haven't yet. I mean, how great would an Arnold Schwarzenegger roast be? Again, I won't pass judgment on the roasts I have not seen, so if anyone out there wants to add their thoughts, feel free!



The Comedy Central Roast of Rosanne from MTVNA - Chris on Vimeo.





Q:

Hey Chad,
For damn near 20 years this has bothered me: Jason Goes the Hell, the Final Friday. What in the blue hell was that crap on a stick about Jason's heart hypnotizing people to eat it and thus become "Jason" reborn? I don't believe in any of the pervious sequels that was even mentioned in passing! Considering the original creator, Sean Cunningham, returned to close out his franchise on top it makes it infinitely intolerable. Major cop out? Just had no ideas to explain Jason's immortality? Studio pressure to make that up? Thanks again sir.
--Paul



A:



Spoilers for this Question Below!

Let me start by saying that I have only seen this movie one time, long ago during a marathon on TV if I recall correctly. And to my shame I have not see Jason X yet, so as of now, I have not taken time to watch the documentaries His Name Was Jason: 30 Years of Friday the 13th or Crystal Lake Memories: The Complete History of Friday the 13th because I need to see all of them. From what I have unearthed, they go into detail about the issues you mention. But for anyone wishing to revisit the plot description, click here for the Wikipedia entry.

After Jason Takes Manhattan failed to perform at the box office, Sean Cunningham wanted to reacquire the rights to the franchise with New Line Cinema and begin working on a Freddy vs. Jason film. The problem became that both New Line and Paramount wanted to license the other's character so they could control the making of the picture. It had even been discussed prior to that, but as we know, it did not actually happen until 2003.



So, we know that the production was meant to prepare for a Freddy vs. Jason film soon after Jason Goes to Hell. This ninth installment would bring Jason back into the spotlight and make room for the crossover project. Delayed development was a problem though. So, some of the bizarre changes in Jason Goes to Hell might have been incorporated because of that plan. One of them was that when Jason's heart was eaten, the person would take on his soul. In addition, many considered the explanation of why Jason returned to full form after what happened to him in the previous film contrived; that the body-hopping of traveling from host to host by exiting through the mouth was a rip-off of certain body-snatcher efforts, namely The Hidden (1987).

There is also the issue that this was the first installment from New Line Cinema and many allege that certain aspects of the character were altered so they could put their own spin on the series. Perhaps they just wanted to try something different because they were of the opinion that the formula up until then had run its course, and in this case it turned out terribly. And it should also be added that continuity was never the strong point of the Friday the 13th series, though it was a bit better before New Line took over. I should add that it has been insinuated via many interviews with Cunningham over the years that he does not have a deep affinity for the franchise he created. Assuming this is true, he probably figured "Screw it, I'll alter what I want." So, in conclusion, I don't think there was pressure or anything. I think New Line wanted put their own stamp on the series, regardless of how silly it turned out to be.





Q:

Hey, I was talking with a guy I work with about samurai movies, and the topic turned to anime, and he was telling me about a tape that he had back in his late teens/early-to-mid twenties (he'll be forty in January) that featured one main character for the first third or fourth of the movie, but then he is killed and the story switches to follow a pair of kids that he met on his way into the town where he dies. He can't remember the name of it, and I told him that I'd try to find it, but that's not really ringing any bells to me and Google hasn't exactly been helpful either. Can anyone offer any suggestions to at least point me in the right direction? The other characteristics that he mentioned were:

-it had the feel of an American western
-the story may shift at least one more time after it picks up on the pair of kids
-the character that kills the original main character is never really seen again

We didn't really have a lot of time to talk about it, but from the sounds of things, I'm guessing it's a series and not an OVA/OAV. Any help would be greatly appreciated.
--Wyatt



A:



So after extensive searching, I still could not find a definitive answer to this mystery. However, in consulting my team of sources, I did come up with a short list of possible titles. If the guy you work with knows ANY other information, it could go a long way. Until then, here is what I dug up. The first choice is the one that seems to fit the closest. I will add that the central hang up with this mission is when you talk about the main character dying mid-story. That stumps everyone. Anyway, onward…

*Fist of the North Star is a 1986 Japanese animated film adaptation of the manga series of the same name. It was produced by Toei Animation. The film adapts the storyline of the manga from the beginning of the series up until Kenshiro's first match with his rival and elder brother Raoh, with many liberties taken with the order of events and how the story unfolds (including the roles of several characters). However, the film retains the more violent content of the original manga.

--OK, so there was a Fist of the North Star TV series going at around the same time. The same cast and crew worked on both, though the film was significantly more violent. Now, I haven't seen this, but I found someone who has. This has a) a western feel, b) the main character with a pair of kids, and c) villain kills (or nearly does) the main character Ken and is never seen again. Ken apparently does not actually die. Perhaps your co-worked thought he did? Anyway, if this isn't it, I'm not sure what would be. There was a live-action Fist of the North Star film, not to mention a 3 episode OVA called New Fist of the North Star in 2004.



*Trigun - This is a Japanese manga series written and illustrated by Yasuhiro Nightow. The manga was serialized in Tokuma Shoten's Shōnen Captain in 1996 with a total of 3 collected volumes when the magazine was discontinued in 1997. Madhouse produced an anime series based on the manga, with the same title. It was directed by Satoshi Nishimura and was broadcast on TV Tokyo from April 1st to September 30th, 1998. It is currently licensed for DVD & Blu-ray in the United States by Funimation Entertainment, who re-released it on DVD on October 27th, 2010. The show initially failed to garner a large audience in Japan during its original showing in 1998, but gained a substantial fan base following its North American premiere on Cartoon Network in early 2003.

--A couple people initially guessed Trigun, but added that it only captures the western feel part of the question. There was also a movie called Trigun: Badlands Rumble released in 2005. In researching this, I realized I need to balance the amount of anime shows I watch with the amount of anime movies I see. There are so many interesting sounding series I have not seen.



*Gun Frontier - This is a 1972 manga by Leiji Matsumoto. It introduces Tochiro Oyama, best friend to Matsumoto's classic hero, Captain Harlock, who is depicted as a gunslinger in the Old West. In sharp contrast to other Matsumoto's stories, Gun Frontier is a comedy adventure rather than a space opera. Also, unlike other Harlock stories, in Gun Frontier, Harlock is depicted as Tochiro's sidekick.
The summary: "It is a harsh and barren wasteland, where the weak aren't allowed to dream. It is also a sacred land for true men, for there is no place a man can feel more alive. This is the Gun Frontier. Sea Pirate Captain Harlock and the errant samurai, Tochiro arrive in the United States on the Western Frontier. Along with a mysterious woman they meet along the way, the two friends challenge sex rings, bandits, and corrupt sheriff. They are searching for a lost clan of Japanese immigrants, and they will tear Gun Frontier from end to end until they find it."

--Here is another one. Since the manga was released, there has been a novel and a 2002 anime adaptation of the series.



*Wild Arms: Twilight Venom - This is a Japanese animated television series based on the Wild Arms series of video games. The series was animated by Bee Train, and directed by Itsuro Kawasaki and Kōichi Mashimo. Twilight Venom aired on WOWOW from October 18, 1999, to March 27, 2000, totaling 22 episodes. The plot: "Dr. Kiel Aronnax, Mirabelle and Loretta encounter a ten-year-old boy during their escape from prison. He turns out to be the former famous gunslinger Sheyenne Rainstorm and is equipped with a famous and mysterious ARMS weapon. The series follows Sheyenne and Kiel as they search for the mystery of Sheyenne's missing body."

--I sincerely doubt this is it, but I came across it during my search of "western anime" and took a closer look when I read the brief summary. Upon closer examination, not many of your qualities meshed with this, but I figured I would display it anyway.

*I hope one of those is the correct answer. Here is a link to some other anime westerns in case anyone felt like browsing, though it's a short list.





Quick Shot: Jonah Hill



This week we see the arrival of 22 Jump Street in theaters starring Channing Tatum and Jonah Hill. And so here are 5 Hill performances that you absolutely must familiarize yourself with before checking out the upcoming film. Footnote: He has had a lot of small appearances in films over the years. I tried to avoid those.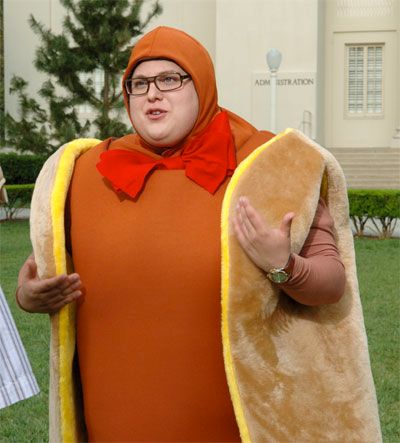 1) Superbad
2) The Wolf of Wall Street
3) Knocked Up/Funny People
4) Moneyball
5) Cyrus



--Thanks to Misty for my banner.

"The plural of Chad is Chad?"
--From the movie Recount

comments powered by