SPOTLIGHTS
Ask 411 Movies 06.16.14: The Wrath of Nielsen
Posted by Chad Webb on 06.16.2014

Is Ray one of the best music biopics? How should TV ratings be gathered? What are Mila Kunis' best roles? All this and more covered this week in Ask 411 Movies!







































An "Ask 411 Movies" column would be nothing without questions, so please toss them my way. Why should you ask me instead of using Google? Well, perhaps I'll tell you something you can't find there, or maybe you just like my conversation and soothing words. You can post any questions or thoughts below in the comments section, email me at cthomaswebb@gmail.com, or send me a tweet using the links below:













---




What I Watched This Week



This week I managed to see A Million Ways to Die in the West and Maleficent in theaters, both of which receive a thumbs down from yours truly. I caught God's Pocket on demand (starring Philip Seymour Hoffman and John Turturro) and that was a decent dark comedy. As for TV, I finished season 3 of Sherlock and loved it and I have begun watching Frank Darabont's Mob City.

If want to know more about the movies I mentioned above or my tastes in general, check out my page on Letterboxd by clicking right here. Also, make sure to look at all the great articles and writers at 411, particularly in the Movie-zone because that's where I predominantly am, but all of the zones.


Deaths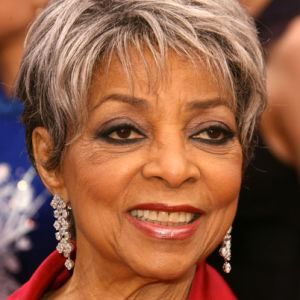 Ruby Dee passed away on June 11th at the age of 91 of natural causes. She was an American actress, poet, playwright, screenwriter, journalist and activist. Her best known roles were for A Raisin in the Sun, Do the Right Thing, and American Gangster, the latter of which earned her an Academy Award nomination. She has received a Grammy, Emmy, Obie, Drama Desk, Screen Actors Guild Award, and Screen Actors Guild Lifetime Achievement Awards as well as the National Medal of Arts and the Kennedy Center Honors. She was married to actor Ossie Davis until his death in 2005.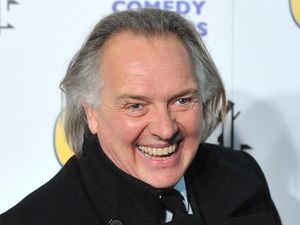 Rik Mayall died on June 9th at the age of 56. The cause of death is not yet known, but so far it was announced as an "acute cardiac event." He was an English comedian, writer, actor, and voice-over artist. He was most well-known for his roles in popular sitcoms such as The Young Ones, Filthy Rich & Catflap, The New Stateman, Bottom, and Blackadder. As for film, he appeared in Drop Dead Fred, Shock Treatment and An American Werewolf in London. He is survived by wife Barbara Robbin and their 3 children.

In case I forgot to mention a notable death this week, you can always peruse the list yourself by clicking here.



The Questions





Q:

Love the column, here's my question.
What are your thoughts on the Nielsen ratings system? Isn't it a broken, antiquated system for the way we view our television today? How would you "fix" the system, to give a clearer idea of what is being watched?

My opinion is that, with cable boxes becoming as connected and "smart" as the rest of our devices, how hard would it be for the data on what channel you are watching to be collected, and sent once per week? That takes care of the cable/satellite crowd. The internet/VOD crowd is already counted. Then, you can use the Nielsen boxes to count those that don't have cable. It would seem to me that you could get a much more accurate rating that way, then the sample size that they currently use.

---HellloooNewman



A:



Ok, this is a loaded question, but here we go. First off, Nielsen ratings are similar to a poll. They take a sample of people and they are asked to report their viewing habits back to Nielsen. These people amount to approximately 50,000 (in 20,000 households). They are approached by Nielsen to participate, and paid a certain amount for their time and effort. This allows Nielsen to gather a broad sample, unlike say TiVo, whose subscribers tend to be wealthier than average.

Most households have a People Meter, which is positioned around the television set somewhere. You can see a picture of this below. This records what is watched and for how long, what is recorded and even what's fast-forwarded. The box knows which family members are watching, be it adults or kids. This data is sent back to Nielsen and the live stream count and same-day DVR numbers are counted in with it. This results in the numbers that are most quoted by the press. The numbers represent a share of total viewers. For instance, a 1.0 rating indicates that 1% of the 115.9 million estimated TV-watching households, or 1,159,000 TVs, were watching a program. The data is also separated into different demographic ratings, the most important being people ages 18-34.




To the press and the public, the ratings give them an idea of the show's success. This drives the way we think about ratings. The problem is, our thinking is misguided because while networks do care about how many people are watching a show, the numbers they and the advertisers actually use are the commercial ratings. Advertisers care much more about how many people are watching the commercials. For example, if every family with a Nielsen meter skipped the commercials of a certain show, it would likely be canceled. I bring this up because this is the central antiquated aspect of gathering numbers. With Netflix original shows, Amazon, Hulu, HBO Go, Showtime Anytime, and of course the invention of the DVR, people are watching ads less…because they can…and that trend will only continue.

As an example of DVR's impact, the premiere of Sleep Hollow did a 3.4, but when 7-day DVR totals were added, it did a 5.8. But the number the press reports loudest is the 3.4. Perception matters too.

Now, a large portion of people still watch TV live, when commercial skipping can't happen, but it is worth noting that channel flipping does indeed affect ratings also. Here's what does not count towards the ratings that are reported: Netflix, Hulu, iTunes, and to a degree, on-demand cable viewing. Nielsen does incorporate online streaming and a smidgen of on-demand cable viewing, but because they have fewer ads, they mean less in terms of revenue. If 5 million people watch a show on Hulu, but only 1 million watched it live on TV, it is only slightly better than 1 million in the eyes of the network and advertisers. Until the ads posted when you view a show online are the same ones that you would view if you saw it live, the numbers will still be separated, leaving anything but live watching in a less important grouping. And currently, with DVR totals, they only gather the numbers at a maximum of 7 days after the show has aired. The range is usually 4-7 days, so if like me, you occasionally wait weeks to binge watch a show, the network and advertisers get little to no money from that because ad spots are usually purchased for a period of a few days.



This is why people don't have a lot of faith in the ratings. Because Nielsen concentrates on the households with their meters, and worry less about online viewing and so forth, it proves that they, the networks, and the advertisers are way behind in terms of how fast technology is advancing and in terms of how fractured viewers are nowadays. For instance, Leonard Hayhurst might watch all of his show live, whereas I only watch 1 or 2 shows live and wait until the season is close to over to binge watch stuff. What needs to happen is that the networks need to balance out how important each different type of watching TV is. My point is, we all have our own preferences of how we watch our TV and that is not reflected in the ratings. A company needs to come along that can collect all the data from all the various avenues and pump out an accurate rating based on that. So, my approach is similar to what you already said.

That might sound great, but the problem is, the numbers are hard to calculate quickly, so we would have to wait, longer still depending on how many days after an episode has aired you wanted to count DVR totals. On top of that, as long as advertisers are still needed and valued for live TV watching, the other minor areas of watching such as online, iTunes, etc. will always be less of a factor. Nevertheless, the way networks and advertisers track viewership will have to change whether they like it or not. We are in a transitional period right now as far as that goes. So, while Nielsen is behind the ball now, they will have to catch up sometime down the road. Like Triple H says, adapt or perish. But I agree that they are antiquated in that they are slow to adjust and adapt. I can only compare them to landline phones. Many people still use them, but there are so many different ways of communicating now that showcasing landline phones as being more important than cell phones, etc. in terms of how people talk would seem like the company is slow to move with the times. Furthermore, we must not forget that most Nielsen people get paid so that info can be passed along. A cleaer number would result if data was collected from all DVR boxes and so forth, but not everyone would say yes to that, for privacy reason or whatever.



Nielsen pretends that the households they measure are an accurate representation of how people view television and it's just not anymore. When the amount of people who use DVR, watch online, and so forth inch closer to the amount who watch live TV, then the way everyone tracks ratings will change. Until the, we must deal with the system how it is.





Q:

Hey Chad.

This isn't a movies question as much a music one. But since there isn't an Ask 411 music column anymore, I thought I'd try to run this one by you.

The Tubes were a late 70's early 80's performance art rock band (I call them that because their live shows were overrun with over the top theatrics, a la Alice Cooper) whose biggest hit was "She's a Beauty" just as MTV was really taking off.

I bring this up as I just recently caught a live performance of The Kaiser Chiefs, on late night TV where to the chorus was basically the lead singer laughing in time with the music.

This reminds me of early memories of The Tubes live performances on late night shows back in the day. (SCTV, etc.) In one song of theirs I remember seeing on more than one show, a very Joker-esque character pops up in the background and laughs maniacally similarly in time to the music during the chorus. What the hell was this song, and can you find any video proof that this actually happened and/or existed? Thanks.

Ben Piper



A:



Ok, well first I will say I always welcome music questions. Unfortunately Ben I don't have a lot to report here. I spent several days searching for this. I consulted resources and went above and beyond the call of duty to find something that would bring me closer to solving this puzzle. I came up with very little. Apart from listening to every Tubes song for maniacal laughter, I don't know how I'll be able to get to the bottom of this one.

Now, a little background on The Tubes. The Tubes are a San Francisco-based rock band whose 1975 debut album included the hit single "White Punks on Dope." During its first fifteen years or so, the band's live performances combined quasi-pornography with wild satires of media, consumerism, and politics. They are best remembered for their 1983 single "She's a Beauty."

I can actually connect The Tubes with film because their live shows constantly contained parodies and references to movies. The band put their creativity and art skills to good use in their live shows. They would be huge production numbers with dancers, acrobats, and more. Here are a few of the films they alluded to during the late 70's and early 80's: Dr. Strangelove (1964), Rollerball (1975), Saturday Night Fever (1977), Grease (1978), Wild Women of Wongo (1958), and Attack of the 50 Foot Woman (1958). And TV shows such as: Let's Make a Deal, Fernwood 2Nite, and the anime Raideen.

The footage with the Joker character might exist, but it might not be posted on the Internet. I combed through a lot of Tubes performances and even music videos and found a bevy of weird theatrics and characters, but nothing that resembled a Joker. The clips below mark a few of the strange performances I dug up. Maybe they will help. I believe the first one has lead singer Fee Waybill messing around with a person in an E.T. mask…and it is odd.

*The Tubes – Mondo Bondage



*SCTV – John Candy & The Tubes



*The Tubes – The Old Grey Whistle Test 1977



*The Tubes – Live in 1979



I will keep this question in the back of my head and if I can find anything else out, I will report back here. Until that time: Tubes – 1, Chad – 0.



Randomness: Good Music Biopics



With Clint Eastwood's Jersey Boys (about the Four Seasons) hitting theaters, I thought I would rattle off a list of quality music biopics to check out if you're getting in that mood. Thoughts will be quick and brief and remember, these are not ranked.

*RAY - This was released in 2004 and is biographical film focusing on 30 years of the life of rhythm and blues musician Ray Charles. It was directed by Taylor Hackford and stars Jamie Foxx in the title role. Foxx won an Academy Award for Best Actor for his performance.
-- Can't go wrong with this. Foxx is amazing and the depiction of events is blunt and honest. Plus, the music is excellent.



*CONTROL - This is from 2007 and focuses on Ian Curtis, singer of the late-1970s English post-punk band Joy Division. It is the debut feature directed by Anton Corbijn, who had worked with Joy Division as a photographer. Matt Greenhalgh penned the script, which was based on the biography Touching from a Distance by Curtis' widow Deborah.
--Sam Riley and Samantha Morton star in this and are terrific. Sad story, but a skillfully made picture.



*I'M NOT THERE - From 2007, this movie was inspired by the life of Bob Dylan. Six actors depict different facets of Dylan's life and public persona: Christian Bale, Cate Blanchett, Marcus Carl Franklin, Richard Gere, Heath Ledger, and Ben Whishaw.
-It's worth mentioning that Dylan himself gave it his stamp of approval, which is rare. I love this. Not everyone does. It was a bizarre approach to a biopic, but that is precisely why it works so well. The acting is incredible from top to bottom.



*BACKBEAT - Released in 1994, this film covers the early days of the Beatles in Hamburg, Germany. The film focuses primarily on the relationship between Stuart Sutcliffe (Stephen Dorff) and John Lennon (Ian Hart), and also with Sutcliffe's German girlfriend Astrid Kirchherr (Sheryl Lee). It was directed by Iain Softley.
--Lots of Laura Palmer nudity in this. I saw this when I was young and enjoyed it, but appreciate it more now. An intriguing look into the Beatles early days. Sheryl Lee and Stephen Dorff are wonderful. Well photographed too.



*THE TEMPTATIONS - This is a mini-series from 1998 that spotlights the history of one of Motown's longest-lived acts. It was directed by Allan Arkush and based on Otis Williams' Temptations autobiography.
--Why not throw a mini-series into the mix? This is outstanding and well worth seeking out. It's on TV regularly. The music is fabulous and it captures the ups and downs of the whole group.



*MORE RECOMMENDED BIOPICS - 24 Hour Party People, Coal Miner's Daughter, What's Love Got to Do With it, Walk the Line, La Bamba, Sid & Nancy





Quick Shot: Mila Kunis



This week we see the arrival of Third Person in theaters starring Liam Neeson, Olivia Wilde, James Franco, and Mila Kunis. And so here are 5 Kunis performances that you absolutely must familiarize yourself with before checking out the upcoming film.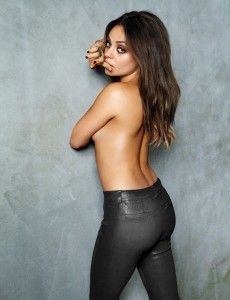 1) Black Swan
2) Family Guy
3) Forgetting Sarah Marshall
4) Ted
5) That 70's Show



--Thanks to Misty for my banner.

"The plural of Chad is Chad?"
--From the movie Recount
comments powered by