SPOTLIGHTS
411 Fact or Fiction Movies/TV 06.20.14: Week 438
Posted by Ben Piper on 06.20.2014

Should a sequel to Pacific Rim be made? With his recent injury, is Harrison Ford done playing Indiana Jones? Is Tom Hiddleston a good choice to play Hank Williams? 411's Dustin James and Josh Syversten debate these topics and more!




I have a quandary. What the hell do I want for eat for dinner? I had a chicken sandwich yesterday, a barbequed bacon cheeseburger the day before. I'm kind of leaning towards a pizza, but I'm not so sure yet. I think I'm fast food burned out. Nothing sounds very good.

Before I solve my culinary question however, I have the matter of Fact or Fiction to get out of the way. This week finds us in the company of Dustin James and Josh Syversten. Let's see what they have to say…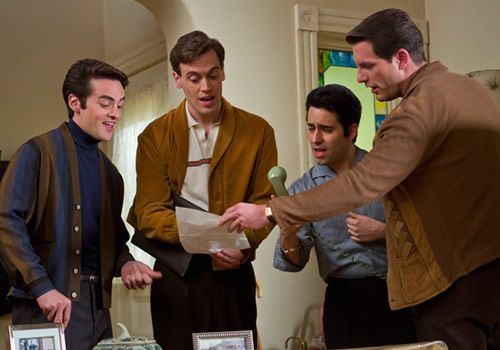 1. With Clint Eastwood directing, Jersey Boys will turn out to be a very good musical.

Josh Syvertsen: Fact. I say this not being a very big musical guy. Outside of Sweeney Todd there aren't many musicals that get me excited. However, Eastwood is a very good director and the Jersey Boys story line certainly lends itself better to film than some of the other musicals I've seen, most of which only have a narrative to bridge the gap until another song (Mamma Mia I'm looking at you.) In Jersey Boys it seems as though the songs are a supplement to the narrative, which should help Eastwood tell the story and musical or not, Eastwood is a master at telling stories, something Jersey Boys seems to have in spades.

Dustin James: Fact. I say "Fact" mainly because the question was asked whether or not it would be a good musical, and not a good movie. Considering there are a ton of good musicals out there (sarcasm may or may not be in effect right now), it shouldn't be hard for Jersey Boys to shoot up alongside Grease as the best musical of all-time. Danny Zuko is one of the baddest sons of bitches in human flesh, but if anyone can unseat him as the top dog, it would be Clint Eastwood. As far as it being a good movie, I liked it more it when it was called That Thing You Do, so I'll pass.

Score: 1 for 1

2. The new trailer for Dumb And Dumber To has you wanting to see the movie.

Josh Syvertsen: Fiction. If this were 1997 this would be fact, but it's 2014, so it's more like *yawn.* I wasn't a huge fan of the original. I'm not passing judgment. It's just not my cup of tea. It was amusing, but certainly not the be all and end all of comedy. Now it's 20 years later, after that ridiculous When Harry Met Lloyd prequel and with Jim Carrey struggling to remain relevant comedically. This sequel seems like nothing more than a nostalgia trip cash grab. Pass.

Dustin James: Fact. You can judge me all you want, but Dumb & Dumber is not only one of my favorite comedy movies of all-time, it's one of my favorite movies of all-time. Everyone has that movie. It doesn't matter if you just saw it yesterday, but if it's on the television, there's a good chance you're watching it. Dumb & Dumber is that movie for me (just a few among others). I was 12 years old when the original came out and I remember going to the Drive-In (man, I miss those things) and watching it and I've been in love since. It's easily one of my most quoted movies and while I don't have extremely high hopes for the sequel, I'm still excited to watch it and the trailer helped enforce that feeling. I'm still trying to get the taste of Dumb & Dumberer out of my mouth, so even if Dumb & Dumber Too isn't exactly mouth wash, I'll take a Tic Tac (sir?). Big Gulps huh? Welp, see ya later!

Score: 1 for 2

3. Tom Hiddleston is a great choice to play Hank Williams in a planned biopic of the country music legend.

Josh Syvertsen: Fact. Tom Hiddleson is a great choice to play almost anything, truthfully. Some folks may quibble with a Brit playing an American Country music icon, but he's an actor, and that's what actors do. They play other people regardless of nationality, accent, or whatever. Hiddleston is one of the best "seconds" out there working today (meaning he's not the star, but he's the guy that you go "Oh yeah. That guys in this. I like that guy"), it will be very interesting to see how folks will respond to seeing him front and center for 120 minutes. But as far as casting Hiddleston, he will be fine, great choice.

Dustin James: Fact. Sure. I'm not one who nitpicks about acting choices because it accomplishes nothing in the long run. I always give everyone a chance and I'll wait to see the final product before I start bitching and moaning (I know, that's a weird concept in the Internet age) about who was picked to play who. Everyone should just be lucky that I'm not the one making these decisions because I would probably ultimately settle on someone like Larry "The Cable Guy" because there's nothing that guy can't do.

(Edit: Dear God, I hope that's sarcasm.)

Score: 2 for 3



Switch!!!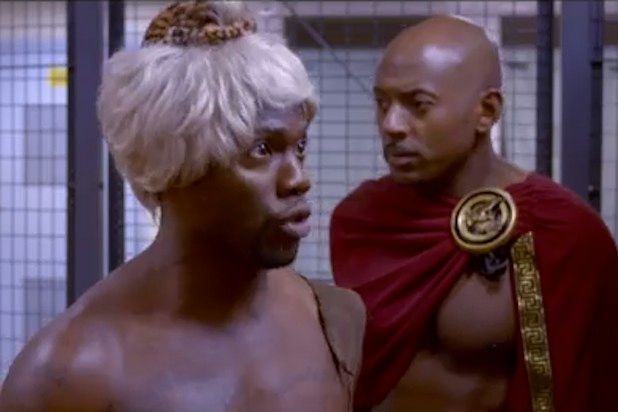 4. Think Like A Man Too will tank at the box office.

Dustin James: Fact. I'm a huge Kevin Hart fan. His stand-up is hilarious (YOU GONNA LEARN TODAY!) and the guy is extremely likeable. However, his movie career has disappointed me up to this point and I don't think Think Like A Man Too is going to do anything to convince me otherwise. We are getting into the heart of the summer movie season and there's just too many options out right now for this movie to be a glaring success. Now that Game of Thrones is over, I guess there's some free time in my schedule on Sunday nights now, but I can think of a million better ways to spend it rather than watching crappy romantic comedies.

Josh Syvertsen: Fiction. I think it's time to acknowledge that certain films, and I'll try to be as PC as possible here, are going to be able to attract a certain segment of the population without much effort. We've seen this with the Tyler Perry films and with the recent glut of religions themed films. It doesn't take much to make these films profitable. All they need is to capture a large segment of a targeted demographic on opening weekend to be successful. Think Like A Man made 91 million on a 12.5 million dollar budget. I expect the budget for the sequel was fairly similar and will probably make it back, if not more in it's opening weekend and pile on after that based upon past history.

Score: 2 for 4

5. With Harrison Ford breaking his ankle on the set of Star Wars, the ship has sailed on him ever playing Indiana Jones again.

Dustin James: Fact. How come anytime I do Fact or Fiction, I get asked a Star Wars question? I think deep down, Mr. Ben Piper likes to see me troll the Star Wars fans, because he has to know how much I dislike the franchise by now. Well, apparently that wasn't enough this time around, so let's go ahead and piss off the Indiana Jones fan's as well, right? Honestly, I just don't consider myself a fan of either one of those movie franchises (I know, take away my nerd card). First of all, I'm not a big movie guy to begin with. If it's not a comedy, I usually don't even bother (I have a full-time job and a newborn baby, so I'm a little busy these days). Second of all, Harrison Ford is old enough to be my grandfather and I have zero interest in seeing my grandfather do anything that doesn't involve fishing and watching the History Channel (he could get hurt if he does). I especially don't want to see him running away from boulders and having lightsaber battles in space. There comes a time when people get too old to play a role and need to be replaced. That happened to Indiana Jones and Harrison Ford about 15 years ago. He should be spending his remaining days in black as a member of the Nights Watch, not wearing tan clothes and sporting a whip.

Josh Syvertsen Fact I'm going to say fact, but skew the reason a bit. Harrison Ford won't play Indiana Jones again simply because he will be almost 80 if another Indiana Jones film will ever get made. Could Ford come back for some wraparound segments, like he did for an episode of the Young Indiana Jones Adventures? Certainly. But will be the main focus of another full Indy story? That ship has indeed sailed unfortunately. Unlike Dustin I am a huge Indy/Star Wars fan, so a little piece of my child hood dies with the realization that Ford is done as Indy. Sad Face.

Score: 3 for 5

6. You'd love to see a sequel to Pacific Rim get made.

Dustin James: Fiction. I would have had to have seen Pacific Rim in order for me to want a sequel to be made. Remember earlier on I stated that I'm just too busy to watch many movies these days? That especially rings true for movies that feature Jax from Sons of Anarchy and giant robots. Was this movie actually even successful to begin with? I thought I remember hearing that the numbers the movie pulled were disappointing, so why would a sequel even be made? Either way, I don't really care because I'm not watching it anyway. Those giant robots wouldn't last a day against the giant's beyond the Wall and that's the truth.

Josh Syvertsen Fact This based solely on the idea that Guillermo Del Toro would be the one making the sequel. If some other writer/director comes in to take over the budding franchise, change this to fiction. That being said, I did not love Pacific Rim. Del Toro has always been able to instill heart and feeling in the most unlikely of places in his films. Unfortunately, there was virtually none of that in Pacific Rim. It was a good smash 'em up monster film however and anything that can get Guillermo Del Toro making more films automatically gets a Fact from me.

Final Score: 3 for 6

And with that, we're outta here. Thanks to Dustin and Josh for their efforts, and see you again next week!
-BP



TWITTER

http://www.twitter.com/411s_Ben_Piper
http://www.twitter.com/411mania
http://www.twitter.com/411wrestling
http://www.twitter.com/411moviestv
http://www.twitter.com/411music
http://www.twitter.com/411games
http://www.twitter.com/411mma




comments powered by