SPOTLIGHTS
Ask 411 Movies 06.30.14: The TV Show Eating Disorder
Posted by Chad Webb on 06.30.2014

Why does Netflix release full seasons of House of Cards all at once? Is Miracle one of the most patriotic movies of all-time? What are Eric Bana's best roles? All that and more covered this week in Ask 411 Movies!







































An "Ask 411 Movies" column would be nothing without questions, so please toss them my way. Why should you ask me instead of using Google? Well, perhaps I'll tell you something you can't find there, or maybe you just like my conversation and soothing words. You can post any questions or thoughts below in the comments section, email me at cthomaswebb@gmail.com, or send me a tweet using the links below:













---




What I Watched This Week



This week I saw The Rover starring Guy Pearce and Robert Pattinson. Great performances, good movie. I also dug up Frank Darabont's 1990 TV movie Buried Alive, which was solid. I finally saw Joe, which was very good. Nicolas Cage is terrific. It plays like a mixture of Sling Blade and Winter's Bone. As for shows, I'm back watching 24 and the wife and I started Orange is the New Black. So far, I like it, and will definitely keep watching, but it doesn't exactly blow me away.

If want to know more about my movie tastes, check out my page on Letterboxd by clicking right here. Also, make sure to look at all the great articles and writers at 411, particularly in the Movie-zone because that's where I predominantly am, but all of the zones.


Deaths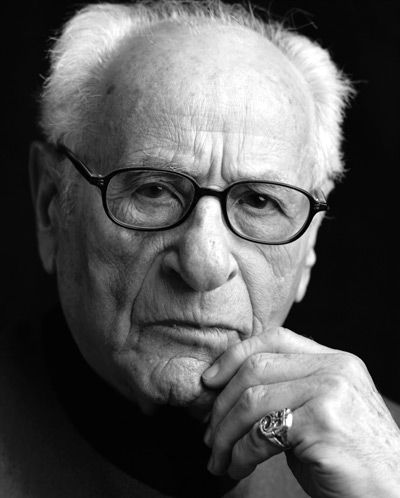 Eli Wallach died on June 24, 2014 at the age of 98. His career began in the 1940s and spanned more than six decades. He is one of the greatest character actors of all-time and lists over 90 film credits. He won a BAFTA for his debut performance in Baby Doll. His most notable role was as Tucco in The Good the Bad and the Ugly. Other key efforts include: The Misfits, The Magnificent Seven, The Godfather Part III, The Two Jakes, The Holiday, Wall Street: Money Never Sleeps, The Ghost Writer and many more. He is survived by his wife of 66 years, three children, five grandchildren and several great-grandchildren.

In case I forgot to mention a notable death this week, you can always peruse the list yourself by clicking here.



The Questions





Q:

Hey Chad,

I love bingewatching shows on netflix. However, I think they are very dumb to post all of their new content (House of Cards; Orange is the New Black) all at once. 
To me, they are wasting money. If they put all 13 episodes up over 6 weeks (2 episodes a week) or 13 weeks, they would be getting customers over 2-3 months instead of just 1 month. They are also not letting an episode build. Shows like Breaking Bad, Fargo, Game Of Thrones, Walking Dead, etc. have shows build and it can fester in people's minds. It also gets great publicity for their show. I read the recaps of those shows online and fans like me will discuss them on message boards and water coolers. Thus free publicity for that show. It also makes each episode more important. If all 8 episodes of breaking bad's last season were put online at once, it would make each truly shocking episode less important overall.
Thus, why do they put all the episodes up at once?

--David



A:



Good question David. I thank Terry Lewis and Dr. X for responding. They made good points, some of which I will reiterate. Well, the fact is we live in a world where convenience trumps everything. This is why MP3's and options such as Spotify and Pandora are trendy, whereas higher quality (physical) music on vinyl or even CDs do not sell as much. The same could be said for declining DVD & Blu-Ray sales versus streaming. My point is, Netflix is catering to the binge-watching audience. These people think it is most convenient to simply watch all the episodes of a season at their leisure, close together, rather than worry about recording it each week and waiting. This group of TV watchers is becoming more substantial because the original content Netflix is pumping out is predominantly good. But there are still many and more people who watch TV the regular way, waiting each week. We're all different. That being said, I think we can assume Netflix's strategy is working and their viewership/sales must be solid since the shows are returning for second seasons.

Releasing all their episodes at once is also something their competitors can't do. Netflix is attempting to restructure itself as a TV Internet Network. They want you to look at them as you would HBO or Cinemax, paying a little more each month on top of your cable bill. Exclusive content such as House of Cards or Orange is the New Black makes it easier for people to justify paying that extra money. Prior to this original content if you recall, Netflix was raising its monthly costs and everyone was complaining that they weren't adding enough new movies or shows to their library. You don't hear that anymore. Releasing episodes in this manner sets Netflix apart from everyone else. I agree with the watercooler aspect of your question, but your comment about wasting money is another story. Netflix's theory is that people will stick around after they've watched the 13 episodes all at once, whereas if they stretched them out, it would invite an increasing amount of part-time watchers, who would then cancel after they were done. To the company, binge-watching will likely augment the number of viewers who stay for a longer time.



Netflix was genius in that they saw that their subscribers were paying the monthly fee to binge-watch their favorite shows, so they created original content that served those very folks. Reed Hastings, CEO of Netflix, has defended this strategy since the beginning and likened a television series to reading a book. We wouldn't want to read a chapter and then wait a week to read the next one would we? I see his argument, but disagree to a point. Books and shows are two different mediums no matter how many similarities. But anyway, as you can see, premium cable channels are trying to emulate this, as HBO Go, Showtime Anytime, etc. are evidence of. We all have our own viewing habits. For Netflix, the experiment appears to have worked for now and I'm sure they've tested their subscriptions to see when people were joining and cancelling.

So, in many respects, Netflix releasing all of their episodes at once seems to make sense financially and also pleases the customers. This is what they want after all. From a business perspective, they're set. However, Netflix has failed in one significant way, which you alluded to. By releasing an entire season in one shot, they have ruined and eradicated the communal experience that goes along with this Second Golden Age of Television (i.e. the watercooler talk). People want to discuss and share their opinions, exchange thoughts with friends and make new ones with common interests. Sure, people get excited for the new episodes of House of Cards, but that buzz doesn't last nearly as long as it would if the episodes were released over a period of time. After a few weeks, no one is talking about it. For a show that had a lot of detractors, such as Hemlock Grove, buzz much quicker, like after a week or so.



At this angle, the Netflix template has definite drawbacks. Those people who are desperate to show off their opinion on social media, or who just can't wait to binge-watch the series the moment it drops, finish it but then have no one to discuss it with apart from strangers online possibly. And if you want to praise it, it becomes an issue of how to do so without spoiling plot points. And thus people must wait until their friends catch up. Meanwhile, those who pace themselves (like me) live in constant fear of spoilers around every turn. I become the bad guy in that I must bluntly tell someone to stop talking before they tarnish a series. The problem we are missing here is that when spoilers are such a concern, they become the central reason why we are watching so quickly, and if that is the case, something is lost in the process. We should have a sincere desire to watch a series, it should not be prompted or affected by fear of spoilers. This brings up an entirely new argument. And I've gone over the spoiler thing before, which brings out all the pricks who say it's not hard to stay away from them blah blah blah.

This is why I would wager that huge twists will become more prevalent on Netflix's shows. I know House of Cards has them. By including more twists and surprises, it keeps people talking. Right now, Netflix is sailing comfortably and is pumping out a steady schedule of exclusive content. But how long will it last? Only time will tell. Personally, I'm with you in that I would prefer episodes to be released over a period of time, perhaps a block of 2-3 per week or every other week. This way people can still binge-watch after a point and spoilers are less of an annoyance (they can't completely go away). I don't need to watch an entire season the moment it premieres. I understand why others do, but I can be patient. But let's be honest, Netflix couldn't care less about spoiler issues as long as everyone is flocking to their site. I get where you're coming from, and agree with you in many respects, but Netflix has hit something that enough of the public wants.





Q:

Follow up question to last week's music query.

Flipping through the channels on TV I caught the "Bad The The Bone" music video playing on VH1 classic. I knew that it was George Thorogood (The guy whose song it was) and Bo Diddly as the pool players in the video. What I wasn't aware of when I did some online research was the fact that it was legendary pro pool champion Willie Mosconi as the old guy that wagered on Diddly on the game.

Long story short, who's the hot dame on Mosconi's arm in the video? She seems familiar and somewhat recognizable to me, in that maybe I've seen her in something else. Or am I confusing her for another hot 80's video babe? It may be that this was the only thing she ever appeared in as far as I know. Again, I attempted a bit of my own research to figure this out, but to no avail.
--Ben Piper



A:



Update on this question. I consulted Leonard Hayhurst and he said: "That is totally some random model chick." And there you have it.





Randomness: Patriotic Movies for July 4th



If you plan on celebrating July 4th, here are some films that certainly suit the holiday if all you wish to do is stay inside and chill. And if you don't care about July 4th, these are good movies anyway. Keep in mind, this is not a "best Of" list in any way, shape, or form. This is just (as the title suggests) a random assortment of patriotic movies I recommend

*Yankee Doodle Dandy - This is a 1942 American biographical musical film about George M. Cohan, known as "The Man Who Owned Broadway". It stars James Cagney, Joan Leslie, Walter Huston, and Richard Whorf, and features Irene Manning, George Tobias, Rosemary DeCamp and Jeanne Cagney. The movie was written by Robert Buckner and Edmund Joseph, and directed by Michael Curtiz.
--This is my favorite musical of all-time. James Cagney was the man and he owns this films from start to finish. The music and dance sequences are so electric and passionately constructed. The ending is also perfectly heartwarming. Seriously, see this if you haven't yet.



*National Treasure - This is a 2004 American adventure/heist film produced and released by Walt Disney Pictures. It was written by Jim Kouf, Ted Elliott, Terry Rossio, Cormac Wibberley, and Marianne Wibberley, produced by Jerry Bruckheimer, and directed by Jon Turteltaub. It is the first film in the National Treasure franchise and stars Nicolas Cage, Harvey Keitel, Jon Voight, Diane Kruger, Sean Bean, Justin Bartha, and Christopher Plummer. Cage plays Benjamin Franklin Gates, a historian and amateur cryptologist searching for a lost treasure of precious metals, jewelry, artwork and other artifacts that was accumulated into a single massive stockpile by looters and warriors over many millennia starting in Ancient Egypt, later rediscovered by warriors who form themselves into the Knights Templar to protect the treasure, eventually hidden by American Freemasons during the American Revolutionary War. A coded map on the back of the Declaration of Independence points to the location of the "national treasure", but Gates is not alone in his quest. Whoever can steal the Declaration and decode it first will find the greatest treasure in history.
--I don't care what anyone says. This is a damn entertaining movie. Yes, National Treasure is silly, implausible, and a rip-off of comparable adventure movies, but it is dazzlingly directed by Jon Turteltaub and wonderfully acted by the cast. Admittedly the action will invoke a few eye-rolls, but this is vintage Bruckster. National Treasure is indeed over the top, but it is cleverer than it is given credit for.



*Miracle - This is a 2004 American sports docudrama about the United States men's hockey team, led by head coach Herb Brooks, that won the gold medal in the 1980 Winter Olympics. The USA team's victory over the heavily favored Soviet team in the medal round was dubbed the Miracle on Ice. Miracle was directed by Gavin O'Connor and written by Eric Guggenheim.
--By sheer coincidence, I just happened to watch two of the movies on this list recently, including this one. Miracle cannot compete with the genuine emotion displayed in the actual clips, but the film deserves more credit than it has received and should not just be pigeonholed as another Disney sports flick. What I appreciated about Miracle the most during this second viewing was the attention towards conveying an accurate representation of a hockey practice and game. The actors were chosen mainly for their hockey skills, not their acting chops or charisma. This shows in the movie, but I mean that as a compliment. Director Gavin O'Connor puts the audience in the center of the action and lingers with the game longer than most films would. And of course Kurt Russell is sensational as Herb brooks. It is a performance that gets better with age.



*The Patriot - This is a fictional 2000 American historical war film directed by Roland Emmerich, written by Robert Rodat, and starring Mel Gibson, Chris Cooper, and Heath Ledger. The film mainly takes place in rural York County, South Carolina, and depicts the story of an American swept into the American Revolutionary War when his family is threatened. Benjamin Martin is a composite figure the scriptwriter claims is based on four real American Revolutionary War heroes: Andrew Pickens, Francis Marion, Daniel Morgan and Thomas Sumter.
--I need to watch this movie again sometime soon. I don't own it, but I remember highly enjoying it, especially the performances from Gibson and Ledger. Given the subject matter, you can see why I put it on this list. It is directed by Roland Emmerich, whose earlier effort, Independence Day is the more appropriate pick for this. Not only is that an obvious choice, but aside from Pullman's speech, it has not aged well in my opinion. Go rent this one instead.



*The Sandlot - This is a 1993 American coming-of-age film directed by David M. Evans, which tells the story of a group of young baseball players during the summer of 1962. The film was released with the title The Sandlot Kids in Australia and the United Kingdom.
--This might strike some of you as an odd choice. There are some scenes that you just connect with certain events. When it comes to the 4th of July, I always think of the scene where the boys play baseball at night time and are able to do so with the light of the 4th of July fireworks. America's pastime and fireworks. Nothing is better for the 4th of July. Plus, this is just a great film and is worth watching any day of the week.



*Apollo 13/The Right Stuff - Apollo 13 is a 1995 American historical docudrama film directed by Ron Howard. The film stars Tom Hanks, Kevin Bacon, Bill Paxton, Gary Sinise, and Ed Harris. The screenplay by William Broyles, Jr. and Al Reinert, that dramatizes the aborted 1970 Apollo 13 lunar mission, is an adaptation of the book Lost Moon: The Perilous Voyage of Apollo 13 by astronaut Jim Lovell and Jeffrey Kluger.
The Right Stuff is a 1983 American drama film that was adapted from Tom Wolfe's best-selling 1979 book of the same name about the Navy, Marine and Air Force test pilots who were involved in aeronautical research at Edwards Air Force Base, California, as well as the seven military pilots who were selected to be the astronauts for Project Mercury, the first attempt at manned spaceflight by the United States. The Right Stuff stars Ed Harris, Scott Glenn, Sam Shepard, Fred Ward, Dennis Quaid and Barbara Hershey. Levon Helm is the narrator in the introduction and elsewhere in the film, as well as having a co-starring role as Air Force test pilot Jack Ridley. In 2013 the film was selected for preservation in the United States National Film Registry by the Library of Congress as being "culturally, historically, or aesthetically significant".
--NASA and the space program are pretty darn patriotic and you can't go wrong with either of these two films. I do need to revisit The Right Stuff asap. Philip Kaufman's epic was about American progress and innovation and is still regarded as a classic to this day. Ron Howard's Apollo 13 is equal to it, though is more about the power of the American spirit. Both films have phenomenal acting, are expertly made, and are great overall.




*More Patriotic Titles - The Crossing, John Adams, Drums Along the Mohawk, Born on the Fourth of July, Red Dawn, Independence Day, 1776, Jaws , Top Gun, The Best Years of Our Lives, Forrest Gump, Mr. Smith Goes to Washington.





Quick Shot: Eric Bana



This week we see the arrival of Deliver Us From Evil (not to be confused with the great documentary of the same name) in theaters starring Olivia Munn, Edgar Ramirez, and of course Eric Bana. And so here are 5 Bana performances that you absolutely must familiarize yourself with before checking out the upcoming film.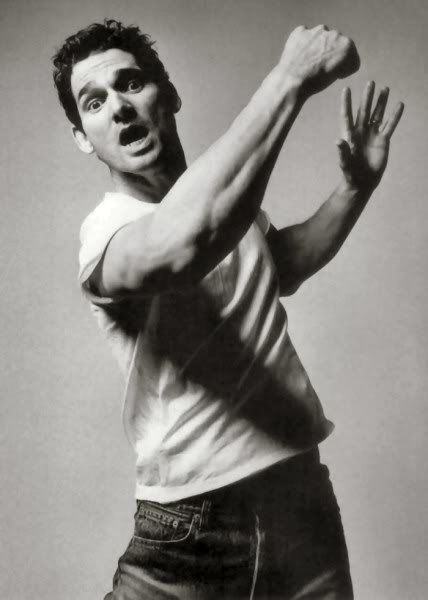 1) Munich
2) Black Hawk Down
3) Chopper
4) Hanna
5) Romulus, My Father



--Thanks to Misty for my banner.

"The plural of Chad is Chad?"
--From the movie Recount

comments powered by