SPOTLIGHTS
411 Movies Roundtable 07.03.14: Transformers, Dawn of the Planet of the Apes, More
Posted by Chad Webb on 07.03.2014

Is Dawn of the Planet of the Apes our most anticipated film of July? Does Sex Tape look any good? Was Transformers: Age of Extinction the biggest winner for June? The 411 staff discusses all this and more!










































Ladies and gentlemen, here is the July 2014 roundtable from the 411 Movie-Zone Roundtable. All of us are hoping that Dawn of the Planet of the Apes meets our expectations. We are interested to see how Richard Linklater's Boyhood turns out skeptical about Blended, but we're not all that crazy about Sex Tape.

And what movie made both a biggest winner list and a biggest loser list from June? Check out the rest of our thoughts for the details?

For the May 2014 edition, the following staffers have contributed:

Terry Lewis: Reviewer - 22 Jump Street
Bryan Kristopowitz: Creator of The Gratuitous B-Movie Column
Jeremy Wilson: 411 Staff Member
Jeremy Thomas: Host/Writer of multiple columns. The 8 Ball
Chad Webb: Columnist/Reviewer of Ask 411 Movies



THE MONTH THAT WAS







TERRY LEWIS





Biggest Winner of the Month: Peyton Reed getting the Ant-Man gig. After a weird week with Adam McKay accepting and then leaving Marvel's least most wanted directing job within 24 hours and Rawson Marshall Thurber flat out declining, Marvel Studios announced they got their man with... Reed. Now Reed has an okay enough resume and I quite liked Yes Man for what it was but Marvel could have surely found someone a bit better than a probable slave bee to it's queen. It's a very low key CV that doesn't inspire confidence in fans. Least Thurber has a kooky comedy track record with We're The Millers & Dodgeball and whilst he wouldn't be my first choice, McKay's resume can not be disputed. I don't want to be one of the numerous keyboard commentators that says "well this has the makings of a disaster" but you have to admit this is very rocky territory for the start of MCU Phase 3 with that stubborn mid July NEXT YEAR release that they won't change their minds on. For Peyton Reed, no matter the circumstances, even if he is a yes man working off Edgar Wright's notes and pre-work, it is a tremendous opportunity for him as part of the biggest money-spinning studios in the world. If he manages to pull off Ant-Man given the situation, more big time work will be on his way.

Biggest Loser of the Month: Drop Dead Fred & 1980's British Comedy fans for the incredibly sudden death of Rik Mayall - Bit of a personal one for me here. I was always a fan of Mayall from a very early age, watching The Young Ones with my dad and enjoying the madcap extreme slapstick humor there when he was poetry and Cliff Richard loving anarchist Rick. Later on, I was introduced to his work as dodgy politician Alan B'Stard in The New Statesman ("You Bastard!" "No, B'Stard.") and perhaps his finest hour as bottom of the rung, work skiving fop Richie in Bottom. All of these performances, along with his numerous appearance in The Comic Strip one-offs and elsewhere, were punctuated with such a ludicrous manic energy that he comes across as an entertaining attention seeking child. Whilst Drop Dead Fred is probably the most recognizable product he had in the USA, it was but a fraction of the talent the man had to offer. One of my comedy icons, there's not a week goes by without trying to incorporate a line or visual gag into talking with my old man. A massive loss for everyone who ever saw him perform.

Biggest Movie News of the Month: There's actually a lot of big stories this past month so I'll pick out some that interested me most. The biggest was Jupiter Ascending slips to February 2015. Considering it's out this month (well was meant to be), the news at start of June 6 weeks before release of the new Wachowski sci-fi epic sliding SEVEN months into next year is nuts. The reason why it's been shifted has not been given. In a relatively quiet month anyway (considering June had a weekly big release after big release), I can only presume that Andy & Lana are not happy with their final product. Also, The Dumb & Dumber To & Inbetweeners 2 trailers dropped and I was pleasantly surprised at how good D&DT looks whilst IB2 looks more of the same sadly. Breaking Bad spin-off Better Call Saul is delayed but has been renewed for a second series already - bit of a no brainer and shows AMC having faith in their products which is nice to see. Jason Momoa as Aquaman is actually a nice bit of inspired casting in a film and hopefully is a sign they're going to do something different with a rather dull character in a film that hasn't tickled my fancy yet. Fault In Our Stars is a monster hit - not unsurprising given the lead acting duo and market it's going for but nice to see something different on top box office compared to the uber blockbusters. There's going to be a sequel for Pacific Rim and I cannot wait until 2017 already. And finally, Rian Johnson has been tapped for Star Wars Episode 8 - I'm not holding my breath on the massive SW revival Disney is bringing since a lot of the talent involved has not grabbed my attention but whilst I thought Looper was okay, I can see what Johnson was going for in a nicely made film and I loved his episodes of Breaking Bad so I'm happy to see what he does with SW.

Your Most Anticipated Movie of the Month: Easy one. To make up for a rather thin last few weeks (probably since the Football World Cup is on), us Brits are getting Guardians Of The Galaxy earlier. Can not wait. My hype levels are off the chart for it.

Recommended DVD Release of the Month: Simply because I missed it at the cinema here and I love me some Ice Cube, I'll be making the effort to pick up Ride Along as it's only just come out on home media by time you read this.

Classic Movie of the Month: In honor of Luc Besson's new movie Lucy, owe it to yourself to revisit Leon: The Professional at some point. Jean Reno is a hitman who opens up to an orphaned and very young Natalie Portman whilst being hunted by Gary Oldman. All kinds of awesome and probably the best man-plannt relationship ever.

Movie Quote of the Month: "Hi I'm actor Troy McClure. You might remember me from such films as "The Erotic Adventures of Hercules" and "Dial 'M' for Murderousness" - The Simpsons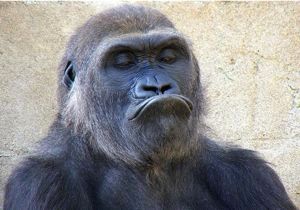 BRYAN KRISTOPOWITZ



Biggest Winner of the Months: Michael Bay and everyone else involved in Transformers 4. The movie got terrible reviews but it had the biggest opening of the year so far. Critics may not care about them, but the regular movie going public really digs these giant robot movies. They really do.

Biggest Loser of the Month: Tom Cruise, as his latest starring vehicle, Edge of Tomorrow, didn't exactly set the North American box office on fire. It's a great movie, but for whatever reason no one wanted to go see it when it came out. The movie has made decent money overseas, so at least it has that going for it.

Biggest Movie News of the Month: Harrison Ford injured while making the latest Star Wars movie. Who the heck thought that would happen? Now rumors are running rampant about how the movie is going to meet its release date and how the production has to figure out how to use Ford in a reduced capacity/beef up someone else's role. I guess we'll know soon enough what is really going on and whether or not Disney will movie the release date to May 2016.

Your Most Anticipated Movie of the Month: Dawn of the Planet of the Apes, The Purge: Anarchy, and Lucy are all "must-sees."

Recommended DVD Release of the Month: The Raid 2, Black Dynamite Season 1, Scanners: Criterion Collection, Sabotage, and Legend of Billie Jean: Fair is Fair Edition.

Classic Movie of the Month: Kingpin (1996): This classic Farrelly brothers comedy features Woody Harrelson as Roy Munson, a former top notch amateur bowler turned drunk bum loser who teams up with a dumbass Amish guy (Ishmael, played by Randy Quaid) and a hot babe (Claudia, as played by Vanessa Angel) in order to win a big bowling tournament in Nevada. The movie is chock full of great gross out jokes (Lin Shaye is terrifying as Munson's horny landlady), but it's also kind of sad, as Munson is forced to examine his past life choices (he didn't choose wisely). Bill Murray kicks ass as Ernie McCraken, Munson's old rival, and be on the lookout for several real life pro bowlers in the Nevada tournament (Parker Bohn III shows up).

Movie Quote of the Month: "Ten frames? That's for Quakers." – Ishmael (Randy Quaid)- Kingpin (1996)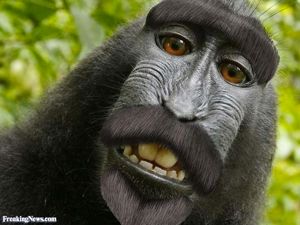 JEREMY WILSON



Biggest Winner of the Month: Edge of Tomorrow. I know it hasn't been a huge box office hit here in the States, but that doesn't mean Doug Liman's Edge of Tomorrow doesn't deserve some plaudits. I know I wasn't the only person who had some serious reservations going in, but the fact of the matter is that Edge surpassed my and many others' expectations, becoming the highlight of what has been a generally lackluster summer. The film has a strong cast delivering top-notch performances and features tight direction and editing, a funny, light-on-its feet script and even some levels of depth few big budget action films attain. It's Liman's strongest outing in agings, shows that not only does Emily Blunt have the chops to be in these kinds of movies but should be an even beigger star than she currently is, and once again proves that despite how some may feel about him personally, Tom Cruise is still a big, bonafide movie star.

Biggest Loser of the Month: As much as I'd like to bash Michael Bay and Transformers: Age of Extinction, Clint Eastwood has to be called out as the month's biggest loser. The longtime filmmaker took a spritely jukebox musical and basically made a sluggish, standard music biopic with nary a spark to be seen. It's been a few years since Eastwood delivered a strong directorial outing and Jersey Boys feels like another miss in what has been an up-and-down career.

Biggest Movie News of the Month: I think it's Rian Johnson following J.J. Abrams's footsteps as he prepares to helm Star Wars: Episode VIII. Johnson's masterpiece Looper was my #1 film of 2012, so I'm obviously a fan. However, I think this is better news for Kathleen Kennedy, Abrams and Star Wars fans, than it is for straight-up Johnson fans. As I said at the time, I'd much rather see the new Rian Johnson film than I am to see the new Rian Johnson Star Wars movie. Tying yourself to a big franchise conglomerate like this comes with certain perils – just as Edgar Wright. I hope Kennedy, Abrams and company allow Johnson to make the movie he wants to make (otherwise why hire him?) and that it doesn't end with years of his involvement in development going down the drain due to rewrites and clashes with higher-ups.

Your Most Anticipated Movie of the Month: For the big Summer blockbusters, it's definitely Dawn of the Planet of the Apes. I mean, have you see these trailers?! So good. On a smaller scale, it's Richard Linklater's Boyhood which has gotten some of the strongest reviews of the year and of the filmmaker's career. That's saying something.

Recommended DVD Release of the Month: We're going off the beaten path this month as a couple of the most interesting (and best) film of 2014 are hitting DVD/Blu-ray. Jonathan Glazer is a fantastic filmmaker (Sexy Beast, Birth) and his bizarre, unsettling and beautiful sci-fi mood piece Under the Skin is one of the year's best and gives Scarlett Johansson the best showcase of her career. Before that though, Lars von Trier's Nymphomaniac: Volumes I & II hits shelves and if you love movies or are a fan of LvT, you should definitely see this.

Classic Movie of the Month: I mentioned Edge of Tomorrow as my winner of the month, not only because it's a fantastic action film. I also chose it because it so pleasantly surprised me, something that I wish I could say more often. One of the last big budget summer action movies that surprised me in a positive way to such a degree was 2011's Rise of the Planet of the Apes, which at the time had almost not buzz going for it due to a lackluster marketing effort and because many felt it was an unnecessary remake. However Rupert Wyatt and Andy Serkis surprised us all, leading to a very strong film, a successful box office run and a strong start to a rebooted Apes franchise.

Movie Quote of the Month: From Rise of the Planet of the Apes [2011]:
Will Rodman: "Caesar. I'm sorry. This my fault. This has to stop. This isn't the way, you know what they're capable of. Please come home. If you come home, I'll protect you."
Caesar: [looks at the apes and to Will] "Caesar is home."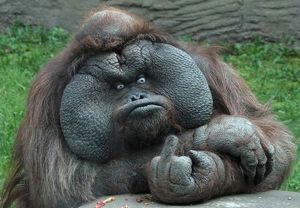 JEREMY THOMAS



Biggest Winner of the Months: While Transformers deserves some notice on a purely financial level for improving slightly on the third film's opening gross (something which was in serious doubt), the improvement was only be some degrees and like Jeremy, I have to give credit to Edge of Tomorrow. First off, it's not a bomb. The entertainment trades love crapping on Tom Cruise's box office numbers; anyone remember how much of a "failure" Knight and Day was? It went into the black for Fox before its theatrical run ended. Same with Jack Reacher. Edge of Tomorrow will do the same thanks to international grosses and it damned well deserves to. It's the best surprise of the year quality-wise and it's showing surprisingly long box office legs for a genre film to boot. Sounds like a winner to me.

Biggest Loser of the Month: I usually don't go gossipy for these, but I have to go with Shia LaBeouf. What once seemed like a Joaquin Phoenix-like bizarre performance art thing is clearly otherwise at this point, as he got himself arrested and is now seeking help for alcohol addiction. I'm not going to trash the actor here; I'm just going to say that I hope he finds the help he needs because there was a point (pre-Transformers) that he was a very promising young actor. Hopefully he can be there again soon.

Biggest Movie News of the Month: I have to again agree with Jeremy and say that Rian Johnson writing and directing Star Wars: Episode VIII and possibly Episode IX is the biggest news this month. Johnson is the kind of unique and interesting voice that I think the franchise needs and with JJ Abrams shepherding the Saga, I can't imagine it being in better hands. There's more and more reason to be excited for the Star Wars films as we go on.

Your Most Anticipated Movie of the Month: I'm looking forward to a lot of films, but I have to say Lucy is the one that has me most intrigued. This has been a year of great lead female characters in film and Scarlett Johansson has a chance to really keep the momentum going in a story that looks interesting and fun. Sign me up.

Recommended DVD Release of the Month: I'm torn between Under the Skin, which is one of my favorite films of the year, and Orphan Black: Season Two. For sheer value of what I'll rewatch most often, I'm going to go with Tatiana Maslany's cloney goodness.

Classic Movie of the Month: With Scott Derrickson returning to theaters via Deliver Me From Evil, I'm going to go with his criminally underrated 2012 flick Sinister. Ethan Hawke's career comeback has been going for a while now and this was one of those successes, with him playing a true crime writer whose decision to live in the house of murder victims sets him on the path to discovering a demon. It has some of the most outright creepy scenes of the last few years (lawn mower, anyone?) and I love rewatching it.

Movie Quote of the Month: "Don't worry, daddy. I'll make you famous again."

Ashley (Clare Foley), Sinister





CHAD WEBB



Biggest Winner of the Month: From a financial standpoint it's obviously Transformers: Age of Extinction. It did huge numbers and people have been trashing the franchise since the beginning. Not too shabby. Say what you will about Michael Bay, but he called everyone out on their bullshit when he said the haters of the film would still see it. That being said, Paramount inflated their opening weekend numbers in a truly pathetic way that has all the other studios laughing at them despite the success. From a critical perspective, Edge of Tomorrow was a surprise to everyone. So it was mediocre in terms of box office performance. WHO F'N CARES! A good movie is a good movie and this is one we'll likely see on more than a few top 10 lists.

Biggest Loser of the Month: Let's have the box office in general be the biggest loser for the last 2 months. June's box office total was down a whopping 16% from last year and May hit its lowest numbers since 2010. We could talk for days about the reasons (low interest in new releases, high prices, annoying theatergoers), but the fact is, not as many people are going to the movie theater this summer. And you know what, I don't see a big increase for July or August either. The releases are a mixed bag to say the least, in terms of how they've been marketed to whether or not they look worthwhile at all.

Biggest Movie News of the Month: There was tons of comic news as usual. Jason Momoa as Aquaman, Doctor Strange casting rumors, etc. We also had Tracy Morgan's limo crash and Eli Wallach passing away. I'll go with the Wachowskis Jupiter Ascending being delayed until 2015. First we were told that they were worried about poor box office numbers since it would have been released so close to Edge of Tomorrow, but the real reason seems to be that they need more time for editing and special effects after test screenings were bad.

Your Most Anticipated Movie of the Month: Lots of limited releases hit theaters this month that must see: Life Itself, Boyhood, Magic in the Moonlight, and A Most Wanted Man. As for wide releases, maybe Lucy or Tammy? My #1 pick overall is Boyhood.

Recommended DVD Release of the Month: This is a giant month for DVD/Blu-Ray. First we have The Raid 2, which gets my highest recommendation, but I own that one already and will be reviewing it. We also have Nymphomaniac, which was superb and Sabotage, which I dug but no one else did. The classic court drama Witness for the Prosecution hits Blu-Ray and finally at the end of July, Twin Peaks: The Entire Mystery hits BR, complete with deleted scenes and so forth. I will have to save my money.

Classic Movie of the Month: I'll be a bit different this time. If the concept behind Boyhood catches your attention, you should seek out Michael Apted's Up documentary series in which he follows a group of people from the ages of 7 onward. The most recent installment was 56 Up. He makes a new installment every 7 years. When it comes to documentaries, this is #1 for me. You literally watch these individuals grow up. There are few experiences like what this series offers. It is more than great. It is unparalleled. Everyone should watch these.

Movie Quote of the Month: From A League of Their Own (1992) - Helen Haley: "Has anybody seen my new red hat?" Dottie Hinson: "Oh piss on your hat." Helen Haley: "That was uncalled for."



COMING ATTRACTIONS



July 4th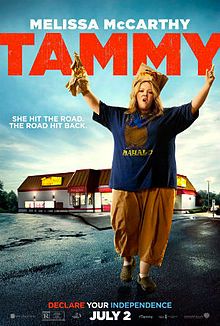 Tammy





Rated R
Plot: After losing her job and learning that her husband has been unfaithful, a woman hits the road with her profane, hard-drinking grandmother.
Director: Ben Falcone
Stars: Melissa McCarthy, Susan Sarandon, Dan Aykroyd, Mark Duplass



Terry Lewis: A tad low key for a big 4th July weekend release no? I mean everyone loves Melissa McCarthy and all but you expect a big, ginormous blockbuster. I think this looks perfectly fine from the trailer but I'm hoping the best bits have been saved for the actual movie and hopefully it will add to a decent year for big screen comedies.

Bryan Kristopowitz: I like Melissa McCarthy and I think this movie will be funny (too long but funny), but the commercials for this have been atrocious. Every commercial makes the movie look like it's just McCarthy screwing around for two hours. I hope that it isn't that. I don't think that can last for more than forty minutes.

Jeremy Wilson: I'm not the biggest Melissa McCarthy fan, so I'm trying not to have any expectations on this and perhaps I can walk out pleasantly surprised.

Jeremy Thomas: I like Melissa McCarthy, even if she doesn't always choose the best scripts (Identity Thief, anyone?) So I am interested in seeing most of the things that she's in. However, this just doesn't look very good. The marketing has been completely atrocious and from what I can tell Ben Falcone is wasting a very talented cast on a script that doesn't know what it's doing. The gags in the promos and trailer aren't that funny, which never bodes well for comedies. I don't have high hopes here.

Chad Webb: Melissa McCarthy is a very funny lady, but the scripts behind her movies are not often on par with her talents. I hope this is different. I've seen the trailer but don't remember much about it. This is being directed by her husband, Ben Falcone, so that also makes the project intriguing as it is his debut. My expectations for this are in the middle. I want it to be good, but won't be terribly upset if it isn't. Indifference, in other words.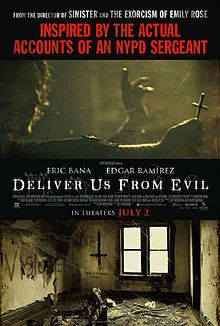 Deliver Us From Evil





Rated R
Plot: NY police officer Ralph Sarchie investigates a series of crimes. He joins forces with an unconventional priest, schooled in the rituals of exorcism, to combat the possessions that are terrorizing their city.
Director: Scott Derrickson
Stars: Eric Bana, Édgar Ramírez, Olivia Munn, Chris Coy



Terry Lewis: I do like possession-based horror but bloody hell, stop trying to sell me on the "realness" of it. I want to rock up and enjoy a damn creepy sight of a horrible, warped praying mantis children fairground ride. There is quite a lot of scares given away in the trailers sadly but I do like the feel of this, Bana is always watchable and we have incoming Doctor Strange director Scott Derrickson helming. Maybe a sleeper hit this one.

Bryan Kristopowitz: This movie looks both creepy and ridiculous. Every preview I've seen has featured some messed up imagery (the rolling stuffed animal, that ghost guy with the messed up face), but the whole "based on true events" thing just makes the whole thing seem like bullshit. Why can't it just be a creepy horror movie? What difference does it make if it's "based on true events?"

Jeremy Wilson: Boy, who know we were all walking around a planet so possessed with evil spirits? Eh, you've seen one you've seen them all.

Jeremy Thomas: I'm a big fan of Scott Derrickson thus far, The Day the Earth Stood Still notwithstanding. When he does horror he generally hits all the right marks. Deliver Us from Evil is a film I've been looking forward to with some interest for a while now. Eric Bana may not have become an A-lister like everyone imagined but he's a good actor and the story is interesting enough (if familiar) to draw me in. I'll definitely be checking it out.

Chad Webb: Scott Derrickson knows the horror genre, but I know little about his style. I'm about as sick of devil possession storylines as I am vampires. The only aspect of this that captures my attention is the cast, which includes Eric Bana and Edgar Ramirez, two of the most underrated actors working today. Still, I doubt I'll see this in theaters. At most it will be a DVD rental.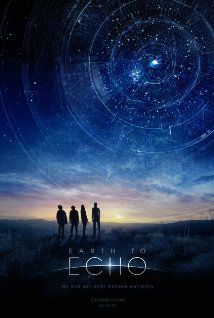 Earth to Echo





Rated PG
Plot: After receiving a bizarre series of encrypted messages, a group of kids embark on an adventure with an alien who needs their help.
Director: Dave Green
Stars: Teo Halm, Astro, Reese Hartwig, Ella Wahlestedt



Terry Lewis: Meh. Not that I saw it but this looks to me like a modern set Super 8 with it's found footage kids and an alien tale. I can happily go watch E.T. for that done at it's best.

Bryan Kristopowitz: I like the premise of this kids sci-fi adventure movie, but I'm not too keen on the "found footage" look that's on display in the trailer. What's wrong with making a straight up sci-fi kids movie? Why add a second layer of gimmickry?

Jeremy Wilson: Chronicle for kids. Will probably be fine for the younger demo set and for families, but I fall into neither of those so this is likely a skip.

Jeremy Thomas: Man, I want this to be good because it looks so Amblin-y that I can barely stand it. But I'm also just not feeling it. It seems like Green and the cast are just trying way too hard. I'm sure it'll be a pleasant enough distraction but I don't have particularly high hopes and I suspect it will be largely lost in the box office shuffle.

Chad Webb: Well you can certainly see the influences at play here. Take Super 8, toss in a healthy dose of E.T., add a twinge of Wall-E and hit puree. That's what I see from the trailer anyway. This is a green director as well, so that is also up in the air. Nevertheless, I still have an urge to see this. I'm curious. The cast is filled with relative unknowns and the effects looks neat, so why not give it a shot?

July 11th





Dawn of the Planet of the Apes





Rated PG-13
Plot: A growing nation of genetically evolved apes led by Caesar is threatened by a band of human survivors of the devastating virus unleashed a decade earlier. They reach a fragile peace, but it proves short-lived, as both sides are brought to the brink of a war that will determine who will emerge as Earth's dominant species.
Director: Matt Reeves
Stars: Gary Oldman, Keri Russell, Andy Serkis, Kodi Smit-McPhee



Terry Lewis: Look it has APES FIRING MACHINE GUNS - if that doesn't get you down to your local cinema complex, nothing will.

Bryan Kristopowitz: I loved Rise of the Planet of the Apes and I can't wait to see where this sequel is going to go. Just how advanced are the ape now? Has Caesar evolved more? Again, I can't wait to see what happens next. I mean, apes with machine guns? How cool is that?

Jeremy Wilson: I've mentioned it before, but it's worth repeating: the trailers and clips for this have been very, very strong. The equally strong early reviews are another good sign. This has to be one of the must-sees of the month and of the summer as a whole.

Jeremy Thomas: Rise of the Planet of the Apes was a film that did the reboot concept right. I don't think anyone had huge expectations for that one and it blew most people out of the water. The expectations are there for the sequel, but with a fantastic cast and Matt Reeves at the helm I have little doubt that it will deliver. Early reviews have been very positive and the marketing has been fantastic, meaning that we're probably looking at Planet of the Apes films coming out for a while.

Chad Webb: I was nowhere near as keen on Rise of the Planet of the Apes as everyone else was. It was ok in spots, but had its problems. The buzz surrounding this sequel is extremely positive. I've seen all of the films in the Apes franchise, so I'll likely see this one too. It looks better than its predecessor.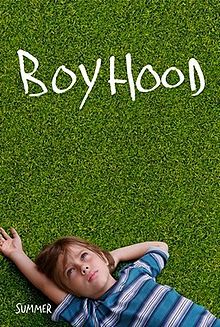 Boyhood





Rated R
Plot: The life of a young man, Mason, from age 5 to age 18.
Director: Richard Linklater
Stars: Ellar Coltrane, Patricia Arquette, Ethan Hawke, Elijah Smith



Terry Lewis: This looks a bit special. The gimmick of it being the same cast members shot over about 12 years is certainly engaging and we could be seeing an early award contender. Must see.

Bryan Kristopowitz: This movie looks okay. I'm interested in seeing it, mostly to see how the various performances work. How do actors make one movie a little bit at a time over twelve years? Is it going to come off as weird? I want to find out (is this going to get an actual wide release or is this going straight to VoD?).

Jeremy Wilson: Simply put, I'll pretty much watch anything that Richard Linklater makes. The fact that this is a film that has literally be a dozen years in the making (another cinematic experiment from Linklater similar to his Before trilogy) makes it even more intriguing. The fact that it will undoubtedly appear on many end-of-year best lists adds to that.

Jeremy Thomas: Talk about commitment to a film project. Twelve years of filming is certainly a fun experiment and I'm glad to see it didn't fall apart in the meantime. Linklater is one of my favorite directors and the buzz on this has been off the charts. I'll definitely be checking this out as soon as I can.

Chad Webb: Terry mentioned the gimmick behind it. This has been getting great reviews, but based on concept alone and the fact that Linklater is directing, I would have definitely tried to see it anyway. You can't go wrong when Linklater and Hawke team-up. I've been looking forward to this one for awhile.





And So It Goes





Rated PG-13
Plot: A self-centered realtor enlists the help of his neighbor when he's suddenly left in charge of the granddaughter he never knew existed until his estranged son drops her off at his home.
Director: Rob Reiner
Stars: Michael Douglas, Diane Keaton, Frankie Valli, Yaya DaCosta



Terry Lewis: Mikey Douglas continues his geriatric comeback tour and does an older audience aimed comedy which looks fine for what it is. Can't say it's tempted me to go see it though.

Bryan Kristopowitz: I should be more stoked about this movie as it has director Rob Reiner reteaming with his The American President star Michael Douglas, but at the moment I'm just not. It just looks okay, nothing special. It should be more than that. When the heck is Reiner going to make another thriller?

Jeremy Wilson: I was trying to think of the last Rob Reiner film I genuinely enjoyed and I had to go back all the way to 1995's The American President to name one. So I guess I should give a reunion between Reiner and Michael Douglas a legit shot...but I can't. This looks fairly terrible, a movie dug out of a time capsule from another era.

Jeremy Thomas: Man, it really is startling to see how long it's been since Rob Reiner made a good film. This is the guy who made Stand By Me, The Princess Bride, When Harry Met Sally..., A Few Good Men and The American President and he just hasn't been able to knock out a hit since. Michael Douglas and Diane Keaton are fantastic actors though and the story sounds decent enough. I don't expect I'll love this but it could definitely be a pleasant little bit of summer counter-programming.

Chad Webb: I realize Diane Keaton was an excellent actress back in the day, but I can't stand her performances or the projects she chooses anymore. This is just like all the other crap she has done, except we have Douglas instead of De Niro or Nicholson. I like Rob Reiner and he can still make a good film. Flipped was outstanding and very underrated. Maybe I'll be wrong and this will be solid, but count me out unless this receives unanimous praise.

July 18th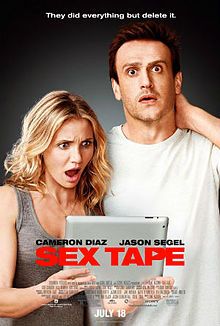 Sex Tape



Rated R
Plot: A married couple wake up to discover that the sex tape they made the evening before has gone missing, leading to a frantic search for its whereabouts.
Director: Jake Kasdan
Stars: Jason Segel, Cameron Diaz, Rob Corddry, Ellie Kemper



Terry Lewis: I was kinda keen on this awhile ago but I've gone off the boil with it somewhat. In competing in a surprisingly high level of quality in the comedy side of cinema, this looks a tad too much. I mean honestly, you can afford to give ALL their friends Apple products? Still, it should be worth a go since it reunites Bad Teacher's Diaz & Segel.

Bryan Kristopowitz: This looks kind of funny, but I have a feeling that this movie is just going to be another one of those modern comedies that just goes on seemingly forever. I'm not sure I want to commit myself to that kind of thing.

Jeremy Wilson: The concept is a decent one for a mainstream comedy...so why aren't I laughing? I'm a fan of Segal, but Diaz is far more hit and miss (more miss if we're being honest). Director Jake Kasdan reunites with his Bad Teacher stars Diaz and Segal here, and while that wasn't a terrible film, it's not exactly getting me super excited for this either. I may wait to see what others (critics and friends) say before checking it out or not.

Jeremy Thomas: I'm actually not enamored of the plot here, but the marketing has worked wonders and the cast looks to be in rare form. Cameron Diaz was in one of my least favorite films of the year so far in The Other Woman, so here's her chance to redeem herself and Jason Segal is someone I'm always game to see in a comedy. On a weak-ass weekend of opening films, this will be my first choice for sure.

Chad Webb: With 22 Jump Street and Neighbors pleasing audiences, Tammy and Sex Tape arrive later in the season and face an uphill battle. The premise is cool and funny, but does that mean the entire film will succeed? Jake Kasdan graduated from the Apatow class, but his features aside from The TV Set have been largely disappointing. Still, Diaz looks super hot in this and Segel is similar to Paul Rudd in that he is hilarious even when the movie isn't. I'm in (no pun intended).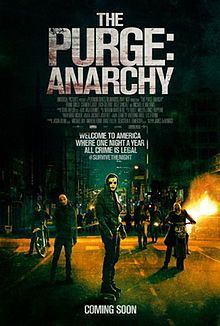 The Purge: Anarchy





Rated R
Plot: A young couple works to survive on the streets after their car breaks down right as the annual purge commences.
Director: James DeMonaco
Stars: Frank Grillo, Kiele Sanchez, Zach Gilford, Michael K. Williams



Terry Lewis: Ah Purge, how I've missed thee. In a quick turnround from the well received sleeper hit from last year, we're going out and about with the Purge's concept with a couple trying to seek safety whilst in a one night of the year only, lawless USA. Whilst the cast isn't shaking any trees, the ideas alone will be enough to get me through the door.

Bryan Kristopowitz: I loved The Purge and I'm excited to see what else happens on "Purge night." Just how nasty and depraved is it going to get? And will this movie be successful enough to warrant a third one? Is this a kind of summer Saw deal?

Jeremy Wilson: I never saw first Purge, so I guess I should before I see this one. If I'm being honest though, I doubt I'll see this before it hits Netflix.

Jeremy Thomas: I hated how little the first Purge did with a great concept. It was a complete and utter disappointment that was amateurishly filmed and didn't try to live up to the intriguing set-up. James DeMonaco doesn't seem to be aiming all that much higher with this one, which seems to be heading in a revenge scenario, but that's at least more intriguing than "home invasion with the lights off." I will see it, but only because I try to see everything. I'm not expecting much of anything.

Chad Webb: Still need to see the first one. From what I understand, the original had a great concept, but the execution was lacking. It seems they want to stretch this into a franchise regardless. That's the horror genre for you.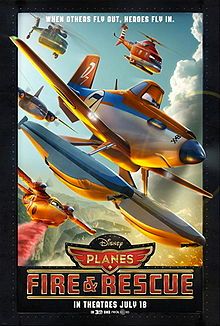 Planes: Fire & Rescue





Rated PG
Plot: When world-famous air racer Dusty learns that his engine is damaged and he may never race again, he must shift gears and is launched into the world of aerial firefighting. Dusty joins forces with veteran fire and rescue helicopter Blade Ranger and his team, a bunch of all-terrain vehicles known as The Smokejumpers. Together, the fearless team battles a massive wildfire, and Dusty learns what it takes to become a true hero.
Director: Roberts Gannaway
Stars: Dane Cook, Julie Bowen, Ed Harris, Regina King



Terry Lewis: I skipped the first one because it was simply too much like it's originator Cars but you know what? I really like the idea of this. The concept of rescue vehicle and such have not been done for a fair old while and it's always fun to see. Doubt it'll be a Thunderbirds beater but not a waste of time either.

Bryan Kristopowitz: It'll be interesting to see how audiences respond to this sequel. It looks and sounds like something that should have been released direct-to-video, but for whatever reason Disney decided to make a big deal out of it. Will it make money? Will there be another Planes sequel?

Jeremy Wilson: Nope.

Jeremy Thomas: Have you ever seen those YouTube videos of people who watched parkour masters doing their thing and decided they should try free-running acrobatics, only to fall face-first into something heavy and painful? Well, the first Planes is to Pixar films what the YouTube idiots are to the real thing. And I'm just not excited about this one either. Sorry, that's just the way it is.

Chad Webb: Oddly enough, even though I enjoyed both Cars movies. I didn't see Planes. I want to check that out first. I'm sure I don't have to worry about continuity with this series, and yes I realize this is technically a Disney movie and not Pixar, but I'm curious. It looks harmless.

July 25th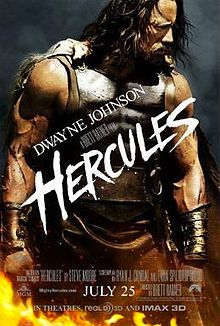 Hercules





NYR
Plot: Having endured his legendary twelve labors, Hercules, the Greek demigod, has his life as a sword-for-hire tested when the King of Thrace and his daughter seek his aid in defeating a tyrannical warlord.
Director: Brett Ratner
Stars: Dwayne Johnson, John Hurt, Ian McShane, Joseph Fiennes



Terry Lewis: I can't be the only one who thinks this looks just... okay. I'm all for Rocky on top of a superb supporting cast tearing up Ancient Greece as the demigod himself in a swords and sandals epic but Hercules doesn't look visually superb. I think it will be more "entertaining" that good.

Bryan Kristopowitz: I'm sure the Rock will kick ass in this, but at the same time I just can't see the reason for this movie. I mean, yeah, I might go see this, but I'm not going to kill myself to see it if you know what I mean.

Jeremy Wilson: This looks so bad, I might have to check it out for myself. I'm not a Dwayne hater, but...god this looks so bad. Personally, I hope it's just Hercules punching huge ancient beasts and monsters in the face for an hour and a half. I'd be okay with that.

Jeremy Thomas: "I! AM! HERCULEEEEEEES!" Yeah, I love me some Rock action films fun, but this looks unbelievably bad. Brett Ratner seems to have done it again, taking a good story and a great cast and morphing it into something horrific. It also looks like it's going to bomb and I wouldn't at all be surprised if it went way south.

Chad Webb: I suppose I should check out The Legend of Hercules, which came out earlier this year. This doesn't look like much of an improvement. I'm still getting an effects-heavy vibe rather than concentrating on pumping out compelling story. Geez, there have dozens of Hercules flicks since the birth of cinema and not one is worth thinking about for longer than a fart. And let's face it, this is Brett Ratner, who generally sucks. Yes, it has some good actors involved, but that does not win me over.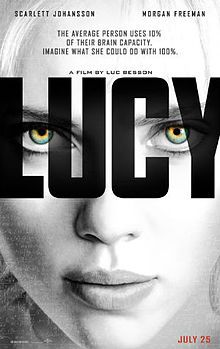 Lucy





Rated R
Plot: A woman, accidentally caught in a dark deal, turns the tables on her captors and transforms into a merciless warrior evolved beyond human logic.
Director: Luc Besson
Stars: Scarlett Johansson, Analeigh Tipton, Morgan Freeman, Min-sik Choi



Terry Lewis: Love Luc Besson, Love Scarlett, Fond of Morgan... horrible feeling I've seen this film before. It looks fine and totally kick ass, but from trailer you can pick out bits from The Matrix & Limitless. Can't shake that feeling off but with Besson's movies it's all about the style.

Bryan Kristopowitz: This movie looks both very cool and incredibly ridiculous. Luc Besson knows how to make an action movie, that's for dang sure, But what's the deal with this brain stuff? Why would a human being who can use 100% of his or her brain be able to bend time? I hope the movie attempts to explain that. It doesn't have to be a plausible explanation but it should make sense.

Jeremy Wilson: Great trailer. Great concept. Scarlett is having a sneaky great year. I'm holding out hope that, without huge expectations or budgetary concerns, this could be a nice surprise.

Jeremy Thomas: Scarlett Johansson is the new Angelina Jolie: an A-list star who can successfully balance action heroine roles with dramatic fare. Luc Besson hasn't had a hit in a while, but I'm pretty sure he's onto something here with what looks like an absolute gem. Johansson is having all sorts of fun by the looks of it, Morgan Freeman is never a bad thing and the effects look great. I'll be there opening day.

Chad Webb: You definitely get a sense of Limitless, Transcendence, and many others with this, but who cares? Scarlett looks sexy, the plot is fun, and Morgan Freeman is there.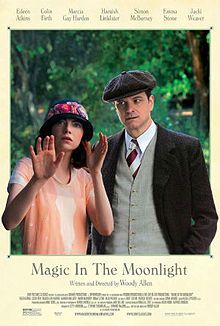 Magic in the Moonlight





Rated PG-13
Plot: A romantic comedy about an Englishman brought in to help unmask a possible swindle. Personal and professional complications ensue.
Director: Woody Allen
Stars: Emma Stone, Colin Firth, Marcia Gay Harden, Eileen Atkins



Terry Lewis: Hmmm, truth be told I've never seen any Woody Allen films. It's something I've been meaning to get round to... this looks okay, a nice, breezy clever comedy as a distraction towards the end of the summer blockbuster season. Could be worth checking out.

Bryan Kristopowitz: I've never been a Woody Allen guy, so I'm probably not going to bother with this one. It's just not my thing.

Jeremy Wilson: It's Woody Allen. Whether it's Good Woody or Bad Woody, we'll have to wait and see. He's made so many examples of both that it's pointless speculating until it's actually out.

Jeremy Thomas: The Woody Allen Quality Pattern typically indicates an alternating good and bad for his films. Blue Jasmine was great, which doesn't bode well for this one. The trailers for this seem...okay. Sure, the cast is good but Woody Allen films always have good casts. I'm looking forward to it, but with definite reservations.

Chad Webb: I know next to nothing about this Woody Allen film, but because it's him, I will see it no matter what. No other reason is necessary.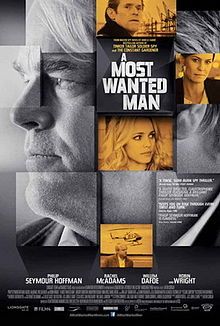 A Most Wanted Man





Rated R
Plot: A Chechen Muslim illegally immigrates to Hamburg, where he gets caught in the international war on terror.
Director: Anton Corbijn
Stars: Rachel McAdams, Robin Wright, Daniel Brühl, Philip Seymour Hoffman



Terry Lewis: The very last of Philip Seymour Hoffman's indie films and in a way this one suits his superb acting skills with a war on terror slant. Look he pulls off a German/middle Europe accent flawlessly! Great stuff. Usually given who is involved it would get a free pass and a must see from me but this looks like a hidden gem worth seeking out.

Bryan Kristopowitz: The whole "Philip Seymour Hoffman with an accent" makes this a must see (is it going to work? Is it going to be ridiculous?), but I have a feeling that this is going to be another movie that I'm not going to be able to see because it's only going to play in the big cities. I bet it will rock on DVD, though.

Jeremy Wilson: Oh man, are we going to me Philip Seymour Hoffman. I'll likely make a point of seeing it (sort of like James Gandolfini and Enough Said), even if I'm doubtful it'll make much of an impact in the summer box office.

Jeremy Thomas: I'm certainly interested in it. Anton Corbijn has delivered on everything I've seen from him to date; Control is an amazing piece of work and The American was quite good as well. If Corbijn makes a film, I'll see it and be excited for it, especially with this cast.

Chad Webb: After this, the final Philip Seymour Hoffman performances will emanate from The Hunger Games franchise. It's still sad. Anton Corbijn is 2 for 2 in terms of his features, so I have hope that this will be outstanding as well. It's based on a John le Carre novel and the cast is phenomenal, so I'd say this is worth your money. Corbijn's approach is unusual if you haven't seen it before though, but I like it and am anxious to see this.


Thanks for reading! Check back with us next month for the August Roundtable as we discuss Guardians of the Galaxy, Teenage Mutant Ninja Turtles, The Expendables 3 and Sin City: A Dame to Kill For.
comments powered by