SPOTLIGHTS
411 Fact or Fiction Movies/TV 07.11.14: Week 441
Posted by Chad Webb on 07.11.2014

Will Dawn of the Planet of the Apes be as good as the first? Will we check out the final season of The Killing on Netflix? Has this been a weak summer for movies? 411's Tony Farinella and George Sirois debate these topics and more!




Ben Piper suffered some computer issues this week, so you get me as host this time around! Try to contain your joy.

For this showdown, we have the former author of Scene Anatomy and The UBS Evening Movie News, George Sirois, along with Interviewer and Reviewer, Tony Farinella. Let's see what they had to say!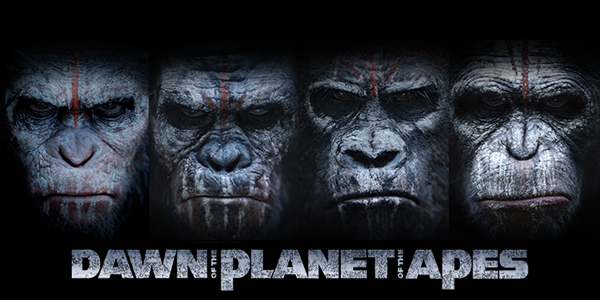 1. Dawn of the Planet of the Apes will be a sequel that is just as good as its predecessor.

Tony Farinella: Fiction. The original was pretty gosh darn good and I think it made my top ten films of 2011 if I remember correctly. I don't see this film being in the same category and I don't believe they will catch lighting in a bottle two times in a row. So far, the reviews have been positive, but the cast isn't as impressive to me. I don't think it will be a bad film. I merely believe it will be a good film that adds to the proceedings, but I don't have a feeling it will be just as good. I would love to be proved wrong and I wouldn't be surprised if I am, but I'm going with my gut and my gut loved the original and can't see this one being as entertaining or engaging.

George Sirois: Fact. Like Tony, I enjoyed the hell out of the original film, and I'm going to go with my gut on this call as well and say that it will meet its potential. It has a lot to live up to, and doesn't have the benefit of catching everyone by surprise like the first film did, but I have this feeling that it's going to match the first film's quality. I can't wait to see if I'm right.

Score: 0 for 1

2. You agree with Transformers Producer Lorenzo di Bonaventura that making the films look like the cartoon would be laughable.

Tony Farinella: Fact. The Transformers franchise has already become laughable to me and adding the cartoon element would only make it even more idiotic and moronic, which is a pretty impressive feat. I know there are legions of fans and these things are making money, but I wish they would just leave well enough alone. They are overlong, overstuffed, loud, and just a giant headache. Although, perhaps they are so over the top, the cartoon format wouldn't be too far out of the question.

George Sirois: Fact. As someone who grew up with these characters and fell in love with them from the beginning, I feel like I SHOULD demand that they look like the way they did in the beginning. But I don't. While I've had issues with the storytelling (especially the second one, but I blame Revenge of the Fallen on the Writers Guild strike, and I haven't seen Age of Extinction yet), nobody can deny the look of these movies. Are they too loud? Sure. But the character designs of the Autobots and Decepticons are terrific, and the more the series moves on, the more distinctive the supporting Transformers (aka, anyone other than Optimus Prime and Bumblebee) become. The look of the characters worked great for the G1 television series and the 1986 movie, but they would be one step removed from Who Framed Roger Rabbit if they were given a seamless transition from the animated series to the Michael Bay movies.

Score: 1 for 2

3. Terrence Howard would be a better choice to portray Richard Pryor than Nick Cannon.

Tony Farinella: Fact. This is an easy one for me. Terrence Howard is an accomplished actor with an Academy Award nomination under his belt. Nick Cannon is hosting the fireworks show on the Fourth of July. Cannon seems like a nice enough fellow, but I don't know that I want to see him play Richard Pryor or even trust him to portray him. I would feel a lot more comfortable with someone like Terrence Howard. I know I would be in good hands.

George Sirois: Fact. I'm more torn than I expected. I don't mind Nick Cannon (Drumline has been a guilty pleasure ever since I saw it on HBO), and I'm sure he has the potential to really shock and surprise a lot of people (Did we think Robert Downey, Jr. could have played Charlie Chaplin after seeing him in Weird Science? Did we see Robin Williams in Mork & Mindy and believe he would be nominated four times for an Academy Award?). But at the same time, we already know how talented Terrence Howard is and can easily speculate what he would bring to the role of Richard Pryor. If Nick Cannon has the role, then early buzz would be based on curiosity. If Terrence Howard has the role, then early buzz would be excitement, and I wouldn't be shocked if the filmmakers decide on Howard as a safe bet.

Score: 2 for 3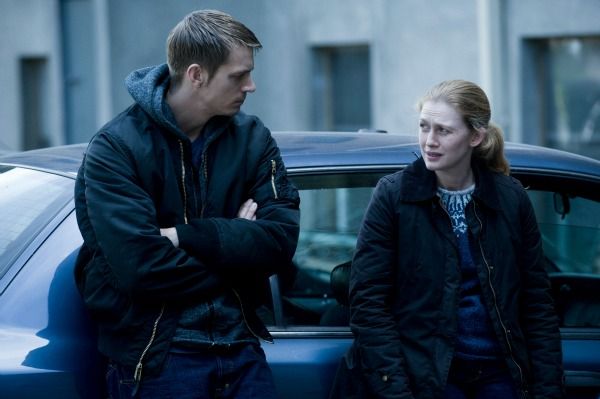 SWITCH!!!



4. You are interested in checking out the final episodes of The Killing on Netflix.

George Sirois: Fact. This was originally going to be a short-and-sweet response, that I haven't seen the show and therefore can't be interested in seeing how it wraps up on Netflix until I saw the first three AMC seasons. But after reading about the series and how Netflix gave the show a chance to get an actual ending, this looks like something that my wife and I would want to add to our queue.

Tony Farinella: Fact. I haven't seen the series either (I know, I know), but Netflix rarely disappoints, so I'd be willing to check it out, especially now during the summer time where there isn't a whole lot on TV to watch and it's sort of a slow period. It looks like something that is worth investing time and effort into it, that's for sure.

5. You would be disappointed if Stephen Amell from Arrow didn't reprise his character in the Justice League on the big screen at some point.

Score: 3 for 4

George Sirois: Fact. I'm not a devout fan of the series, but after watching several episodes, I can see there's an unmistakable quality, and a big part of it is Stephen Amell's performance. Considering how much DC & Warner Bros wants to create their own "cinematic universe" to rival Marvel, they need as many slam-dunk decisions as they can get. Promoting Amell to the big screen would be one of those decisions.

Tony Farinella: Fact. I'm with George on this one. If it isn't broke, don't fix it. It's clear that he has "it" and understands the character, inside and out. It just makes sense and as George said, they need to be making the right decisions. This is a step in the right direction towards making good decisions and having a quality film. Casting is a big part of these and having the right actors.

Score: 4 for 5

6. The quality of this summer's movie releases has been weak so far.

George Sirois: Fiction. I've only seen a few of the movies that have been released, but they've all been tentpole releases and none of them disappointed me. I expected Maleficent to be "meh" at best, but it wound up really sticking with me and had me invested right from the beginning. X-Men: Days of Future Past was a terrific installment that I was thrilled to see with my father as part of our X-Men movie-watching tradition. And having been disgustingly disappointed with Godzilla over fifteen years ago, I was beyond satisfied with the version that we saw this summer. I'm not going to speak for all the movies I have yet to see or have yet to be released, but I came out of each movie I've seen this season feeling that I got my money's worth.

Tony Farinella: Fiction. I've seen two summer flicks, 22 Jump Street and The Fault in Our Stars and I loved them both. There have been other films that I've wanted to see but haven't had time to see such as Jersey Boys and Godzilla. There also seems to be some quality indy films out there as well. I think it has been a diverse summer at the movies and we have laughed, cried, and had a good time at the movies. That's about all you can ask for and like George, I feel like I've gotten my money's worth.

Final Score: 5 for 6

And there you have it. Tony and George were one shy of agreeing 100% of the time. That also ends a 4-week streak of Fact or Fiction opponents splitting the difference. I want to thank them for contributing and we will see you next week! But will it be myself hosting, or Ben? I leave you in suspense…

comments powered by