SPOTLIGHTS
411 Fact or Fiction Movies/TV 7.25.14: Week 443
Posted by Ben Piper on 07.25.2014

Will the Rock fail to entertain in Hercules? Will Lucy be a very good action thriller? Should The Omen be remade again? 411's Shawn S. Lealos and Todd Vote debate these topics and more!




The geek Mecca is upon us, The San Diego ComicCon is officially underway! I sadly will not be in attendance, but I do look forward to all the revelations sure to come out about the big upcoming movies. I'm sure that if you stick around the movie page here at 411, you'll be in the know about all the good stuff we learn and hear about.

But we've got some Fact or Fiction to deal with before we get to all that. This week we've got Shawn S. Lealos and Todd Vote here to help us out. Lets see what they have to say…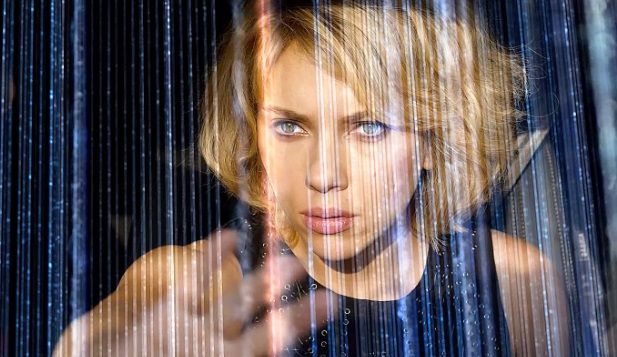 1. Lucy will be a very good action thriller.

Shawn S. Lealos: Fact. Honestly, Luc Besson is at his best with a female ass kicker. All the way back to La Femme Nikita and Leon: The Professional, he has done a fantastic job when it comes to strong women. With that said, I really feel that Scarlett Johansson has come into her own since taking on the role of The Black Widow and has really found her niche. She might be the next best thing to when Angelina Jolie was at the height of her girl power action movie phase. Yeah, the science behind the idea might be hokey sounding, but this is Luc Besson directing Scarlett Johansson as she kicks ass. There is no way it can't be good.

Todd Vote: Fact. Shawn put it just about perfectly. Though personally, I like the science behind the idea. What happens when a human unlocks the full power of their mind? Maybe it is a sci-fi geek in me, but that intrigues the hell out of me, and I am definitely looking for this to be a solid action thriller. They could just have Scarlett Johansson kicking ass, while Morgan Freeman narrates what she is doing, and I would be sold. But here we get more than that. We got a solid director, a solid cast, and intriguing idea (at least to me, anyways).

Score: 1 for 1

2. Mark Romanek is a good choice to direct The Shining prequel Overlook Hotel.

Shawn S. Lealos:Fact. I love Mark Romanek directing Overlook Hotel. I was not, in any way, excited for this movie. I am a giant Stephen King fan and loved both The Shining and its recent sequel Doctor Sleep (which I want to see made into a movie). I am also a giant fan of Stanley Kubrick's movie, which I am pretty sure this is the prequel to, rather than really adapting that Stephen King prologue that he trashed from the original book. But, when they signed Romanek, I actually got kind of excited. The guy is mostly a music video director, but damn if his last two movies weren't all kinds of great. He is the guy who proved Robin Williams could be a creepy stalker and then his next film, Never Let Me Go, was one of the best underrated science fiction movies made this decade. If he brings the talent he brought to Never Let Me Go to Overlook Hotel, that movie will be better than it ever had a right to be.

Todd Vote: Fact. Sure, why not? Looking at his IMDB page shows that most of his work has been in the music industry, directing videos and documentaries. But he also brought us One Hour Photo. Which made Robin Williams creepy as heck. That is quite a task if you ask me. I should add that I do not have much interest in a prequel to The Shining, he is as solid a choice as any. I'm not one to let the choice of directors cause me to shy away from a project, unless its Uwe Boll. To heck with his movies.

Score: 2 for 2

3. A Space Invaders movie is a horrible idea.

Shawn S. Lealos:Fact. You know, wasn't Battleship more Space Invaders than it was Battleship? You know, Battleship was made by a great director in Peter Berg who really wanted to homage the Navy since his father was a shipman in his career. The movie wasn't very good, but people hated it before it ever hit theaters because that was the cool thing to do. Space Invaders is the same thing – people will hate it before they ever see it. And honestly, other than an alien invasion, what could this have to do with the game? Will there be men on the ground shooting aliens as they descend upon the Earth one step at a time? It is just a way to make an alien invasion movie with a name that people will recognize and that never works out well for anyone. Ignore this movie and just go see Spaced Invaders instead.

Todd Vote: Fact. I feel as if there is nothing I can say to top Shawn telling you to go watch Spaced Invaders. Loved that movie as a child. Anyways, back to the statement at hand. This has bad idea written all over it. Didn't they just announce like yesterday that Space Invaders will be one of the classic video games that will be used in Pixels? So we feel that Space Invaders is a property that is worth a double dip in the cinema? If Pixels bombs, as I suspect it might, will the studio put the kibosh on this idea?

Don't get me wrong here, I have no problem with video games being adapted into feature films. But an important part of them being successful is them capturing the spirit of the game. I just don't see how you can do that with Space Invaders.

Score: 3 for 3



Switch!!!






4. Considering it's directed by Brett Ratner, you don't expect Hercules to turn out very good.

Todd Vote: Fact. I am one of the biggest Rock fans out there, almost to the point where I can be forgiving of some of his lesser roles in Hollywood. Hell, I found some enjoyment in Doom. Not much, but it had it's moments. Also, I am a huge fan of Greek Mythology, I gobble that stuff up like candy. That being said, this movie just isn't grabbing my attention at all. If you put one of my favorite wrestlers into a role involving one of my favorite subjects, and you still can't really get my attention, you are doing it wrong.

Shawn S. Lealos: Fiction I don't really hate Brett Ratner, but I feel he is better served when he is making someone light and funny, like Rush Hour or Tower Heist. However, put him on a geek property that should be treated a little seriously and he drops the ball (see Death of Phoenix). Hercules is based on a comic book by Steve Moore, and as usual Alan Moore (no relation, but Steve was Alan's mentor) is asking fans to boycott it because he doesn't feel it is getting the treatment it deserves. I don't think it matters what Alan Moore thinks because he is kind of a dick, but Hercules should be the kind of fun that Ratner is good at. No matter how bad it is, it will be miles better than the garbage Hercules movie that came out earlier this year.

Score: 3 for 4

5. Jupiter Ascending being pushed back to February does not bode well in terms of the film's quality.

Todd Vote: Fiction. Not necessarily a remark on the quality of the film. Movies get pushed back all the time for one reason or another. Probably not the best example, but Batman v. Superman was pushed back. GI Joe: Retaliation was pushed back, that one turned out better than the first film. Maybe it doesn't bode well for the film's quality If that is the case, at least they recognize that, and are trying to fix it, right?

Shawn S. Lealos: Fiction. I don't really agree with Todd on the reason though. February is a horrible month to release a movie like this and it looks like the studio is just tossing it there to bury it and move on. However, I don't think it means it is a bad movie. I think the movie will flop and fail horribly no matter how good (or bad) it is because I think the move is because they don't know how to market it. It is John Carter of Mars all over again (which I thought was a great movie marketed by untrained monkeys). It could be good or bad, but moving it has more to do with the studio being unable to get a grasp on how to sell it, in my opinion.

Score: 4 for 5

6. The Omen should not be remade again.

Todd Vote: Fact. Should it have really been remade the first time? I wasn't a big fan of the original movie, but I remember Damien creeping me out as a young child. I never saw the remake that starred Julia Styles. I have no interest in seeing a second remake, either.

Shawn S. Lealos: Fact. The original movie was a true horror classic and stands the test of time. The remake wasn't bad, and was actually kind of scary, with Liev Schreiber doing a great job in a role that Gregory Peck played so brilliantly before him. However, because the first movie was so good, the remake never really caught on because it wasn't needed. What makes anyone think a third movie will do any better or is even needed at all? Besides, isn't Nic Cage already remaking an Anti-Christ movie in Left Behind? Leave The Omen alone.

Final Score: 5 for 6

And there you have it, Shawn and Todd are in almost perfect agreement. Thanks to them both for stopping by, and see you again next week!
-BP



TWITTER

http://www.twitter.com/411s_Ben_Piper
http://www.twitter.com/411mania
http://www.twitter.com/411wrestling
http://www.twitter.com/411moviestv
http://www.twitter.com/411music
http://www.twitter.com/411games
http://www.twitter.com/411mma




comments powered by