SPOTLIGHTS
411 Movies Roundtable: August 2014 - Guardians of the Galaxy, Sin CIty 2, More
Posted by Chad Webb on 08.02.2014

Will Guardians of the Galaxy be the film of the summer? Was Dawn of the Planet of the Apes the biggest winner of July? Is The Expendables 3 going to be a good sequel? The 411 staff takes a look!










































Ok folks, the August 2014 roundtable is in the books! We're all looking forward to Guardians of the Galaxy, are mixed on Teenage Mutant Ninja Turtles, and generally do not care for Into the Storm.

And what movie made both a biggest winner list and a biggest loser list from July? Check out the rest of our thoughts for the details?

For the August 2014 edition, the following staffers have contributed:

Terry Lewis: Reviewer - San Diego Comic-Con Wrap Up
Bryan Kristopowitz: Creator of The Gratuitous B-Movie Column
Jeremy Wilson: 411 Staff Member
Jeremy Thomas: Host/Writer of multiple columns. The 8 Ball
Chad Webb: Columnist/Reviewer of Ask 411 Movies: The Host's Spawn



THE MONTH THAT WAS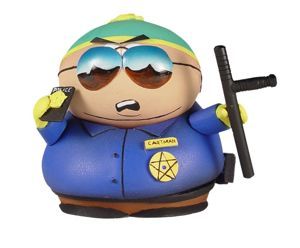 TERRY LEWIS



Biggest Winner of the Month: CW's Arrow continues to grow as the best comic TV property with Brandon Routh as The Atom. It's only fairly recent I've got onboard Arrow but good lord it's rather good isn't it? Easily the best thing comics-wise to be produced on TV I loved the way it embraces the richness of Green Arrow's mythos and the wider DC Universe as well. From here we see it as the springboard off for a Flash SPIN off (which does look pretty neat as well) as well as introducing new lesser known heroes in their live action debuts. I mean The Atom is barely a second tier hero but the fact they've managed to get former Superman Brandon Routh to come on and play the role is crazy! Okay his starpower is not what it once was but he's familiar to the audience for Arrow for him to be a big coup.

Biggest Loser of the Month: In a month of superb movie news, comic-con or not, I actually struggled to find something to label as LOTM... then I remembered J.K. Rowling's new Harry Potter story. Good lord it's terrible. Talk about winding up the fanbase on purpose with some hinted at disappointing revelations. I understand that people want to know but it won't do her any favors to distance herself from it which she clearly wants to do and continue writing pet projects as she's more or less admitted. It has the distinct feel of something she knocked off in couple hours just to get a tie-in to the Soccer World Cup where the story is set. It's written from the point of view of Rita Skeeter, the tabloid trash witch journalist, yet it's written so awfully. I had an admittedly enjoyable time picking APART all the mistakes included. What's worse, Rowling's in a no-lose situation - her English can be gotten away with because she can claim it's intentional because of the journalist's writing style and at worse she can drum up interest with whatever the next project she has to be released. And to think I really enjoyed her work as a kid.

Biggest Movie News of the Month: It maybe small but details of Breaking Bad spin off Better Call Saul came out. So apparently it's going to be set during, before and after BB all at the same time and deals with the journey of Saul from fresh faced lawyer into the bent as all hell, anything for a buck slimeball we all loved. The theme is "putting criminal into CRIMINAL LAWYER" which is a great route to go down. I don't necessary want to see that much BB crossover since it is Bob Odenkirk's ball to run with but seeing Jonathan Banks as Mike back would be very nice. From what I've heard and read, it sounds like Vince Gilligan and co. are putting in a lot of effort to make this seem more rounded than you may expect from a possible cash in, creatively bankrupt spin off.

Your Most Anticipated Movie of the Month: We'll try this again since it got delayed/they cancelled week before previews in UK - Guardians Of The Galaxy all the way, but there's some fairly decent and interesting looking releases in a rather solid month.

Recommended DVD Release of the Month: Since it's out this weekend here on DVD and your friendly local cinema in America on a limited release, I've heard good things about everyone's favourite fully fledged Irish acting powerhouse Brendan Gleeson playing a priest in Calvary.

Classic Movie of the Month: Something left field, but the thematic opposite to the career of James Brown in Get On Up, 2007's Control is about the biographical film about Ian Curtis, the lead singer of the progressive punk band Joy Division. Whilst Brown becomes a world wide show man, Brown counterpoints him somewhat by struggling with fame being a front man from a group with exploding popularity and his mental HEALTH issues. Really well shot with a black and white tinge on northern England, working class life, it's a superb package.

Movie QUOTE of the Month: "I know pronounce you... MAN AND KNIFE!" - Lee Christmas, The Expendables 2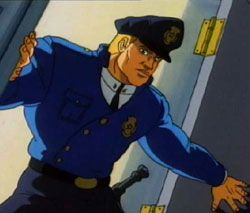 BRYAN KRISTOPOWITZ



Biggest Winner of the Month: 20th Century Fox, as Dawn of the Planet of the Apes opened strong and remained a top box office draw for most of the month. And Universal deserves mention for The Purge: Anarchy, which has made decent money over three weeks and looks to be a bonafide, real life low budget summer movie franchise. I'm all for that kind of thing.

Biggest Loser of the Month: Transformers: Age of Extinction? has been a major international hit, but domestically it hasn't had the legs that Paramount and the other producers likely wanted. And Sony's decision to push back the next two Amazing Spider-Man movies can't be seen as a good sign.

Biggest Movie News of the Month: The announcement that there's a new King Kong movie in development. What could that mean? Are we building to a new King Kong vs. Godzilla in the near future? That would be cool. I'd be fine with another Kong movie, though. Just fine.

Your Most Anticipated Movie of the Month: The Expendables III is the top pick for me, followed closely by Guardians of the Galaxy and maybe Lets Be Cops (I like the trailer).

Recommended DVD Release of the Month: The Blacklist Season 1, Motel Hell Collector's Edition (Shout! Factory), Ironclad: Battle for Blood, A Good Man (Steven Seagal), Varsity Blood, Rampage: Capital Punishment, The Walking Dead: Season 4.

Classic Movie of the Month: John Carpenter's Ghosts of Mars (2001): Back in the summer of 2001 Ghosts of Mars was the big movie for me, a full on John Carpenter nerd. I couldn't wait to see what the "master of terror" had in store with his "Mars" movie. Basically, we've got cops and criminals on Mars having to band together to fight off the angry red planet's original inhabitants, who have somehow become a malevolent supernatural mist that takes over every living thing it touches. Natasha Henstridge kicks ass as the female cop who has to lead the cop/criminal team, Ice Cube rocks as Snake Plissken like James "Desolation" Williams, Jason Statham plays a smart ass, Pam Grier gets decapitated, and Carpenter brings in heavy metal gods Anthrax, along with Buckethead, to help him with the soundtrack. I saw it twice in the theatre (I still can't believe, during my second screening, a guy left the theatre right after Big Daddy Mars cuts a dude's head off and holds it in the air) and bought it on DVD as soon as I could. The movie didn't make much money during its all too brief theatrical run, but I think, like most Carpenter movies, it has found its audience several years later.

Movie Quote of the Month: "Tide's up. Time to stay alive." – James "Desolation" Williams, to Lt. Melanie Ballard (Natasha Henstridge)- John Carpenter's Ghosts of Mars (2001)






JEREMY THOMAS



Biggest Winner of the Months: This is pretty clearly Dawn of the Planet of the Apes for me. Seriously, folks...when Fox announced that they were rebooting the Planet of the Apes franchise, who in their right mind imagined that the film series would actually be good, much less as good as it is? Rise was a very good film but Dawn trumps it. The CGI is unbelievable and the mo-cap performances from Andy Serkis, Tony Kebbell and the rest are phenomenal; the human cast isn't ignored and the plot is well-done. That's resulted in the film becoming a huge hit, having already become the highest-grossing film in the series domestically. And it will likely be the same worldwide by the end of its run. Kudos to all involved here.

Biggest Loser of the Month: Cameron Diaz and Jason Segal, who were unable to leverage their star power to turn Sex Tape into anything other than a flop. It's an R-rated comedy so I didn't expect critics to be kind, but they were vehement and audiences disliked it too. More to the point it pulled in only $14.6 million in its opening weekend despite a major marketing campaign and Diaz and Segal's name recognition. With a budget of just $30 million this was likely an assumed hit for Sony but it will end up having lost a decent amount of money at the end of its run.

Biggest Movie News of the Month: Can I just say "Everything that came out of Comic-Con" in a blanket statement? No? Okay then. I'll go with the reveal of Gal Gadot as Wonder Woman. Yes, it's Xena-esque but considering that Xena is a rip-off of Wonder Woman it makes sense. The costume contains all the source material elements (without the American stripes) and Gadot looks perfect. Now it's just a matter of whether she can pull off the performance--and I think she can--and whether Chris Terrio was able to undo whatever minimizing influences that David Goyer put in the script to make the character important.

Your Most Anticipated Movie of the Month: I'm hooked on a feeling. Yep, it's all about Guardians of the Galaxy for me, even ahead of Sin City: A Dame to Kill For. Listen, I'm a Marvel fanboy and I make no apologies for that. It is what it is.

Recommended DVD Release of the Month: It's actually a kind of light month for DVDs, so I'm going to go with Oculus. It didn't quite capture everyone's imagination but it did get solid reviews, and Mike Flanagan's little horror film was a very pleasant surprise with great performances and an impressive script. Honorable mention goes to season one of The Blacklist and the Criterion Collection editions of Y Tu Mama Tambien and Tie Me Up! Tie Me Down!.

Classic Movie of the Month: Gonna go with Serenity, thanks to the Guardians of the Galaxy inspiration. It's in my top two favorite movies of all-time and hits every right note. Joss Whedon did the impossible, and it made him mighty. The cast, the script, the everything. If you haven't seen it, you really should.

Movie Quote of the Month: "This is what they feared she knew. And they were right to fear because there's a whole universe of folk who are gonna know it, too. They're gonna see it. Somebody has to speak for these people. You all got on this boat for different reasons, but you all come to the same place. So now I'm asking more of you than I have before. Maybe all. Sure as I know anything I know this, they will try again. Maybe on another world, maybe on this very ground swept clean. A year from now, ten, they'll swing back to the belief that they can make people…better. And I do not hold to that. So no more running. I aim to misbehave."

- Malcolm Reynolds (Nathan Fillion), Serenity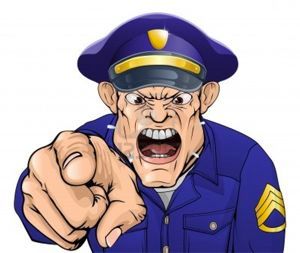 JEREMY WILSON



Biggest Winner of the Month: Mad Max: Fury Road. While the Webb family has gained a couple of future superstars before the Trade Deadline passed, I'll go ahead and give props to Mad Max: Fury Road. While I'm usually loathe to single out trailers and marketing for praise (especially coming out of the generally over-hyped and easy-to-please Comic-Con), especially so far out from its release (you never know what can transpire between now and then), for me the BIG WINNER out of Comic-Con was this. I was genuinely surprised – after years of delays and hiccups – that this looked like honest-to-god Mad Max and the cinematic equivalent of a bat out of hell. The movie had almost no traction coming into the convention but the trailer they released was incredibly effective and got folks in San Diego and at home excited and ready to see more Mad Max. Now, it just needs to prove it's a good movie, and not just a good trailer. If anybody can deliver on this though, you'd have to think it's George Miller.

Biggest Loser of the Month: As tempting as it is to give this to the entire box office (month, summer, year, all of the above?!), I think Jake Kasdan's Sex Tape was the month's biggest loser. Most people forget that the last Kasdan-Diaz-Segal film, 2011's Bad Teacher, grossed over $100 million domestically and over $216 million total on a $20 million budget. That basically qualifies it as a pretty big hit and I'm sure Columbia thought it was good money to BET ON the trio again, especially with a concept that seemed even more rife with comedic potential. However, in a slow month at the box office, Sex Tape might have been the slowest big release as it has only reached around $30 million domestically on a $40 million budget. A critical stinker and commercial dud, it seems audiences sniffed out a comedy that was more tepid than tempting and there have been a few really good R-rated comedies of late (22 Jump Street, Neighbors) that probably didn't help. It's hard to see a third film from this trio coming anytime soon.

Biggest Movie News of the Month: Take your pick from this year's Comic-Con, depending on what your preferences may be. It's probably Marvel, from showing footage from Avengers: Age of Ultron to giving dates for eventual sequels. Although, I would also mention that it's always a pretty big deal when we get more of a look at the next Chris Nolan project. Interstellar is starting to look pretty interesting. But really, can we all just talk about this:





Valentine's Day 2015, y'all. There's really not much to know about her. I mean, JUST LOOK AT HER. Hehehehe. #DrunkBeyonce

Your Most Anticipated Movie of the Month: It's Guardians of the Galaxy for a variety of reasons ranging from Marvel's GAMBLE, James Gunn's ability to handle this big of a project, Chris Pratt's leading man capabilities and Bradley Cooper and Vin Diesel's voice-over talents. It feels like this could be Marvel's version of Star Wars, but without a recognizable character, will audiences care?

Recommended DVD Release of the Month: August 19th sees two superb movies being released on DVD/Blu-ray. The most recent of those is Jim Jarmusch's elegiac vampire film Only Lovers Left Alive starring the unbeatable duo of Tom Hiddleston and Tilda Swinton. This isn't the horror version of vampires found in something like The Strain, but it's also not the sparkly teen romance version found in Twilight. It's a serious, engrossing, intoxicating hangout movie (to put it somewhat simplistically) and is one of the best movies of the past year. Also releasing on that date is The Criterion Collection's edition of one of my all-time favorites, one of the best movies of the 2000s and what I still believe is Alfonso Cuarón's best film to date, Y Tu Mamá También.

Classic Movie of the Month: Road trip. Coming of age. Comedy. Erotic. Heartwarming. Heartbreaking. Many films feature some or all of these descriptors, but there is only one Y Tu Mamá También. The film that put Alfonso Cuarón on the map of worldwide filmmakers to watch, Y Tu Mamá También remains one of the first great films of the 21st century, and one of the great, defining examples of Mexican cinema. It remains that rare movie to combine raunchy subject matter and genuinely earned emotional warmth. Gael García Bernal and Diego Luna shot to international stardom as a pair of horny Mexico City teenagers from different classes who, after their girlfriends jet off to Italy for the summer, are bewitched by a gorgeous older Spanish woman (Maribel Verdú) they meet at a wedding. When she agrees to accompany them on a trip to a faraway beach, the three form an increasingly intense and sensual alliance that ultimately strips them both physically and emotionally bare. Shot with elegance and dexterity by the great Emmanuel Lubezki (in what I believe is his first film in The Criterion Collection), Y Tu Mamá También is a funny and moving look at human desire.

Movie Quote of the Month: From Y Tu Mamá También [2002]
Luisa: "Life is like the surf, so give yourself away like the sea."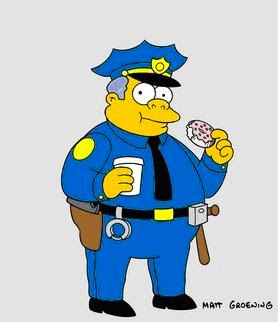 CHAD WEBB



Biggest Winner of the Month: I suppose it would have to be Dawn of the Planet of the Apes, which is making Fox good money and is a critical success. It's not everyday that a sequel is better than its predecessor, right? In yet another disappointing month financially for the film industry, this movie does stand out.

Biggest Loser of the Month: It has to be Sex Tape, right? Not to be confused with SX_TAPE keep in mind. I haven't seen it yet, but it has been receiving harsh reviews and failed financially. I don't think I expected it to light up the box office, but I didn't see the reception it got coming.

Biggest Movie News of the Month: I feel like this was a relatively slow movie news month until Comic-Con went down. Ant-Man and Fantastic Four updates dominated the landscape. The arrival of the Mad Max: Fury Road trailer, which rocked, was big news. How about the announcement that Bruce Campbell's Ash will lead an Evil Dead series? If that actually happens, it will be fantastic. I'll just loop all of the Comic-Con stuff into this.

Your Most Anticipated Movie of the Month: Obviously it's The expendables 3 for me. 2nd place would be Sin City: A Dame to Kill For. It's been a long time, but I love the style and the characters. I talk about this franchise enough and it was on my Top Anticipated Films of 2014 list. Other than that, John Michael McDonagh's Cavalry is out on the 1st. We also have Frank, The Trip to Italy and The Congress, all titles I want to see.

Recommended DVD Release of the Month: There's not a lot coming out in August that I must own. Criterion's Y Tu Mama Tambien is on the way, but I have that already. I am interested in seeing the documentary Turtle Power: The Definitive History of the Teenage Mutant Ninja Turtles. Locke and Only Lovers Left Alive are also hitting stores, both critically acclaimed but I have yet to see them. I will change that soon. The Toy Story of Terror Blu-Ray is coming out, which includes 3 shorts.

Classic Movie of the Month: I recently re-watched Predator and it really is a terrific film. It is intelligently directed by John McTiernan, but also manages to be another cool Schwarzenegger vehicle. This is as manly a movie as you can get.

Movie Quote of the Month: From Predator (1987) – "I ain't got time to bleed" --Blaine



COMING ATTRACTIONS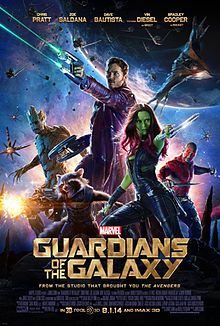 Guardians of the Galaxy





PG-13
Plot: In the far reaches of space, an American pilot named Peter Quill finds himself the object of a manhunt after stealing an orb coveted by the villainous Ronan.
Director: James Gunn
Stars: Chris Pratt, Vin Diesel, Bradley Cooper, Zoe Saldana



Terry Lewis: Looks like I jumped the gun with the UK release date last month, although Im sure they advertised preview screenings the weekend before the US release... ah well. So yeah, This is what I've been waiting for all year. A lot of people will note it's Marvel does Star Wars but I feel it's so much more than that at it's core with it's comic elements shining above the space opera. I mean, I doubt anyone making moving picture visual media would ever come up with the sheer radness of a talking, gun-wielding space racoon. I feel there maybe forced romance elements (don't remember a Star Lord/Gamora thing from the issues I read) but I'm happy to compromise on everything else. The best part? Doesn't feel like a stop on the way to the next Avengers movie which Marvel haven't done much to cover that critique until now.

Bryan Kristopowitz: While this latest Marvel is based on what amounts to an obscure comic, Guardians of the Galaxy looks like it's going to be a blast. The trailers have been fun, and the tone of the movie seems to be different than the other Marvel movies up until this point. I can't wait to see just how it fits into the larger Marvel Cinematic Universe and how it's going to help set up the third Avengers movie. Does Lloyd Kaufman have a cameo in this? Anyone know?

Jeremy Thomas: Guardians of the Galaxy is a film I've been looking forward to for a long time. Marvel seems to do their best work when they're establishing a NEW FRANCHISE and the Guardians are a fun, quirky group that are ripe for a film that doesn't follow the traditional superhero movie boilerplate. James Gunn has been a great director (even if Super was a slight misfire) and the cast is exceptional. The buzz around the film is very high and I'm definitely hoping this one keeps the Marvel bar nice and high.

Jeremy Wilson: As I said above, I think this will be the most interesting wide release of the month for a number of reasons, but beyond all that, the stuff we've seen and heard about this make it look tremendously entertaining. The cast is fantastic and I'm rooting for James Gunn and Chris Pratt. This is a must watch, Marvel fanboy or not.

Chad Webb: I brushed up on the comic to get prepared for this and I enjoy it. I dug the trailer because the movie seems to have a clear sense of humor, and more of that in the Marvel Cinematic Universe is a good thing. I look forward to seeing it. I doubt it will be a masterpiece, but I'm just hoping for a solid sci-fi comic flick.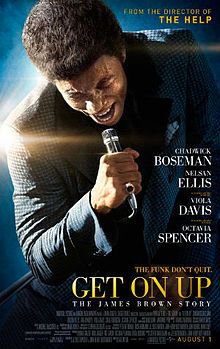 Get On Up





PG-13
Plot: A chronicle of James Brown's rise from extreme poverty to become one of the most influential musicians in history.
Director: Tate Taylor
Stars: Chadwick Boseman, Nelsan Ellis, Dan Aykroyd, Viola Davis



Terry Lewis: I loved James Brown as a showman and credit goes to targeting that side of his career but even more to show what he did to promote Black rights and his contribution to the Vietnam War effort. I haven't seen The Help but heard good things about Taylor and this looks to be a star making performance from Boseman. Potential.

Bryan Kristopowitz: This has a good cast but then it also looks and feels like every other biopic ever made. That isn't necessarily a bad thing, though. I bet this will be good. I know the soundtrack will be good.

Jeremy Thomas: Chadwick Boseman is becoming quite the go-to guy for biopics, isn't he? He did a great JOB playing Jackie Robinson in 42 and all accounts give him equal praise--if not higher--as James Brown here. The trailers have been good, although not great, and early reviews have been very solid so far. I don't think this is going to be an all-time great but it should be an enjoyable music drama.

Jeremy Wilson: I admittedly don't know a great deal about James Brown, but this looks like a solid, if unspectacular, Hollywood biopic and treatment of his life. However, I did see Chadwick Boseman in last year's 42 and he was jaw-droppingly fantastic as Jackie Robinson. I'm not a big Tate Taylor fan (The Help) but I want to see if Boseman really is this good, so I'll be checking it out.

Chad Webb: James Brown is a legend, but I agree with Bryan here. This looks like your standard cookie-cutter biopic. Nothing against Chadwick Boseman. He was good in 42, but the movie itself was mediocre and forgettable. I envision this being the same way. They'll give us a VH1 Behind the Music style story with a good soundtrack and leave it at that. I don't see this being all that profound. Also, Tate Taylor is directing and The Help is one of the most overrated pieces of junk ever.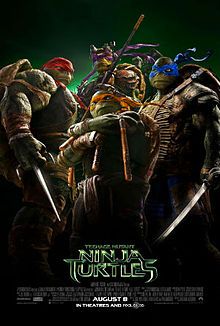 Teenage Mutant Ninja Turtles





NYR
Plot: Four mutant warriors fight to save their city from an evil kingpin.
Director: Jonathan Liebesman
Stars: Megan Fox, Will Arnett, William Fichtner, Noel Fisher



Terry Lewis: Well I've suffered through one Michael Bay and I'm not so sure I can stomach another, even if he is just producing. I imagine Turtle Power will keep this on top for a few weeks since everyone loves Turtles. I like the cast but the look and CG of the films just looks bleh.

Bryan Kristopowitz: This actually looks better than I thought it would. I wasn't sold on the look of the turtles until I saw them in action in the trailer. They look okay. A little more stylized than is perhaps necessary but it should work. Will Megan Fox work in this, though? She seems to be the focal point in the gossip sheets at the moment.

Jeremy Thomas: There hasn't been a single thing I've seen out of this that has looked good. This movie has carried bad buzz since its inception, whether it's the early script drafts that made them aliens or the casting of Megan Fox as April O'NEIL. The trailers have made the film look like any other Michael Bay project and Shredder is just laughable looking. I think Jonathan Liebesman is coming out of this the best as most people have forgotten his involvement, so closely is this tied to Bay. Pass.

Jeremy Wilson: I have no faith in this. None whatsoever. I keep thinking that maybe, just maybe, if I keep my expectations at about nil, I'll be surprised. I mean this is a direct tap into my childhood. I dressed up as Leonardo for Halloween. THREE TIMES. I love the Turtles. I should be able to manage some level of excitement or even mild anticipation...but I can't. I hate you, Michael Bay. And your little lackey, Jonathan Liebesman too.

Chad Webb:The original trilogy of films were fine for their time and place. When I was a kid, they were amazing. Now, I don't care so much. The original cartoon still holds up though. The TMNT movie was ok, but nothing special. I understand why they are rebooting this again. The Teenage Mutant Ninja Turtles are still as popular as ever, and who knows, this might be a big hit for the little ones. Me, I don't have a great deal of desire to see it. I'll wait for DVD.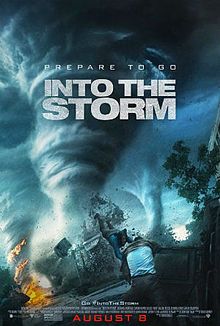 Into the Storm





PG-13
Plot: A group of high school students document the events and aftermath of a devastating tornado.
Director: Steven Quale
Stars: Sarah Wayne Callies, Richard Armitage, Jeremy Sumpter, Nathan Kress



Terry Lewis: I saw a trailer for this before Dawn Of Apes and I didn't think it looked terrible. Okay they're going for a Twister (Cy)clone and it looks pure disaster porn, but it's been awhile since we've had one of those - what's wrong with seeing stuff getting wonderfully trashed once in awhile? Nothing at all. I heartily enjoy all the rubbish science with that super hurricane trashing that airport. I think Wayne Callies in the lead won't be amazing but I kinda hope my softspot Armitage is given a chance to shine again on the big screen.

Bryan Kristopowitz: This movie seems like a weird GAMBLE on the part of Warner Bros, mostly because, outside of the special effects, this is the kind of movie anyone can watch on cable on any weekend. Will the effects be a big enough draw to bring people to the theatre? I mean, Into the Storm is clearly not Twister in the cast department.

Jeremy Thomas: I don't get into disaster films; they just aren't my thing. That being said, I think I'll enjoy this more than Twister because it doesn't seem like it has the same level of melodrama shoehorned in. The effects look good to be sure and I will check it out, but probably not until it hits home video.

Jeremy Wilson: I have a serious soft spot for disaster/weather movies, particularly ones featuring big CG tornadoes (Twister, The Day After Tomorrow). I'm not saying it's going to be great or anything...but as a guilty pleasure? It could be a bit of fun.

Chad Webb: This is going to be dumb. This project was greenlit based on a group of people sitting around wondering what they can make happen with CGI. Let's make an outlandishly huge storm! Whatever. Sorry to see Sarah Wayne Callies in this. I loved her on Prison Break. She deserves better roles.





The Expendables 3





PG-13
Plot: Barney and his team, known as "The Expendables", come into conflict with ruthless arms dealer Conrad Stonebanks, the Expendables' co-founder, who is determined to destroy the team.
Director: Patrick Hughes
Stars: Sylvester Stallone, Jason Statham, Jet Li, Everyone



Terry Lewis: Hmmm. I'm... on the fence with this - massively. I really love the first two for the sheer badassness of seeing all the top draw action heroes of yester year come together. But it's says something when they get in Kelsey Grammer as comparable to Sly & Arnold for the third. Come on guys, Kurt Russell can't be doing that much. I'm not so sure about the new generation as being slightly unfair but apart from Rousey, I'll plead ignorance and admit I do not have a clue who the others are. Also it's a PG-13 and for a film of this caliber with this amount of badassness, it needs to be a full on violence extravaganza. Still, it'll be nice to see Gibson & Snipes back in something notable, Banderas is always worth watching and hopefully Rousey will be given a nice setpiece all to herself to show off some MMA skills. More optimistic than not overall.

Bryan Kristopowitz: I'm disappointed in the PG-13 rating, but then with the cast that Stallone has assembled for this sequel I can overlook that. The return of Wesley Snipes is a big deal, and the presence of Harrison Ford is cool, too (if only Stallone could have convinced to get Tommy Lee Jones to show up as a U.S. Marshal. It would have been a The Fugitive/U.S. Marshals reunion of sorts). And Mel Gibson as a villain will hopefully work out this time. Machete Kills sort of made that idea less cool. Again, despite the PG-13 rating I can't wait.

Jeremy Thomas: The first Expendables was a lot of fun. The second one got lost amidst all the cameos and the overcooked plot. This one seems to be bringing things back to the fun of the first film and the cast is certainly impressive. I'm interested to see how Ronda Rousey is as an actress, considering she has a couple of other movies lined up as well. I figure this will fall between the previous two films in terms of quality and I'm okay with that.

Jeremy Wilson: I didn't really have much love for the first film and the second Expendables wasn't much of an improvement. If you're into these movies – even a PG-13 version – then have at it. Me? I'm not giving them my money a third time.

Chad Webb: Well, I don't have to hide my excitement for this one. I've expressed my fondness for Stallone and 80's style action flicks before. As for the PG-13 rating, well, yes it is a bit of a letdown. However, they're opting for that because the last few vehicles featuring people like Sly or Schwarzenegger have tanked. They need the extra box office grosses. To make matters worse, it has already leaked online. I hope people still see it on the big screen. I can wait. Mel Gibson as the villain intrigues me, but as Bryan said, Machete Kills stole that thunder. Regardless, to see Sly and Mel go toe-to-toe will be great. The cast is a thing of beauty and who knows if they'll make another one.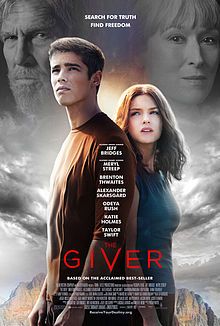 The Giver





NYR
Plot: In a seemingly perfect COMMUNITY, without war, pain, suffering, differences or choice, a young boy is chosen to learn from an elderly man about the true pain and pleasure of the "real" world.
Director: Phillip Noyce
Stars: Brenton Thwaites, Jeff Bridges, Meryl Streep, Taylor Swift



Terry Lewis: I was going to say that the world here seems a bit dull but then it's meant to be. Still looks a bit cheap though. This has some potential in the ideas behind it and the cast but I feel I've seen this before in Equilibrium.

Bryan Kristopowitz: The only thing I find interesting about this movie is the presence of Meryl Streep. How the hell did the producers get her to appear in this, a biggish budget sci fi movie? I didn't think she was interested in that kind of thing. Did Jeff Bridges convince her to do it?

Jeremy Thomas: I like the concept behind this film and I think that Phillip Noyce is a very solid director. I'm going to forget that Taylor Swift is involved and focus on the positives; the look of the film is intriguing and the rest of the cast are people I like. I'll certainly be giving it a chance.

Jeremy Wilson: The first trailer was kind of a marketing disaster, but the subsequent trailers have been marginally better. It's probably a skip for me, but perhaps when the weather turns cold I'll check it out on Netflix at the end of the year.

Chad Webb: My wife can't wait to see this. I was assigned the book in middle school, but went out my way not to read it because that's the way I was when it came to reading in school. Yes it has Bridges and Streep, but it looks like every other dystopian movie based on a book. I'm a bit tired of them now.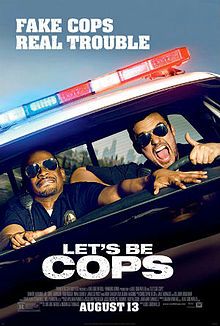 Let's Be Cops


Rated R
Plot: Two struggling pals dress as police officers for a costume party and become neighborhood sensations. But when these newly-minted "heroes" get tangled in a real life web of mobsters and dirty detectives, they must put their fake badges on the line.
Director: Luke Greenfield
Stars: Nina Dobrev, Angela Kerecz, Jake Johnson, Damon Wayans Jr.



Terry Lewis: Well it doesn't look flat out terrible but I doubt highly anything from this can help out the ridiculously good year we've had for comedy films. Isn't there laws to PREVENT Police impersonation though?

Bryan Kristopowitz: This looks absolutely ridiculous and very, very funny. The first trailer I saw a hoot, and I'm definitely interested in seeing if this is as funny as it seems to be. I'm shocked no one else has tried to do this exact movie before.

Jeremy Thomas: Yeah, no. This looks like every other B-level action comedy in existence, and I've seen enough of those not to care. Better luck next time, peeps.

Jeremy Wilson: I have conflicting feelings about New Girl which stars both Jake Johnson and Damon Wayans Jr. It's looks like second-rate 21/22 Jump Street to me, but maybe I'll give it a viewing when it hits VOD.

Chad Webb: Once again I agree with Bryan. This looks dumb as hell, but it makes me laugh out loud every time I see the trailer. I have the same reaction to the Broken Lizard movies, but love them all the same. I will definitely see this.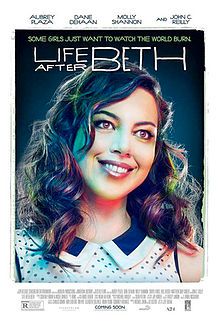 Life After Beth





Rated R
Plot: A young man's recently deceased girlfriend mysteriously returns from the dead, but he slowly realizes she is not the way he remembered her.
Director: Jeff Baena
Stars: Anna Kendrick, Dane DeHaan, Aubrey Plaza, Matthew Gray Gubler



Terry Lewis: I think this looks pretty great. A properly black as night dark comedy to balance out all the bright colorful yet still admittedly great year for humor films. Like DeHaan. Like Plaza. Love Kendrick. Love concept. Can't wait.

Bryan Kristopowitz: This has a good cast and an interesting idea (WELL, at least it's presented as an interesting idea). I also like that it's a comedy. I just wonder, though, if it's funny enough to make an effort to see.

Jeremy Thomas: This could be a lot of fun. I'm always up for a good zombie film and this looks like a nice take on the mythology. Dane DeHaan and Aubrey Plaza are two young actors I really like and the supporting cast all seem to be bringing their A-games. I am pretty sure this won't be everyone's proverbial cup of tea but I'm looking forward to it.

Jeremy Wilson: The trailer actually made me laugh and I pretty much make it a point to watch anything Aubrey Plaza does. Looks like it could get lost in the Summer shuffle, but it could also serves as one of the month's surprises.

Chad Webb: This is Jeff Baena's directorial debut. I like the premise and the cast is very hip, so I'll certainly give it a shot, but the reality is I'll probably wait for DVD. I've been waiting for Aubrey Plaza to have a big screen role she can really sink her teeth into. Maybe this is it?





Sin City: A Dame to Kill For





NYR
Plot: The town's most hard-boiled citizens cross paths with some of its more reviled inhabitants.
Directors: Frank Miller and Robert Rodriguez
Stars: Jessica Alba, Mickey Rourke, Rosario Dawson, Eva Green



Terry Lewis: Yeah, looks good. Nice mix of new faces too. The CG effects used in the filming have come on too since the first. Check out when someone gets chucked through a window and cartoon glasses flies everywhere to see what you mean. Hopefully Mad Frank Miller doesn't drag this down like his name in comic book circles now.

Bryan Kristopowitz: I didn't care for the first Sin City movie and I have no real interest in seeing this. Visually, sure, it looks great, but beyond that I just can't gin up enough personal interest.

Jeremy Thomas: I love the original Sin City. To put it more accurately, I abjectly adore it. And of course I've been curious about the planned follow-up for years. I know that there is a sense that the time has passed but I don't think that's the case and everything that's been previewed out of this looks spectacular. The formula seems to be "take all the fun of the original, add in Eva Green and let it soar" and I'm thoroughly okay with that.

Jeremy Wilson: I love, love, love the original Sin City and have been patiently waiting for this film for years. As an aside, I just watched 300: Rise of an Empire earlier this week, so the fact that Eva Green is also in this has me even more excited.

Chad Webb: Well, we've been waiting for this sequel since 2005. Has it been too long? An August release date is never the most positive sign. Nevertheless, I have read all the graphic novels and am highly anticipating this. Many of the original cast members are back, along with several new people as well. Should be fun. Thankfully Rodriguez is looking over Miller's shoulder. The Spirit was awful. He needs to have his hand held. And Mickey Rourke needs to work more. He's awesome in general, but doubly so as Marv.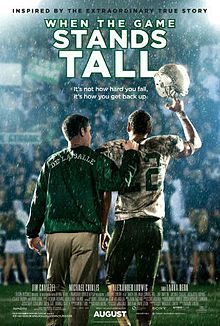 When the Game Stands Tall





Rated PG
Plot: The journey of legendary football coach Bob Ladouceur (Jim Caviezel), who took the De La Salle High School Spartans from obscurity to a 151-game winning streak that shattered all records for any American sport.
Director: Thomas Carter
Stars: Jim Caviezel, Alexander Ludwig, Michael Chiklis, Laura Dern



Terry Lewis: That's one hell of a radical departure for Chiklis isn't it. I'm tempted to see this just for that coach look alone. This looks fine as far as sports movies go. I'm not sure the focus of everyone spiraling out of control after losing ONE GAME washes but hey, whatever elements of drama gets people to watch this at theatres.

Bryan Kristopowitz: It seems as though we get one of these "family friendly" inspirational sports movies every few months. I mean, it looks okay and is probably watchable (Jim Caviezel and Michael Chiklis, and the Kurgan hisself Clancy Brown are in it). I just don't know if it's movie theatre watchable.

Jeremy Thomas: Good cast, but I'm just not feeling this one. I'm hot and cold on sports biopics, and this just doesn't grab me the way others have.

Jeremy Wilson: "It's just a HIGH SCHOOL football game." Except, when it's not, obviously, because all these aren't just about a high school football game. Looks dull to me, like imitation-Friday Night Lights. If you're not treading new ground, doing something different than that, what's the point? Clear Eyes. Full Hearts. Can Lose?

Chad Webb: Sure it looks like a by the numbers sports movie, but it has Jim Caviezel in the lead, not to mention Clancy Brown, so I'll see it at some point because they are involved. I don't expect it to be all that spectacular, these efforts rarely are anymore, but it might be worth one viewing.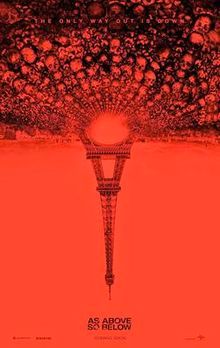 As Above, So Below





Rated R
Plot: A thriller centered on two archaeologists in search of a lost treasure in the catacombs below Paris.
Director: John Erick Dowdle
Stars: Ben Feldman, Edwin Hodge, Perdita Weeks



Terry Lewis: Can you say horror movie of the year? Amazing concept. Horrific looking imagery. This should be awesome.

Bryan Kristopowitz: The trailer is kind of creepy, but I'm about "found footage horror movie" out. Why couldn't this story have been told as a "real," straight up horror movie?

Jeremy Thomas: I keep hoping, but I have yet to see a good film from the Dowdle Brothers. Quarantine was a very lackluster film and Devil was just bad. This has potential and I've always thought the catacombs would be a good setting for a horror film, but this looks to be a bit too hard of an attempt to capture the Descent feel for my tastes. The found footage aspect could work or could fall short. I'll still give it a chance, at least, though my expectations are not that high.

Jeremy Wilson: Don't go into the catacombs. DON'T GO INTO THE CATACOMBS! Looks like a pretty big ripoff of all these kinds of movies (The Descent among them) and an uninteresting one at that.

Chad Webb: I'm not big on "found footage" films anymore either, but this does look interesting. I like the idea of a horror story set in the catacombs of Paris. And the poster always catches my attention. However, this will likely be a Descent knock-off. I hope I'm wrong.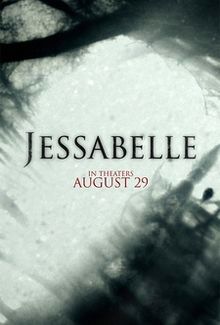 Jessabelle





Rated PG-13
Plot: Returning to her childhood HOME IN Louisiana to recuperate from a horrific car accident, Jessabelle comes face to face with a long-tormented spirit that has been seeking her return -- and has no intention of letting her escape.
Director: Kevin Greutert
Stars: Sarah Snook, Mark Webber, Joelle Carter, David Andrews



Terry Lewis: The only thing going through my mind when I think of this film is good old Jim Ross from WWE talking about women being she-devils after labeling them scarlet Jessabelles. Turns out he was right all along! ("Aww son of a bitch!") There's an effort made between this and Fault in our Stars to have leads with noticeable disabilities to detach a western stigma that you can't have a not normal starring actor/actress. I want to see how the southern USA black magic elements tie-in to an okay looking horror. Shame the ending is spoilt.

Bryan Kristopowitz: This doesn't look terrible, but I have a feeling that it's going to come off as yet another "evil spirit" movie that, because of a rating need, comes off as a movie that pulls its punches. That BATHTUB sequence at the end of the trailer is pretty gross.

Jeremy Thomas: So we can do TAROT READINGS over videotape through time now? That's a neat trick. This gets credit for trying, but it looks like the kind of straight-to-video film that you would find on Netflix while searching through random categories. And there's some value in those films, but I'm not keen on going to the theater for them.

Jeremy Wilson: From the people who've brought you all the horror movies you've seen the past few years, comes a movie consisting of elements from every single one of them. This is the kind of movie you get as the summer winds down.

Chad Webb: I'm in the mood for a decent horror flick and this strikes me as the same old tired crap we see all the time. I want it to be more than just another haunted house/evil spirit storyline and I'm not sure it will be. Kevin Greutert as the director has me curious though since he was at the helm for two of the weaker Saw installments.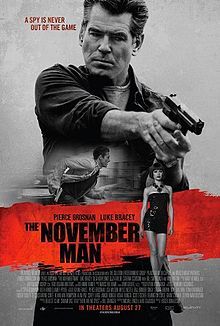 The November Man





NYR
Plot: An ex-CIA operative is brought back in on a very personal mission and finds himself pitted against his former pupil in a deadly game involving high level CIA officials and the Russian president-elect.
Director: Roger Donaldson
Stars: Eliza Taylor, Olga Kurylenko, Pierce Brosnan, Will Patton



Terry Lewis: And here's Brosnan's attempt at a Liam Neeson dad fiction movie. Since there's tons of older actors queuing to do their version of Taken, this looks old hat despite the fact it's got a former Bond in it.

Bryan Kristopowitz: This looks pretty dang badass, but is it getting a wide release? This comes off as yet another great looking movie that's only going to play in the big cities. If it does get a wide release I definitely plan on being in a theatre to see it. Pierce Brosnan as a spy! Yes!

Jeremy Thomas: The trailers have seemed very intriguing. I don't know if Pierce Brosnan can become the next Liam Neeson in terms of action roles but he's got the charisma to do it. I'm not completely sold on this but by no means does it look bad. We'll see how it goes.

Jeremy Wilson: So this isn't Pierce Brosnan not as Bond but as Liam Neeson. Like I said above, this is the kind of film you get at the end of Summer. Could be a fun VOD watch, but probably not much more.

Chad Webb: If this is Pierce Brosnan attempting to be Liam Neeson, I'm all for it. This is right up my alley. And Roger Donaldson is an underrated filmmaker. After all, he gave us Cocktail and The Bank Job. I'm there.

Thanks for reading! Check back with us next month for the January Roundtable as we discuss The Green Inferno, Tusk, The Maze Runner and The Equalizer.

comments powered by