SPOTLIGHTS
Comics 411: 5 Oddball Marvel Comics That Deserve a Movie
Posted by Steve Gustafson on 08.06.2014

From Devil Dinosaur and Micronauts to Squirrel Girl and more, 411's Steve Gustafson looks at five oddball Marvel comics that need movies! Plus a preview of Action Comics Annual #3, a review of Uncanny Avengers #22 and more!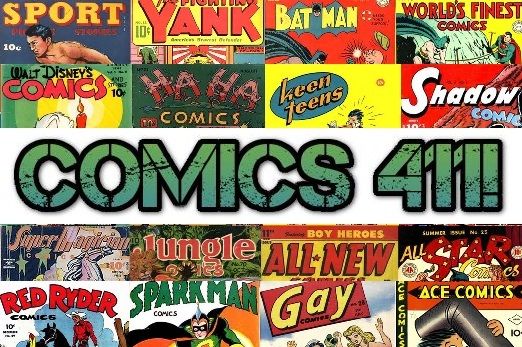 Welcome back to the Comics 411! My name is Steve Gustafson and this is a corner of 411mania reserved for those interested in talking comics! As always, I want to thank everyone who took a few minutes to read and comment last week. Check out my 10 Hottest Women in the Marvel Movie Universe and write up about Why Guardians of the Galaxy's Success is Bad for Hollywood! You can also go and read my interview with Playboy's Miss June, Jessica Ashley and my interview with Playboy's 2014 Playmate of the Year, Kennedy Summers!




COVER VS COVER!

Captain America took center stage last week. Which one was more iconic to you?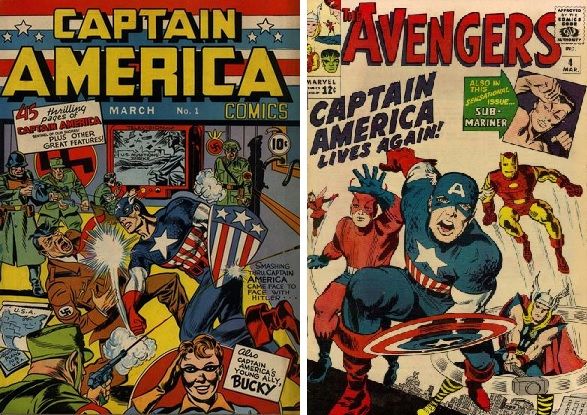 Captain America #1 58.36%
The Avengers #4 41.64%

It was close but people love Cap punching Hitler. It never gets old! This week is two Adam Hughes' Cat Woman covers. #53 and #55 both are striking in their own ways. I really dig the angle in the first and the use of lighting in both. Both leave me wanting to know what's going on inside. Which one do you like better?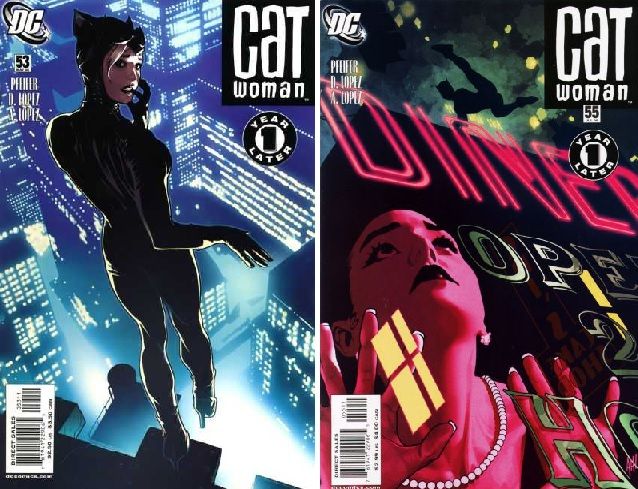 READER ROUNDTABLE

Last week we discussed the Best Batman Gadget. With so many to choose from, it was tough getting it down to 10 selections. Here are the results:

Batmobile 32.63%
Utility Belt 21.75%
Batarang 15.65%
Bat-Shark Repellent 12.47%
Bat-Grapple 6.37%
Bat-Computer 3.98%
Bat Signal 2.39%
Cowl with Built-In Lie Detector 2%
Bat Call 1.33%
Underwater Boot Propellers 1.06%

No shocker that the Batmobile took this one! Chicks dig the car! Here's what you all had to say:

%_*: "I always loved the bat-grapple from B:TAS."

Ervgotti85: "If Bat-shark repellent is included then dammit so is carousel reversing spray."

CyberVenom: "Great list! I was going to go Bat-Shark-Repellant, but saw the only comics caveat. But lo and behold, it has been saved!

10. Bat-Signal
9. The Bat-Gun (ruthless in those early issues)
8. Batcall
7. The Cape
6. Batmobile
5. Bat-Shard O' Kryptonite
4. Bat-Computer
3. Bat-Grapple
2. Batarang
1. Utility Belt"

El Atomico: "The less gadgets, the better, IMO. He already has the Batmobile and can kick ass in combat. The gadgets just make him look cheesy and corny, like Inspector Gadget or a James Bond Knock-off."

JusticeBringer: "I voted for the Batmobile, particularly the flying one from the Dick Grayson (Batman) and Damian Wayne (Robin) run. That thing was BOSS."

Thanks again for voting and commenting! OK...








5 Oddball Marvel Comics That Deserve a Movie



Back in 2012 a story went around that Marvel had plans to bring in a new, weirder cast of characters for an upcoming film project. That project turned out to be Guardians of the Galaxy.

Guardians of the Galaxy made $160.4 million worldwide over the weekend. They pretty much just opened the door for oddball comic books everywhere and said, "Come on out guys!" I put together 5 of MY favorite that I would like to see given a shot on the big screen. Vote for which one you'd like to see and comment below! I mentioned this subject to a friend and he mentioned Power Pack. To me, that's not really that unconventional. Power Pack could be hugely popular to the younger fans and I'm surprised that they haven't dusted it off and given it a shot already. By the way, I'm not going into who owns the rights to what. This is just one fans wish list.

Damage Control
A construction company which specializes in repairing the property damage caused by conflicts between superheroes and supervillains? To me, this is one of the most underrated titles they have. It could be used in both the movie and television world with ease. Damage Control was originally owned by Tony Stark and Wilson Fisk, each owning half the stock of the company, though Stark felt uneasy cooperating with Fisk, a notorious criminal. It could be a cool offshoot from the comic book genre that mixes superhero action, character driven moments, and comedy. Do yourself a favor and pick up the first volume miniseries. It captures the heart and spirit of the book that could carry over to the movies. Throw in a couple cameos from the Hulk or Iron Man and you're good to go.

Want to know the best part? The seeds are already planted. In first Iron Man, a TV ticker in the background of one of the closing scenes briefly mentions that Damage Control are rebuilding the area in which the film's climactic fight scene took place. Then, in an interview with Total Film, Iron Man 3 co-writer Drew Pearce mentioned seeing Damage Control as a possible Marvel One-Shot film.

Devil Dinosaur
White Damage Control might not be as oddball as you think, Devil Dinosaur certainly is! Devil Dinosaur and his inseparable ape-like friend, Moon-Boy, are natives of "Dinosaur World", a version of Earth in a parallel universe where dinosaurs co-exist with tribes of primitive humanoid beings.Go full on weird with this one and use a King Kong/Tarzan-like plot that introduces Moon Boy and Devil Dinosaur to the modern world. Dinosaur World would add another element to the Marvel Universe where they could explore the more "monster-side" of things.

In fairness, I just really, really want a Devil Dinosaur action figure.

Rom: Spaceknight
Yes, I am well aware of the legal issues over copyright and licensing with Parker Brothers. Time to pay the lawyers overtime and get Rom back where he belongs. On the big screen! Have Rom pop up in Guardians of the Galaxy 2 and you'll get plenty of interest! For those who don't know, Rom is a cyborg warrior who is a spaceknight, originally from a utopian society on a planet called Galador. In the comic series, Rom's defeats of an invading alien race known as Dire Wraiths and brings the battle to Earth and other planets. Unlike the technologically advanced Galadorian civilization, the Dire Wraiths rely primarily on dark magic and their power to change their appearance. I don't know about you but that sounds like a cool basis for a movie.

Micronauts
This is another one with some murky license issues but nothing that can't be overcome. Plus, one of the characters, Bug, appeared in a solo one-shot with Star-Lord, as part of a new incarnation of the Guardians of the Galaxy. This is almost a no-brainer! The Micronauts originate in the Microverse, a microscopic series of diverse habitats that are linked together in the fashion of molecule chains. The original team comes together in response to the threat posed by former academic and now murderous dictator, Baron Karza. Commander Arcturus Rann (returning from a thousand-year deep space voyage in suspended animation) and Biotron, his robot co-pilot, return on the HMS (Homeworld Micro Ship) Endeavor, to discover Karza has slain the royal family, who are in fact Rann's parents. What follows is an epic war across the Microverse with Rann and his allies against Karza. Rann's team includes Princess Mari of Homeworld, who, with her brother, Prince Argon, are the only survivors of the slaughtered royal family. You also have Acroyear and Bug, one a noble warrior prince and the other a joking insectoid. They also have Microtron, Mari's robot tutor. This property would probably be my pick as it's a rich and diverse property that would be bonkers to see in the movie theater. There was a rumor back in 2009 that Hasbro announced that J.J. Abrams was negotiating to produce a film based on the Micronauts. Then in March of 2013, IGN interviewed Rhett Reese and Paul Wernick who said they were working on a screenplay and the film was on Paramount's list of possible productions. Fingers crossed.

Squirrel Girl
Girl power! Squirrel Girl is a mutant, and shows off a variety of mutations which all have a squirrel theme. Including controlling them! While she wouldn't be a member of The Avengers, I wouldn't mind a more "coming of age" adventure for the tween crowd. Plus, people love movies where animals act like people. Give Monkey Joe or Tippy-Toe a chance to shine with her and you'll see a rush to the theaters! Squirrel Girl is hugely popular and while I'm half serious/kidding, I wouldn't be surprised if we heard rumors of a movie appearance in the near future.

NFL SuperPro
Created in partnership with the NFL, the adventures of a failed football player who becomes a superhero after inhaling chemical fumes from a fire that destroyed a bunch of football memorabilia ran for 12 issues during the early '90s. It came out that writer Fabian Nicieza admitted that he took the gig in order to score free tickets to Jets games.

The movie could take...OK, OK, I'm totally kidding with this one.

Now it's your turn. Have fun with it. I wanted this to be a little more on the lighthearted side and I know Marvel has a ton of properties to choose from!



REVIEWS!

Do YOU want to be a reviewer for COMICS 411? Send me an email at stevethegoose@gmail.com to find out how! If we can get enough people doing a weekly review on a consistent basis, I would love to spin it off into it's own column. One step closer to getting a Comic Book section back at 411mania! Take it away, RobF and Rob Bonnette!

Uncanny Avengers #22

By RobF

Rick Remender and Daniel Acuna bring us Uncanny Avengers, which concludes the "Avenge the Earth" storyline. The finale delivers several pivotal showdowns, some tough choices for our heroes (Havok in particular) and several momentum swings that left me on the edge of my seat.

Anytime you trust Kang it's going to blow up in your face as the Avengers well know. They try to convince their counterparts that this is the case to no avail. What is most impressive in my opinion is for all the crazy time travel and massive villains the story essentially breaks down to one basic element: A man's love for his daughter. For me, I never much cared for Havok at all but his portrayal in Uncanny Avengers has made him one of my favorites. He had the courage to make a difficult decision, the courage we all hope to have if the time comes. (I won't spoil it here)

What I also loved is that there are long lasting ramifications from this storyline. I can appreciate a storyline that has a long-lasting effect way more than one that doesn't.

Daniel Acuna's artwork is top notch. His attention to detail in his backgrounds, like Havok's face, is a joy to view. Every time he focuses on it I cringe a little. I thing his art is best when he does his own coloring.

I think UA is one of the most underrated books Marvel is producing. If you are not reading it you should be. It's everything an Avengers book should be and more and this storyline will go down as a classic.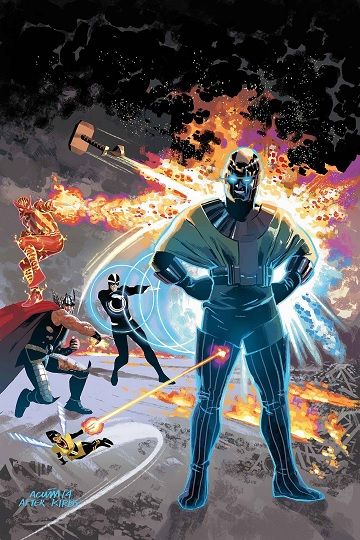 Supergirl Vol. 1 - Last Daughter of Krypton

By Rob Bonnette

Volume 1 includes the first seven issues of the New 52 Supergirl series. Issue one kicks things off with her landing on Earth after being sent away from Krypton in similar fashion to her cousin, Superman. Now it would be pretty pointless to have Kara Zor-El (Supergirl's Kryptonian name) land and grow up in the same fashion as her cousin Kal El, so instead of being sent off as a baby and landing somewhere like Smallville Kara is already a teenager when her craft is launched into space and she lands in Russia. She's immediately surrounded by a team of men in Iron-Man style battle suits who work for the billionaire Simon Tycho. Surrounded, unaware of where she is and ignorant of the powers she has on Earth Kara lashes out at her would be captors. As issue one crosses over issue two Kara is met by her cousin Superman, and when he introduces himself she gives him the same treatment she dished out to the mercenaries. Not buying Superman's story since she last saw him as a baby, Kara immediately goes into fight mode until Superman is able to get her to calm down, then as issue three starts he begins to break her the news about Krypton.

While this is going on Tycho and his minions have taken Kara's ship and begun to dissect it for information. When Kara returns to the place that her spacecraft landed to find it missing, Tycho contacts her and 'invites' her to come to his space station. As she arrives, Tycho sends several waves of attackers to test her and finally subdues her. The rest of issues 3 and 4 deal with her escape from Tycho and the damage she does to him and his forces in the process. Once free she goes into space to find out what she can about Krypton. In doing so she runs into the Worldkillers, a group of beings engineered on Krpypton who were decommissioned when they proved to be too destructive. The final three issues deal with her battle with them, which starts in space and eventually comes to Earth.

The first volume of the Supergirl series was tasked with establishing how Kara is different from Kal El and how her story on earth is going to differ from his. Kal was found as a baby and raised by the Kents, so he came to know, love, and appreciate Earth; on the other hand Kara had a life on Krypton and was forced to try and fit in on a foreign world and deal with her home being destroyed and her family and friends being gone. Her reaction to being on Earth should be totally different from her cousin's and the book does a good job of showing how it is. At the same time there are people like Tycho who will seek to exploit her but wouldn't even think about tying her cousin whose reputation is already established around the globe. A small but important detail that the book uses to its advantage is language. Kara doesn't know any human language and can recognize Superman's Kryptonian as having been learned from a book; this becomes a key plot point in her skepticism of him being who he says he is and and in her attempts to make friends on earth. The series is a pleasant surprise; if you're expecting just a female Superman with the same enemies and problems you're barking up the wrong tree. The differences that the writers put on display firmly establish her as her own character and not just an also-ran.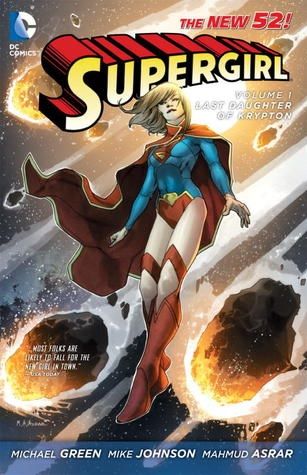 NEWS


Bucky Barnes: The Winter Soldier! Earlier this month Marvel announced Bucky Barnes: The Winter Soldier by Ales Kot and Marco Rudy, which will see Barnes head out into space but taking his signature spy/thriller vibe with him. Set to launch this October as part of Marvel's "Avengers NOW!" initiative, Bucky Barnes: The Winter Soldier will spin out of the finale of Original Sin and see Barnes take on a new, more cosmic role in the Marvel Universe. Newsarama talked with Kot and here are the highlights:

On what's in store for readers with Bucky Barnes: The Winter Soldier: "Bucky Barnes: The Winter Soldier is my third way of exploring themes similar to those of Zero and Secret Avengers. This series dives into spy thriller fiction, at least on the surface, and explores war, violence, the cycles that come with them, as well as nature and nurture and how they affect us. Zero went at it from a tragedy angle, and Secret Avengers takes a farcical one; I went for a more absurd, elaborately ridiculous feel, because I don't want to do the same thing twice and because it felt right.

Both Zero and Secret Avengers feel successful, not just commercially, but as something I'm happy with artistically. I always want to achieve both. When Marvel's Will Moss came to me with an offer to do Bucky Barnes: The Winter Soldier, I initially had no interest as I felt I would just be digging back into a lot of the same things I did with the previous two series.I didn't want my work to cannibalize itself for a paycheck, even though the money is nice.

I stepped back and asked myself if there was a new angle to this. Then the realization came: something that starts in a similar mode but goes someplace completely different. Our storyis essentially about a protagonist who is very affected by the cycles of war and violence, has been mind-wiped repeatedly, got turned into a killer, and didn't have his own agency for a while. Eventually he got out of that because he has incredible survival instincts, but just because you're a survivor doesn't mean you're necessary a living, functioning human being. So with Bucky Barnes: The Winter Soldier, I settled on exploring the notion of what happens after you survive something like Bucky has. How do you explore what's after, especially in something as deep and vast and mind-expanding as the Marvel Universe?"

On how he views Bucky Barnes: "Bucky is someone who's essentially been viewed as a sort of tool, as someone who is almost a blunt instrument; you point him in a direction and he does a job. He served in the U.S. military as a teenager, he worked for the Russians and didn't have his own mind, and he eventually came out the other side and into Captain America stuff and eventually got out of that. Then he went through even more traumatic stuff. Bucky's already dealt with some of his past; the last arc of the previous Winter Soldier seriesby Jason Latour and Nic Klein is very interesting and layered. It also set gave Bucky a chance to create a new mindset.

I can't wallow in the same things over and over again and expect different results each time. So Bucky's faced his past, and ended up in a place where he makes a jump into the future and sees what happens next. At the beginning of this new series, he's taken on a massive new responsibility I can't really elaborate on due to the spoiler-y nature of it; what I can say is that Bucky's new job puts him on many different planets and in many different locales in the first issue alone.

When you have so many different conflicting agendas over the years, you get into a mess.The series is perhaps about getting out of that mess, or maybe even better, staying within it and figuring out what's next -- and not necessary knowing what's waiting for next but making that next step anyway. Bucky steps out into almost the void, and what awaits him on the other side is, in a sense of how the comic will feel, cosmic awe.

My core interest lies in making a series I would want to read; to make something that would blow my mind on every page, not just when I was 11 but also today. That goes hand-in-hand in working closely with Marco Rudy, and then with Marvel to find the most interesting, mind-bending places in the Marvel U and send Bucky there and see how it changes him. The first issue is named "The Transmigration of Bucky Barnes," a nod to Philip K. Dick's Transmigration of Timothy Archer."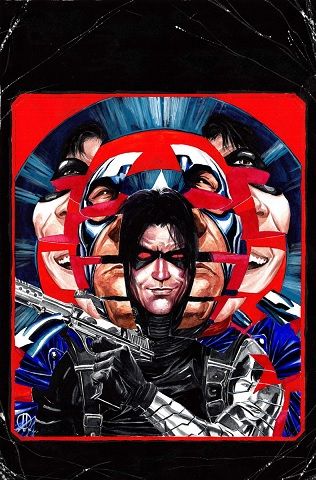 Batman and Lex! Superman: Doomed continues in next week's Action Comics Annual #3 and here's a preview:

ACTION COMICS ANNUAL #3
Written by GREG PAK
Art by AARON KUDER and KEN LASHLEY
Cover by AARON KUDER
On sale AUG 6 • 48 pg, FC, $4.99 US • RATED T
As an epic space battle rages above the Earth, how will humanity and the other heroes of the DC Universe cope with this Day of Doom?





Before I say GOODBYE!
Follow me on Twitter for random bits, news RT's, and updates! Only at http://www.twitter.com/stevethegoose!

Are you a fan of 411mania on Facebook? Keep up-to-date on news and contests!

Are you following 411mania on Twitter?
http://www.twitter.com/411mania
http://www.twitter.com/411wrestling
http://www.twitter.com/411moviestv
http://www.twitter.com/411music
http://www.twitter.com/411games
http://www.twitter.com/411mma

If you have some down time and are looking for a great place for great fun, check out Tiger Flash Games!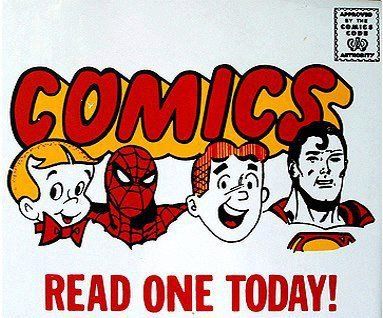 That's all the time I have. See you next week!
comments powered by