SPOTLIGHTS
411 Remembers Robin Williams
Posted by Ben Piper on 08.20.2014

Following his tragic passing last week, the 411 staff looks back at the life, career and legacy of comedic icon and Oscar-winning actor Robin Williams....

Hello, my name is Ben Piper, Fact or Fiction guy and unofficial "Director of Special Projects". (i.e. the go to guy for overseeing massive staff-wide projects for the Movie Zone.)

I was returning home from running an errand this previous Monday afternoon when I first learned of the sad news. I was literally turning into my driveway when the radio DJ at the station I was listening to announced that Oscar winning actor & comedian Robin Williams had died. Not wanting to believe it, I quickly rushed inside my house and got on my computer. It was there, via my Twitter feed as well as several reputable media websites that I followed up on that no amount of disbelief would stay the instant sadness that followed.

As I broke the news to my Dad, who is also a huge fan of his, I have no shame in saying I had tears completely streaming down my face and I was barely able to choke the words out of my mouth coherently.

I don't remember who posted the comment on Twitter later that night that the social media site "now felt like the longest, saddest group hug ever." And it's completely apt. He had been a part of our lives for so long, and had meant so much to us all that when he was no longer with us anymore, the sense of loss was immediate. The outpouring of grief and love towards him was not only overwhelming and profound in this cynical day and age, but strangely reassuring. His passing deeply impacted us all and stuck a chord for one reason or another. Regardless if you felt the loss due to the fact that he had been a steady part of your life via the entertainment and joy he had given over the years, or if the manner of his passing hit you close to home, he mattered to us all.

So it is in that spirit that I called by fellow 411 staffers together to not only commiserate upon the greatness that was Mr. Williams and his outstanding career, but to ask what he meant to us as individuals, to try to figure out why his death hit us so hard and made us so damned sad.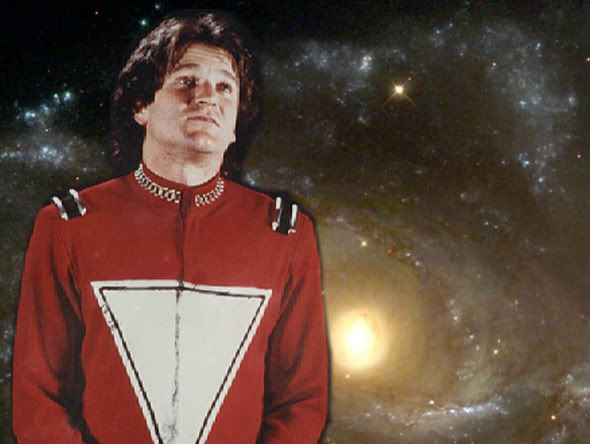 When did you first become aware of Robin Williams?



Bryan Kristopowitz: The first time I was fully aware of who Robin Williams was was probably when he did his Robin Williams: An Evening at the Met and the stuff he did with Whoopi Goldberg and Billy Crystal for Comic Relief. I know I saw him before that in syndicated reruns of Mork & Mindy and in the movie Popeye but I didn't make the connection until after the Met show (I was still a kid at the time). I do remember thinking it was weird that the guy in Mork & Mindy and the guy doing the stand-up special were the same guy. He was doing the same kind of thing, sure, but at the same time the content was very different. I mean, the guy at the Met was swearing. Mork wouldn't do that.

Tony Farinella: I can't pinpoint a specific role or performance, per say, but he was always someone who was making movies, and as a young fan, I remember seeing him quite a bit. I didn't start to fully appreciate him until I got older, and I have to say that I enjoyed his more dramatic work such as One Hour Photo, Insomnia, and Good Will Hunting more than his comedic work. He really brought something to the table when he toned it down and just acted without all of the hyper activity and over the top actions.

Terry Lewis: For me, I believe it was watching Mork & Mindy reruns as a kid on early 90's UK TV. I wouldn't say aware though exactly since my underdeveloped processed him as "Oh look it's that ridiculously funny space alien trying to engage in Earth culture and send a moral message home to his own planet." I think it was about Aladdin time when I wised up and started remembering actors names and the like when I thought it was such a big memory to this day when I can remember all the wise cracks and the energy Williams brought to that role that I realised it was him.

Steve Gustafson: I remember first seeing Robin Williams in a sometimes forgotten show called Happy Days. Apparently a show about an idealized vision of life in the mid-1950s and Fonzie needed an alien in the mix and Mork from Ork was born. Of course this led to the spin-off Mork & Mindy and the genius of Williams was out of the bottle for the whole world to see. Happy Days writer-producer Brian Levant shared the story of how Robin was cast for the role saying, ""Dom DeLuise booked it and he backed out. Then we got another guy, the Sheriff of Nottingham from Mel Brook's Robin Hood movie [Roger Rees] and he backed out, saying he doesn't want to be Mork. We shoot on Friday and it's Wednesday. One of our associate producers said that she had seen a guy at a showcase once, and he did an alien act and she was going to see if she could find him. They got him in there. This is around noon. It is 3:30, we have a run-through of this episode, which is considered to be the biggest piece of s--t in the history of the show and it was brilliant. The run-through lasted an hour and fifteen minutes of a 22-minute show. And it was Robin Williams' literal birth as an entertainer. Even though he had been on Laugh-In, nobody had noticed him. He was an unqualified genius in that rehearsal and the cast of Happy Days was tremendously generous ceding the stage to him and everybody walked out of that show saying 'spin-off, spin-off, spin-off.' And we walked upstairs and wrote a bunch of great stuff."

Michael Weyer: Has to be reruns of Mork & Mindy when I was a kid. Just caught onto it and his wild performance won me over, so logical as an alien on Earth, terrific comedy presence and sucked you in. Then came his late '80's renaissance with Good Morning Vietnam and Dead Poet's Society reminding you of his talent and how great he was.

Ben Piper: I'm severely dating myself here, but I'm old enough to have watched his first appearance as Mork from Ork on Happy Days in the late 70's when it originally aired. To say it made a lasting impression on me is a huge understatement. And when Mork proved to be a huge hit with the viewership at the time, that he got his own spin-off, Mork And Mindy soon after, I (again, little kid at the time) was thrilled.

And while I have seen some of those old episodes with adult eyes since then (they do NOT hold up very well) I loved seeing Mr. Williams spin his own particular kind of improvisational magic. Not only verbally, but the physical. From sitting on his head, drinking from his finger, sleeping upside down like a bat, or his catchphrases (Na-Noo, Na-Noo, Shozbot!) that proved popular at that time but quickly wore out their welcome.

But as his TV show was eventually cancelled, he had already moved on to the movies, starting with taking on the iconic role of Popeye. While it didn't set the world on fire at the box office at the time go back and watch that. What could have been a sad parody in the hands of anyone else, not only did he take the part seriously, he was great in it. And in the immediate years that followed, he continued working in the underrated The World According To Garp and Moscow On The Hudson for which he learned to speak Russian fluently. If you haven't seen them, you should do so.

But skip The Survivors and Club Paradise. Can't say I didn't warn you.

But admittedly, he had me at "Shazbot". What? I was a kid!




What are your favorite performances of his?



Bryan Kristopowitz: The Law & Order: Special Victims Unit episode he did was superb (there should have been a sequel to that episode. We never really found out if his villain character died). I loved him in RV. Mork & Mindy was great, too. But the absolute best performance? I go back and forth between Popeye and The Birdcage. Popeye has Williams acting as Popeye, something that I didn't think was possible. He really is the cartoon character. And The Birdcage has Williams acting as the sort of straight man to Nathan Lane, an arrangement that actually works. Williams gets to be funny and do some wacky stuff but he allows his co-star to do all of the heavy mugging. Would Williams have been brilliant as the Albert character? Definitely. But then his Armand is great anyway (I still laugh remembering his dinner party meltdown and his "Fuck the shrimp!" line. It just gets me every time). And, of course, An Evening at the Met is still just as awesome as the first time I saw it and heard it. I had that stand-up special on cassette tape and wore two of them out.

Oh, and remember that one episode he did of Whose Line is it Anyway?, where he basically screwed around the whole show? It was one of the best episodes Drew Carrey ever hosted.

Tony Farinella: I would definitely have to go with One Hour Photo and Good Will Hunting. He shows such depth in both films and really knocks them out of the park. With One Hour Photo, he's just so creepy, disturbed, and twisted. He underplays it so well and really keeps it all within himself. In Good Will Hunting, we see a more sensitive, introspective side of him and he has some great speeches in the film that really hit home with me. Many might pick his comedies and I know he made many laugh, but when I think of Robin Williams and my personal favorite performances, those are the two that really stick out and made an impression on me.

Terry Lewis: Tough one since his filmography is so varied with serious roles mixed in with his funny stuff. I'm still going to plum for Aladdin as my absolute favorite like in my Top 5 because he made that role his own. If you want a live action one, check out Mrs. Doubtfire because that had potential to be a trainwreck and William's enthusiasm gets that into iconic territory.

Steve Gustafson: I know the easy answer is Dead Poets Society or Good Will Hunting. Both of those roles were genius and deserve to be recognized for the nuanced performance Mr. Williams gave. My favorite performance of his, which there are so many to choose from, isn't from a movie or TV show. It's from his stand-up. But not just any stand-up. In 2002, Robin Williams joined the honored ranks of celebs who work with the USO to entertain US troops overseas, many times traveling to dangerous grounds to lift the spirits of the soldiers. Many don't realize that Mr. Williams traveled to Bahrain, Djibouti, Germany, Iraq, Italy, Kuwait, Kyrgyzstan, Qatar, Spain and the United Arab Emirates, to visit and entertain the troops. He told Parade in 2013, "I do those [shows] because it's like the real version of Good Morning, Vietnam, meeting people and seeing what I can do to help. They're the best audiences I've ever had. The most powerful experience is visiting the wounded in hospitals."

The most memorable performance, to me, happened at Camp Arifjan, Kuwait, in December 2007. This was about a year after Williams got out of rehab and referenced rehab being a good thing saying, "Because I was violating my standards faster than I could lower them." In the middle of his set, the entire audience of soldiers turned their back on him as a horn played. Mr. Williams remarked in the interview, "I'm not gonna forget that. I've never had an entire audience just go 'forget you'" he said, turning his back momentarily to the crowd. "I was also wondering what's coming from that way. When an entire group of military people turns that ... way." Once finished, he asked if someone could tell him what had just happened. Turns out it was "retreat," the end-of-day ceremony that requires troops to turn toward the flag as it's lowered. Without missing a beat, Williams quickly had the audience laughing again as he riffed off the notion of retreat in an operational sense, then compared his experience to having a partner suddenly turn away without explanation in the middle of sex. That's the magic of his stand-up.

Michael Weyer: Obviously, his comedy ones of Aladdin, Vietnam, The Birdcage and Mrs. Doubtfire. But his dramatic turns were great, he got deep into his character for Good Will Hunting for a deserved Oscar win and helped elevate Society as well. But one of his best roles was as a grieving husband on Homicide, subdued but powerful as a man in a nightmare and showed how great an actor he truly was. Just so many fantastic roles, hard to narrow it down as the man could make almost anything memorable just by being there.

Ben Piper: If you haven't seen any of his HBO stand-up specials, shame on you. That stuff is truly outstanding. Go back and watch any of those, while they may be dated for various reasons, they still resonate, are spot on and are hilarious. He was one of the best at the art form. Start with Live From The Met (1986) and Live On Broadway(2009). Those are my two personal favorites.

But as far as his movie work? To me , Good Morning, Vietnam is his singular performance, as not only is it a comedy that unleashes his improvisational skills, but there are dramatic elements at work as well. Mrs. Doubtfire cannot be discounted for many of the same reasons, and I feel his work in The Fisher King tends to be forgot about. It's funny role, but also a very melancholic one.

His pure drama work? Dead Poets Society hits me where I hurt, but in the best way. Awakenings also tends to be forgotten, as his understated performance was completely opposite his known personae. And yeah, Good Will Hunting for which he finally won the big prize features a pretty great performance from him as well.




What did he mean to you personally?



Bryan Kristopowitz: He was, and still is, one of the best stand-up comedians and was always a guy you could rely on for a laugh. He was a great interview (remember when he said "motherfucker" on Conan O'Brien's show?) and he was always a blast to see on TV. I don't think I've yet to appreciate his dramatic body of work. Again, he was great on SVU and that episode he did of Homicide: Life on the Street, but his dramatic turns in Dead Poets Society and Awakenings and Good Will Hunting haven't hit me yet. Perhaps it's time to dip into that part of his career again and see it with newer, older eyes. They just don't hand out Oscars.

Tony Farinella: I think he has meant more to me in his passing, quite frankly. I never knew he suffered from severe depression and as someone who has had his battles with both anxiety and depression; it has given me a newfound respect for his work and has made me look at him in a different way. I can't say I was the biggest Robin Williams fan. I respected his dramatic work, but I found his comedy didn't always work for me and was a little too over the top and manic for my liking. I know I'm in the minority most likely with that statement. However, knowing what he was battling and for him to still go out there and put a smile on people's faces and battle through it all, I've gained a new found respect and admiration for him.

Terry Lewis: In the past, he was always has been a rolemodel to follow and we shared similar interests so I gravitated towards him. I must admit I've never really seen his stand up so it seems weird calling him a comedian but he was definitely one of my favourite actors ever with such amazing performances no matter the tone.

Steve Gustafson: The word iconic is thrown away way too often but when it comes to Robin Williams, he truly is an icon. His career spans across television, movies, stand-up, and his charity work. Robin Williams was a big piece of people's lives through pop culture and his passing leaves a noticeable hole. Depending on who you ask, he was Mork, Adrian Cronauer, John Keating, Dr. Malcolm Sayer, Parry, Peter Pan, Genie, Mrs. Doubtfire, Alan Parrish, Armand Goldman, Jack Powell, Professor Philip Brainard, Sean Maguire, Chris Nielsen, Patch Adams, Jakob, Seymour Parrish, Rainbow Randolph, Teddy Roosevelt, or a number of other memorable roles. For some he was a friend, benefactor, husband, and father. To me, he was pure entertainment. I knew that when he was a guest on a late night show, he was going to go full tilt, hijacking his segment, and give you something to remember. I'm not surprised that after his death, the internet has been flooded with stories about his kindness and generosity. From comic book store owners telling about a time he visited the store as a regular to celebrity friends opening up about how Mr. Williams called them when they were down. It's inspiring to see the wide range of relationships he had with people. Fame never mattered to him. He lived to entertain and raise people up. Even as he slipped down.

Michael Weyer: One of my favorites, just so fun to watch and in his prime, a great star presence. Watching him on talk shows was always a delight with his off-the-wall ramblings and ability to entertain you, you just had to love him when he was on his A game. I felt very happy when he finally won the Oscar in 1998, getting his due from the Academy for his wonderful talent and you can tell how much he loved it. I actually enjoyed The Crazy Ones, he seemed to like it, the man always putting his best into most anything he did and you couldn't resist that. The man was more down-to-earth than other comics in many ways, not the ego stories of others and put you at ease even when he was intense so he just felt like someone you could be easily friends with. That's why it hurts, a man so full of life ending like this, still far too soon to lose a fantastic talent and why it's so shocking to us all.


Ben Piper: He was my life long comedy hero. As I made mention earlier, he made an immediate impression on me as Mork, to the point that he stood a good chance of having me as a lifelong fan. But because my father also got a huge kick out of him he allowed me to watched admittedly adult stand-up work before I should have been allowed to as well as more adult movies that starred him as I grew up. But even back before I knew how to differentiate good movies from bad ones because I was still wet behind the ears I knew he was a special singular electric talent. Not to mention the greatest talk show guest ever.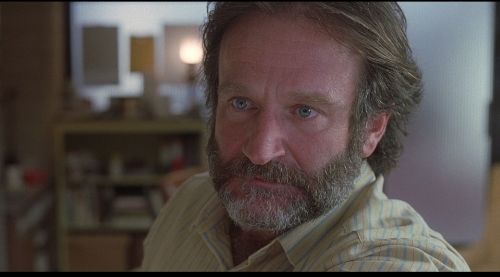 What do you think his legacy will be, long term?



Bryan Kristopowitz: I think Williams will be remembered as a great comedian first and foremost. Out of everything he did that still stands out the most. Mork & Mindy will definitely become a bigger deal in terms of TV reruns and I wouldn't be surprised if his failed CBS sitcom The Crazy Ones gets a re-examination of some sort. His dramatic work will obviously live on, too, and he'll be remembered as one of the greats there, too. But the comedy is what will go on beyond him more than anything else. I'm not sure about what his suicide will mean in the long term. I doubt he'll become the Kurt Cobain on comedy or anything like that.

Tony Farinella: I think many will consider him one of the funniest men of all time and someone who always brought it with each and every performance. He was always going full throttle and putting it all out there. Even though he was battling depression internally, he loved to make people laugh and I know he made many laugh throughout his career. It's always a blessing and something to behold when you can put a smile on someone's face and make them laugh. That's one of the greatest gifts we can give each other.

Terry Lewis: I think he will be remembered for the good times and his superb, excellent even performances. He was a master of his craft and inspiration to many. He's already being honored in his hobbies by being made into a video game character for World Of Warcraft. Then are plenty of amazing stories about his life that have come to the attention recently or reminders. I had never heard the tale of how he was Christopher Reeve's old dormmate and he was the first one to make him laugh after his accident. I feel that the whole world will be less entertaining place now he has left us.

Steve Gustafson: As I mentioned above, he is truly an iconic figure to millions of people. He was someone who seemed so alive and daring and in love with the world, but we now see he was trying to race ahead of the demons that pursued him in his mind. With any death, some people see this as "just" another celebrity death. But to many, many more around the world, he represented our childhood. We grew up with his movies, each one touching us in some way. We grew up with Robin Williams. His legacy will be his movies, his charitable nature, the lives of the people he touched. It will be felt on late night shows, USO shows, and stand-up stages around the world. It will be the lesson that we never know when someone is struggling. All too often, brilliance comes with a price.

Michael Weyer: His end will mar things for many, that's for sure. Already, we've heard the talk of his addictions, his personal issues and more, making them the story rather than his work. But I think in the future, despite all that, his work will still be what people think of. His huge body of work in film and television, most of it fantastic comedy, will win over new viewers and make them see the amazing star he was. When you watch a movie with Williams, you don't see the man he ended as, you see him in his prime as someone who loved life and loved to entertain. Throw in his work for charities like Comic Relief and such and how, ironically, his death will put more attention on those suffering from depression and such problems, and Robin Williams will be remembered as one of the most unique talents of his generation, a comic genius, a fine dramatic actor and a damn good human being and that's the legacy we should all recall and be proud of.

Ben Piper: I echo Michael's sentiments, as I truly hope that he won't be remembered by how he died, but for how he lived. Not just his great work in the entertainment industry, but for all the selfless acts for charitable purposes that he's done over the years, both those that we are aware of and those that we aren't. Mr. Williams donated his time, money and talent to causes he believed in, regardless if it was entertaining the troops abroad for USO shows, hosting multiple Comic Relief specials, stumping for his good friend Christopher Reeve's charity after his unfortunate accident, (including helping to provide for Reeve's youngest son financially after both Reeve and his wife passed away), helping St. Jude's Children's Hospitals and so on. And that's just the stuff that we know about!

According to Whoopi Goldberg, (who should know, she was a good friend of his) Williams donated copiously to many other worthwhile charities over the years most often anonymously, as he didn't wanted the recognition or attention that it brought.

By all accounts, the dude was a total mensch. Humble, unassuming, friendly, generous, loyal, I can go on and on. The total package of what you would hope a human being to be. Add in the fact that he was a comedic icon, an Oscar winning actor, and a quote "superstar"? All bow down to the greatness that was Mr. Robin Williams.

Fuck you, Kimye.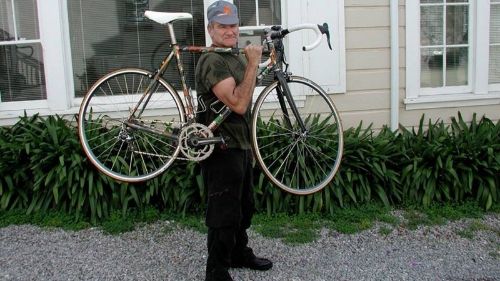 How has Mr. Williams passing affected you, personally?



Bryan Kristopowitz: It hasn't affected me in any big way, at least not at the moment. It'll probably hit me, in a pop culture sense, in a year or two when his last movie has been released. By then it will be really, truly real. There will be no more "new" stuff, no new insights, etc. We will just have his past work to look at. And that'll have to be great.

Tony Farinella: It hit me really hard. I'm not going to lie. I had just come home from grocery shopping and I sobbed and sobbed. I think because of the fact that it was suicide and I know I've had my dark days. I'd never do anything like he did, but I understand that sometimes the pain can become so unbearable that you'd do anything to take it away. I don't condone or approve of suicide under any circumstances, but I understand it. It made me rethink my life and my mental illness and how I handle it. It hit me harder than probably any celebrity death ever had.

Terry Lewis: This is probably the hardest thing I've ever had to write. In a year where I've said goodbye to some of my comedy heroes already, I think this has hit me the most. I won't lie, I've shed a tear or two over his passing. I've also fairly recently been diagnosed with some of the issues troubling Robin. It's been comforting to know a rolemodel and someone I've looked up to has the same issues but still made managed to cope and succeed - something to aim for y'know?

I don't believe Williams will be spun as a poster boy for suicide. There's been plenty of well meaning but misled mourners on Twitter and across internet comment sections who can't "get" how a man who is massively well off financially, has had a terrific comedic and film career, earned the respect of his peers in his industry and been an icon has decided to take their own life. Instead, this event can do some good in highlighting the problems of depression and quash any taboos surrounding it, as the only way they will be overcome is through education. It takes so much I'm finding to do anything and it is a struggle to feel even the simplest of positive thoughts like happiness at times.

I can't say I knew him as well as his friends, family or peers nor would I ever claim to be, but I do feel a light has gone off for me with his leaving. Unlike people I know, not to sound ignorant but I won't be watching anything in tribute to Robin Williams. I am more than happy with the hilarious memories he gave me as a fan from 20 plus years of entertainment, that's good enough for me. It's always a shame that it's only when an icon dies is when everyone - fans, peers - comes together truly to celebrate their achievements. I'd like to pass my personal condolences to his family and friends and I hope Robin has found peace with himself.

Steve Gustafson: Different people handle loss and remorse differently. Years ago I started a suicide prevention web site called www.youcanendure.com. His passing is yet another reminder of the work that needs to be done. It also reminded me of one of my favorite Robin Williams movie quotes. It fits and is a proper way for how I was affected and how I'll remember him. "Please, don't worry so much. Because in the end, none of us have very long on this Earth. Life is fleeting. And if you're ever distressed, cast your eyes to the summer skies, when the stars are strung across the velvety night, and a shooting star streaks through the blackness turning night into day. Make a wish. Think of me. Make your life spectacular. I know I did." - Robin Williams as Jack Powell in the 1996 film Jack.

Michael Weyer: I was at work when I heard it on the radio so harder for me to deal with it instantly. It really hit when I was at home, checking the news and yet it still doesn't feel totally real. It's like Michael Jackson, a star huge during my lifetime, someone you were so used to always being around, gone so soon and it's hard to realize it. It really sunk in when I was at my local Best Buy and a shelf of his movies and trailers for some he had left, the realization that he wouldn't be around to provide more laughs and such. It puts my own issues in perspective and it does hurt to think of a man so full of life taking his own. But I try to remember the good more than the bad and how this man made me laugh and feel and that's something much better to remember. Still, a world without Robin Williams is a much sadder one and harder to live in now.

Ben Piper: As someone that knew of him and grew up with him and loved him from such a young age? (Maybe 8 or 9?) Gutted. I shed tears off and on throughout the day of his passing as I couldn't help but to read the remembrances of fans and colleagues of his that were posted continuously that Monday and watch old videos of him working his comedic mojo with a spark that no one else before or since could ever manage to capture.

The next day, I decided I needed a dose of joy, so I finally after several weeks of stalling went to see Guardians Of The Galaxy (Which was all it was cracked up to be, BTW) but even that turned bittersweet as during the previews they showed a trailer for Night At The Museum 3 which he is in. I fought off the urge to yell at the screen "We love you and miss you, Mr. Williams" as I didn't want to be THAT guy. But I wonder that if I did, the crowded theater surrounding me may have clapped in approval and agreement. We'll never know.

All I know is, we are all worse off now that he his gone from us. Yes, there will still be funny individuals that will make us laugh until we cry. (at least they'll try) There will still be gifted and talented actors that astonish us with their craft at the movies with their performances. There will be people that we meet, either personally or through pop culture, that will make us laugh, make us think, make us question and make us ponder about the possibilities of everything that surrounds us. The wonderment of it all.

But there is and shall ever be only one Robin Williams. A true force of nature, the wild living embodiment of all that which cannot be contained, but somehow was for only a brief shining time. The fact that we were able to share them in the same timespace was a gift, truly, to us all.

To quote his earliest famous character, "Fly! Be Free!"

God bless you Mr. Williams, and your family at this sad time.

We all love you and shall miss you so very much.



* * *



Many thanks to Bryan, Tony, Terry, Steve and Michael for taking the time to contribute to this endeavor. And for you for reading.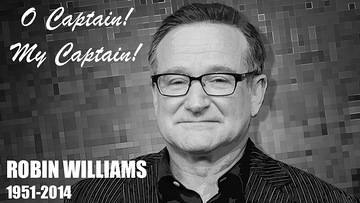 If you, someone you love, or even somebody you just know in passing is suffering from severe depression and might be possibly contemplating taking their own life there is help to be found if you're willing to look for it. Please call the National Suicide Prevention Hotline at 1-800-273-8255. If you do, you may help advert yet another pointless tragedy and save a life.
comments powered by