SPOTLIGHTS
Ask 411 Movies: Expendables 4, Expendabelles
Posted by Chad Webb on 08.25.2014

What can Expendables 4 do to improve the franchise? Would Linda Hamilton be a dream cast memeber for The Expendabelles? Why do we have DVD and Blu-Ray region codes? All that and more covered this week in Ask 411 Movies!







































An "Ask 411 Movies" column would be nothing without questions, so please toss them my way. Why should you ask me instead of using Google? Well, perhaps I'll tell you something you can't find there, or maybe you just like my conversation and soothing words. You can post any questions or thoughts below in the comments section, email me at cthomaswebb@gmail.com, or send me a tweet using the links below:













---




What I Watched This Week



I kicked it into high gear with the movie-watching this week. I just need to find time to get my thoughts down on Letterboxd. In theaters I saw Lucy, which was a lot of fun, and Sin City: A Dame to Kill For, which I was mixed on. As for rentals, I saw Need for Speed, was I was also mixed on. The car chases and the cars themselves are neat, but the plot is forgettable. Aaron Paul does his best though. I saw Grand Piano, which was solid and Muppets Most Wanted which was also pretty good, though not as good as its predecessor.

If want to know more about my movie tastes, check out my page on Letterboxd by clicking right here. Also, make sure to look at all the great articles and writers at 411, particularly in the Movie-zone because that's where I predominantly am, but all of the zones.


Deaths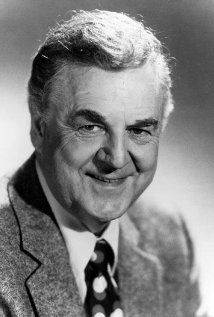 Don Pardo passed away on August 18, 2014. He dies in his sleep at the age of 96. Pardo was an American radio and television announcer whose career spanned 7 decades. He is most well-known for Saturday Night Live, a job he held for 38 seasons, from the show's debut in 1974 to his death in 2014. He also worked on The Price is Right, Jackpot, Jeopardy! and the NBC Nightly News in their early years. Pardo was the on-duty live booth announcer for WNBC-TV in New York and the NBC network on November 22, 1963, and he was the first to announce to NBC viewers that President John F. Kennedy had been shot in Dallas, Texas. He had retired from NBC in 2004, but stayed on as the announcer of SNL at the behest of Lorne Michaels. He was inducted into the Television hall of Fame in 2010. He is survived by five children.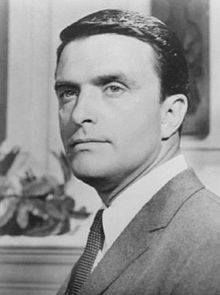 Ed Nelson died on August 9, 2014 of congestive heart failure. He was 85 years old. Nelson was an American actor best known for his role as Dr. Michael Rossi on the series Peyton Place. He worked with Roger Corman on various B-movies: The Cry Baby Killer, A Bucket of Blood, Teenage Cave Man, and Attack of the Crab Monsters. He had guest roles on numerous television shows: Maverick, Wagon Train, Black Saddle, Have Gun – Will Travel,The Rebel, Johnny Ringo, Gunsmoke, Tombstone Territory, Laramie, Bonanza, Stoney Burke, The Dakotas, The Rifleman, The Fugitive, The Twilight Zone, The Outer Limits, Perry Mason, Mission: Impossible, and Redigo Nelson was also an active member of the Screen Actors Guild, as well as the Academy of Motion Picture Arts and Sciences. He is survived by his wife, six children, and fourteen grandchildren.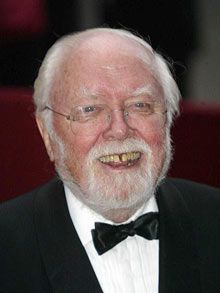 Richard Attenborough passed away on August 24, 2014. He was 90 years old. Attenborough was an English actor, film director, producer and entrepreneur. He was the President of the Royal Academy of Dramatic Art. He won two Oscars as a director and producer for the film Gandhi. He also won four BAFTAs and four Golden Globes. He is perhaps best known for his acting roles in Brighton Rock, The Great Escape, Miracle on 34th Street, and Jurassic Park. He also directed A Bridge Too Far, Magic, and Chaplin. He is survived by his wife and 3 children.

In case I forgot to mention a notable death this week, you can always peruse the list yourself by clicking here.



Questions Before the Questions





Q:

Why do DVDs have "region codes"?
--Fabio



A:



The short answer, money. Regional restrictions commenced in 1997 as DVD technology was in its infancy. By the way, this has nothing to do with the NTSC and PAL formats. That's different technical mumbo jumbo. Region codes are digital barriers that divide the world into six areas, created by the US-based DVD Copy Control Association to protect publishers and distributors.

In other words, if a film is released on DVD in the US in April, but won't hit U.K. theaters until July, the U.K. distributor can rest easy knowing that the box office take in the U.K. won't be tainted by a swarm of U.S. DVDs hitting the market over there.

Here's a quote from film and TV producer David Kittredge: "The codes were developed at a time when people were largely on dialup. Nobody really thought to download a full movie in 1997. And there were still a lot of rolling release dates."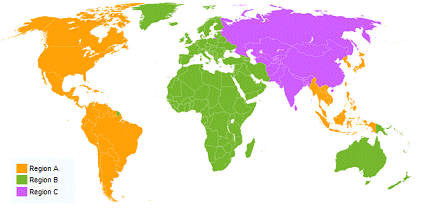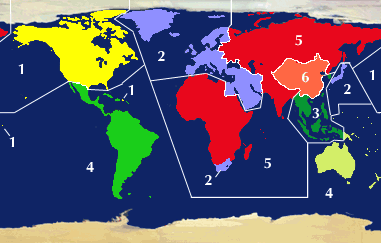 But as the years have gone by, times have changed. Movie release dates are nowhere near as all over the map as they once were and any Joe Schmoe can own a Universal/Region Free DVD player for cheap. And in case you wanted to know, studios opted for a simpler three-region method for Blu-Ray, but that is largely for decoration as more than 70% of BRD are region free. HD-DVDs are region free also.

Despite a lack of sufficient reasoning for this system to remain in place, the fact is, it will not be eradicated completely because A) studios feel better knowing that something is in place and B) the old approach won't be trashed until a new one can implemented. Of course now that downloads and streaming are replacing discs, most studios are supporting UltraViolet, a digital-rights system that allows people to play a title on up to 12 devices. But to get those you almost always have to buy the Blu-Ray/DVD combo pack, unless you purchase straight from iTunes, which gets into picture quality, etc. I digress.



The State of Action Heroes



With The Expendables 3 disappointing at the box office a second week in a row, what has been known for quite awhile has suddenly become abundantly clear to the world: classic action heroes are a dying breed. The Expendables 3 still has money to make in theaters and via DVD/Blu-Ray sales, and so forth, but regardless of what occurs in future weeks/months, the perception is that this was a bomb. What makes that significant is the caliber of cast attached. None of them are as bankable as they once were, but when you take Sylvester Stallone, Arnold Schwarzenegger, Jason Statham, Mel Gibson, Wesley Snipes, Antonio Banderas, etc., put them together and still can't get where you want to financially, it is a sign of doom for the actioners of old.

I've talked about this before, but I grew up on these sort of action flicks, so I love watching them. I even enjoy watching the bad ones. So I praise and spread the gospel about any action vehicle the veterans make a great deal because I've known for years now that once these guys are done, there will be few to take their place. That's not say we have no young stars, but let's face it, not many of them have the charisma and level of manliness to carry the genre long term. Will the death of this type of actioner happen soon? Doubtful. It will peter along for a couple years or so with the likes of Liam Neeson and some of the stars in The Expendables franchise keeping the torch lit.

It will be sad to seem them go, barring a surprise spike in popularity of course. But audiences just do not want this type of action movie anymore. Comic book adaptations rule the box office landscape now and don't get me wrong, I like them too, but I prefer a mixture. "Variety is the spice of life" my father always told me. He was talking about dating, but I digress. What we have now is a heavier emphasis on CGI, visuals, and story and less on the action itself or the star. For that to dominate the box office frontier and the heroes who inspired me as a youngin' to fade away is somewhat of a depressing thought. And yes, I know that The Expendables series uses CGI, but my point is it's not the focus there. Good old-fashioned shootouts, explosions, and fist fights are. I know what many will say. The times they are a-changing Chad and you need to get with the picture. I am. I love action movies in general and will still go see the Planet of the Apes films and anything Marvel or DC puts out, but I truly feel like this is a case of "we don't know what we got till its gone."



The days where viewers put their trust in their favorite star and go see that actor's latest effort whether it looks good or not have basically disappeared. And it's not just a problem with action movies either. You could get into a whole new discussion on why it's harder to get people to go to the theater: prices, annoying people, bad selection, etc. The reason I cling to a mixture of action is because much of the most popular franchises raking in millions take themselves very seriously. That CAN be fine, but all the time? Give me a cheesy action pic with bad one-liners, outrageous stunts, tongue-in-cheek humor and a predictable storyline any day. The response of "sometimes you just want junk food" applies here. That's me though. I know I'm in the minority and that's ok with me. It might be weirder if that was the ONLY brand of action I cared about. It's not, but during a rainy day, those are the titles I tend to pop in the player.

Let's examine for a second why The Expendables 3 did not bring swarms of people to theaters. First of all, a great many critics and people in the film industry were probably rooting for The Expendables 3 to fail. Why? These geezers are old news right? As far as critics go, they have never liked action films of this ilk. They love to bash them and have for years. You will hear people say that in the case of The Expendables 3, there was a waning interest in the series: franchise fatigue. Well, it's a given that this is a new era and young moviegoers did not grow up with Sly and Arnold as I did. However, in terms of what the previous installments made in their opening weekends, I do not believe franchise fatigue is a valid reason. Yes they made 3 films in a short period of time, but the folks who like that sort of thing couldn't care less how quickly or not they movies are released.

The Expendables 3 disappointed financially in my mind for two main reasons: the rating and piracy. On paper, from a financial standpoint, opting for a PG-13 rating made sense. Why? Because every other action movie featuring one of the stars from The Expendables on their own, did not meet box office expectations: Sabotage, Bullet to the Head, Escape Plan, Parker. I could go on, but you get the idea. If you're Stallone and Lionsgate, this is worrisome so you decided for a PG-13 rating in hopes of luring in more viewers. A nice thought, but what that did was piss off the loyal viewers who want the hard R material. Again, perception is everything so when people see anything lower than an R, it must mean the movie is tame and lame. So the majority probably figured, I'll wait to rent this, or I'll skip it. In actuality, The Expendables 3 was not affected that much by the PG-13 rating from a quality perspective.



Remembering that Sly & Lionsgate wanted to draw younger viewers, the second problem The Expendables 3 faced nixed that plan. A DVD quality copy of the film leaked online and Variety reported it in late July, about 3 weeks before the film hit theaters. Any curious young viewer, and probably a bunch of the loyal older ones, didn't hesitate to check the movie out on the Internet, avoiding the price tag that irritates moviegoers these days. But naysayers have trouble blaming piracy. "Viewers who wanted to see the film would pay to see it anyway" they said. "There's no accounting for how much piracy affects the box office" many argued. That's true in some cases, but this was a DVD-quality copy. Come on, wake up. You don't have to be concerned about blurriness or seeing the entire screen over some dude's head. This is crystal clear video and it's FREE. Take the rating and piracy issue and combine them and that's a substantial blow.

I don't buy the excuse that it was marketed poorly and I don't think stiff competition was a huge hurdle either. I have read some articles that point the finger at Mel Gibson, whom many people still perceive at box office poison in light of all the scandalous incidents he's been involved in over the past 10 years or so. That's possible, but ehhh. The fact is, there are multiple reasons for the money letdown of this specific title, but the bigger picture proves that the action genre is undergoing a transitional period. Westerns were once the go to action flick once upon a time. Not anymore. The same will be said for vintage 80's actioners on the horizon. What can we do about this? Well, make sure to support these flicks by paying to see them legally of course. But my idea is to go out with a bang, which leads to the next section…



Dream Casting for The Expendables 4 /ExpendaBelles



I have loved brainstorming about Expendables dream casts since before the first film was released. We talked about them on the 411 Movie-Zone podcast all the time. I'll do it one last time here. Before The Expendables 3 was released, The Expendables 4 & 5, not to mention the female spin-off The ExpendaBelles was announced. Will they still happen? We shall see, but if they do the studio can't afford to play it safe or be cautious. Throw everything at the wall. Go nuts. Make the movies as if they will be the last. Carpe diem.

*If I were hired to write and/or cast The Expendables 4, here is my rough sketch.



Go for an R-rating or even NC-17 - The PG-13 experiment failed, so why try again? Gore, carnage, blood, blow shit up. That's what the doctor ordered damnit!

Go Asian or Go Home - Sly has been courting Jackie Chan for the franchise for both the first sequel and this recent one. Give him what he wants. Make him the central villain and bring in other martial artists like Iko Uwais (The Raid), Tony Jaa (Ong Bak), Donnie Yen (Ip Man), or any number of others would we be awesome. Choi Min-sik (Oldboy) was in Lucy. See what he's doing. Have Jet Li switch sides and become a bad guy. This would rock.

Play Down the Young Expendables (Or Get Rid of Them) - I'm fine with Rousey, but the biggest criticism with The Expendables 3 was that no one cared about the newer, younger members of the team like Glen Powell, Victor Ortiz, and Kellan Lutz. And if we are axing them, see if The Rock, Samuel L. Jackson, Nicolas Cage, John Travolta, Vin Diesel, Mark Wahlberg, Sean Bean, or Matt Damon want in. Steven Seagal and Kurt Russell already voiced their opinion on the franchise and are not interested. Whatever to them.

More Cameos/Supporting Roles for Old Guys - Harrison Ford was great in his part, as was Willis, so bring in Pierce Brosnan, and whoever else will take the money: Clint Eastwood, Tommy Lee Jones, Hulk Hogan, Carl Weathers, Denzel Washington, Jesse Ventura. Entice Sean Connery out of retirement. This whole "the cast was too bloated" whining is bs. That is precisely what makes this franchise great.

Bring Back Mickey Rourke - Tool is a superb character and was one of the highlights of the first film. More knife throwing with Christmas. More tattoos and motorcycles.

Let Stallone Direct - Anyone who has seen Rambo or the first Expendables knows that Sly has a style of filmmaking all his own. He does not skimp on blood, includes cool music, and well, he's just better than Simon West and Patrick Hughes, all due respect to them. If not him, then Gareth Evans…because The Raid. I'm reaching I know.

>>>>>>And if by a wacky turn of events, a fifth installment comes to pass, hire The Rock as the villain (he said he wanted to) and have the group go head-to-head against the CIA who feeds them missions. That would be intriguing.



*As for The ExpendaBelles, the first choice, Sigourney Weaver has evidently declined, so that makes the field tougher to choose from. As for storylines, I've heard it might involve a split of the Expendables team, with the female leader being an ex-wife of Barneys. That works.

If we're assuming that the female team will have members with similar roles to of that of the men, here is who I would cast:

Linda Hamilton - If Weaver is out, you need a leader choice that makes sense, not to mention a name that will draw Without a convincing action heroine taking charge, this project is doomed before it starts. Now, I would say Angelina Jolie, but I feel like she would scoff at this series. That leaves Hamilton, who would be terrific.

Milla Jovovich/Kate Beckinsale - Jovovich has been kicking ass and taking names in the Resident Evil series since 2002. Beckinsale is cut from the same mold in the Underworld universe. Either one would fill the Jason Statham role perfectly.

Michelle Yeoh - If we're looking for an eclectic, multi-racial group, Michelle Yeoh would be outstanding. She has action credentials for sure: Tomorrow Never Dies, Crouching Tiger Hidden Dragon, Supercop. Back-ups would be Lucy Liu, Maggie Q, or Ziyi Zhang.

Michelle Rodriguez/Zoe Saldana - These two have plenty of A-list work on their plates, so the chances of them signing on to this probably aren't very high, but either one would be fantastic. Both are known for tough-chick roles so this is a natural fit.

Cynthia Rothrock - When it comes to B-grade martial arts films, Cynthia Rothrock has been a bad-ass queen since the mid-80's. She's still doing her thing in films like Mercenaries and Badass Showdown. I'm sure she'd be all for a project like this.

Lucy Lawless/Rhona Mitra - She was Xena: Warrior Princess. She was in Spartacus, Battlestar Galactica, and a movie called Bitch Slap, which I need to see. Rhona Mitra is very underrated and not necessarily a household name, but she's hot, tough, and it would be highly entertaining to see her in an action movie like this. She was in Doomsday, Shooter, and the TV series Strike Back (which you need to see) just to name a few.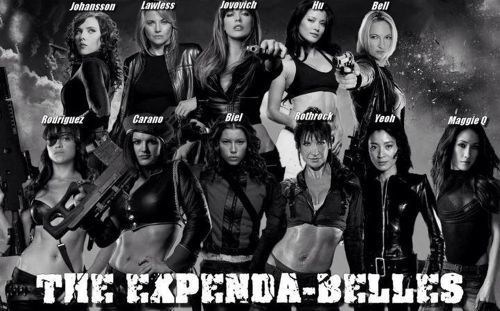 Sarah Michelle Gellar - The Buffy actress is a popular choice upon perusing dream casts for this film among forums. I concur. And her show (The Crazy Ones) was cancelled, so I'm sure she could use the job.

Uma Thurman - Uma has been one of those women you don't want to mess with most prominently in Quentin Tarantino flicks, but she also did Paycheck, My Super-Ex Girlfriend, and Batman & Robin (we won't count that last one). She could be the Gunnar Jensen easily.

Pam Grier/Helen Mirren - I realize Mirren is an Oscar winner, but she did Red and Red 2 for goodness sakes. She would be fabulous in a part akin to Bruce Willis or Harrison Ford. The same goes for Grier, whose resume speaks for itself (Jackie Brown, Coffy, Foxy Brown).

Gina Carano - Carano was great in Haywire and Fast & Furious 6, and she already has a B-movie (In The Blood) under her belt. Plus, since we still don't know if she and Rousey will tangle in an MMA octagon, it would be cool to see them do so on the big screen.

Famke Janssen - If they want a female for the villain role as well, this is the logical way to go. Lena Headey would be effective too. How about a duo? Both women are matchless when it comes to being evil and I can totally see one of them being associated with this film.

*I could rattle off names forever. Jamie Lee Curtis (True Lies), Demi Moore (G.I. Jane), Vivica A. Fox (Kill Bill), Jodie Foster (The Brave One), or Zoe Bell (see below) might also fit. If you have any suggestions, feel free to let me know!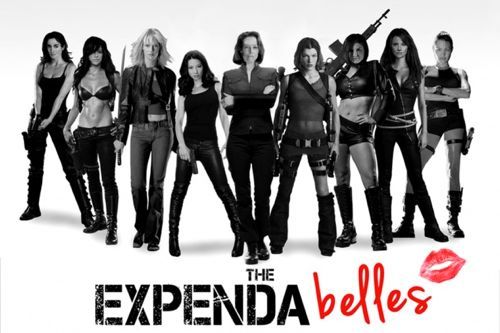 Quick Shot: Pierce Brosnan



This week we see the arrival of The November Man in theaters starring Will Patton, Olga Kurylenko, and Pierce Brosnan. And so here are 5 Brosnan performances that you absolutely must familiarize yourself with before checking out the upcoming film.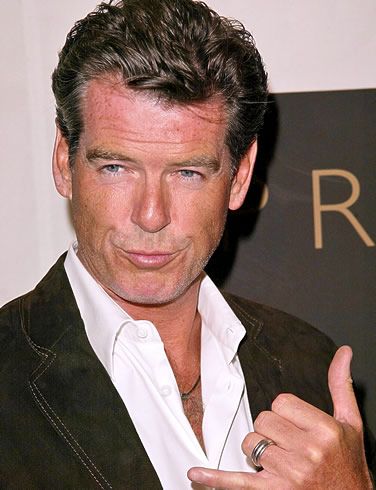 1) GoldenEye
2) Mrs. Doubtfire
3) The Thomas Crown Affair
4) Remington Steele
5) The Matador



--Thanks to Misty for my banner.

"The plural of Chad is Chad?"
--From the movie Recount

comments powered by