SPOTLIGHTS
411 Fact or Fiction Movies/TV: The Stand, The Emmys, Sin City 2, More
Posted by Ben Piper on 08.29.2014

Were we surprised by Sin City: A Dame To Kill For's box office failure? Would Matthew McConaughey make a good Randall Flagg? Would we watch a Minority Report series? 411's Trevor Snyder and Michael Weyer debate these topics and more!




Hello! Welcome once again to the web article that consistently asks the most pertinent pop culture questions of the day, Fact or Fiction! As always, I am your host Ben Piper.

This week we've got Trevor Snyder and Michael Weyer here to help us out on this endevour. Let's see what's on their noggins…




The November Man won't be a very good action thriller.



Trevor Snyder : FACT This is a tough one, because I really don't know a whole lot about the movie. I'm not familiar with the source material (a series of spy novels), nor have I even watched a full trailer. I've seen a couple TV spots, none of which wowed me in any way. And the early reviews have been pretty underwhelming. Still, I do like Pierce Brosnan, and the idea of getting to see him play a spy again seems intriguing. There is also the recent news that the company that made the movie has already begun pre-production on a sequel, which is probably a case of counting your chickens before they hatch, but might also suggest they really beliebe they have something here with this franchise. Still, at the end of the day, I have to go with "fact," simply because it seems like this movie is flying in way too under the radar to make any kind of significant impact, and I have to believe that if the movie really was a winner, the company would be putting just a little more muscle behind its release. I'd say the safe bet is that this will just be a bland, inoffensive and ultimately forgettable thriller.-

Michael Weyer : FACT It's the last week of August, the dead zone for movies and a time to dump off the crap stuff. It's a shame as the idea of Pierce Brosnan doing a darker take on Bond is fun and the action looks intriguing. But the plot seems generic, the old "student vs teacher" bit done numerous times before and hasn't really been marketed that well either. It's a shame as there was potential in it but right now, just doesn't look that memorable, just a few weekends and then it's off to collect an audience on Blu-Ray or such.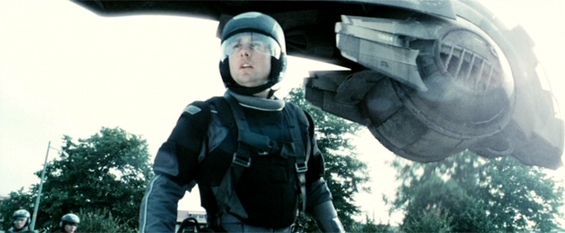 You'd check out a TV show based on Minority Report.



Trevor Snyder : FACT Damn right I would...as long as the talent involved (both behind and in front of the camera) seemed worthy of the project. Minority Report is one of my favorite modern sci-fi movies, and probably the last Spielberg film I unabashedly love from beginning to end (even if I would have preferred a more downbeat ending, I still enjoy what was offered instead). And while I think the movie did a great job with the story, I definitely believe there's still a lot more potential territory to explore, whether the show is an adaptation of the same tale, or a brand-new story set in the same universe. I've been very pleasantly surprised by a number of recent series based on cinematic properties (Bates Motel, Fargo, Hannibal), so I see no reason to believe a talented group couldn't make this one work, either. Bring it on.

Michael Weyer : FACT I would have been doubtful a few years ago but given the way movies you thought would never work on TV (Bates, Hannibal, Fargo) have become major hits and worked wonderfully, I'm more open to this. The entire "predict crimes before they happen" concept is delicious and the near-future setting can work even better. It'd be good if it tackles the moral implications, how right is it to prosecute people for what they might do and the slippery slope that leads. If they can avoid the mass conspiracy thing that robbed the movie of its joy, the series can really work well and do justice to its terrific concept for a fun ride.




Matthew McConaughey would be a brilliant choice to play the villainous Randall Flagg in the big-screen remake of The Stand, but you doubt it'll come to pass.



Trevor Snyder : FACT This is one where I really hate the answer I have to give, because quite honestly I don't think it's that far out of the realm of possibility. Flagg is a tremendous character that McConaughey could really sink his teeth into, and I certainly don't think it's the sort of project that he would consider beneath him. It sure sounds like those involved are going out of their way to make this feel like a real prestige project. The central villain in a big-screen adaptation of what is arguably Stephen King's most beloved novel is definitely high profile enough for McConaughey, even in this post-Oscar stage of his career. So why am I saying "fact?" Simply because ever since I heard about this casting rumor, I have been incredibly excited about it, and have pretty much convinced myself that McConaughey is in fact the best choice in all of Hollywood to assume the role. And that's a bad sign, because - quite frankly - it seems like anytime I get excited about a potential casting rumor regarding the adaptation of a favorite book or series of mine, it never comes to pass. That's not to say I always end up hating who is cast - but I still have a seriously bad track record for actually getting to see the actor I was initially convinced has to play the part. If I'm this excited about McConaughey as Flagg, I just have to start preparing myself the likelihood that it won't happen, because that just seems to be my track record.

Michael Weyer : FACT Oddly, a few years ago, I'd have said McConaughey would have been the perfect Stu Redman. But now, with his terrific Oscar push, the man is finally becoming the terrific actor we all knew was in him and would be an inspired choice for this role. True, to me, trying to cram this epic into one two-hour movie has lots of flaws but McConaughey would be a good pick. The man has used his wholesome looks and nature well in the past but his dark side (which was shown on True Detective) can be freaky as hell and I'd love seeing him as the bad guy. But that charm works for Flagg, the devil who sways others to him and can win over movie-goers as well. While I'd much prefer an HBO epic series adaption, even in a smaller version, McConaughey as Flagg would make a new version of The Stand a damn good watch.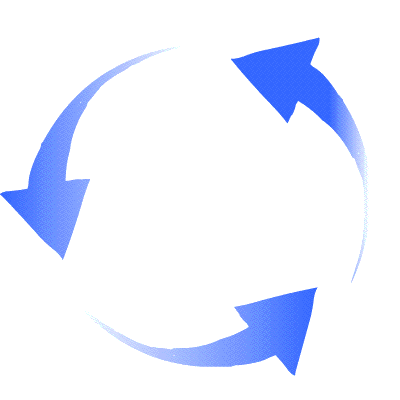 SWITCH!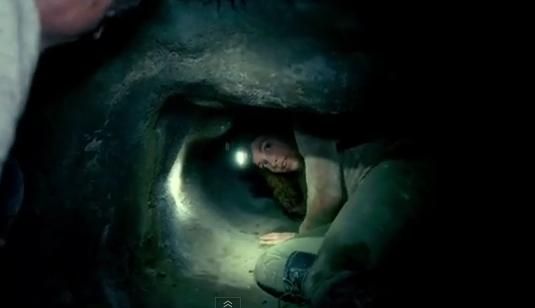 As Above/So Below will be a better than average horror movie.



Michael Weyer : FICTION I'm pretty much sick to death of the entire "found footage" trend as it is and this isn't doing anything to stop that. Yes, catacombs of Paris promise some fun but the trailers are the same old stuff we've seen, students in a scary dark setting, lots of shadows, screaming of stuff we can't see, frantic expressions, it's been done before. Maybe it will surprise but personally, I just don't see it being more than another horror movie that might have a decent opening weekend but fade away to join all the others as these things blur into each other too much for any real impact anymore, a shame given how true scares are too rare these days.

Trevor Snyder : FICTION I'm with Michael here. The "found footage" aspect is what kills this one for me, as it's a gimmick that has clearly run its course, but it's taking way too long for the studios to realize it. And it's too bad, because as Michael also pointed out, this movie has a genuinely creepy location and a premise that seems like it could result in a fairly scary movie under the right circumstances. Having seen a number of boring trailers for the film, however, I can't say I'm optimistic those circumstances were met. This just looks like bland trash.




You were surprised by the box office failure of Sin City: A Dame To Kill For.



Michael Weyer : FACT I know the reviews were poor and that it wouldn't be as big a hit as the original. But I figured that, if not number one, it would at least open with double digits rather than its ultra-poor take. The title has some following with comic fans, plenty of originals from the first (Alba, Rourke and others) and surely the idea of Eva Green naked in 3-D would have pulled some movie-goers in. I really thought this would be the last hit of the summer and its total bombing out of the gate I didn't expect. A shame as it wasn't as bad as some say it was, deserved a bigger audience another blow against the once-great clout of Frank Miller

Trevor Snyder : FACT I'm not surprised that the film bombed, but I am surprised at how spectacularly it bombed. I don't know if anyone was expecting that. I never really believed the film had a chance of matching the original's success - I'm friends with a lot of hardcore moviegoers, and of that group only one person showed even a slight interest in seeing this movie (and when he did, he said it sucked). Even though all of us were fans of the original when it first came out, there has always been something about this follow-up that just looked off. It doesn't have anything to do with how long it took to come out - an excuse I don't really think you can rest on given the success of 300: Rise of an Empire earlier this year. It was more that the laziness of this production came through in every bit of footage we saw before the release. It just didn't look as visually compelling as the first movie. Even so, I thought there would be enough nostalgia at play here to at least give it a respectable opening weekend. When I saw the final numbers...well, I'm sure I wasn't as surprised as those involved with the film were. But still...damn.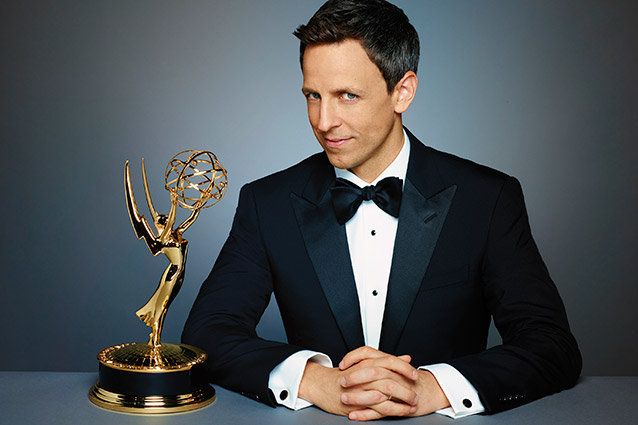 You were mostly pleased with this year's Emmy Winners.



Michael Weyer : FICTION Now, I am happy that Breaking Bad went out in style with multiple awards for Drama, Gunn and Paul and quite happy Cranston got one last Emmy rather than hearing yet another "awright, awright, awright" speech from McConaughey. Also pleased to see Julianna Marguiles take Actress Drama for the fantastic season of The Good Wife. But the comedy side sucked away all that pleasure. Even the most ardent fans of Modern Family have to be sick of it winning still over far funnier shows and Burrell took the award meant for Braugher. I love Julia-Louis Dreyfus and she's fantastic on Veep but really, Amy Pohler is more than overdue for her Emmy by now. Also love Allison Janney but she's a bit too crass on Mom to deserve it over Chumskly or the Orange ladies. The worst, of course, is yet again Jim Parsons wins for Big Bang Theory, a performance that got old a long time ago and should have gone to either Louie C.K. or Macy. Nice to have Cumberbatch win for Sherlock but Lange and Bates were a bit too over the top to be really Emmy worthy. Overall, just reminds you how set in their ways voters are and really wish more winners would take their names out of contention in the future (how many damn statues do you need?). One can hope that with Bad ending, we get new blood in the drama categories at least but for this year, no real joy in wins, just a lot of "oh, them again?" which is never a good thing.

Trevor Snyder : FICTION You mean I was mostly pleased with last year's Emmy winners? Look, it's not like I expected anything different, as the Emmy Awards have always completed my annual "major award shows that don't really mean anything" trilogy, along with the Grammy's and the Golden Globes. But the Emmy tradition of just getting set on awarding the same shows and performers year after year - and ignoring what is truly buzzworthy every year - is getting ridiculous. Unlike Michael, I was pulling for McConaughey (nothing against the fantastic Cranston, but McConaughey's work in True Detective was once in a lifetime type stuff), but that was far from my biggest problem. Like Michael, I had more issues with how much of the comedy portion went (Jim Parsons? They're just messing with us now, right?). And I also have a hard time accepting Allison Tolman not being rewarded for her incredible work in Fargo. Heck, for that matter, I'm still not over Tatiana Maslany not even being nominated for Orphan Black...again. So, now, I wasn't pleased with either the majority of the winners or just how sadly predictable the entire evening was.

And there you have it. Trevor and Michael and in unanimous agreement! Thanks to them both for playing, and see you all again next week!
-BP



http://www.twitter.com/411wrestling
http://www.twitter.com/411moviestv
http://www.twitter.com/411music
http://www.twitter.com/411games
http://www.twitter.com/411mma




comments powered by