For many, to become a Playboy Playmate is a life's dream. Stephanie Branton is one of the select few who accomplished that goal and is looking to do great things. The 24-year-old, first-time model from Newfoundland, Canada, appears on the cover of Playboy's September 2014 issue, and is featured inside the magazine in a 10-page pictorial as Playboy's Playmate of the Month (issue on newsstands and iPlayboy.com now, with additional photos available at www.playboy.com/stephaniebranton).

Growing up in the small Canadian town of Conception Bay, the blonde beauty always dreamed of becoming a model. "Some people back home said I couldn't do it," she says. "I just knew inside that if I took a leap of faith and worked hard, I could make this happen. I never gave up." Stephanie did some portfolio-building work in Toronto, and then moved to Los Angeles two years ago to chase her dream. After posing for Playboy.com, she was asked to test for Playmate and the rest is history. "This is by far the biggest thing that has ever happened to me. It's beyond my wildest dreams to be both a Playmate and on the cover of Playboy. And it is my perfect coming-out as a model, because the pictures make it look like I'm here and I'm ready!"

Miss September is an avid hiker, animal lover and former high school hockey cheerleader. Stephanie was nice enough to answer some questions for 411mania.com.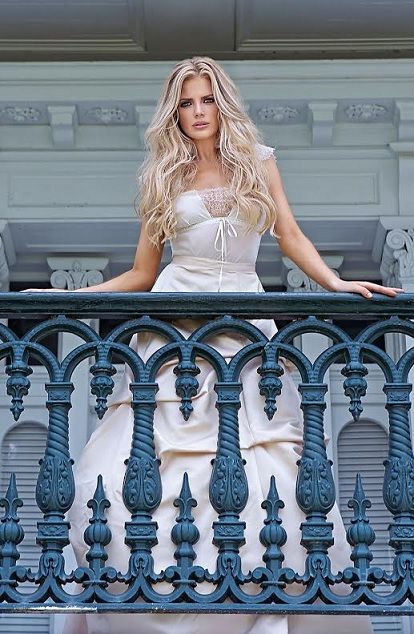 Photo Credit: Playboy/Josh Ryan



Steve Gustafson: Hi Stephanie! Thanks for your time. First, I read that you're a first time model! What prompted you to give it a try?

Stephanie Branton: It was always my dream growing up to be a model, but coming from a small town in Newfoundland, Canada I didn't think it was possible; there are not many opportunities to model there. I knew that I would regret it if I didn't try so I moved to Toronto. I did some local modeling there and got the opportunity to come to LA where I made connections at Playboy and it all snowballed from there !

Steve Gustafson: Very cool. Looks like you put in the work to make it happen. You went right for the top with Playboy. How was the photoshoot? Were you nervous? Excited?

Stephanie Branton: I felt ready. I had always wanted to be a Playmate and I honestly feel like I worked for that day my whole life. I gave it everything I had! I was a little nervous in the beginning but everyone on the crew made me feel so comfortable and confident it was easy to relax and just enjoy the process!

Steve Gustafson: That's one of the most consistent things I hear when I interview Playmates. The professionalism and the ability to put you at ease. When you learned that you were going to be Miss September, who was the first person you called?

Stephanie Branton: The first person I called was my mom. She is my best friend and biggest cheerleader and I couldn't have done it without her love and support. She always supported my dreams no matter how far away they seemed to be. She made me feel like I could do anything I wanted. To me, this was a accomplishment for both me and her!

Steve Gustafson: That's awesome! It's always good to hear someone has the support of their family. So how has your life changed since since becoming Playboy's Miss September?

Stephanie Branton: It's been such a blessing and a dream come true. It reaffirms in my heart that I am on the right path, and I just want to keep going! I want to continue modeling and start acting, and continue working on being successful for myself and my family!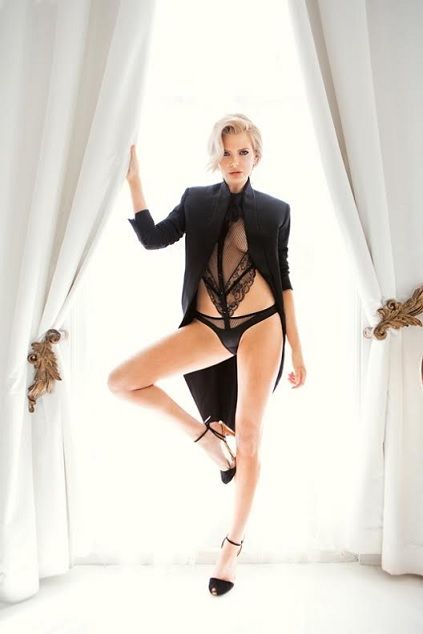 Photo Credit: Playboy/Josh Ryan



Steve Gustafson: Nice. I read that some people back home in Newfoundland, Canada said you couldn't do it and now, here you are. What do you have to say to anyone who has a dream and encounters doubters?

Stephanie Branton: I would say to them "Never ever give up!" and "Don't let anyone tell you what you can and can't do!" I encountered many people who told me I wasn't cut out for the modeling industry. But I knew inside that if I worked on myself and my craft, I could reach my dreams and I could do it. Those who told me I couldn't just added fuel to my fire and made me more hungry for success.

Steve Gustafson: I can only imagine what it felt like to prove those doubters wrong. What does Miss September like to do for fun and unwind?

Stephanie Branton: I love hanging out with my puppies! I have two: Milo and Cali. They are my life! I go hiking with them and with friends, as well as enjoying the sun on the beach. It's how I like to unwind !

Steve Gustafson: I'm a dog guy so that's very cool. OK, since we cover Movies and TV shows here at 411mania, I have to ask you some related questions. I know you're busy but do you have any TV shows that you must watch?

Stephanie Branton: I love the Food Network! Cooking is not my specialty...YET! I am trying to learn! I get so many ideas from watching all the cooking shows and cooking competitions!

Steve Gustafson: (Laughs) I'm sure you'll easily become the next great Playmate chef! Maybe we'll see you on the Food Network someday. What about going out to the movies? Some of your favorites?

Stephanie Branton: I love going to the theater! That's something me and my mom would do all the time back in Newfoundland together! It's definitely more fun seeing a movie in the theater anddddd the popcorn doesn't hurt either! I love the classics like Can't Buy Me Love and Sixteen Candles.

Steve Gustafson: Can't Buy Me Love! Nice! What's next? Goals for 2014?

Stephanie Branton: My biggest dream would be to be Playmate of the Year! I want to keep representing Playboy and being a brand ambassador for them! I want to keep modeling and even start acting! I feel like this is just the beginning and I'm just getting started !

Steve Gustafson: Absolutely! What's the best way for fans to keep up-to-date on your career?

Stephanie Branton: Twitter: @stephbranton, IG: @missstephaniebranton, and Facebook: Stephanie Branton

Steve Gustafson: Awesome! Alright, thanks so much again and all the best to you!


Photo Credit: Playboy/Josh Ryan