SPOTLIGHTS
Arachnophobia (Blu-Ray) Review
Posted by Tony Farinella on 10.02.2012

The spiders are back and this time on Blu-Ray! Are they still creepy?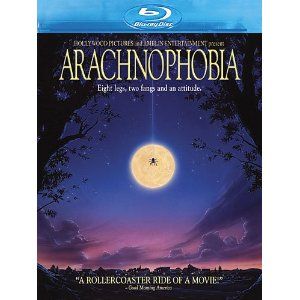 Arachnophobia is a film that scared the crap out of me when I was growing up and for good reason: Spiders are creepy as hell. The film got under my skin and stayed with me and for a long time, I was scared to put my feet in my slippers out of free of having a spider in there that would bite me. Now, as an older adult, I see the film as more of a comedy than real-life drama. Itís amazing what growing up does to you and how it changes your perspective on whatís really scary. Itís still unsettling, but itís not quite as effective.

Jeff Daniels stars as Doctor Ross Jennings, who has moved his entire family to a small town with the idea of taking over as the physician in town. When the older doctor that was supposed to step aside pulls a Brett Favre and decides to keep being a doctor, Ross is in a bad spot. It doesnít help his reputation when a venomous spider appears and starts killing off the local residents. Ross starts to become known as doctor death, as it is assumed he is responsible for everyone dropping dead. Little do they know, itís a spider thatís traveling at a rapid pace throughout this small town.

Arachnophobia is a self-aware horror comedy that knows itís a comedy but also knows when to focus on the creepy factor with the spiders. Itís directed by Frank Marshall with great tension, humor, and some solid acting from the cast which also includes John Goodman in a humorous turn as a super serious exterminator. My problem with the film is the script, which is incredibly predictable and lame. I know the film is not meant to be taken all that seriously, but it involves characters behaving in stupid ways to enhance the story.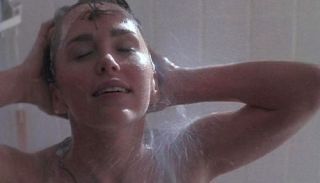 After a while, I just started to become annoyed with the film, as everything was unfolding a little too conveniently. I wanted to scream at the television as things that were clearly obvious were lost on the characters in the film. It was becoming irritating and tiresome after a while and I just gave up on the film as I knew where it was going to go from point A to B and so on. The final sequence when everything hits the fan is quite impressive and nicely shot by Frank Marshall. Itís a shame that the screenplay didnít do the rest of the film justice.

Blu-Ray Info: Arachnophobia is released on a single disc Blu-Ray from Buena Vista Home Entertainment on 1080p high definition widescreen (1.85:1). For a film that is twenty years old, this transfer is quite impressive in picture quality. There are no grainy marks on the picture and everything looks clear but not entirely bright. For a film this old on Blu-Ray, it looks about as good as expected. The sound is in English 5.1 DTS-HD Master Audio and Spanish 2.0 Dolby Digital with subtitles in English, French, and Spanish. The sound is on target when the tension rises and mellow when itís needed for the talking moments.

Special Features:

Production Featurette (2:48): This is a pretty cheesy special feature that was put together when the film was being made and talks about spiders and our fear of them. It also talks about the film itself and making it.

Frank Marshall Featurette (3:10): This special feature focuses on Frank Marshall and his directorial contributions to the film.

Venezuela Sequence (1:29): This talks about the opening sequence of the film.
The 411: Arachnophobia does not hold up after all these years, Iím sad to report. When I watched the film, I was a young kid, so it toyed with my fears of spiders and really got inside my head. Now, years later, I look at the film as a decent comedy/horror flick that is pretty forgettable when it's all said and done. The Blu-Ray is a pretty impressive transfer for a film that's over twenty years old, so that's one good thing about this release.

Final Score: 6.0

[ Average ]

legend
comments powered by