SPOTLIGHTS
Homeland: The Complete Second Season (DVD) Review
Posted by Michael Weyer on 09.13.2013

Showtime's Emmy winning hit avoids a sophomore slump with another year of shocking twists and turns to spotlight one of the best shows on TV.

Homeland the Complete Second Season
20th Century Fox Home Video
629 Minutes




While they've had a few buzz-worthy series over the years like Dexter and Weeds, Showtime has always lagged behind HBO when it came to hit dramas that also raked in the critical accolades. That changed big time in 2011 when Homeland debuted and instantly found itself topping lists of the best TV shows of the year. The awards have poured in, back-to-back Golden Globes for Best Drama, the Emmy for Best Drama and both Globes and Emmys for stars Claire Danes and Damien Lewis. With all that push, the second season had a lot to live up to but for the most part, it does. It may not be the near-perfection the first season was but still packs stunning twists and turns alongside fantastic writing and a killer pace to lay a solid claim to being one of the best shows on television today.


The Series

The season begins six months after the first-season finale. Carrie Mathison (Claire Danes) has left the CIA, now teaching English to Arab citizens and getting her troubled bipolar mind back on track. She's surprised by a visit from her old ally Galvez (Hrach Titizian) who's there on behalf of Carrie's former CIA boss, David Estes (David Harewood). Carrie doesn't want to listen to them but when her mentor Saul Berenson (Mandy Patinkin) comes over, Carrie does listen to how a source in the Middle East wants to come over but will only talk to Carrie. Meanwhile, Nicholas Brody (Damien Lewis) is now a U.S. Congressman with his wife, Jessica, (Morena Baccarin) enjoying the life of politicians. Brody is approached by Vice-President William Walden (Jamey Sheridan) who's planning a run for President and wants Brody to be his running mate. This, of course, is just the opportunity Brody wants in order to continue the work of terrorist mastermind Abu Nazir (Navid Negahban). Soon, Carrie's mission puts her into deadly danger but the discovery of the video Brody made before his planned suicide bombing in the first season comes to a surprising source and launches a dramatic turn of events for everyone.

As with the first season, it's hard to talk more as the joy of the series is watching the shocking twists and turns unfold. Suffice to say, the show takes an incredibly bold move in episode three, one you never thought they would so soon in the series' run. Indeed, when the video of Brody is first found, you think for sure that whoever gets it will be killed fast and the tape lost but it doesn't work out that way. It sets up the long-awaited showdown of Carrie and Brody that truly feels on fire, the electricity sparking through the set. This leads to the fifth episode, which may well be the best of the entire series, tightly shot and brilliantly acted to enthrall you. The push of the first season was the question of whether Brody truly had been turned or if the troubled Carrie was simply paranoid. Even now that we know the answers, the way the show plays with our expectations gives it a vibrant energy that few other shows can match.

It's probably inevitable that this momentum can't last and even Homeland can lose its brilliance. That sadly does come up in some of the later episodes with too much time given to Brody's troublesome children, Chris (Jackson Pace) and Dana (Morgan Saylor). Dana, in particular, gets an idiotic subplot involving a hit and run accident that's more distracting than the worst of Kim Bauer's plots on 24. Also, the ability to swallow your disbelief at some actions in later episodes gets higher with Brody sneaking around right under everyone's noses with poor excuses and some mugging. It's a shame as when the series hits the high notes, it is amazing. Attempted raids, tense surveillance, emotional interrogations, the series has all that but is always rooted in the emotional core of its truly troubled characters.




Danes and Lewis are the reason you remain enthralled as each reminds you why they are award winners. Danes wisely shows how Carrie starts the season broken, her confidence shaken and confessing to Saul that she can no longer trust herself as she thinks she was wrong about her certainity of Brody. Her push back to her old self is fun to watch but Danes still shows the constant inner struggle of Carrie, how she handles her condition, which can be a blessing in letting her piece together clues "normal" minds would miss but also prone to bouts of hysteria. Lewis continues to show his own wire act, balancing Brody's calm outer demeanor with his own inner turmoil, still haunted by his captivity and working against his country even as he blieves in Nasir wanting to teach America a needed lesson. A great early sequence is when he confesses to his wife how he's converted to Islam and erupts when she throws his Koran on the floor. When he buries it, she's happy but he confesses to his daughter that he's saving it after it being desecrated. His work in episode five deserves another award and even when things get a bit crazy later in the season, he grounds it with a performance that has you rooting for him, even when he does stuff you know isn't right. The bond of the actors is wonderful, two shattered souls leaning to the other to be whole, culminating in a scene where they actually try to see if they can be lovers, telling themselves it can work out even though we all know it's only a fantasy of their harsh lives.

The supporting cast continues to do well, particularly Patinkin whose world-weary Saul gets more to do as he handles the hunt for Nazir and helping Carrie on her investigations but also a running subplot of tracking down a woman from his past that showcases more to his drive (and gives a nice guest turn for Oscar winner F. Murray Abraham). Baccarin shows more depth as Jessica, enjoying her life in Washington and doing her best to shine such as using a panic attack by Brody to push a program for war vets. She also still feels the temptation of Mike Faber (Diego Klattenhoff), Brody's best friend who Jessica was having an affair with when they thought Brody was lost. Baccarin backs her beauty with steel in several spots, showing her husband's not the only fighter in the family. While you may roll your eyes a lot at their antics, the kids are still good actors with Saylor able to give an edge to the cliché "teenager over her head" plotline. Also, Nagahban is great as Nazir, confident and charming to convince you how he was able to win Brody to his side and always a step ahead. Rupert Friend is Peter Quinn, a CIA analyst who, of course, is far more than he seems and comes to the spotlight majorly in later episodes. Finally, Zuleikha Robinson has a fantastic presence as Roya Hammad, an international journalist who's Brody's contact with Nazir, her friendly demeanor hiding an ice-cold manipulator determined to keep Brody under their thumb.

The production values are still great, including several scenes shot on location in Israel and a vibe that makes you feel you really are seeing the inner workings of politics and intelligence, good and bad. The jazz motif used in the soundtrack gives it a unique pace that carries the series through highs and lows. It may drag a bit in spots at the mid point and an episode that plays far more action than usual. However, the finale is sheer genius with a shocking twist you really don't see coming that changes the course of the entire series. So while not as near-perfect as its first season was, the sophomore year of Homeland still delivers more thrills and drama than most shows on television today and watched back-to-back, is one of the best thrills you can imagine.

Rating: 9.0 out of 10.0






Video

Showtime lags a bit behind other cable channels when it comes to spiffy presentation but this isn't too bad. 1.78:1 widescreen works well for the series, from the settings of Washington or Israel to the various interior sequences, it all comes through quite crisp. You can see details in backgrounds and it enhances such bits as interrogation scenes and the powerful emotional sequences. Perhaps not the best out there but still very good to match the series.

Rating: 9.0 out of 10.0


Audio

Dolby Digital 5.1 with subtitles in English and Spanish. The soundtrack is crisp and good for the dialogue-heavy series but also captures the ambiance of Middle East city scenes as well as tense moments in the woods and gunfights. The musical score is also carried along great to help pull you into the series and enjoy a fun experience.

Rating: 9.0 out of 10.0


Bonus Features

Sadly, even being the jewel in Showtime's network crown doesn't spare Homeland from the channel's tendency to skip on DVD features. No audio commentaries this time around, a real loss and only a half dozen deleted scenes of no real importance.

Return to the Homeland: Filming in Israel (7:52) shows the filming for Carrie's Middle East trip in the country. It was a homecoming in a way as it was an Israeli series that inspired Homeland and creator Gideon Raff enjoyed going to the nation for real. We see the shooting of a protest scene and how tense things are there was shown when a passerby saw the actors, assumed it was a real anti-Israeli protest, and tried to attack them. But they mostly put over the beauty of the land and how it's such a fantastic setting for a great show.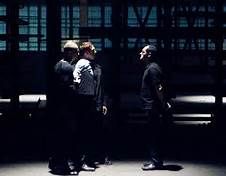 The Choice: The Making of the Season Finale (15:41) details the big end to the season. Obviously to be watched after you see the episode as spoilers abound but they touch on how Carrie and Brody are the emotional heart of the show and their trip to a cabin dramatizes their delusion of a normal life together. A major scene was to be shot in a parking lot but they worried it would give away events for onlookers so moved to a secured abandoned factory. It goes into why they made the story decisions they did and what it means for season 3. If you're as blown away by the finale as most fans, you'll enjoy seeing how a key turning point for the series came to be.

The Border (1:40) is a short scene that showcases set-up for season 3.

A Super 8 Film Diary by Damien Lewis (11:06) is the actor's "homage to 70's film." He shows footage from his old camera of shooting scenes from the finale, goofing about on set, how he handles his off-time and fun with cast members. Short but still a good look at how the Emmy winner injects some levity onto a tense series.

Rating: 7.0 out of 10.0
The 411: It's not as near-perfect as its first season was but Homeland still provides more fantastic turns and drama than almost any other show on television. Ignore the subplots of Brody's daughter and you have a fascinating study of the human condition as Danes and Lewis turn in stunning performances backed by unexpected twists and great writing. The finale is a true stroke of genius and while the extras could have been more plentiful, we get insight to how it all came together. Viewed in one go, this season is a textbook on how to properly make a great series and why Homeland more than deserves any accolades it gets.

Final Score: 8.5

[ Very Good ]

legend
comments powered by