SPOTLIGHTS
The Americans - The Complete First Season (DVD) Review
Posted by Michael Weyer on 02.14.2014

FX's retro spy drama captures a great period with great leads for one of the best espionage dramas in quite a while.

The Americans the Complete First Season
20th Century Fox Home Video
572 Minutes




It's an old standard of television: When something becomes a hit, others will want to copy it. So when Homeland erupted as a critically acclaimed Emmy and Golden Globe-winning smash, it's no surprise other networks jump on the idea of "terrorists among us." But leave it to FX to put their unique stamp on the idea with a drama that mixes period piece, espionage thriller and human study to create a truly fine drama that gives an intriguing view of the spy world from "the other side." Aided by a pair of terrific leads and nice turns, it provides some real spy thrills with an interesting retro feel for one of the better series of last year.

The Series

It's early 1981, just after the inauguration of Ronald Regan as President. In suburban Washington D.C., Phillip (Matthew Rhys) and Elizabeth Jennings (Keri Russell) are the typical American couple, working for an insurance/travel company, caring for their kids Paige (Holly Taylor) and Henry (Keidrich Sellati). In truth, however, the two are deep cover KGB operatives, specially trained to be inserted and blend in perfectly with American society, not speaking Russian at all, sent to spy from within. With the Cold War heating up again, they're thrown for a loop when their next door neighbor Stan Beeman (Noah Emmerich) turns out to be an FBI agent out to look for Soviet spies.




It's a simple concept but, as ever, FX does wonders broadening it up. The "marriage" between Elizabeth and Phillip is mostly one of convenience, set up in the 1960's and sent to the States together, even their kids are just part of the cover. They're both ruthless if need be, not above killing for their duty and expert at disguises while also willing to sleep with other people to help their jobs. But there's still a strange bond between them, the two finding new depths when they try to help their former trainer out of the country but not sure if it will work. This leads to the brilliant twist: While Elizabeth is stone-cold loyal to the Motherland, Phillip is realizing America really isn't all that bad, even the poor class having more amenities than the USSR does. He's even considering defecting but when Elizabeth reveals their trainer raped her years ago, an irate Phillip kills the man with his bare hands. This ironically sparks new passion between the couple, both aware that feelings are a dangerous thing for their line of work.

The writing of the show is top notch, perfectly capturing this era of American history. Views of Regan may differ in the U.S. today depending on what side of the political spectrum you rest but as the series shows, the Soviets honestly thought Reagan was a lunatic ready to start WWIII. That's brought up big time in the fourth episode, which centers on Regan's shooting by John Hinckley. Seeing Secretary of State Al Haig's infamous "I am in control" speech, Elizabeth assumes this is a coup as that's exactly what would happen in Russia and wants them to relay to Moscow that Haig is about to get the nuclear "football." Phillip puts his foot down, telling Elizabeth they can't jump to this conclusion as it could lead to war and their argument shows their differences as he snaps over how she could spend fifteen years living with Americans and still not understand they don't act the way Moscow thinks they do. In the end, he's proven right and shows how his American favoritism might actually be a benefit for the duo's job. The best part of the series is how it showcases that the USSR thought themselves "the good guys" in the conflict just as we thought the same of the U.S. and reminds those alive at the time of that nervous air of how WWIII could break out at any time. It's also fun to see how the KGB could be just as bureaucratic as the CIA as one episode has the Jennings trying to stop an assassin the KGB hired but then decided to cancel his job.




JJ Abrams stated that he created Alias off the idea of "Felicity joining the CIA." Russell proves that inspiration right as she dives into the role of Elizabeth with obvious relish. Cold as hell, she uses her wiles to get men into bed to learn info but can also be hard enough to shoot an on-the-fence mole in the head without blinking an eye. She's skilled at things such as hitching a ride in the trunk of a car to plant a bug and manage to walk right out of the FBI parking lot with no one noticing. It's the harsh talk with Phillip that wins you over, Elizabeth so convinced the Soviets are the ones in the right, America is weak and won't take any talk of possible "treason." But she has elements such as how she had a long relationship with American contact Gregory (Derek Luke), the two having an affair when Elizabeth was pregnant with Paige. Phillip is less angry about that and more the fact Elizabeth allowed herself to open up to Gregory on their missions and it's clear Elizabeth hates the idea of showing such weakness. A big scene later is how she talks to Gregory about coming to Moscow, discussing the culture and history there and it's clear she's truly blinding herself to the problems the USSR has to do her duty. There's also the touch of Elizabeth realizing how her kids consider themselves Americans and teaching them a history and system she secretly hates. Russell really deserved Emmy consideration for the role of an amazingly complicated woman trying to handle the conflicting aspects of her life.

Rhys matches her quite well, Phillip also an expert at disguises and seduction but incredibly brutal such as his manhandling of a gang member involved in a case. His newfound feelings and openness to Elizabeth is intriguing, such as when she seduced a military contractor and is brutally whipped in bed. Seeing the marks, Phillip is ready to attack the man and Elizabeth has to cool him down, telling him the mission is more important than marital vows or feelings. They also have to handle things like when a fellow deep cover agent is killed and they discover he had a secret wife and child, having to keep her out of the FBI's hands. It's stunning seeing these two together, so perfect as a team on the spy game but realizing a marriage takes a lot more work. Not helping is their new KGB supervisor, Claudia (the always fantastic Emmy-winner Margo Martindale) who's more blunt about how the two have to stop acting the happy couple and actually get to their jobs. Their relationship is tested as they reflect on how modern American couples can split up and mull a divorce while Phillip gets more involved with Martha (Alison Wright), secretary for FBI supervisor Frank Gaad (Richard Thomas), who thinks Phillip works elsewhere in the government, their steamy romance for info getting more complicated and deep as the season goes as you wonder if Phillip truly cares for Martha or just using her after all.

The idea of "FBI agent living next door to spies" may seem cliché but it's helped by Emmerich's performance as Beeman. At the start of the show, his FBI colleagues like Chris Amador (Maximilano Hernandez) scoff at the whole "spies among us" thing as just a ghost story but new supervisor Gaad believes it totally and is intent on hunting them down. When the Regan shooting occurs, it takes a while for the FBI to realize this wasn't a KGB hit, just a nutcase as they race to find the truth. Beeman has a tough time with his wife, Sandra (Susan Misner), who's not happy about his moving the family to hunt for spies but he does his best with the work, including turning Nina (Annet Mahendru), a secretary at the Soviet embassy, to be his own spy. She gives another outlook on the Regan shooting, relaying how worried the Soviets are about this and listening to Congressional aides complain about Haig's actions just fuels the "this is a coup" theory that was growing for a while. Beeman presses her more to prove her worth or he'll bust her for illegal immigration so she goes as far as to pleasure the KGB head in Moscow to get info, with Beeman feeling unsure of how far to go for his job. Ironically, he and Phillip have a growing friendship, Phillip insisting to Elizabeth he's just getting info but clearly liking having someone outside his family to bond with.




The series captures the time perfectly with old-school recording devices and great seeing a spy series set in the pre-cell phone/internet era (such as how Phillip and Elizabeth send messages to Moscow with a massive radio antenna set in the woods that's as cutting edge as 1981 KGB got). We get fun bits like how they use a "hidden needle in umbrella" to poison a young man to blackmail his mother to bug an office and their unique partnership at work. Elizabeth is the more ruthless of the duo such as shooting a security guard who simply caught the two in the wrong place at the wrong time while it's clear Phillip is worrying more about their kids. The teens are well cast with Paige acting up a bit and Elizabeth realizing the KGB never taught her to handle an American teenager. There's also the bits of them trying to keep their covers straight like when Regan is shot, Beeman and his wife talking about JFK's killing and Elizabeth has to take a moment to act like it affected her as an American. A thrilling episode has them undergoing a brutal loyalty test that ends with Elizabeth lashing out at Claudia wonderfully. On that, Martindale gets more material later in the season with fun disguise work of her own, a chilling drive to this seemingly nondescript woman that makes her arc more effective. Emmerich also gets meatier material as a personal loss drives him to extreme actions and he throws himself into the hunt with relish, unaware he's bonding with his very target while Mahendru balances Nina's worries over being a mole with actual feelings for Stan.

It's true there are some sag points here and there (the plotline of Paige and Henry meeting a stranger) and as standard for a spy series, you have to accept some jumps in logic. But the show works far more often than it misses as the entire '80's setting gives it a better air than a modern-day series. You find yourself forgetting that this is all in the past and the Cold War is decided as you find yourselves rooting for these "enemy" agents on their tasks. Thankfully, the show avoids a lot of "wink at the audience" lines of the future and in fact uses that history well (such as a government worker disillusioned over how the Regan administration is willing to spend millions on a space weapon system that will never even work) to keep you in the moment. The last episode ramp up the pace for a good cliffhanger and with Russell and Rhys' fine performances, The Americans is a trip into a recent past that reminds you just how close the Cold War came to running hot.

Rating: 8.0 out of 10.0

Video

Widescreen 1.78:1, the series has the usual FX slick style but also a nice grain to it to capture the 1980's period. The picture is sharp and clear to capture the details of the time and balancing out both daylight and exterior scenes well. Its mood well suits the series itself and allows you to enjoy the show quite well.

Rating: 9.0 out of 10.0


Audio

Dolby Digital 5.1 Surround Sound with subtitles in English, Spanish and French. As much of the show rests on its dialogue, the sound is quite clear in those scenes, subtitles helping with some of the more talkative moments. Ambient sounds come in well with backgrounds of the city and outdoor scenes and the 1980's music is used well too. Overall, a good audio set to match the presentation.

Rating: 9.0 out of 10.0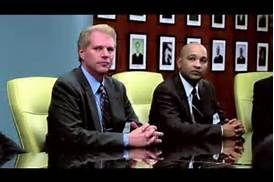 Bonus Features

We have one audio commentary on "The Colonel" with creators Joseph Weisberg and Joel Fields and Noah Emmerich. They open up talking on how Weisberg is obsessed with making the recaps great to propel viewers into the show. They openly talk on fan comments such as how Phillip keeps his wig on while having sex with Martha and how fans can excuse Phillip for his various murders but are angered by how he strings Martha along. Fields thought there would only be a few scenes of people speaking in Russian but it turned out to be recurring through the series and gives props to the actors handling it. Much of the commentary discusses the season itself and especially the finale so spoilers abound. It's a good talk that makes you wish there were more commentaries on other episodes to give more insight to the series

Executive Order 2579: Exposing The Americans (13:20) looks at the making of the series. The order is real, signed by Regan in 1981 directing the FBI to take on KGB illegals and even in 2011, there were cases of Russian illegals rounded up as spies. Joe Weisberg was actually in the CIA for years and used his experience for it, knowing how it feels to lie to those around you and keep onto things. It's jarring to hear Rhys in his natural British accent, both he and Russell enjoying the experience of playing such complicated characters. It turns out all scripts have to be submitted to the CIA for review and that the challenge is capturing this period where war seemed likely at any time. Short but still good showing how the series came about and clicked well.

Perfecting the Art of Espionage (6:14) goes into the training, both Rhys and Russell undergoing a crash course in Russian martial arts to be believable. They also share laughs on the various disguises and feel like real spies with all the quick changes they need to do per episode with the wardrobe department showing how they capture the early '80's style for today.

Ingenuity over Technology (5:07) has Weisberg nailing the key aspect of the show, that so many series today don't work because of the technology and how a cell phone call can solve so many problems. He wanted the show set in this time before the Internet and Stone Age of computers as "the virtual world is not interesting to watch." We get insight to the creation of the old-styled computers and devices and the intriguing point that just as this time began the slow collapse of the Soviet Union, it was also the time the classic American family was coming apart too, adding a new layer to the show.

Finally, a few deleted scenes spread about the discs, nothing too major there. Not bad extras but might have been nicer to have more time to how the show was put together.

Rating: 7.0 out of 10.0
The 411: It may not reach the brilliance of Homeland but The Americans is still a terrific series in its own right. It captures the feelings of 1981 perfectly and showcasing a KGB couple who aren't all that bad is fantastic. Russell and Rhys are amazing in the leads as complicated agents handling a marriage among their missions and the cat and mouse game with the FBI is thrilling to watch. With fine supporting turns, the series overcomes a few slumps here and there to shine well with its finale and more than worth enjoying how an "old-styled" spy drama can provide more action than any of today's high-tech slick shows.

Final Score: 8.0

[ Very Good ]

legend
comments powered by