SPOTLIGHTS
Transcendence (Blu-Ray Combo Pack) Review
Posted by Tony Farinella on 07.22.2014

Johnny Depp leads an all-star cast in the Science Fiction adventure, Transcendence! Is this film worth checking out? Read the review for the full details!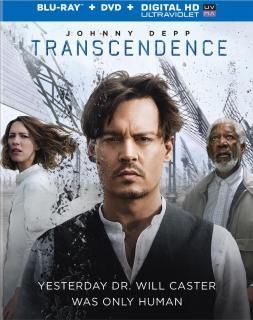 Transcendence is a film that I must admit I was greatly looking forward to and excited about seeing when I heard it was from cinematographer Willy Pfister and had an all-star cast that was headed by Johnny Depp. This movie also featured Morgan Freeman, Cillian Murphy, and Rebecca Hall. On paper, it sounded like it would be a real mind bender and mind twister that would require extreme attention and focus in order to follow, but it would be worth the journey in the long run. Instead, itís a missed opportunity and a dull two hours that I couldnít wait to end.

Depp stars as Dr. Will Caster, a curious mind in the field of Artificial Intelligence, who is working on a machine that combines mankindís collective intelligence with true human emotions. Itís an ambitious project, but if anyone can do it, itís Dr. Will Caster. However, when he is shot, he is forced to upload and record his own mind to a supercomputer. However, with great power comes great responsibility, and will he use this responsibility for good or will he become a completely a different person than the one those around him have grown to know in the past?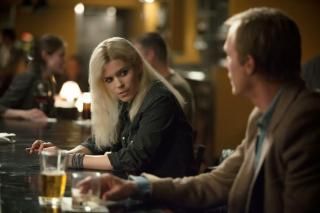 The problem with Transcendence is that the film isnít all that entertaining and the plot is rather complicated and convoluted. Depp, one of the finest actors working today, really turns in a dull performance and looks rather bored and uninterested in the whole proceedings. Itís a real shame, but his performance holds the film back when it should be picking it up and making it all the more interesting. The supporting cast, which includes Morgan Freeman, Cole Hauser, Kate Mara, and Rebecca Hall, also take the proceedings far too seriously. There isnít a sense of fun or wonder to the film, which really has the potential to be something.

The film is directed by Wally Pfister, who has worked very closely with the great Christopher Nolan. From watching the film, you can see touches of Nolan and the film does have a unique visual style. However, it is lacking in the story department. It doesnít grab the audience or catch their attention. Instead, it simply confuses them and leaves them feeling distanced from the film as a whole. This is a true shame, as there is potential for a good film with something to say, but it just doesnít capture that. Itís a befuddling movie.

In the end, Transcendence is a film that I really wanted to enjoy, but I canít recommend it. Iím really disappointed in Johnny Deppís performance. He looks like heís sleepwalking throughout the whole thing and completely disengaged from the film. The film is all style, but it provides very little substance in the final product. Iíd like to see what this director does in the future and I do think he does have potential as a director. I can see it in this film. There are moments where the film is really well made and put together. Those moments just didnít occur enough for a recommendation.

Blu-Ray Info: Transcendence is released on a two disc Blu-Ray and DVD combo pack from Warner Home Entertainment. The film is rated PG13 for Sci-fi action and violence, some bloody images, brief strong language, and sensuality. It runs at 119 minutes.

Video Info: Released on 1080p high definition 16x9 2.4:1, Transcendence does look terrific on Blu-Ray. Itís a Sci-fi film, so one expects stunning visuals and in-your-face special effects. We get that and then some with this Blu-Ray release.

Audio Info: The DTS-HD MA English 5.1 Dolby Digital soundtrack is also great and easy to hear without any issues. Subtitles are also included in English, Spanish, and French.

Special Features:

What is Transcendence? (05:20): This special feature includes interviews with cast and filmmakers as they explain Artificial Intelligence and the concept behind the movie.

Itís Me, Singularity, and R.I.F.T are quick promos for the film.

Wally Pfister (A Singular Vision) (02:52): This focuses on the director and his unique and one of a kind vision for the film.

Guarding the Threat (02:18): This is a quick debate on the pros and cons of transcendence.

Promise of A.I. (02:34): We learn about the potential of A.I with this special feature.

The 411: Very light on special features and no directorís commentary make this Blu-Ray release a disappointment. The film itself is also a disappointment. However, there isnít a whole lot out right now on Blu-Ray in terms of new movies, so if the film sounds like something you might be interested in; there are worse movies out right now. However, I just canít quite recommend it. Iím big on performances and acting and Deppís performance is just a dud from start to finish. Maybe he knew right away something was wrong with this movie and just couldnít muster up any enthusiasm for it.

Final Score: 5.0

[ Not So Good ]

legend
comments powered by