SPOTLIGHTS
[Movies] Brad Bird and Damon Lindelof Drop Hints About New Disney Film 1952
Posted by Jeremy Thomas on 01.24.2013

Via Twitter pics...

Brad Bird and Damon Lindelof have given the Twitterverse some hints about their new Disney film. As previously reported, Bird is directing 1952 for the studio with Lindelof producing, the plot for which as been kept under wraps. Bird tweeted out the following pictures today: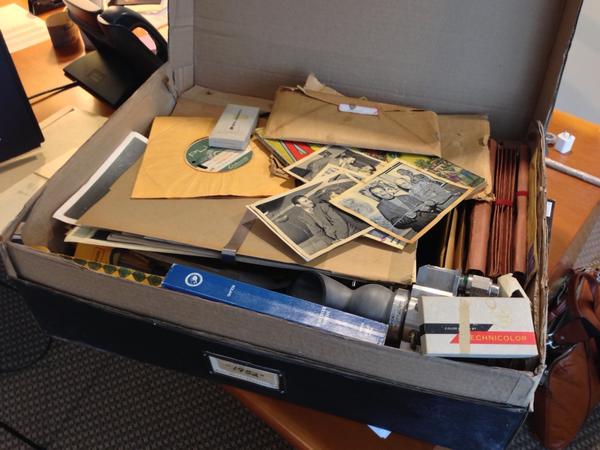 Among the contents of the box are photos of Walt Disney, a .45 record, Technicolor film and what looks to be, if Ain't It Cool is right, a copy of the August 1928 issue of Amazing Stories. That issue of Amazing Stories saw Philip Francis Nowlan's Armageddon 2419 A.D., which was the first-ever appearance of Buck Rogers (then named Anthony Rogers).

It is worth noting that the last anyone heard of a Buck Rogers film it was set to be written and directed by Frank Miller for OddLot Entertainment a few years back, so if they still have that in the works this could well be something different.
comments powered by