SPOTLIGHTS
The Love/Hate Music News Report 05.03.12: Hypocrisy!
Posted by John Downey on 05.03.2012

News and thoughts on Jack White's solo success, Nicki Minaj not wanting children to hear her lyrics, Jessica Simpson finally giving birth, My Bloody Valentine's new album, Demi Lovato possibly judging on The X Factor, Smash Mouth's bassist's legal problems and more!

Welcome to the only music news report that doesn't fuck with Mara Wilson, the Love/Hate News Report! Seriously, I don't. I've got skeletons I don't want let out of closets, man.

I looked up the significance of May 3rd, and as it turns out, today (or tomorrow, if you're reading this late Wednesday night) marks 210 years since Washington, D.C. was organized. I haven't organized my room in almost a tenth as much time. But enough about smelly socks. Nick Krenn's Major Bands, Minor Labels is far more organized than my collection of...anything, really. Oh, and it also contains news about the bands that you should be paying more attention to, as usual. His other column, The Music 3R's, includes a discussion about vagina jewelry. It's almost as horrifying as it sounds. C.A. Bell's Ten Deep looks at the best albums of 1970, not the 1970s, as some folks who didn't read the column but chose to throw their two cents in anyway believed. If he made a list of the best albums of 1990, I think some people would be upset if he didn't include The Slim Shady LP.

I've decided that I should write something everyday for the foreseeable future. Considering my piss-poor work ethic, this ought to be good for a laugh. Anyway...

In this column, I will share eight pieces of news and offer context, levity, and humor where appropriate. The only criteria I have for selecting stories is whether I care about the subject matter or not—important stories that I don't care about will likely be covered in the Banal Minutiae section. I'm a dude in my mid-twenties, so don't expect me to indulge in too much celebrity gossip.

Contrary to beliefs that have been sporadically expressed over the years, most of the writers of 411mania, myself included, don't have the power to moderate comments, so if your comment doesn't make it through, don't take it up with me. Feel free to comment on any of these stories, but I hope that you take the time to express your opinion in more than one sentence. You have already taken time out of your day to read my column (and for that, I thank you)—you can certainly take the time to justify your views.

Anyway, let's get down to business...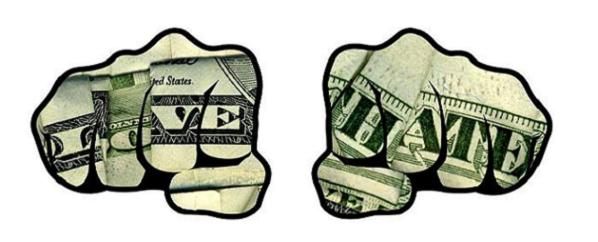 Most news items are from 411 Music's newswire.



Jack White's First Solo Album Takes The Top Spot On The Billboard 200
It's crazy to think that until this week, Jack White has never had an album reach the top spot on the Billboard 200. He made six albums with the White Stripes and two albums with the Raconteurs and the Dead Weather, and the closest he came to taking the top spot was Icky Thump climbing to second place in 2007. I'm not the biggest fan of the guy's music, and I think he entered a slump in 2006 and is only just breaking out of it, but for one of the most prolific musicians of our time to not reach the top of the charts is disheartening, if sadly expected.

Fortunately, White's artistic and commercial slump has come to an end—Blunderbuss, his first solo album as well as his best album in some time, debuted at #1 on the Billboard 200 with 138,000 units sold. It's nice to see that good work is rewarded, and this has been a long time coming for White. The rest of the Billboard 200's top ten is a funny mess, though I have to wonder how many weeks in a row Adele's 21 has spent at second place. She may have set a new record. Someone with more time on their hands than I should check into that.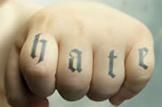 The Most Depressing News Of The Week
I reported on the legal dispute between Smash Mouth bassist Paul DeLisle and his wife Mary a few weeks ago, and how they had accused each other of assault. I had hoped that this dispute would be settled in private, as I saw little good in airing their dirty laundry. Well, those hopes were dashed earlier this week when cell phone footage showing DeLisle attacking his wife was released to several news rags. I would say something about the suspicious timing that this footage was released if it was unclear video or if DeLisle's face wasn't shown.

I've watched the video exactly once, and even that may have been one time too many for my own good, and I don't recommend that anyone go out of their way to find it. If you had the good fortune to miss it, the video starts with someone showing the inside of her bathroom, with DeLisle audibly chewing out and calling her "Betsy". He then enters the bathroom and demands that he give her his cell phone. When she doesn't immediately acquiesce, he attacks her, first by striking her face and then by covering her mouth. The video is less than two minutes long, but his attack leaves her gushing blood from her nose. Some have come to DeLisle's defense, claiming that allegations of a broken nose are invalid until confirmed by a doctor. Sometimes I really hate the Internet.

Another argument others have made in DeLisle's defense concerns Mary not giving him his cell phone, along with allegations that she has been just as manipulative and abusive in the past. Let me make something perfectly clear: there is no excuse for this sort of violence. Hitting a woman is not a mature response in almost any situation, save for life-threatening scenarios. Besides, this footage was taken when they had restraining orders against each other, so for him to even be in the same house as her is inexcusable. Here's hoping that he serves jail time on top of losing custody of his daughter.



Consider this my attempt to "cleanse the palate".









Jessica Simpson Gives Birth To Baby Girl
Jessica Simpson giving birth should be bright news for everyone. For Simpson and fiancé Eric Johnson, the arrival of a healthy baby now gives way to the joys of nurturing the child and teaching it the ways of the world. For the rest of us, it means fewer news posts checking in on how big Simpson has gotten. Most of us know that women usually put on pounds during pregnancy, but if you needed proof, you found plenty in frequent news posts over the past thirty-seven weeks. Then again, if you didn't know this simple fact of life, I don't know that you should be reading 411mania in the first place.

Simpson gave birth to a baby girl, Maxwell Drew Simpson, on May 1. Congratulations to the happy couple, and may their child find a million awesome ways to play down being named "Max".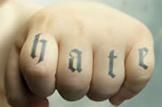 Shit Nicki Minaj Says
"I don't want children cursing. I'm very strict on my nieces and my little brother. They have to listen to clean versions of music. …If you asked any adult, 'Would you like your children knowing every part of your life and speaking exactly the way you speak when you talk to adults?' they'd say no, so I'm a firm believer in children remaining children. …Do people ask Eminem to lose swear words? Do they ask Lil Wayne to lose swear words? Nobody stops them and says 'Would you stop swearing... for the children, please?"

"Oh no! I have become a successful artist, and children might hear me saying naughty words! I won't clean up my act, though, because other successful artists swear, too! WHAT ABOUT THE CHILDREN?!"



NSFW, or possibly humanity.









My Bloody Valentine To Release New Album And EP In 2012
In case the name My Bloody Valentine means nothing to you, let me catch you up to speed. The band put out one of the most acclaimed albums of all time, 1991's Loveless, and faded into obscurity after the follow-up was delayed a million times. In between 1991 and when the band reunited in 2007, lead band figure Kevin Shields played for bands like Primal Scream and Placebo and scored a few soundtracks for Sofia Coppola. It was only during this past week, though, that Shields put a date on when to expect new MBV—specifically, this year.

According to Shields, the decision to complete the album came after comparing demos to old albums that will be rereleased in the near future. Straight from the horse's mouth: "I listened to the stacks of CDs and thought, 'Shit, this is better than the unreleased tracks on the compilation'. I decided it would be insane not to finish it." The EP is the compilation of rare tracks that he was referring to.

Why should you be excited about this? The first thirty seconds of the embedded song should clarify everything: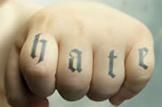 Demi Lovato Close To Becoming Fourth Judge On The X Factor
Not too long ago, I said that firing Nicole Scherzinger and Paula Abdul from The X Factor was a good move, figuring that their replacements couldn't have any less credibility than those two. I really should start expecting the worst more often—that way, everything comes as a pleasant surprise. Demi Lovato, one of Disney's most recent home-made stars, is reportedly very close to signing on to become the fourth judge on the show. Color me underwhelmed.

This isn't because Lovato has spent much of the last year dealing with personal issues—Britney Spears has signed on as a judge, and she's done enough crazy shit to last two lifetimes. My problem is that Lovato is too young to assess what makes a star. She turns twenty years old this August, and her biggest credits are Disney Channel programs and one hit single, last year's "Skyscraper". I'm sure she's a nice girl and all, but I don't know that any contestant on The X Factor would take her advice seriously, and if they aren't, why even have her as a judge?




More Kickass Reissue News
The Mountain Goats will reissue Hound Chronicles and Hot Garden Stomp this June. Both albums were created when the Mountain Goats consisted of just John Darnielle, and both albums were originally recorded on cassette. I'm a fan of the band, and All Eternals Deck was my second-favorite album of 2011, so I'm a fan of this news. Yay for transitive properties.

To top off all this reissue news, six Will Oldham albums will be reissued this June. This includes 1999's I See a Darkness, released under his Bonnie "Prince" Billy moniker, which is one of my favorite albums from the 90's. The reissues will follow the release of Bonnie "Prince" Billy's next EP, Now Here's My Plan.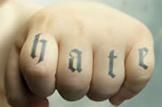 Deaths In Music This Week
Pete Fornatale, a New York City DJ, passed away on April 26. Fornatale was one of the first DJs to broadcast progressive rock song with long compositions on his programs. Fornatale had been in the ICU for over a week following a brain hemorrhage. He was 66.

Charles "Skip" Pitts, a soul and blues guitarist, passed away on May 1. Considered to be one of the founders of soul and funk, Pitts's most recognizable piece of work might be the guitar riff from "Theme From Shaft". Pitts's passing has been attributed to cancer. He was 65.

On behalf of 411mania, I extend my condolences to the friends and family of the deceased.






One Sentence Banal Minutiae
KASABIAN DISCUSS FOLLOW-UP TO VELOCIRAPTOR
No word on if the next album will be called Compsognathus.

KANYE WEST PUTTING FINISHING TOUCHES ON JUSTIN BIEBER'S NEXT ALBUM
Sounds preposterous, but consider El-P's remix of "Baby".

PEARL JAM'S LATEST ALBUM IS 50% TO 75% DONE
Vedder just needs to yodel into a microphone for ten hours and it will be finished.

KELLY CLARKSON CLAIMS TO BE A BAD ACTRESS AND WOULD LIKE TO PLAY ONE ON PARKS & RECREATION
Uh, Kelly, there's a reason why directors cast nice people to play mean characters (casting the real McCoy would be a nightmare to shoot), so even if Parks took a left turn that required someone to play a bad actor, I doubt you'd be in the running.

RAEKWON OF WU-TANG CLAN MAY COLLABORATE WITH NAS ON A FUTURE ALBUM
What a nice gesture, especially considering that Nas hasn't put out a great album in almost twenty years.

BILLY CORGAN SAYS NEW SMASHING PUMPKINS ALBUM IS EMOTIONAL AND EPIC
But only for Corgan.

BEYONCE SAYS THAT RUMORS CLAIMING SHE WASN'T PREGNANT WERE "CRAZY"
Welcome to the Internet.

WIZ KHALIFA ARRESTED FOR MARIJUANA POSSESSION…AGAIN
At least Snoop Dogg knows how to make his weed habit seem amusing and slightly endearing.

BIRDMAN "CREATES" NEW FILM RICH GANG
At last, a heartwarming gangster tale for the whole family!

MA$E HINT$ AT A RETURN TO MU$IC
And not a $ingle fuck wa$ given that day.

---

This is the first week of May, and you know what that means—season finales, snot-nosed brats driving around yelling "Class of '12 is the best!", and Mother's Day. Hey, at least a few good hip-hop albums will come out this month. Also, it means it is time for announce April's Album to Love!

April may have been the best month of 2012 as far as new releases go, as there was practically something for everyone's tastes. Nothing, however, came close to The Money Store by Death Grips. This is my favorite album of the year, and I'm willing to bet that we'll be talking about this album for years to come. I don't know what I can say about it than what I wrote in my review, so check it out if you haven't. It is also this week's playlist, so you have no excuse for not getting in on this shit. Enjoy.



If the widget doesn't work, click here. If the widget doesn't show up, then it REALLY didn't work

Albums To Love
January: Attack on Memory, Cloud Nothings
February: Put Your Back N 2 It, Perfume Genius
March: 4Eva N A Day, Big K.R.I.T.
April: The Money Store, Death Grips

Cheap plug: Earbuddy. Damn good source of music news and views. "Like" it on Facebook, too. I wrote a reviews for Ingrid Michaelson's Human Again, and the latest edition of my other column, "Own It Or Disown It", in which I look at DJ Shadow's The Outsider, is up as well.

And here it is, this week's Video To Love…





THAT'S ALL, FOLKS!
See you in seven...if you're lucky.

National Suicide Prevention Hotline: 1-800-273-8255

Alcoholism And Drug Addiction Hotline: 1-888-268-9124

ASPCA Adoption
comments powered by