The Love/Hate Music News Report 07.12.12: Albums!
Posted by John Downey on 07.12.2012

From Fiona Apples's "The Idler Hand..." and Joey Bada$$'s "1999" to Killer Mike's "R.A.P. Music", Twin Shadow's "Confess", and El-P's "Cancer 4 Cure", 411's John Downey looks at the best albums of the year so far!

Welcome to the only music news report that features no news this week, the Love/Hate News Report! Why? See me in the next paragraph.

I was planning on doing a news report on top of my mid-year list, but, well, that would entail explaining why what Rihanna's father said about how she and that guy who beat up Rihanna should get back together is objectionable, and the only way to do such stupidity justice would be to make a ten-minute YouTube video of me destroying my room, and frankly, I don't have that kind of time, especially since I could use that time expressing my love for what I feel are the best albums that 2012 has seen so far. Besides, Nick Krenn already tackled this story in The Music 3R's, and I don't think that many noteworthy stories have broken since his column went up, so check that out. Jeremy Thomas counted down his favorite albums of the year in The 8-Ball, so if you don't like my list, maybe you'll like his.

Oh, I suppose I could cover one news story real quick. Ahem: celebrities are doing stupid things because most of them are stupid. I hope that suffices. Anyway, let's get down to business...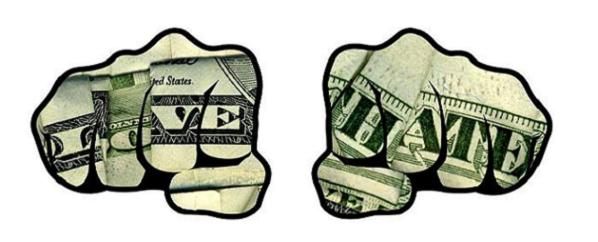 The 2012 "Actually Pretty Fucking Good" Awards

At around this time last year, I took a look at the best albums that had seen release. Most of it was really good, but much of it was displaced or replaced by better albums that came out between July and December. This year, though, I can't imagine how picks #6 through #1 won't be in the same spot come December. Narrowing this list down was very difficult, and I've honestly lost track of how much music I've listened to this year, but I think this list pretty well sums up why this has been a great year.

First, though, some notes:

-This list is not definitive. You are probably not going to agree with all of my picks, and that's fine.
-I have strange tastes. I didn't pick any of these albums to be contrarian or to troll anyone—I really do love all of these albums.
-These picks are based on how I feel about these albums at the moment. My opinion could change about one, or any, of these albums at any point in the next six months, and their placement on my year-end list would reflect such change.
-Some beloved albums didn't make this list, and it isn't because I didn't listen to them. It would take too long to list each instance that this applies to, but let's just say that I didn't care for the latest albums by Dirty Projectors and Japandroids.
-Some albums snuck through the cracks. Either I completely blanked on the latest works by Doseone, Billy Woods, and Aesop Rock or I wasn't able to give each album a listen in time. I'll give those albums (and plenty of other stuff I missed) a chance in the coming months and find places for them on my year-end list if they deserve them, but know that I've liked what I've heard from each album.


#10
1999, Joey Bada$$




Joey Bada$$ is 17 years old. This is important because he was barely out of his infancy when the 90's ended, which was marked by a significant change in hip-hop's sound. I'm not about to go on another rant about Eminem, but The Slim Shady LP and The Marshall Mathers LP came out in 1999 and 2000, respectively, and while Eminem wasn't the only popular rapper in the world at the time, his influence on the genre's sound is undeniable. Lost, though, was the feel-good vibe of much of 90's hip-hop, something I can't blame or fault Eminem for (and perhaps this evolution was necessary for the genre in the long run) but is an aspect of the genre that many folks seem unaware ever existed in the first place.

So Joey Bada$$ raps like 2000 never happened over beats that sound like the turn of the millennium is still a ways off. True, some of the production is repurposed work from the likes of J Dilla, Lord Finesse, and MF Doom, but it blends so well with the original production by members of Joey Bada$$'s Pro Era posse that I can't hold it against him. It helps that this dude can fucking rap, channeling the old-school vibe of a Stones Throw rapper with a 90's mindset—it works, trust me.

Okay, so that's a lot of 90's talk, but 1999 works because the production is great and the rapping is excellent. Joey Bada$$ has a better album in his system, but 1999 is still better than most hip-hop albums that have seen release this year. Oh, and it is free, so even if you don't care for it yourself, you lose nothing in giving it a chance.

(His music is not on Spotify, hence the video here.)





#9
The House That Jack Built, Jesca Hoop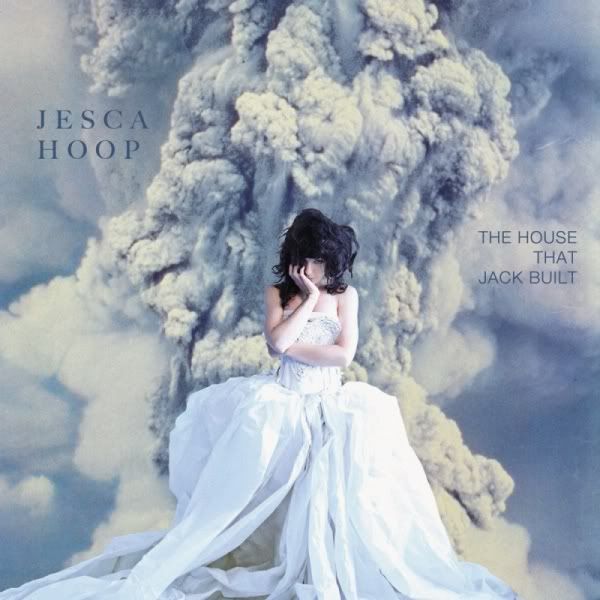 C.A. Bell has suggested that Jesca Hoop is magic. He might be right—she is a singer-songwriter who writes like she could kiss or kill at the drop of a hat, and her backing music suggests Bjork by way of Prince, or perhaps Panda Bear by way of PJ Harvey, or something from Mars by way of something from Venus, or the worst elements of Regina Spektor's music surgically removed.

So, yeah, her music is fucking weird, and by its nature, parts of The House That Jack Built don't work as well as they seem on paper. When it does work, though (and that's most of the time), her music is a sexy beast, and it can be hard to pull yourself away from it. Hoop plays and sings to fit her music, and she does so with such confidence that I don't think she cares about how alluring it is, which makes her sound better in a way that is too difficult to diagram but is undeniable.

To summarize, The House That Jack Built is like all of those lame charting singer-songwriter albums that I hate (those wondering why What We Saw from the Cheap Seats isn't on this list can get the fuck out of here now) but executed in a way that I like. This is usually good enough to get the top spot on my list, but this has been an extraordinary year for music. Hell, this might gain a few spots by December.

#8
Slaughterhouse, Ty Segall Band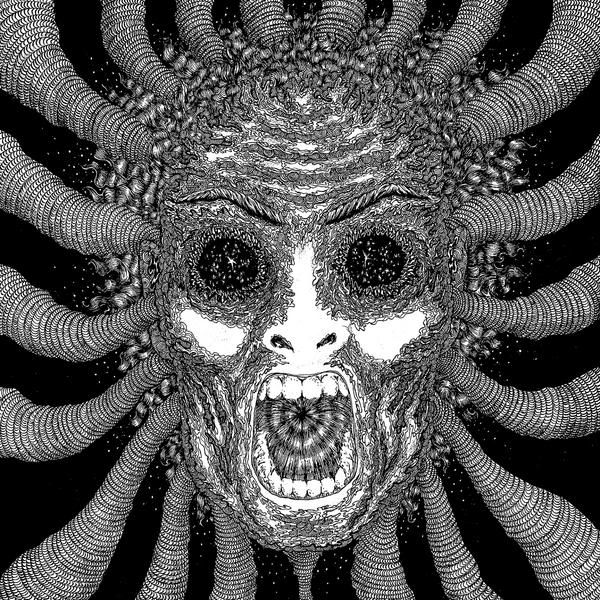 You want to hear a good joke? Okay, here goes: I thought that Ty Segall's Goodbye Bread, an album that was liked by most people who gave it a chance, was boring. For me, the whole thing felt too constrained in its dreamy aesthetic, and though it placed in Earbuddy's 2011 year-end list, it wasn't helped by where I placed it on my ballot. I couldn't be less interested in whatever Segall did next.

…and then he made Slaughterhouse, a brash, loud punk-rock album that sounds like it was made by a couple of kids who overdosed on 4 Loko and have spent their entire lives listening to nothing but classic punk rock albums. There's a definite sense of melody in most of these songs, but all of this is executed as though the band are about to smash down a house with their instruments at a moment's notice. It's fucking awesome.

There have been a few great punk-rock albums in 2012, most notably Cloud Nothing's Attack On Memory, but Slaughterhouse has more excitement, better tunes, and better execution than any other punk-rock album I've heard this year. I'll admit that I've underestimated Segall, and I'm looking forward to whatever he does next—so long as he doesn't make more hippy shit.

#7
Put Your Back N 2 It, Perfume Genius




I've already reviewed Put Your Back N 2 It, and I gave it plenty of praise. I marked it down, though, because I didn't care too much for the minimalist production and I thought some of the writing could have been refined. I gave it an 8.1—a low-end candidate for album of the year in my book—and thought that was that.

On reflection, though…um, never mind. Songs this haunting need production like this. Songs this revealing shouldn't be instantly relatable. Lines like "You never call me baby" (sung as though Mike Hadreas is at the end of his rope) don't need expansion. Compositions like this are almost perfect as is.

Granted, this isn't for everyone. This is an album about love as composed by someone who yearns, and thrives, on it, and there is little release in the backing music. You get to know Hadreas through listening to Put Your Back N 2 It, but you don't know that his story has a happy ending. For some, this can be too depressing, and I don't recommend listening to this album multiple times in one day (maybe that's why I gave it an 8.1). After giving it some time, though, I think this stands as one of the best albums of the year. You might take a few listens for its magic to work, but trust that it is worth it.

#6
Confess, Twin Shadow




I hesitate to take back everything I said about Destroyer's Kaputt, one of my favorite albums of 2011, and I'm not about to here, but I'd be remiss if I didn't admit that Dan Bejar didn't accomplish everything he set out to do with that album. For those late to the party, I've argued that Bejar tried to conjure up a better vision of the world by making an album that soaked in the sounds of what he listened to when he was a kid, which was 80's synth-rock. I maintain that it is a fun album, but Kaputt sounds like a guy messing around with 80's sound, and while that has its appeal, I recognize that it lacks the soul of the music Bejar was imitating, and Bejar didn't exactly put a new spin or distinct identity on the music to make the experiment worth it. Again, I like it, but I hope his next album sounds nothing like Kaputt.

So I guess I should dispel some notions as to why Twin Shadow's second album, Confess, is awesome. No, it isn't good because it sounds like it was made in the 80's. No, it isn't good because George Lewis, Jr., gives himself completely to his aesthetic (note the cover). No, it isn't good because of its cool backstory (the album was conceived after a motorcycle accident).

No, Confess is good—really good—for three reasons. First of all, Lewis has fun with his music—it is almost impossible to not dance to all of this. Second of all, the writing remains accessible and digestible. Every song is about relationships and love, and while I usually shirk at such music (especially when presented from a narrator who is more than a little bit of a dick), Lewis keeps his audience by showing his mortality. This is a better LCD Soundsystem album than anything James Murphy ever made.

Most importantly, though, Confess feels like a product of its time, not something trying to sound like it was made in the 80's. This is a hard detail to explain, but it is almost entirely why Confess succeeds. This is an expression of the love, ethics, politics, and mindset of the 80's, all funneled through some of the catchiest tunes you'll hear all year. That this didn't crack my top five should tell you what kind of a year we've had so far.

#5
BBNG2, BADBADNOTGOOD




I'll admit upfront that the appeal of this album is difficult to explain on the page. To put it simply, BADBADNOTGOOD are a trio of young folks who make jazz, and most of BBNG2 consists of covers of relatively-recent material, including work by Odd Future (Earl Sweatshirt's "EARL", Tyler the Creator's "Bastard"), James Blake ("CMYK"), and Kanye West ("Flashing Lights"). Then again, put anything simply and everything sounds like shit.

See, BBNG2 doesn't feel like an album of covers. You can definitely hear the influence of the original material in these songs, but BADBADNOTGOOD uses these songs as a starting point and expands on the heart of these songs, improving all of them in the process. Even "Flashing Lights" is improved—the band takes the smirking cynicism of the original and turns it into a seven-minute jam involving everything and the kitchen sink. The band's original material sounds constructed from the same deconstruction method, too, and I don't know that one would be able to tell a BADBADNOTGOOD original song from a cover without song titles.

Even all of that is reductive, though. BBNG2 feels like young people attempting to capture their joy for music, and they just happen to do it while transforming the work of others into an improved product. Oh, and it is free, too, so you have no excuse to not check this out. All of this praise, it should be mentioned, comes from someone who doesn't particularly care for jazz.

(This isn't on Spotify, either, hence the video here.)





#4
The Idler Wheel Is Wiser Than the Driver of the Screw and Whipping Cords Will Serve You More Than Ropes Will Ever Do, Fiona Apple




(Note: this is the highest-ranking album on my list that has nothing to do with hip-hop. If this offends you, you may as well stop reading here and get to complaining in the comments section.)

Quick question: has Fiona Apple always been this good? I ask this because I can't hear her previous work without recalling it from the perspective in which I originally heard it. Tidal was hypocritical (lost in the talk of her "this is bullshit" speech is how much effort MTV put into making her seem like an unstable person after that speech), and When the Pawn Moves… was prefaced by countless jokes about how ridiculous that title was. I was just entering college when Extraordinary Machine came out, and truth be told, I didn't care for either version of that album—one was boring, the other was stale, and I've forgotten which version is which.

So, um, has Apple been good and I've never noticed because I've been an ignorant asshole? Because I didn't think The Idler Wheel… was actually going to be any good. I knew that she had chops, but I'm more of a Neko Case fan, indulging in bloody tales of spurned characters over production that one could practice yoga to. Here, though, the writing is brutal, the production pushes Apple's voice to the forefront, and Apple sings like she wants to put every other singer-songwriter out of business. It is all easily accessible, too, to the point that one would have to go out of their way to hate this album, a task that even the writer of a column with the word "Hate" in its title finds pointless.

Believe me, I've tried to revisit her previous work, but I keep finding lacking elements in all of it while The Idler Wheel… shines as a masterpiece. It is possible that this is Fiona Apple's best album, but it is just as possible that this album speaks to folks with an English Degree. I don't know, you should buy a copy of this album and judge for yourself, and then buy a copy for someone else, too.

#3
R.A.P. Music, Killer Mike




Spider-man vs. Superman. Stone Cold vs. Hulk Hogan. Wolverine vs. Gally (don't worry, only three people will get that one). It is tempting to fantasize about matchups between your favorite superheroes, wrestlers, etc., but put any sort of critical thought into how the fight would go down and you'd likely understand why it would absolutely never happen. It isn't helped by the litany of dream matchups that have fallen short of expectations (Goldberg vs. Brock Lesnar, Yoda vs. Palpatine).

So someone decided to arrange a meeting between Killer Mike and El-P. Mike is from the South and proud of it, has been featured on numerous OutKast songs, and puts out better singles than albums. El-P is from New York and kind of proud of it, believes that the end of the world is inevitable but isn't too worried about it, and got Trent Reznor, Cat Power, and the Mars Volta to appear on the same album. It stood to reason that a full-length album consisting of Killer Mike rapping over El-P beats would be a curiosity, but whether it would produce great music was far from a certainty.

Then the album dropped and everyone who had doubted the project (this includes me) ate crow. As it turns out, Killer Mike is a better rapper than we gave him credit for and El-P is more versatile than his frantic production style indicates. Tracks like "JoJo's Chillen'" and "Willie Burke Sherwood" could easily be sequenced into Sir Lucious Left Foot: The Son of Chico Dusty without complaint, and Killer Mike sounds at home on "Butane (Champion's Theme)", a victory lap so similar to El-P's work that the man decides to drop a verse on it. The album works, though, as these songs are the outliers when compared to R.A.P. Music's cogent sound, with the highlight being the one-two punch of "Reagan" and "Don't Die", the former a brief history lesson on the paranoia brought on by the Reagan administration and the latter a story of how such paranoia (and, it should be noted, abuse of power) can manifest itself when one is prodded for too long. Whether one prefers R.A.P. Music or my #2 pick can mostly be boiled down to personal taste, but between these two albums and the #1 pick, this might be the best year for hip-hop in quite some time.

#2
Cancer 4 Cure, El-P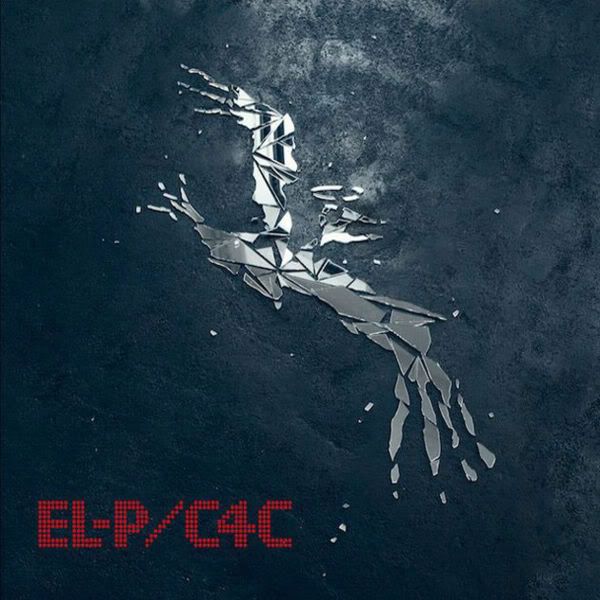 In "diagnosing" and "healing" Garfield, The Comic Strip Doctor noted that simply writing better jokes and storylines wasn't a sufficient solution. The problem, he concluded, was that Garfield was funny so long as its universe was subversive, and that the comic's universe had not changed in some time. In other words, "it's funny [at first] to show [Garfield] as a cat in charge of a human; later, it becomes funny to show his role being subverted", i.e., "it became funny to subvert the Garfield-in-charge paradigm". I bring this up because I think some of these concepts apply to El-P's albums (and extended fiction as a whole, too, but that's a conversation for another day). Company Flow's Funcrusher Plus was his first iteration—the guy who would occasionally give glimpses into a darker world but was more likely to say "I see through pussy like the Invisible Woman". His identity in Fantastic Damage was still recognizable, but he was much more paranoid, and the album's highlights came via its most emotionally-charged moments ("The Nang, The Front, The Bush, and The Shit", "Stepfather Factory"). Then there's I'll Sleep When You're Dead, which didn't mark any sort of change in identity so much as proof that there is still stuff to be paranoid about. Oh, it was a good album, but it felt like a second helping of what came before it. If El-P was to make a new album that would be on par with what came before it, he would need to subvert his character again.

Yes, El-P is still paranoid as fuck on Cancer 4 Cure, but much of the album consists of his paranoid beliefs clashing against the reality of a situation. This is easily apparent on "The Jig Is Up", the funniest love song I've heard in some time and consists of El-P berating and interrogating a woman who expresses interest in him, convinced that she is some sort of spy (follow-up track "Sign Here", then, operates as a hilarious subversion of that situation), but there's plenty more to digest here. On "Works Every Time", El-P takes drugs to deal with his paranoia, only to realize in a moment of clarity that the drugs he is taking is, at the very least, exacerbating his paranoia. "Tougher Colder Killer", at face value, appears to be entirely about the merits of being a tough guy, but a glimpse at the lyric sheet reveals that the song preaches almost the opposite message—there will always be tougher guys out there, with fresh ways of doing in folks who puff their chest out and claim to be king of the world. In "For My Upstairs Neighbor (Mums the Word)", El-P gets questioned by officers who believe that he is responsible for the death of the song's title character, with the punchline being that he didn't do the crime but could point out who did the deed…if he felt like it (which he doesn't).

Damn, I haven't even started talking about the album's sound (though, to be fair, I've already written a review of Cancer 4 Cure). El-P has taken the lessons learned in letting music breathe from I'll Sleep When You're Dead and taken them to their logical conclusion—minutes of music pass without rapping, but with production that sounds like a cross between the Prodigy and Public Enemy, you won't mind it at all. Fantastic Damage is my favorite hip-hop album of all time, but from a strict objective standpoint, Cancer 4 Cure might be a little better—honestly, I'm not the best judge of this as I've been excited for this album for almost a year. In any other year, this would be the runaway pick for album of the year, but it barely beat out my #3 pick and it is easily blown away by my #1 pick…

#1
The Money Store, Death Grips




So…like, fuck everything, you know?

Or, rather, fuck music. We've reached the point where most songs on the radio are almost interchangeable and folks are debating the merits of motherfuckers who sound identical. I'll grant that science has shown that most folks find certain sounds and rhythms appealing, but we've gotten to the point where Flo Rida sounds like Machine Gun Kelly sounds like Nicki Minaj sounds like Linkin Park sounds like goddammit. Music is definitely a science, to be sure—time signatures, etc.—but there's something to be said for emotion. My eldest niece likes Mac Miller. Zombie apocalypse, where are you?

Now, Death Grips can't be accused of lacking in technical ability (they certainly don't sound like a three-man outfit), but their music is almost entirely about emotion. It doesn't matter what MC Ride says on "The Fever (Aye Aye)"—you can feel his anger and desperation. Likewise, I don't know that there is a specific meaning to "Hackers", but I get the feeling that it is about celebrating even moral victories, and I feel as though that's enough meaning. Go ahead and complain about how you can't understand the words to a Death Grips song, I'll go point out awesome music that is played in another language and dare you to dismiss it (man, I need to do a write-up on Cuatro Caminos).

Look, I've already spent a thousand words explaining why The Money Store is my favorite album of 2012, but I'll point out that it is perhaps easier to find material comparable to this album in classic rock and punk than in hip-hop. Go ahead and name one artist who makes music that feels as important as this. No, really, name one in the comments section because I don't feel as though anyone is making music like this (or at least not with this much success), and that's why it is my favorite album of 2012 so far and I don't see anything else knocking it from its pedestal.

Well, except for No Love.

---

And with that, we come to this week's playlist, which consists of samples from the best albums of the year so far. Enjoy



If the playlist shows up as empty, click here to access the playlist directly through Spotify.

Albums To Love
January: Attack on Memory, Cloud Nothings
February: Put Your Back N 2 It, Perfume Genius
March: 4Eva N A Day, Big K.R.I.T.
April: The Money Store, Death Grips
May: Cancer 4 Cure, El-P
June: The Idler Wheel Is Wiser Than the Driver of the Screw and Whipping Cords Will Serve You More Than Ropes Will Ever Do, Fiona Apple

Cheap plug: Earbuddy. Damn good source of music news and views. "Like" it on Facebook, too. I wrote reviews for Screaming Females's Ugly, Childish Gambino's Royalty, and Joe Jackson's The Duke, and the latest edition of my other column, "Own It Or Disown It", in which I look at Linkin Park's Meteora, is up as well.

And here it is, this week's Video To Love…





THAT'S ALL, FOLKS!
See you in seven...if you're lucky.

National Suicide Prevention Hotline: 1-800-273-8255

Alcoholism And Drug Addiction Hotline: 1-888-268-9124

ASPCA Adoption
comments powered by