SPOTLIGHTS
Hip Hop Herald 08.08.12: Mac Miller Sued Again, Lil Wayne Putting Rap On Hold, T.I. Trouble Man Delayed, More
Posted by Bill Wannop on 08.08.2012

News and thoughts on Lil Wayne putting rap on his back burner, Mac Miller being sued yet again, Tech N9ne looking for more high profile guests for next album, T.I. delaying his next album and more!

Welcome one and all to the Hip Hop Herald. The column will deal with anything related to hip hop whether it be underground, mainstream, or the new-age pop infused rap (you know the stuff Timberlake and Timbaland make). We will cover news, opinions, release dates as well as feature some music and of course videos.

Be for we start, be sure to check out some of our exclusive interviews as well as follow me on Twitter.

Exclusive 411mania.com Interviews
M.O.P.
Jedi Mind tricks
Evidence
Slaine
Apathy
Tech N9ne
Atmosphere
Saigon
Swollen Members

News
Mac Miller Sued For $10 Million…. Again



It seems as though the flood gates have been opened for Mac Miller at least as an artist by the name of
Patrick Berlinquette, a/k/a Warm Speakers, has filed suit against Mac Miller, Rostrum Records and DatPiff for stealing his music.

Warm Speakers claims that he wrote, produced and recorded a song titled "The World Around You" in June 2010 and registered its copyright on June 20, 2011. This year, Mac Miller, took his song and copied it for his own song, "Fuck 'Em All" which was placed on his Macadelic mixtape, without Warm Speakers consent or knowledge. The suit alleges that Mac took the chorus – "Get your money (Get your money) / Fuck 'em all (Fuck 'em all)" – and rapped over the track.

Miller acknowledged that he used Berlinquette's song on Twitter in June, but Berlinquette states that he has not been compensated or properly credited for its usage. "Shout out @warmspeakers for the song we sampled on Fuck Em All," wrote Mac.

"[Miller] uses other people's music because it's easier, cheaper, and faster than creating his own," reads the complaint. "Miller seeks to capitalize on the common misconception in Copyright Law that people whose music he takes have no remedy if he gives their music away for free."

Berlinquette claims he was "irreparably harmed, suffered damage, and defendants have profited in an amount to be determined at trial." He is suing for willful infringement; violation of Copyright Law and New York's General Business Law; and is seeking a permanent injunction. He is also suing for damages and seeks to recoup "no event less than $10 million."

This is not good news for Miller and comes on the heels of the $10 million lawsuit from Lord Finesse for a similar situation. This will be very interesting how the courts handle this, as Miller did include the song on a mixtape, which is usually given away for free, therefore there normally is no issue as nobody is making money off the track. However, we live in the digital age, and artists can make money off of mixtape track in the form of charging for downloads as well as though hits to their youtube pages which host the tracks. However these two cases play out will go a long way in determining the future of mixtapes in the digital age of hip hop.

Lil Wayne Puts Rap On Hold… For Skateboarding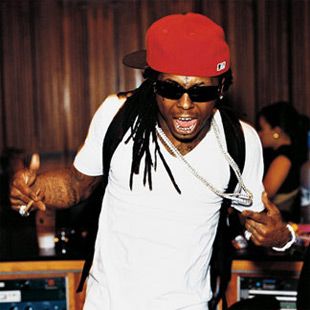 Lil Wayne appears to have found a new love to replace hip hop, and during an interview with DJ Drama, he explained that he may be putting rap on the backburner so that he can entertain his love of skating, justifying his decision by stating that his fans "deserve some peace from me."

"I picked up the skateboard and I thought it would be a hobby, but it's a lifestyle. You have to be fully committed. In order to be fully committed, you have to live that lifestyle. What these young kids say right now, you have to be about that life. I guess I'm about that life," he said. "It's kinda of putting rap on the backburner, that's all. Rap is a taking backseat to skating. That's alright. But I kind of feel I deserve that. … I think fans deserve some peace from me."

Lil Wayne 'break' from hip hop will come after he releases his latest mixtape, Dedication 4.

"I just felt like it was time. I got bored," he said of recording Dedication 4. "Yeah, I mean, being me, I always feel like I ain't done nothing yet, so I'm always looking for the next thing to do. But other than that, it does get pretty boring when it comes to the rapping and stuff. I've done so much of it, I've been doing it since I was eight. I'm going to be 30 in September, and I'm still rapping. So I kind of feel like I'm getting old."

I actually think that this is a smart move for little Wayne, in that he has been at the brink of being overexposed in my opinion. His label had planned to release sequel albums to I Am Not A Human Being and Rebirth this year. I felt that with that much new material in addition to a potential Young Money collab album, fans may start to tire and potentially turn on Weezy. With this break for skating Wayne can come back and stay fresh in the minds of hip hop fans and really make a bigger impact when he does eventually return.

Tech N9ne Looking For Big Collaborations For Next Project



Tech N9ne appears to be starting the recording process for his new album E.B.A.H., and he already has a list of guests he wants on the project. Tech stated that he wants to have Rick Ross, Eminem and Nas, on the next offering, telling AHH that he's got a track titled "Heaven and Hell" on reserve for the Maybach Music Group boss.

"Hopefully we can make it happen. Same thing with [Eminem]," he said. "I've got an idea for Em and I'm trying to make it happen and if he thinks I'm good enough to do a song with then it'll happen."

Tech also has records on reserve for Talib Kweli, Marsha Ambrosius, Waka Flocka Flame and Roscoe Dash. He addressed criticism that he's selling out, but he justifies that he's staying true to his artistry.

"The mainstream is gonna go Tech, motherfucker. The real shit always shines," he continued. "I know I'm not popular enough for everybody and Hip-Hop is a popularity contest. I'm not going to go above and beyond to be the most popular if my lyrics can't speak for me."

While the first batch of guests sound great, the second batch does not really get me excited at all. I think tracks with Tech N9ne and Waka Flocka or Roscoe Dash could be utterly horrible. Their styles just seem to not mesh at all. However, Tech N9ne seems to have a way of getting the best out of people, so those two guests might surprise me. In any event, I am sure that Tech N9ne will not disappoint, and lets hope that he finally is able to grab that collab with Eminem that he has been trying to get for the last three albums.

Gathering of the Juggalos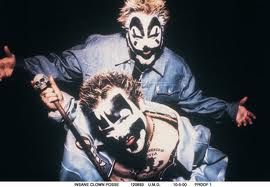 Love it or hate it, the 12th annual Gathering Of The Juggalos is upon us taking place in Cave In Rock, Illinois music from August 8 to 12. The festival hosted by the Insane Clown Posse, packs a great music lineup again this year featuring Game, DMX, Geto Boys, Master P, and recent affiliate Big Hutch (a/k/a Cold187um) of Above The Law. Also appearing are Danny Brown, Slaine, Mack 10, Kool Keith, Prozak, Three 6 Mafia and Kottonmouth Kingz. The festival has hosted some big names in hip hop and were home to the Tila Tequila incident in previous years. The full lineup is below:

Insane Clown Posse
Twiztid
DJ Clay
Cold 187 um AKA Big Hutch
Anybody Killa
Blaze Ya Dead Homie
Dark Lotus
Psychopathic Rydas
Onyx
Danny Brown
DMX
Kool Keith
Slaine
Soulfly
Mack 10
George Clinton and Parliament Funkadelic
Tech N9ne
Fear Factory
Three 6 Mafia
P.O.D.
Prozak
The Game
Geto Boys
Master P
Static X
Kottonmouth Kings
Underground Disciples
Smokehouse Junkiez
Awesome Dre
Raekwon
Mastamindz
Liquid Assassin
Wolfpac
Lil EZ
Project Pat
Claas
So Sick Social Club
Haystak
Sleep Tastes Pretty
King Gordy
The Pharcyde
Bizarre
Swollen Members
Critical Bill
Downtown Brown
Mayday!
Bukshot
Rittz
Project Born
Glasses Malone
Zug Izland
Mushroomhead
F Dux
Motown Rage
Biz Markie
(hed)pe
Rahzel
AMB
Mastamind
Jellyroll
Cognito
Origix and DC
Potluck
Menace II Sobriety
Mars
The Fat Boys
Twisted Insane
Darkness Descends
Warren G
Freddy Grimes
Doe Dubbla
The Dayton Family
Myzery
Lil Wyte
Rehab
AJAX
Insane Poetry

Release Dates & Album Updates



Many album delays were also announced this week, first starting with Kreayshawn's major label debut, Somethin' Bout Kreay, which will now be released on September 18, pushed back from this Tuesday. No real reason has been given for the delay.

Next T.I.'s latest album Trouble Man has also been pushed back with no new date given. T.I. announced that he is trying to determine which of the over 86 tracks he has recorded that he will place on the album.

"Me being the perfectionist that I am, I'm still tweaking and fine-tuning, trying to perfect all parts of this project," he said. "I did, like, 124 songs, and I've narrowed it down to 86 now, so now I have to continue to narrow down and continue to make it better...I'm not trying to paint myself into a corner with a date. I'm trying to make sure that the project is the absolute best it could be, and I'm trying to get it down by the end of the year."

If T.I. has so many tracks recorded why not make the album a double album, and release some mixtapes to free up some material?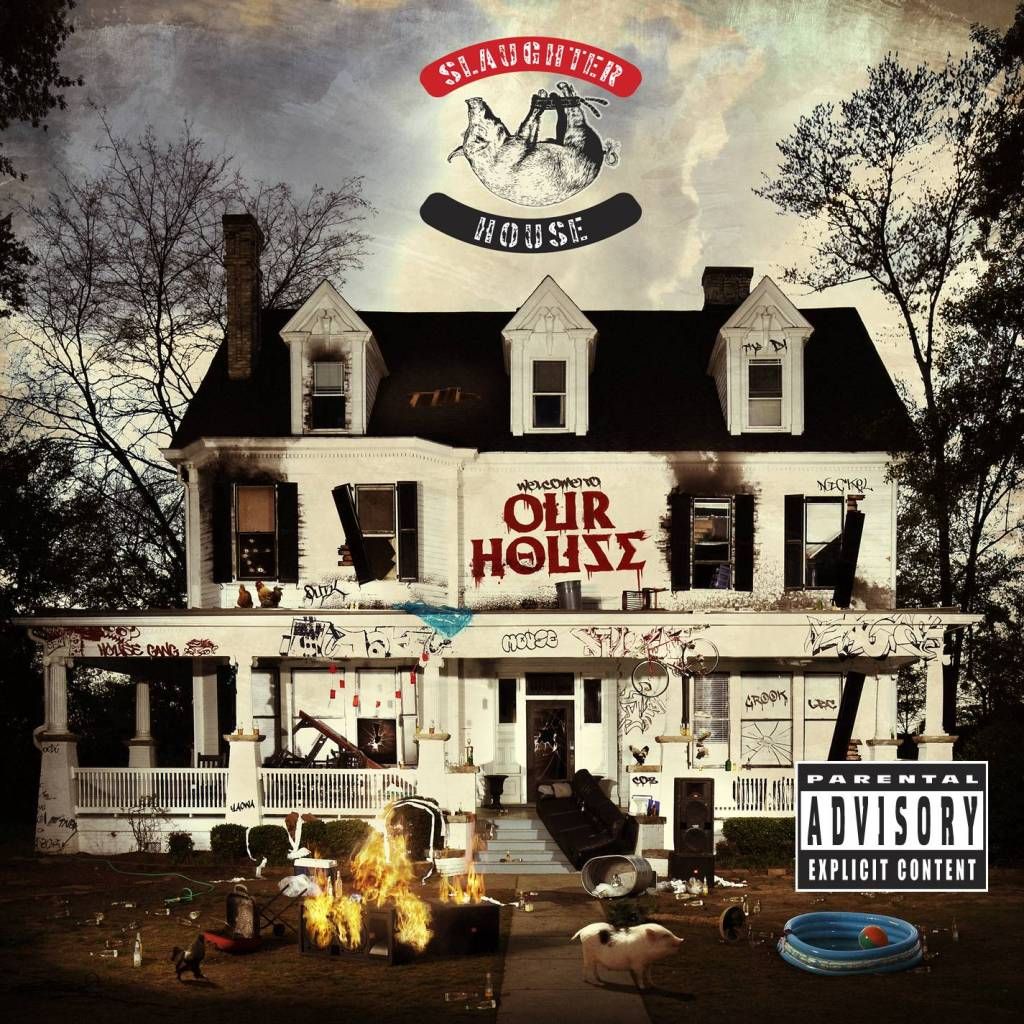 A ton of album updates this week, starting off with the official tracklisting of the Shady Records debut of Slaughterhouse's Welcome to Our House:

1. The Slaughter (Intro)
2. Our House feat. Eminem & Skylar Grey
3. Coffin feat. Busta Rhymes
4. Throw That feat. Eminem
5. Hammer Dance
6. Get Up
7. My Life feat. Cee-Lo Green
8. We Did It (Skit)
9. Flip A Bird
10. Throw It Away feat. Swizz Beatz
11. Rescue Me feat. Skylar Grey
12. Frat House
13. Goodbye
14. Park It Sideways
15. Die
16. Our Way (Outro)

Deluxe Edition
17. Asylum feat. Eminem
18. Walk Of Shame
19. The Other Side
20. Place To Be feat. B.O.B.

Not too many surprises, with the majority of guest spots on the album coming in the form of Eminem. The album looks like it could be one of the top releases of the year, so lets hope that it is able to live up to the hype that has surrounded it. The album is slated for an August 28 release.


The tracklist for the album from producers underground producers Stu Bangas and Vanderslice has been released and it is also looking like it could be a top 2012 release, with a ton of underground emcees gracing the tracks. The album Diggas With Attitude releases August 28th, with the tracklisting as follows:

1. Intro (Prod. By Vanderslice)
2. A Word From The Ghetto Child Ft. Smiley Da Ghetto Child (Prod. By Vanderslice)
3. Half Dead Ft. Apathy, Roc Marciano & Planet Asia (Prod. By Stu Bangas)
4. Pharoah Status Ft. Esoteric (Prod. By Stu Bangas)
5. The Gusto Ft. Apathy, Roc Marciano, Alchemist & Evidence (Prod. By Vanderslice)
6. The Brutual Music Collection Agency (Prod. By Vanderslice)
7. Okay, Player Ft. Wais P (Prod. By Vanderslice)
8. Death Wish Ft. Ill Bill, Blaq Poet & Wais P (Prod. By Stu Bangas)
9. Extened Mags Ft. Outerspace (Prod. By Vanderslice)
10. Spyhunter Ft. Blacastan (Prod. By Vanderslice)
11. The Van Sleazy Extravaganza (Prod. By Vanderslice)
12. Casino Royale Ft. Apathy & Blacastan (Prod. By Vanderslice)
13. 1st Degree Murder Ft. Vinnie Paz, Roc Marciano & Celph Titled (Prod. By Stu Bangas)
14. The Realest Ft. Slaine & Ill Bill (Prod. By Stu Bangas)
15. Vikings Ft. Apathy & Wais P (Prod. By Stu Bangas)
16. Black Lung Rap Ft. Reef The Lost Cauze (Prod. By Vanderslice)
17. Thank You & F*Ck You (Prod. By Vanderslice)

The rest of the dates can be seen below with new additions underlined, and anticipated albums in red!


August 7
Bumpy Knuckles x Statik Selektah – Ambition

August 14
2 Chainz – Based on a TRU story
Insane Clown Posse - Might Death Pop

August 21
DJ Khaled – Kiss The Ring
Brother Ali - Mourning In America & Dreaming In Color

August 28
Slaughterhouse - welcome to: Our House
DMX – Undisputed
Madchild (Swollen Members) - Dope Sick
Stu Bangaz & Eric Vanderslice - Diggaz With Attitude (D.W.a.)

September 4
T.I. - Trouble Man
Blu and Exile - Give Me My Flowers While I Can Still Smell Them
G.O.O.D. Music - Cruel Summer
Chino XL – RICANstruction


September 11
Saigon - Bread and Circuses
Ludacris - Ludaversal

September 18
Skyzoo - A Dream Deferred
DJ Drama - Quality Street Music
Ne-Yo - R.E.D.
Kreayshawn - Somethin' Bout Kreay
Wiz Khalifa - O.N.I.F.C.


September 25
Lupe Fiasco - Food & Liquor 2: The Great American Rap Album Pt. 1
Murs & Fashawn - This Generation

October 2
Bobby V - Dusk Till Dawn
Kendrick Lamar - Good Kid, m.A.A.d City

October 23
Vinnie Paz - God Of The Serengeti

November 13
50 Cent – Street King Immortal

Other Recent Announcements
Busta Rhymes – Year of the Dragon
DPG – Alumni [Early 2012]
Asher Roth – Is This Too Orange [TBD]
R.A. the Rugged Man – Legends Never Die [Mid 2012]
Inspectah Deck and 7L & Esoteric – CZARFACE [Mid 2012]
Cee Lo – Everybody's Brother [2012]
Goodie Mob – Age Against the Machine [2012]
Kool G Rap & Necro – The Godfathers [2012]

What I Have Been Listening Too
Got a chance to hear the new La Coka Nostra album, Master of the Dark Arts this week, and I feel it is a much better effort then their first album. Even with the fact that Everlast dropped out of the group, I feel there was much more cohesion on this project and it really was a good effort from the group. Ill Bill really impressed with his lyrics on the albums tracks, and Slaine also came correct with his Boston accent on the tracks. The production was top notch with a somewhat dark, underground, sound, something that was somewhat missing from their initial effort.

All in all the album was a great effort from the group, who did not miss a step, and in fact may have gotten better with the reduction of Everlast from the group.

Exclusive 411mania.com Interviews
M.O.P.
Jedi Mind tricks
Evidence
Slaine
Apathy
Tech N9ne
Atmosphere
Saigon
Swollen Members

http://www.youtube.com/user/kidbillrock



TWITTER
http://www.twitter.com/Bill_411mania
http://www.twitter.com/411mania
http://www.twitter.com/411wrestling
http://www.twitter.com/411moviestv
http://www.twitter.com/411music
http://www.twitter.com/411games
http://www.twitter.com/411mma



comments powered by