The Love/Hate Music News Report 08.16.12: Miley!
Posted by John Downey on 08.16.2012

News and thoughts on the Insane Clown Posse suing the FBI on behalf of their fans, the furor over Miley Cyrus' new haircut, Beck releasing an album on sheet music, Death Grips's next album and more!

Welcome to the only music news report that is written up in twelve different languages, the Love/Hate News Report! Also, I'm a bad liar. Wait for it.

Hey, what do you know, I've had another bad week. I don't use these columns to pontificate on my private life, though, so that's as much as I'm willing to say about it. Nick Krenn's The Music 3R's discusses Kanye's assertions of his wealth and Katy Perry getting freaky with John Mayer in a pool. I tried to write something about Mayer, but every other line referenced his gigantic fucking head, so I scrapped it. Also, check out Song for the Nerdy, a music blog with a different sort of approach to music. With that out of the way...

In this column, I will six pieces of news and offer context, levity, and humor where appropriate. The only criteria I have for selecting stories is whether I care about the subject matter or not—important stories that I don't care about will likely be covered in the Banal Minutiae section. I'm a dude in my mid-twenties, so don't expect me to indulge in too much celebrity gossip.

Contrary to beliefs that have been expressed sporadically over the years, most of the writers of 411mania, myself included, don't have the power to moderate comments, so if your comment doesn't make it through, don't take it up with me. Feel free to comment on any of these stories, but I hope that you take the time to express your opinion in more than one sentence. You have already taken time out of your day to read my column (and for that, I thank you)—you can certainly take the time to justify your views.

Anyway, let's get down to business...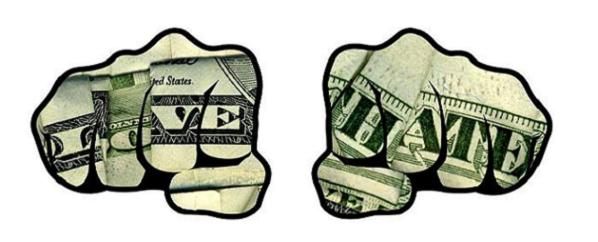 Most news items are from 411 Music's newswire.



The Insane Clown Posse Are Suing The FBI For Demonizing Their Fans
Late last year, I reported on how the FBI had included Juggalos, or hardcore fans of the Insane Clown Posse, in the National Gang Threat Assessment, effectively making fans of the horrorcore group criminals in the eyes of the law. I'm no fan of the Clowns, but…oh, I'll just quote myself: I have to wonder when video game fanatics will be added to the Assessment due to the violent actions of "a small number of gamers". As at least one person noted, the FBI found a correlation, not causation, between a series of crimes, and that shouldn't be enough to label a large group of people a threat to society.

I wondered, though, if there was any sort of legal recourse for Juggalos or the Insane Clown Posse—after all, most outlets wouldn't want to associate with an "official" gang, to say nothing of being looked down upon because of the music you like (pot meet kettle, I know, but if I were involved in politics and/or the law, I wouldn't sign off on calling Linkin Park fans a gang). As it turns out, there is a legal recourse—suing the FBI! The group announced that they planned to sue the FBI for including their fans in the 2011 Assessment, with Violent J adding, "They're trying to kill our band, and we have to fight back." This is just crazy enough to work, though I don't know where they would find a lawyer eager to take on the FBI…



Found one!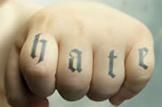 Miley Cyrus's Hair Is A Thing Now
I don't like it when a celebrity's haircut becomes a story. In fact, I dislike it so much that I hesitate to even call it a story, hence my using the word "thing" in the headline. It's about as noteworthy as a celebrity walking down the street…which is a noteworthy story in the eyes of many gossip rags. Dammit, when did shit go so wrong?

Anyway, this is what Miley Cyrus's head looks like now:




I can't begin to guess what she was thinking when she got this haircut, partly due to Cyrus's history of odd behavior but mostly because I struggle to care. It's a haircut—big deal. Some folks have taken to comparing this to Britney Spears shaving her head, but that came after a series of questionable personal matters that were far too public (including two marriages and divorces and putting her kid in her lap while driving). Cyrus puts her tongue on things and smokes stuff. It might be comparable if Cyrus does something reallycrazy sometime in the coming months, but for now, I find the comparisons to be questionable.

As for the haircut itself, it looks similar to Carey Mulligan's (the lead in 2009's An Education and the love interest in last year's Drive) haircut, at least from the front. Then again, Mulligan doesn't have the sides of her head shaved, which, frankly, makes Cyrus look like she's trying too hard to get attention. Cyrus is still a kid, though, so this kind of thing is to be expected. It looks like crap, but in the long run, this story won't matter. At least, I hope it doesn't.








Death Grips Officially Announce Next Album
Death Grips, the experimental hip-hop trio responsible for my favorite album of the year so far, The Money Store, had announced intentions to release two albums in 2012, with the second, titled No Love at the time, scheduled for a Fall release. They went as far as to cancel a summer tour to work on the follow-up (though I've previously noted that they shouldn't have announced a summer tour in the first place), but details on the group's second proper album (third if you count last year's excellent Exmilitary mixtape) remained scarce until earlier this week when the band put out a surprisingly-straightforward press release. I say "surprisingly" because I still don't know what the purpose of this was.

The key details from the press release are that the name of the new album is No Love Deep Web, the band has written twenty songs and is looking to narrow it down to thirteen, and that the album will likely be out in late October. No word on when they plan on releasing a new single, but I'm keeping my ears open. Death Grips news is almost always good news in my book.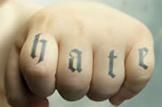 Beck's Sheet Music
Musicians sometimes do crazy things in attempting to break new ground. Lou Reed's entire career is made up of off-the-wall experiments. The Flaming Lips put out Zaireeka, an album consisting of four CDs that are to be played at the same time. At one point, the Fiery Furnaces planned on releasing an album of sheet music. In this tradition, Beck's next project will be the completely original idea of releasing sheet music of unrecorded…hey, wait a second!

In Beck's defense, I don't think the Fiery Furnaces ever put out their "silent record", and with Beck's Song Reader having a tentative release date of sometime in December, it's good money that Beck will be the most visible artist to pull off this stunt. At the same time, though, that's what this is—a stunt. Song Reader is as much of an album as a table read could be considered acceptable theater. Beck has made some cool music, but his worst work has come about due to him indulging his experimental side too much (remember his Game Boy EP?). This is going off the deep end. Come back, Beck!








The Dismemberment Plan Played New Material Over The Weekend
I first mentioned my love for the Dismemberment Plan in my third column, which was waaay back in February of last year. It had made sense at the time—I had seen the Plan play in New York, and I saw fit to mention it. If I haven't brought up my appreciation for the band thousands of times since then, though, then it certainly feels like it. (BTW, Emergency & I, the band's best album and arguably the best album of the 90's, is available at Amazon for $8.99. Just saying.)

As happy as I was/am that the Plan had saw fit to play reunion shows, I never thought that the Plan would spend an extensive amount of time in the studio. The most I could have hoped for was the band covering some song for a charity (a practice that frontman Travis Morrison is familiar with). This past weekend, though, the Plan played new material for the first time in ten years. If you just heard a high-pitched squeal…um, it wasn't me. At all. I swear.

Morrison quickly clarified that there are no plans to record a new album or release any new material, "although certainly those conversations are happening now". Take that for what it's worth—reason to be optimistic for the future.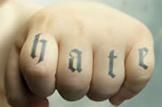 This Week's Video To Hate


Really, I'm just posting this to see if anyone can figure out what the fuck is going on in this video. It seems straightforward at first, but then the singer keeps Apparating away from the boy. Or does she turn into a trinket? I don't fucking know. This thing gives me a headache, so watch it a million times, please.


One Sentence Banal Minutiae
THE JACKSON FAMILY DRAMA IS STILL GOING ON
Even if I wanted to keep up with this shit, it would be almost impossible to report on all of these incidents while also conveying my disdain for this family and not go over 411mania's character limit.

ADAM YAUCH'S WILL PREVENTS BEASTIE BOYS'S MUSIC FROM BEING USED IN COMMERCIALS
And here I was, thinking that "Hey Ladies" would pop up in an AXE commercial any day now.

JEAN-CLAUDE VAN DAMME ADMITS AFFAIR WITH KYLIE MINOGUE WHILE FILMING STREET FIGHTER IN 1994
The jury is still out on if this gives credibility to the numerous Guile/Cammy fan fics that I'm sure are out there.

MARILYN MANSON WALKS THROUGH LAX WITH 'FUCK YOU' WRITTEN ON HIS FACE
The messed-up part is that his rationale—paparazzi can't sell pictures with obscenities in them—is actually pretty sound.

DRAKE AND THAT GUY WHO BEAT UP RIHANNA WILL NOT BOX EACH OTHER
Take it away, Ancient Booer.

ACTION BRONSON SIGNS TO VICE RECORDS
In case you haven't heard of Bronson, he's a white dude who sounds almost exactly like Ghostface Killah and frequently raps about food and wrestlers (oh, man, there are too many jokes to make about 411mania's audience to make here…).

50 CENT IMPLIES THAT KIM KARDASHIAN IS TRASH
"I should know because I'm…oh, wait."

POSTHUMOUS AMY WINEHOUSE AND AALIYAH ALBUMS IN THE WORKS
There's really no way to tell if these sort of projects will be respectful tributes to the artists or cash grabs until they see release, so I don't have an opinion on the topic even though it is worth bringing up.

LOTTERY WINNER WANTS TO REUNITE ORIGINAL GUNS N' ROSES LINEUP
Because, you know, money was the reason why they split in the first place—Axl's attitude had nothing to do with it in the slightest.

BEYONCE HAS REALITY SHOW SHUT DOWN FOR DATE NIGHT WITH JAY-Z
And not a single fuck was given that day.

---

And with that, we come to this week's playlist. This week, I decided to highlight Nude Beach's II. Why? Well, C.A. Bell thinks that this might be the best album of the year, and according to 411mania's audience, he doesn't like anything. Listen to the album below, and check out his review of the album here.



If the playlist shows up as empty, click here to access the playlist directly through Spotify.

Albums To Love
January: Attack on Memory, Cloud Nothings
February: Put Your Back N 2 It, Perfume Genius
March: 4Eva N A Day, Big K.R.I.T.
April: The Money Store, Death Grips
May: Cancer 4 Cure, El-P
June: The Idler Wheel Is Wiser Than the Driver of the Screw and Whipping Cords Will Serve You More Than Ropes Will Ever Do, Fiona Apple
July: Confess, Twin Shadow

Cheap plug: Earbuddy. Damn good source of music news and views. "Like" it on Facebook, too. I wrote a review for Why?'s Sod In the Seed EP, and the latest edition of my other column, "Own It Or Disown It", in which I look at …And You Will Know Us By the Trail of Dead's Source Tags & Codes, is up as well.

And here it is, this week's Video To Love…





THAT'S ALL, FOLKS!
See you in seven...if you're lucky.

National Suicide Prevention Hotline: 1-800-273-8255

Alcoholism And Drug Addiction Hotline: 1-888-268-9124

ASPCA Adoption
comments powered by