SPOTLIGHTS
The Love/Hate Music News Report 08.23.12: Hugs!
Posted by John Downey on 08.23.2012

News and thoughts on Avril Lavigne and Chad Kroeger getting engaged, Rihanna saying that she is still in love with Chris Brown, Pussy Riot getting sentenced to two years imprisonment, Dave Mustaine talking about Obama and more!

Welcome to the only music news report that admits when it is winded, the Love/Hate News Report! Hey, I've got a better excuse than "damn, man, work was hard". See the next paragraph.

Last Thursday marked the first casuality of the war occupation of Afghanistan to have come from the city in which I got my Bachelor's in English. The soldier was 20-year-old PFC Mike DeMarsico, who happens to be the younger brother of one of my closest friends in college. It might go without saying, but my alma mater's city isn't exactly a hotspot for finding soldiers, so for someone to actually serve was considered a big deal, and his passing has hit the city hard. This hits me hard in particular not just because I knew one of his sisters but because I have an uncle who was called up on 9/11, and I remember dreading hearing any news about what he was doing in Iraq—after all, any news was likely to be bad news. Read more about PFC Mike DeMarsico here.

So, um, yeah, that's why I'm not my chipper old self at the moment. If you want a proper column, check out Nick Krenn's The Music 3R's. We talk about much of the same stuff, but he's got a certain bite to his writing that you might prefer. Also, my thoughts on the whole Todd Akin crap are equivalent to what Lee Camp says here. With that out of the way...

In this column, I will six pieces of news and offer context, levity, and humor where appropriate. The only criteria I have for selecting stories is whether I care about the subject matter or not—important stories that I don't care about will likely be covered in the Banal Minutiae section. I'm a dude in my mid-twenties, so don't expect me to indulge in too much celebrity gossip.

Contrary to beliefs that have been expressed sporadically over the years, most of the writers of 411mania, myself included, don't have the power to moderate comments, so if your comment doesn't make it through, don't take it up with me. Feel free to comment on any of these stories, but I hope that you take the time to express your opinion in more than one sentence. You have already taken time out of your day to read my column (and for that, I thank you)—you can certainly take the time to justify your views.

Anyway, let's get down to business...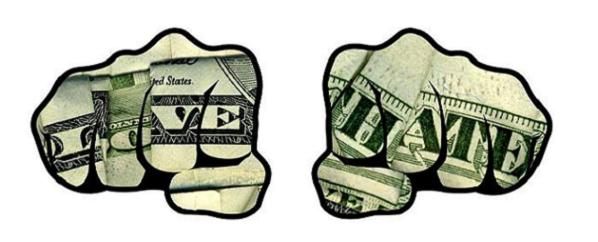 Most news items are from 411 Music's newswire.



Avril Lavigne And Chad Kroeger Are Engaged
I had initially put this news story in a different spot in this column and had gone so far as to do a proper write-up on my thoughts concerning both musicians, but then I remembered that I had previously stated I would only celebrate engagements and weddings, so you get it all the way up here. I think I can still use most of it, though:

Avril Lavigne is a…pop singer from the…city of Ontario. Chad Kroeger is a…man who fronts the…rock band Nickelback, who are responsible for…music and having the…fans in the world. She is not unattractive. He is the…man in the world. How they got together can only be considered an act of (somebody).

Okay, I had to cut a lot of it out, but you get my drift. Congratulations to the couple, and I hope they make each other happy. Actually, I went out of my way to find the best simulation of what their inevitable child will look like. I failed, of course, but I think my results still have some appeal. Here's one possibility of what their child will look like: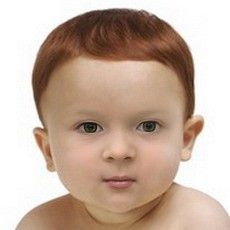 …………….Well, it looks better than Chad Kroeger. Here's another possibility: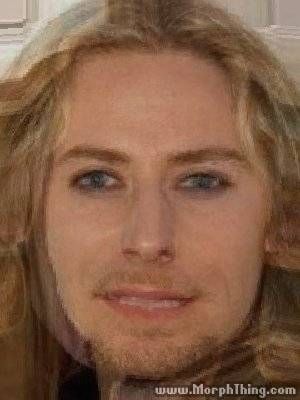 Chad, one word: vasectomy. Just saying.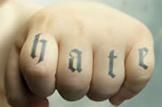 Rihanna Is Still In Love With The Guy Who Beat Her Up
Oh, goddammit. I really don't want to give this story too much attention, but I kind of have to comment on it, so here goes nothing. Rihanna, to her credit, made sure that the above statement was qualified with "but as a friend" and using the past tense to refer to him as the love of her life. That said, she said that she still loved the guy who likely would have ended her life if someone had not intervened. This shit is fucked up.

Even worse, Mr. Assclown took to commenting on this story on Twitter via pretentious pictures of himself. Oh, and Rihanna may have fucked with her ex's game as there is a story going around that his current girlfriend was quite affected by the Rihanna interview. All told, this did more damage than it did good. Great job, Rihanna!



Since I still don't care for her music, you get this bit of WTFery instead:









Hey, Killer Mike Put Out A New Music Video!
Yeah, this is a bad week for good news. The last Killer Mike music video ("Big Beast") was a nine-minute exercise in cramming in every bit of nonsense that could get one in trouble for viewing it at your workplace. With "Untitled", though, the imagery works to accentuate Mike's words rather than attempting to add sensationalism. If this sounds less visually stimulating than his previous video, well, it is, but that approach simply wouldn't work with this song. Watch it below and tell me if you think it works.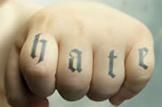 The Whole Pussy Riot Shbang
Let's start at the beginning. Pussy Riot are a Russian punk band, and they did this:



As you could see in the video, they were arrested and charged with hooliganism. So far, so good—they were singing inflammatory sentiments, and they were disturbing the peace while doing it. Well, they were tried and convicted…and sentenced to two years imprisonment, which set off a bit of an international uproar. Madonna went on record on the manner:

I protest the conviction and sentencing of Pussy Riot to a penal colony for two years for a 40 second performance extolling their political opinions. Even if one disagrees with the location or how they chose to express themselves, the sentence is too harsh and in fact is inhumane. I call on all those who love freedom to condemn this unjust punishment. I urge artists around the world to speak up in protest against this travesty. They've spent enough time in jail. I call on ALL of Russia to let Pussy Riot go free.

You see what you did there, Putin? You made Madonna be right about something! Even the Russian Orthodox Church, which had initially deemed Pussy Riot's actions to be "blasphemy and sacrilege", appealed to the authorities to go easier on them. I won't argue that Pussy Riot didn't deserve some sort of punishment for their actions, but this is too much.




Animal Collective Are Streaming Their Next Album, Centipede Hz
I'll devote some space to giving my thoughts on this album after I've had time to digest it on my own terms, but for now, I'll say that this could end up being the best album of the year. It is streaming here. Go there. Now. This column can wait. You don't even have to listen to the whole thing. Pick a song, any song. Give it a listen. You'll understand why I'm excited for this thing.



For comparison: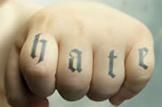 Shit Dave Mustaine Says
Back in my country, my president is trying to pass a gun ban, so he's staging all of these murders. Like the 'Fast And Furious' thing down at the border and Aurora, Colorado, all the people that were killed there and now the beautiful people at the Sikh temple. I don't know where I'm gonna live if America keeps going the way it's going because it looks like it's turning into Nazi America.

There are a lot of legitimate gripes to be levied against Obama. Every second that one spends trying to come up with batfuck insane theories about the guy is time spent not expounding on these legitimate gripes. As a Democrat, I hope that Mustaine keeps running his mouth.


One Sentence Banal Minutiae
DEE SNYDER DISAPPROVES OF MITT ROMNEY USING "WE'RE NOT GONNA TAKE IT" FOR HIS CAMPAIGN
Mitt, Reh Dogg is still an option.

FRED DURST ANNOUNCES THAT LIMP BIZKIT IS OVER
Hurray!

FRED DURST ANNOUNCES THAT MORE LIMP BIZKIT MUSIC IS ON THE WAY
Boo!

GREEN DAY ARE MOVING AWAY FROM POLITICS ON THEIR LATEST ALBUMS, FOCUSING ON PARTYING
Oh, Billie Joe Armstrong, you are the definition of progressive.

PATRICK WOLF IS PLANNING ON RELEASING A DOUBLE ALBUM OF WOLF COVERING HIMSELF
If you've heard his music, you already understand why this is so hilarious misguided.

MORE EVANESCENCE IS ON THE WAY
Huh—I thought they had broken up back in 2006 with all of those other bands.

LEA MICHELE PICTURES!
She's becoming the new Coco.

THE KILLERS SAY THEY LOVE THE SPICE GIRLS
"Please forget that we are from Nevada!"

LL COOL J TAKES DOWN BURGLAR IN HIS OWN HOME
(lame joke referencing "Mama Said Knock You Out")

SOUNDGARDEN TO RELEASE COMEBACK ALBUM THIS FALL
And not a single fuck was given that day.

---

And with that, we come to this week's playlist. This week, I decided to highlight Ariel Pink's Haunted Graffiti's Mature Themes. A lot of people like this album, though I'll admit that it might take a few listens for it to work its magic. Enjoy.



If the playlist shows up as empty, click here to access the playlist directly through Spotify.

Albums To Love
January: Attack on Memory, Cloud Nothings
February: Put Your Back N 2 It, Perfume Genius
March: 4Eva N A Day, Big K.R.I.T.
April: The Money Store, Death Grips
May: Cancer 4 Cure, El-P
June: The Idler Wheel Is Wiser Than the Driver of the Screw and Whipping Cords Will Serve You More Than Ropes Will Ever Do, Fiona Apple
July: Confess, Twin Shadow

Cheap plug: Earbuddy. Damn good source of music news and views. "Like" it on Facebook, too. I wrote a review for XXL's Düde, and the latest edition of my other column, "Own It Or Disown It", in which I look at Radiohead's Kid A, is up as well.

And here it is, this week's Video To Love…





THAT'S ALL, FOLKS!
See you in seven...if you're lucky.

National Suicide Prevention Hotline: 1-800-273-8255

Alcoholism And Drug Addiction Hotline: 1-888-268-9124

ASPCA Adoption
comments powered by